Overview & background
Plan (a.k.a. 'Sheet') comparison is a feature available on paid Fieldwire accounts. This feature allows you to compare two plans together, whether they're two versions of the same sheet or two entirely different plans. Differences between the drawings will be shown in color which is useful for coordination and change control.
Coordination and change control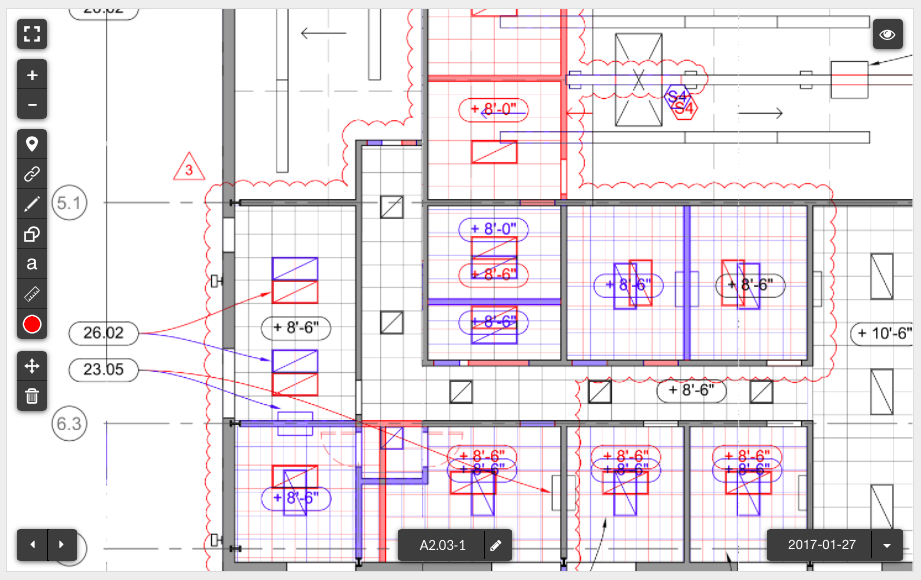 Note: Consistencies between the drawings are shown in greyscale, whilst differences are shown in red/blue.


How to compare your sheets


To compare your sheets, open your project and select the plan(s) that you'd like to compare. Select 'Actions' then 'Compare', and you'll have the ability to select the versions that you'd like to compare.


How to compare by going to the 'Actions' menu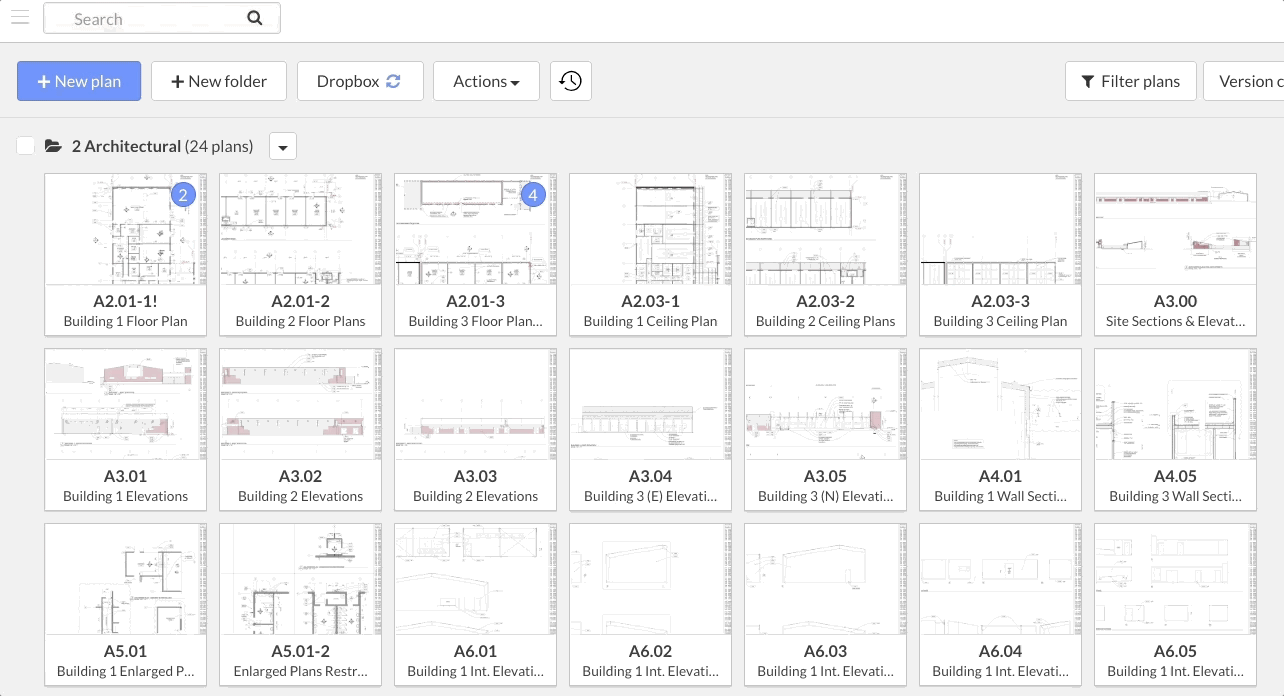 Note: You can choose to compare either two versions of the same sheet, or two entirely different sheets.


Comparing different plans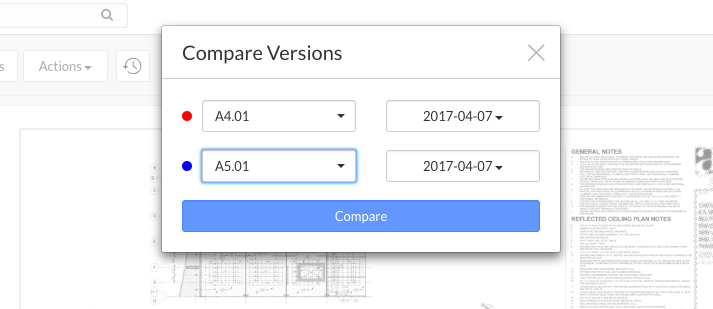 Note: Here you can see which plan will be indicated in red (A4.01), and which will be in blue (A5.01).


Select 'Compare' and you'll be prompted to align the plans to create the perfect overlay. Click 'Compare; again (you'll see a progress bar indicating this process) and once that is complete, you will see the first sheet displayed in red and the second in blue.


Comparing two versions of the same sheet


Comparing two versions is perfect for change control, and will highlight any inconsistencies between the two versions.
Image of two versions of the same plan being compared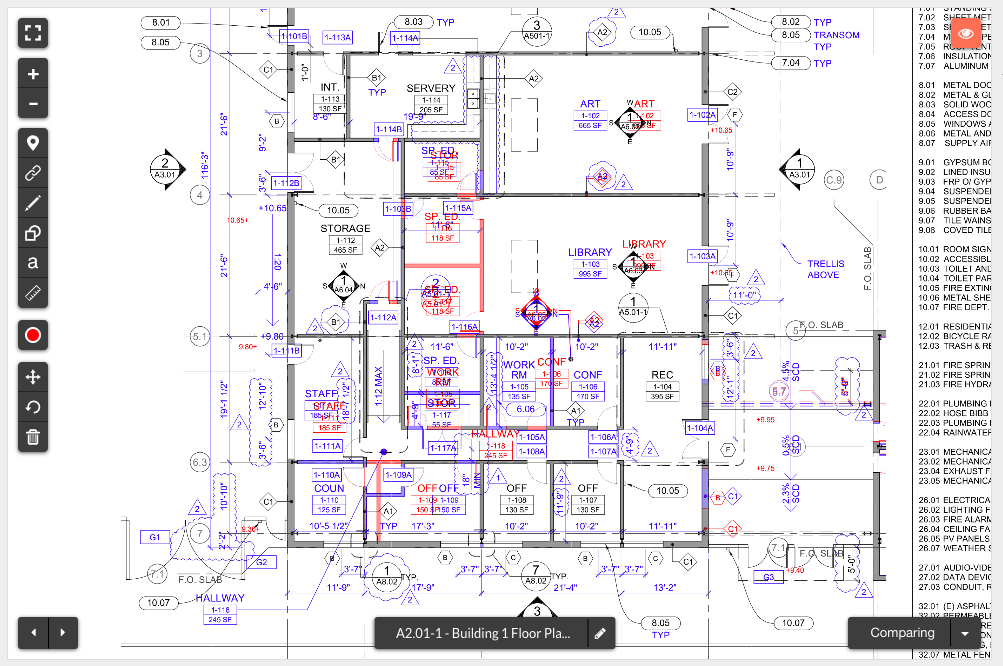 Tip: Overlaying two separate sheets is perfect for coordination between different disciplines, for example, if you wanted to check the lighting layout with respect to the architectural layout. Alternatively, if you wanted to overlay the structural with the architectural wall alignments. 

Tip: You are also able to export an image of this comparison by clicking the 'Actions' button directly above the compared plans and selecting the 'Export' option. The image file will be saved to your computer.
Exporting the compared sheets as image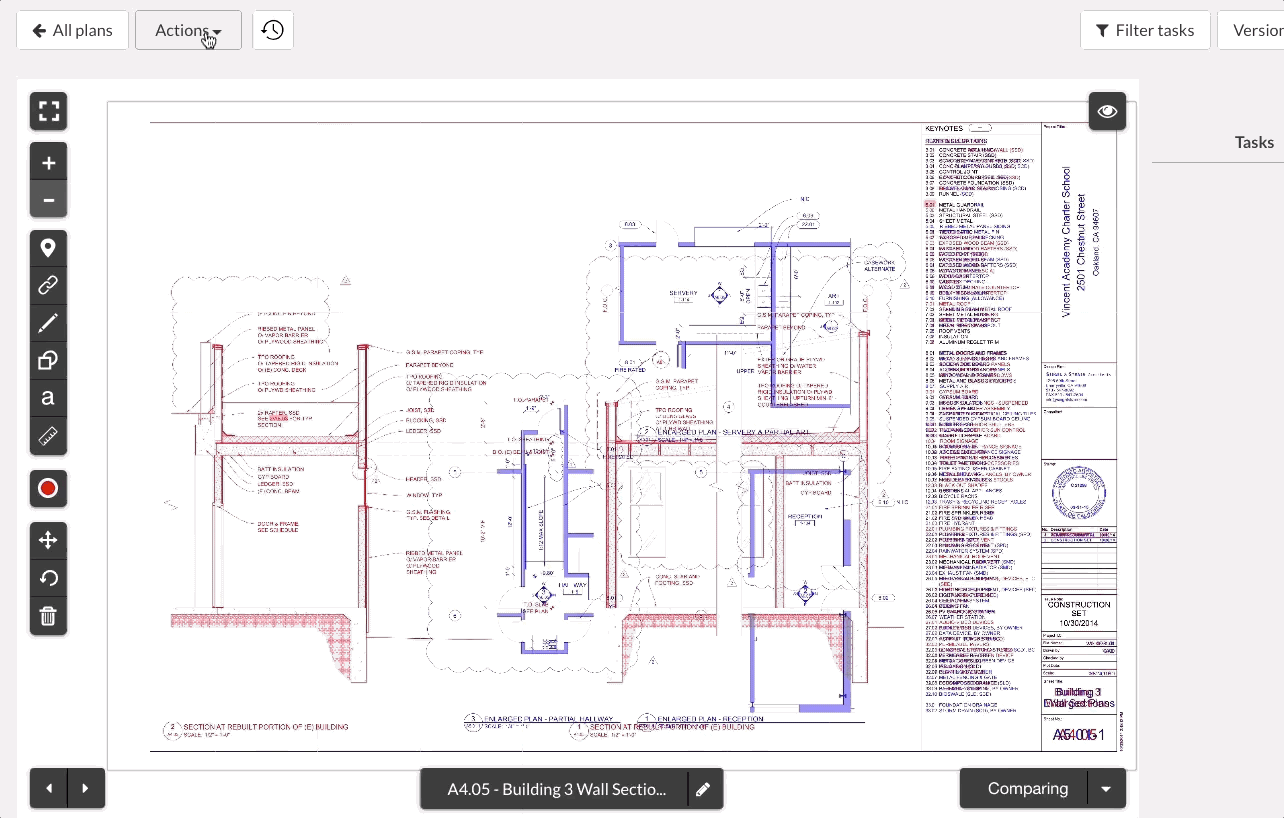 Tip: If the view is too cluttered, you can hide tasks, markups, attachments, plan links and/or photos by pressing the "eye" icon to the top right of the screen:


A red "eye" icon indicates that a filter has been applied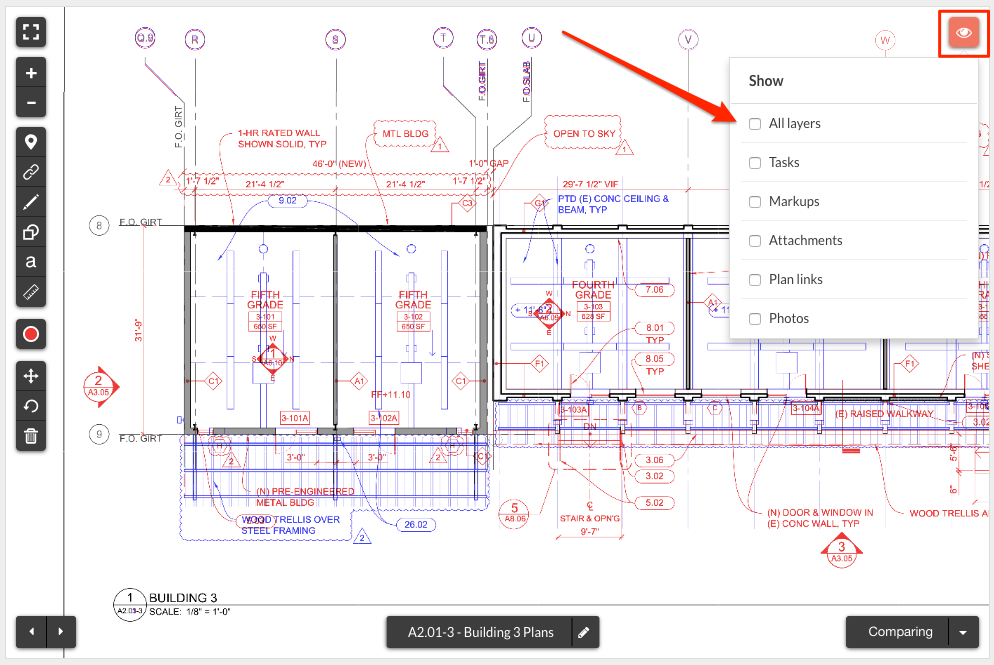 More Information


These Help Center articles explain more about features offered in the "Plans" tab.