Sheet comparison is a feature available on premium Fieldwire accounts. It allows you to compare two sheets together, whether they're two versions of the same sheet or two entirely different plans. The first sheet chosen will appear highlighted in red, while the second sheet's designs will appear in blue. This is useful when wanting to see the differences between versions, or how the design/layout for various disciplines relate to each other on-site.
To compare your sheets, just open up a plan on web and click either the "Actions" button above the plan or the version description button in the bottom right corner. You can then select "Compare," which will prompt you to select the two sheets that you wish to compare together.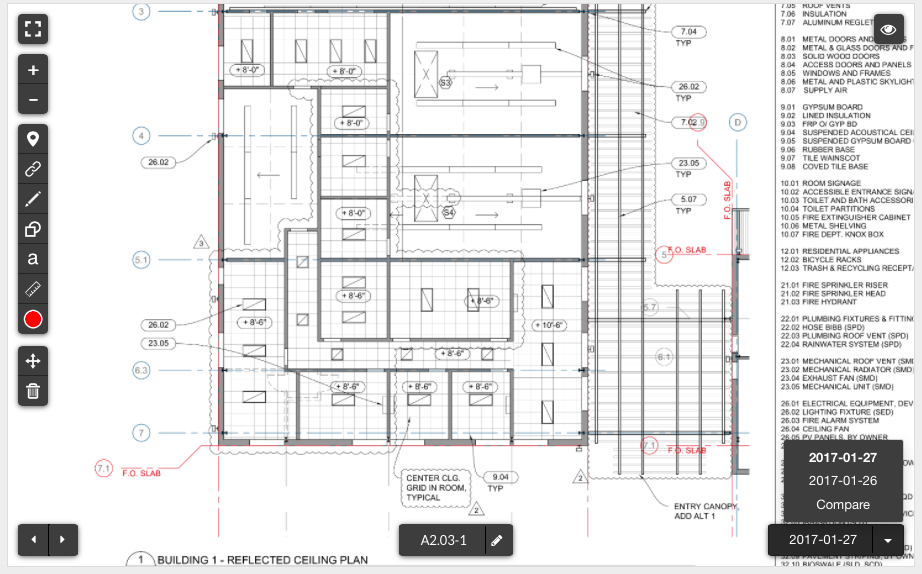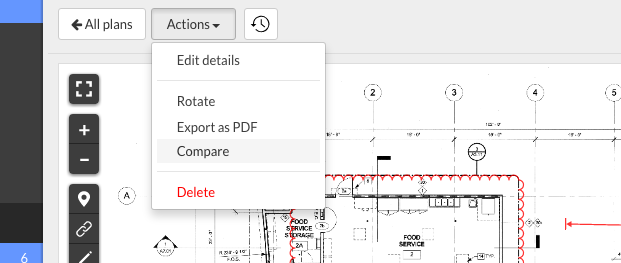 Specify which sheet(s) and which version(s) you wish to compare.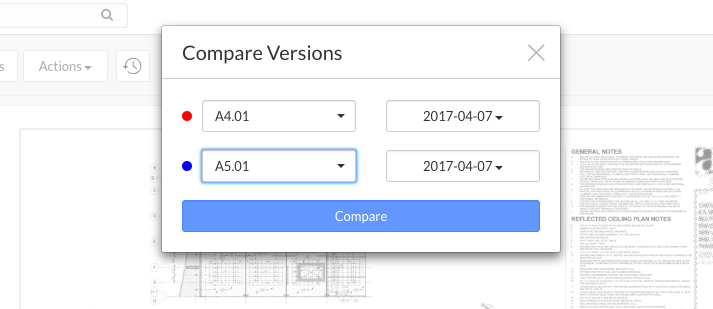 Click the blue "Compare" button and you'll see both of your selected sheets/versions overlapping each other. Here, you'll have the chance to align the plans to create the perfect overlay.
Click "Compare" again to flatten both on top of one another (you'll see a progress bar indicating this process). Once that is complete, you will see the first sheet displayed in red and the second in blue.
Comparing two versions of the same sheet: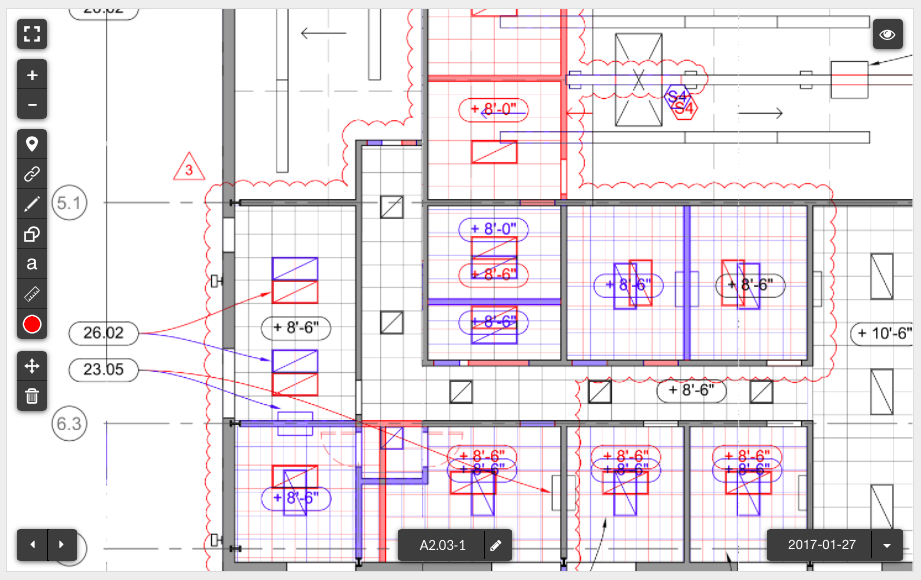 Comparing two separate sheets: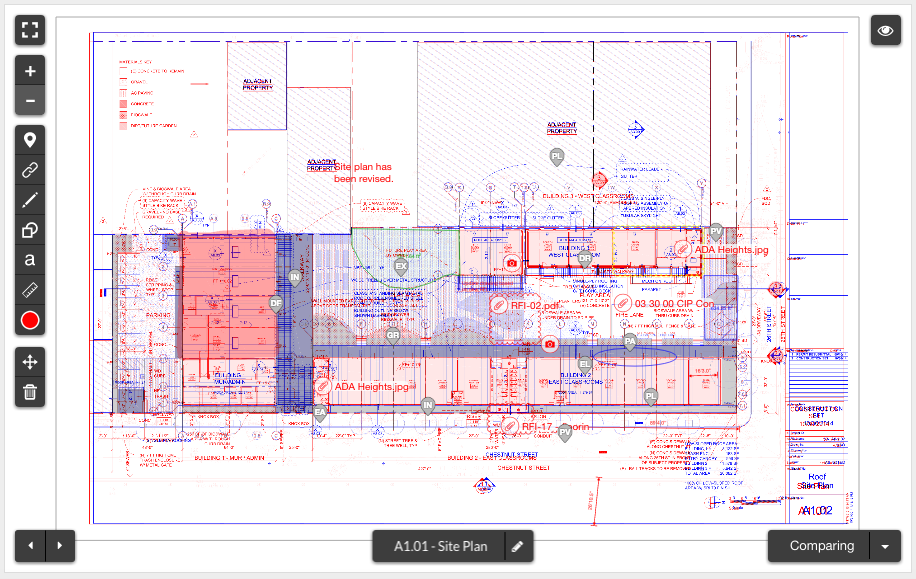 You are also able to export an image (not a PDF) of this comparison by clicking the "Actions" button directly above the compared plans and selecting the "Export" option. The image file will be saved to your computer.