Overview & background
If you are considering canceling your premium account, please email us at support@fieldwire.com and let us know your feedback or concerns. You can downgrade your premium account to the free Basic version by completing the following steps:


Step 1:
Log in on a computer and click the name of your account plan in the top right corner of the screen (next to your name). Or click on the 'Account' tab. 
Step 2:
Select "Click here to manage your subscription"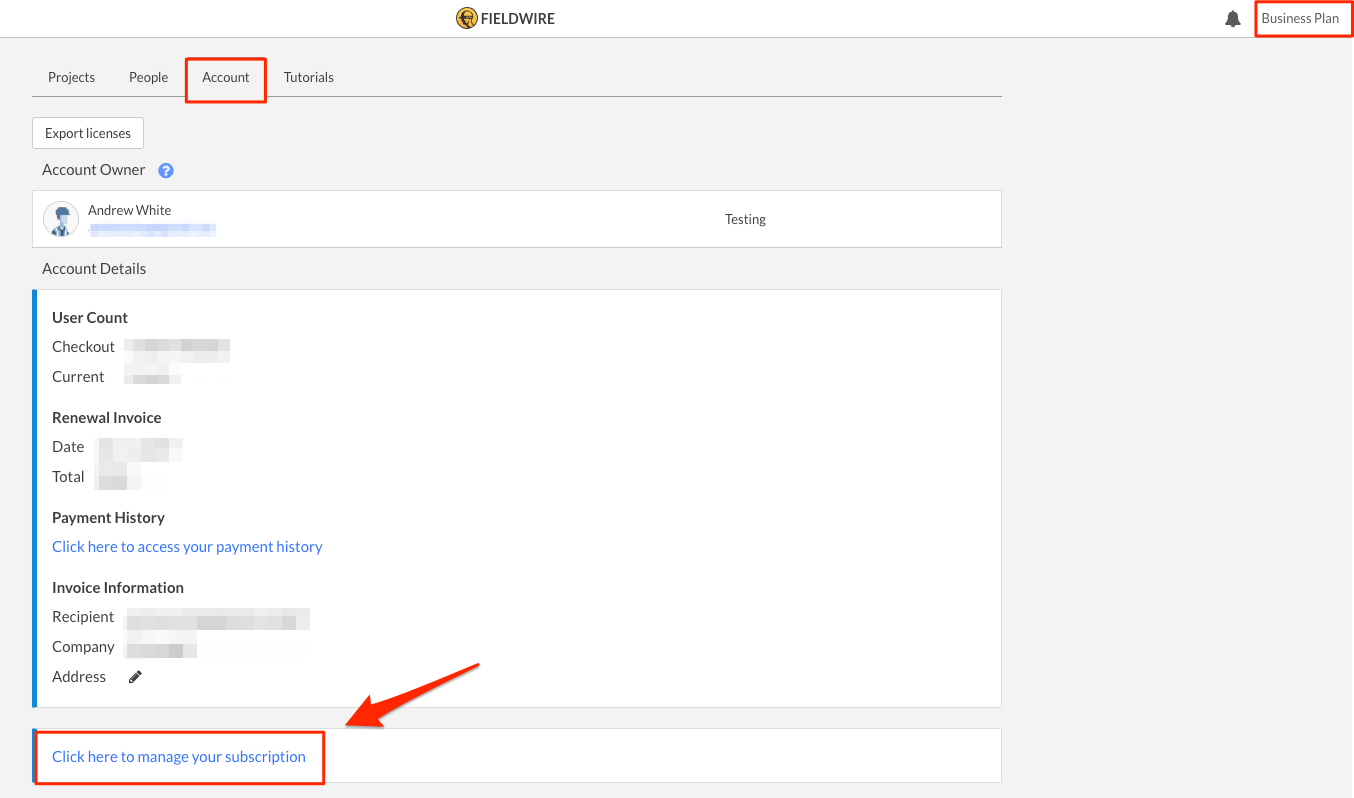 Step 3:
Select the "Basic" option
This will set your account back to the free version of Fieldwire and keep it from renewing your premium service.