Overview
If you're a new user, you can purchase a Pro, Business, Business Plus license through our pricing page. If you already have a free Fieldwire account, you can upgrade to a premium plan by completing the following steps.
Step 1:
Log in on a computer and click "Basic Plan" in the top right corner of the screen (next to your name)
Step 2:
Select "Upgrade Now"


Click on 'Basic Plan' then 'Upgrade Now'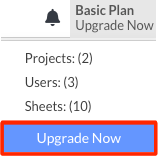 Step 3:
Select whether you'd like to upgrade to a "Pro", "Business", or "Business Plus" account.
Where you select 'Monthly'/'Annual' or 'Pro'/'Business'/'Business Plus'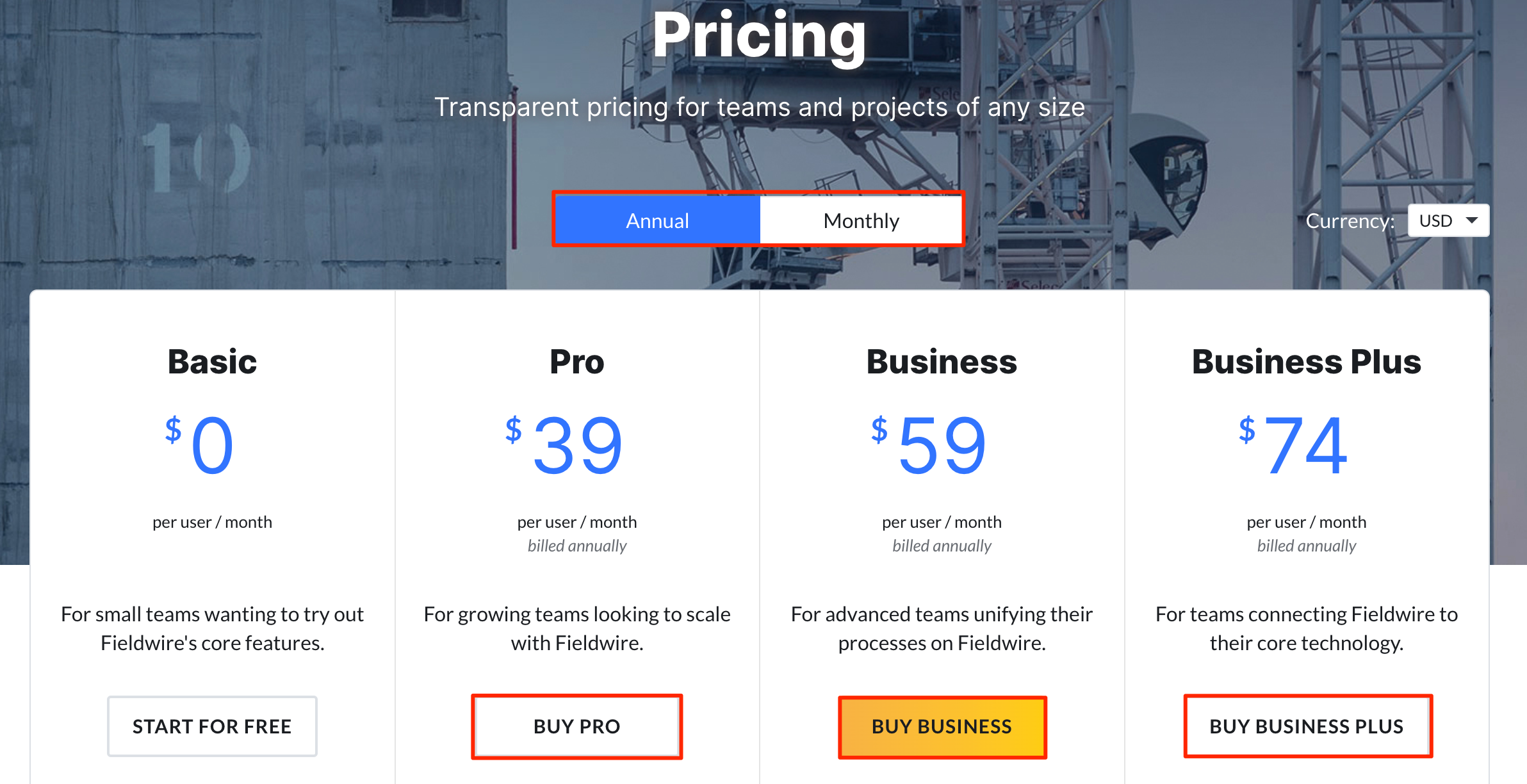 Step 4:
Select whether you'd like a monthly or yearly subscription, enter your card information, invoice recipient, billing address, and select the number of licenses you'd like to purchase.


Checkout page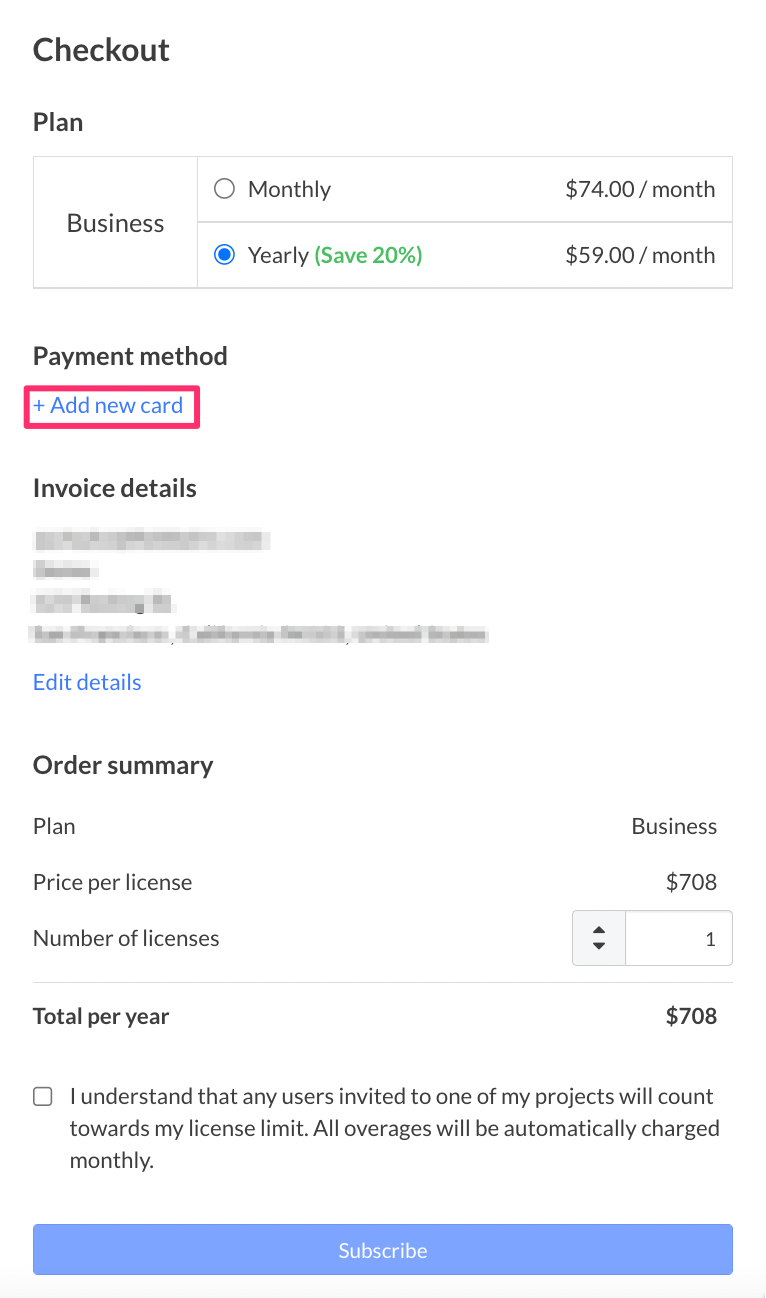 Step 5:
Click "Subscribe" and you're all set to enjoy your premium subscription to Fieldwire!
More information