Overview
If you're a new user, you can purchase a Pro, Business, Business Plus license through our pricing page (more info here: Pricing). If you already have a free Fieldwire account, you can upgrade to a premium plan by completing the following steps -
Web App
Step 1:
Log in on a computer and click "Basic Plan" in the top right corner of the screen (next to your name)
Step 2:
Select "Upgrade Now"


Click on 'Basic Plan' then 'Upgrade Now'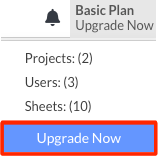 Step 3:
Select whether you'd like to upgrade to a "Pro", "Business", or "Business Plus" account (more info here: Pricing).
Where you select 'Monthly'/'Annual' or 'Pro'/'Business'/'Business Plus'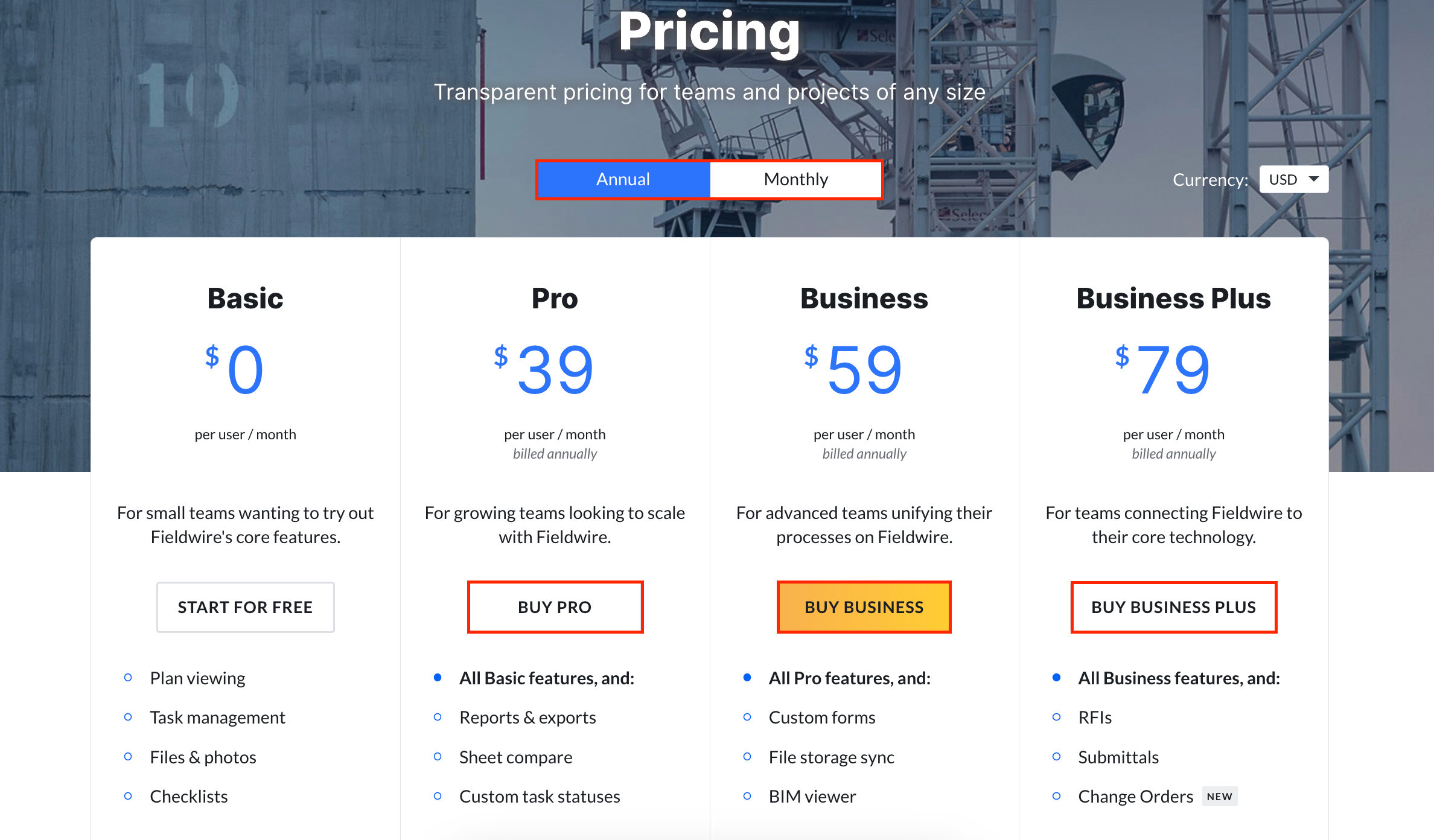 Step 4:
Select whether you'd like a monthly or yearly subscription, enter your card information, invoice recipient, billing address, and select the number of licenses you'd like to purchase.


Checkout page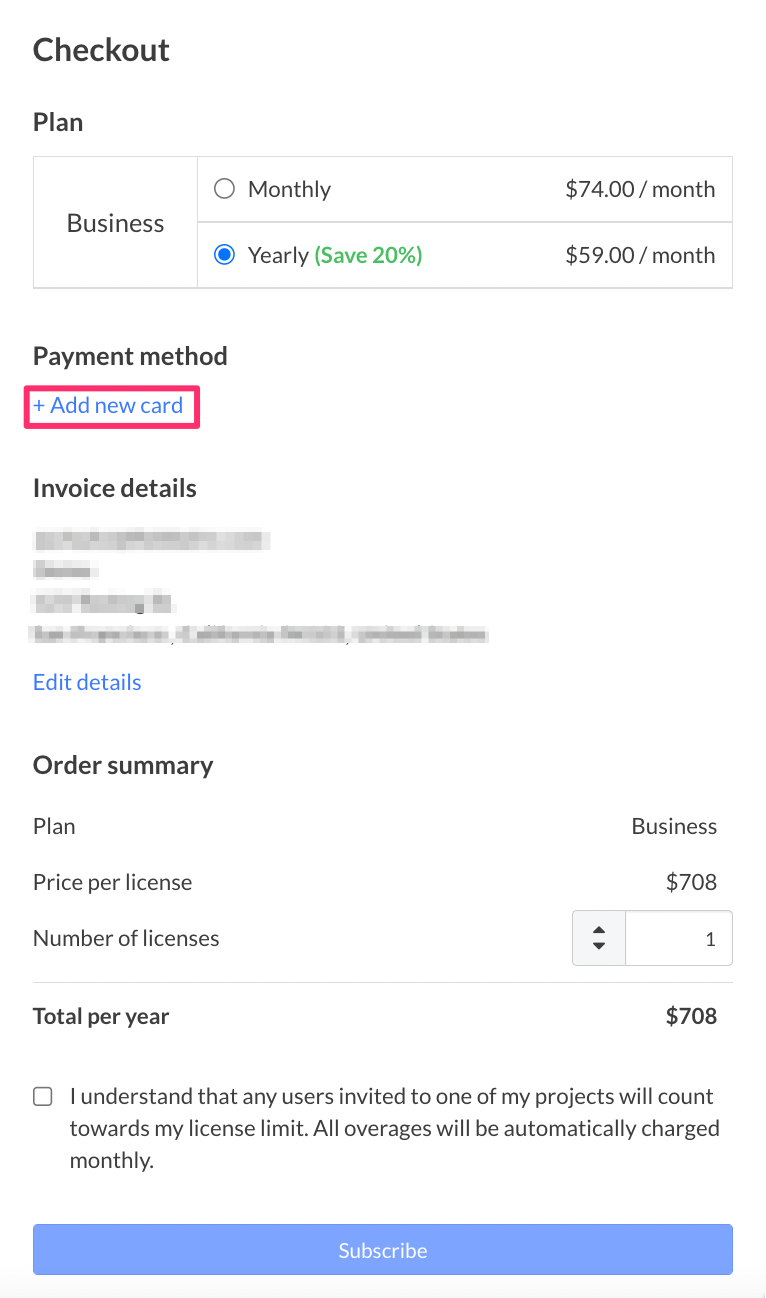 Step 5:
Click "Subscribe" and you're all set to enjoy your premium subscription to Fieldwire!
Mobile Device
1. Login to Fieldwire via a web browser on your mobile device. The flow below is the upgrade process on iOS, but the Android flow is very similar.
2. Once you are logged in, click on the "Account" tab on the projects screen and then click on "Manage subscriptions".
3. On the next screen, you will be able to choose the plan you wish to upgrade to and click "BUY PRO", "BUY BUSINESS", or "BUY BUSINESS PLUS".
4. Once you have made your selection, you will be brought to the payment screen. Please make sure to fill out all of the "Invoice details", as this is a required field.
Once you have input the amount of licenses you would like to purchase, click "Subscribe", and you can get started with your subscription immediately!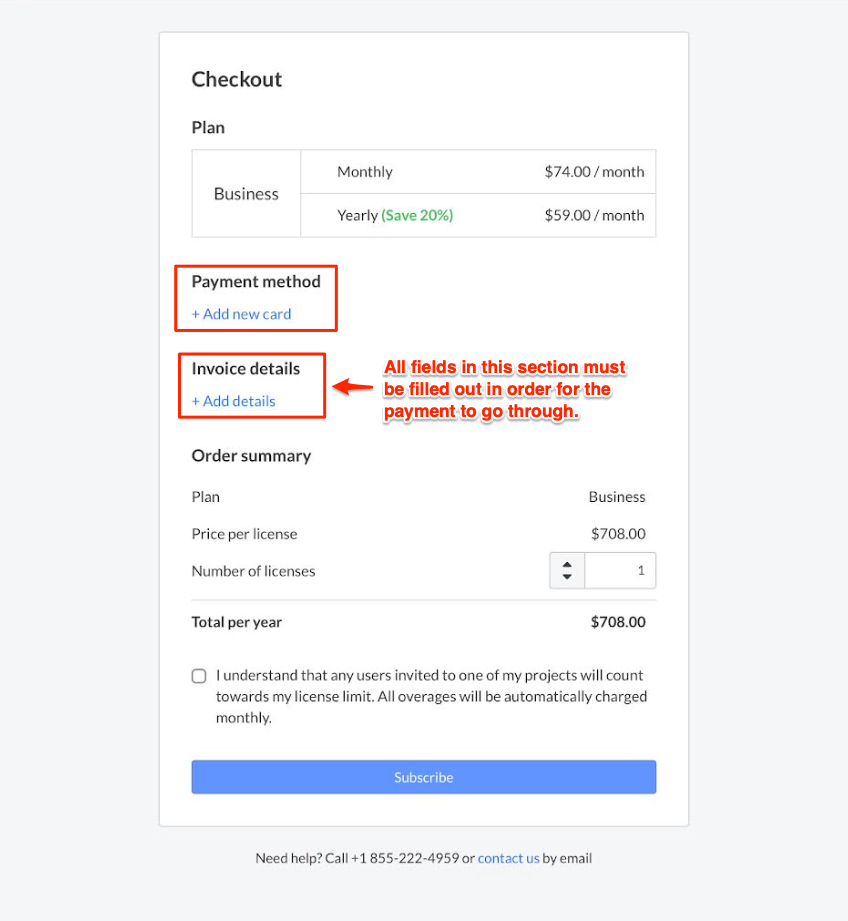 More information