Overview & background
Verified tasks will be automatically archived (and disappear from plan) after 7 days. If your tasks are building up and you'd like to archive them more frequently, you can change the timeframe to 1 or 3 days within your project settings. Alternatively, you can change this to 30, 90, 365 or 3650 days if you'd like to view archived tasks for a longer period. 
How to view an archived task
If you ever need to refer back to an archived task, they can be displayed on the task dashboard at any time. 
How to select an archive timeframe
Go to the Project Settings and scroll to 'Archive tasks', then select the appropriate amount of days for your project. 
Selecting automatic archiving timeframe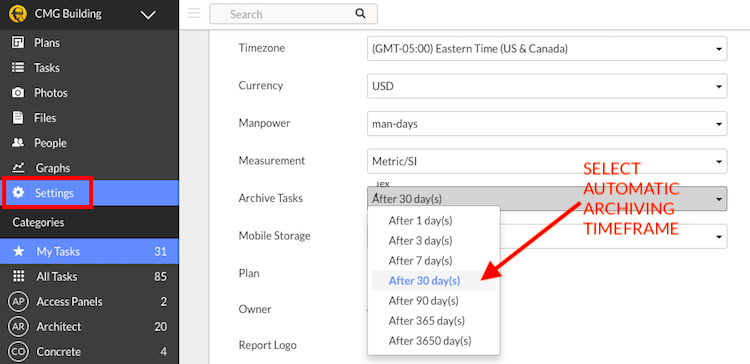 Note: This can only be done by Admins on the web.
More information