Yes! You can edit and duplicate markups on both the web and mobile versions of Fieldwire.
On web, just right click on the markup in question and select the "Details" option. You'll then see the option to edit the color or line thickness, as well as the details about who made the markup and when. You can also duplicate markups by right clicking on them as well. Selecting the Move markup tool will allow you to edit the length/size of measurements, shapes, and other markups as well.
On mobile, just click and hold down on the markup and you'll see the options to edit, resize, and duplicate appear as well. This works for tasks and file links as well.
Web: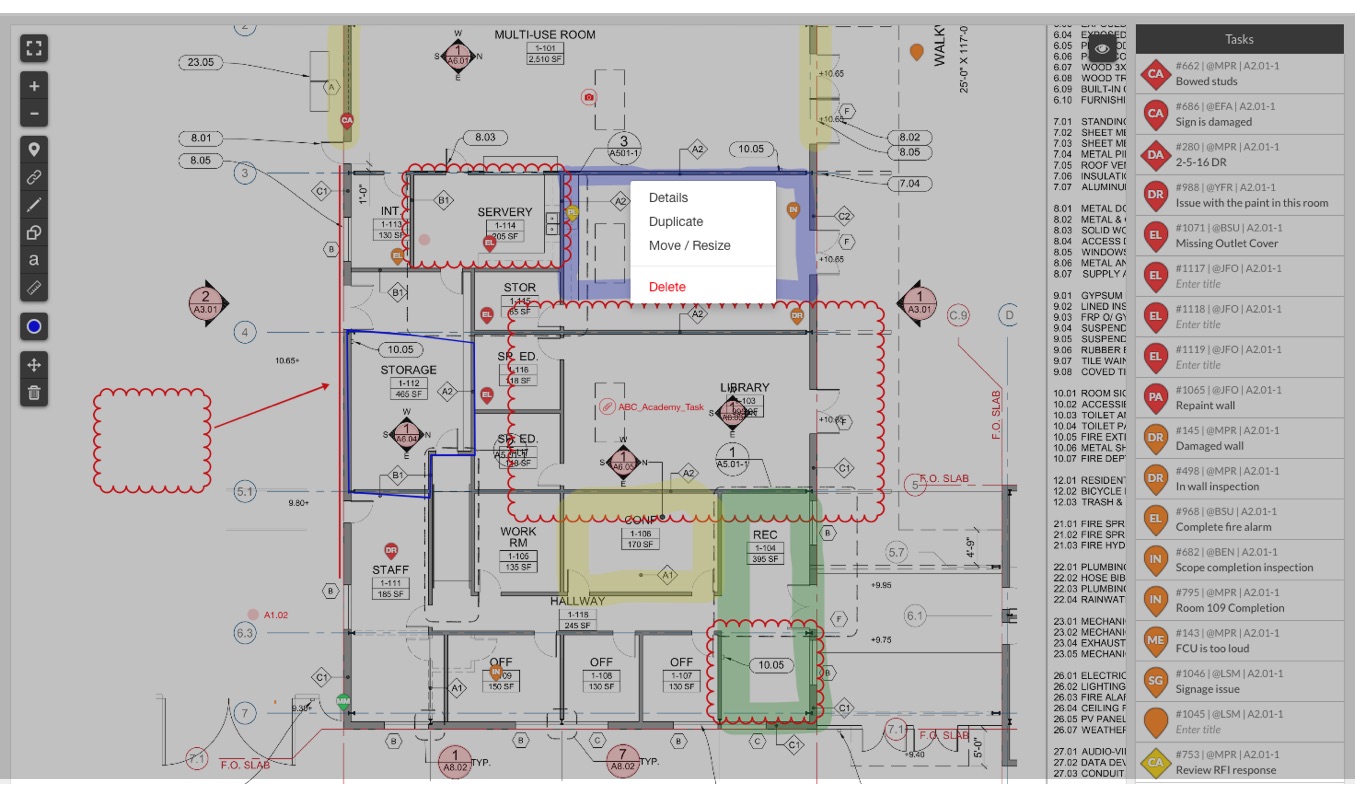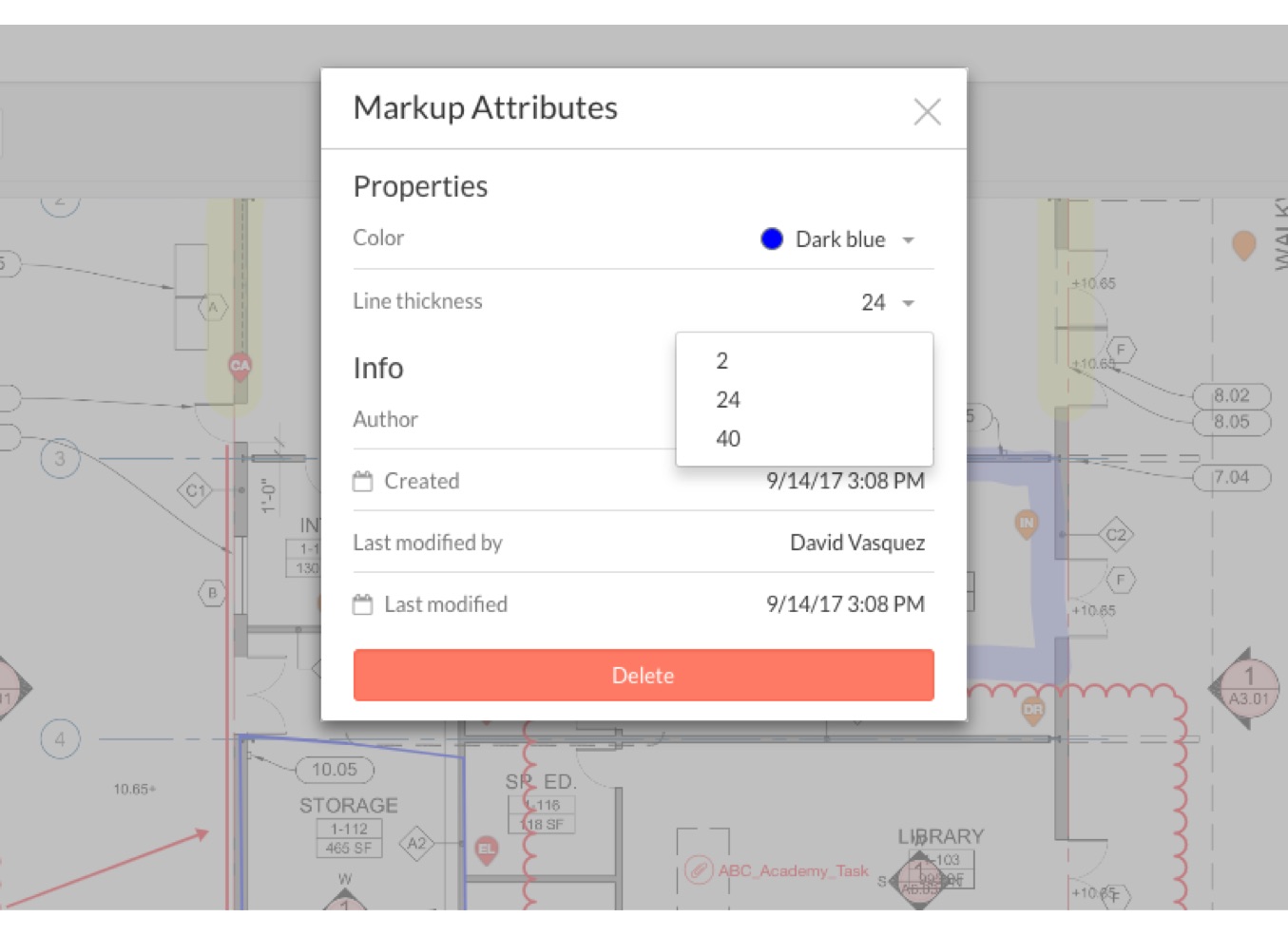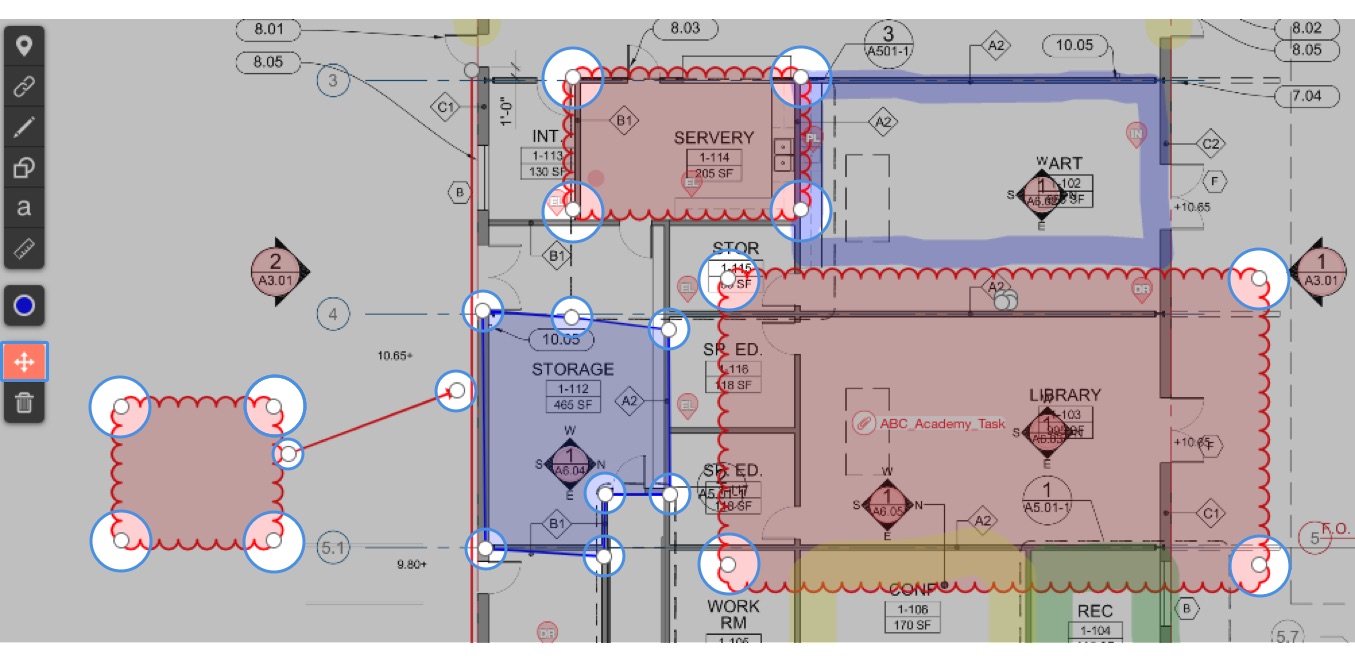 Mobile: