Overview & background
You can edit, duplicate, and resize markups on both the web and mobile versions of Fieldwire. This is useful if you would like to adjust various elements of a markup.
Web
On the web version, right-click on the markup in question and select "Details".
You then have the option to edit various elements of the markup, including the color or line thickness. You can also view details about who made the markup and when it was made.

You can duplicate the markup on the plan by selecting the "Duplicate" option.

The "Move / Resize" option allows you to edit the length/size of the markup in question.


If you select 'Details', you can view your Markup Attributes.
From here, you can change the Color of the markup, the Text Size, and the Opacity of the markup.

You can also view the creator of the markup, and when it was last modified.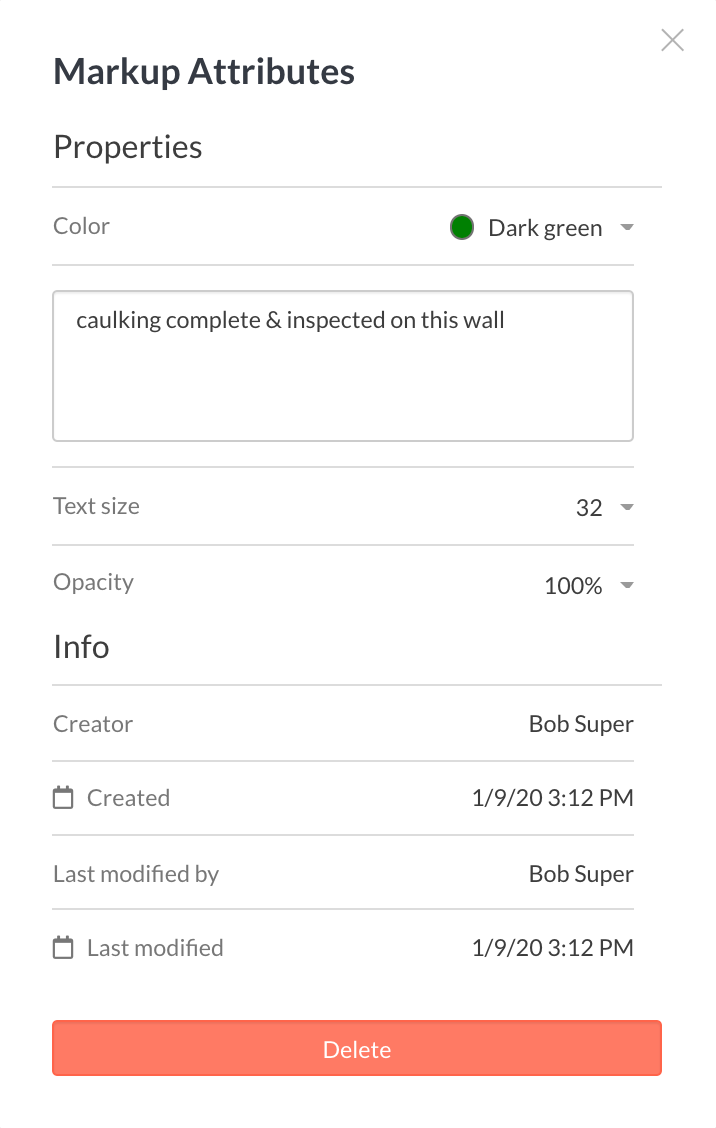 If you choose to "Move / Resize" the markup you can adjust only that markup.
To adjust the size or placement of multiple mark-ups at once, select the "move markups and tasks tool" (indicated below).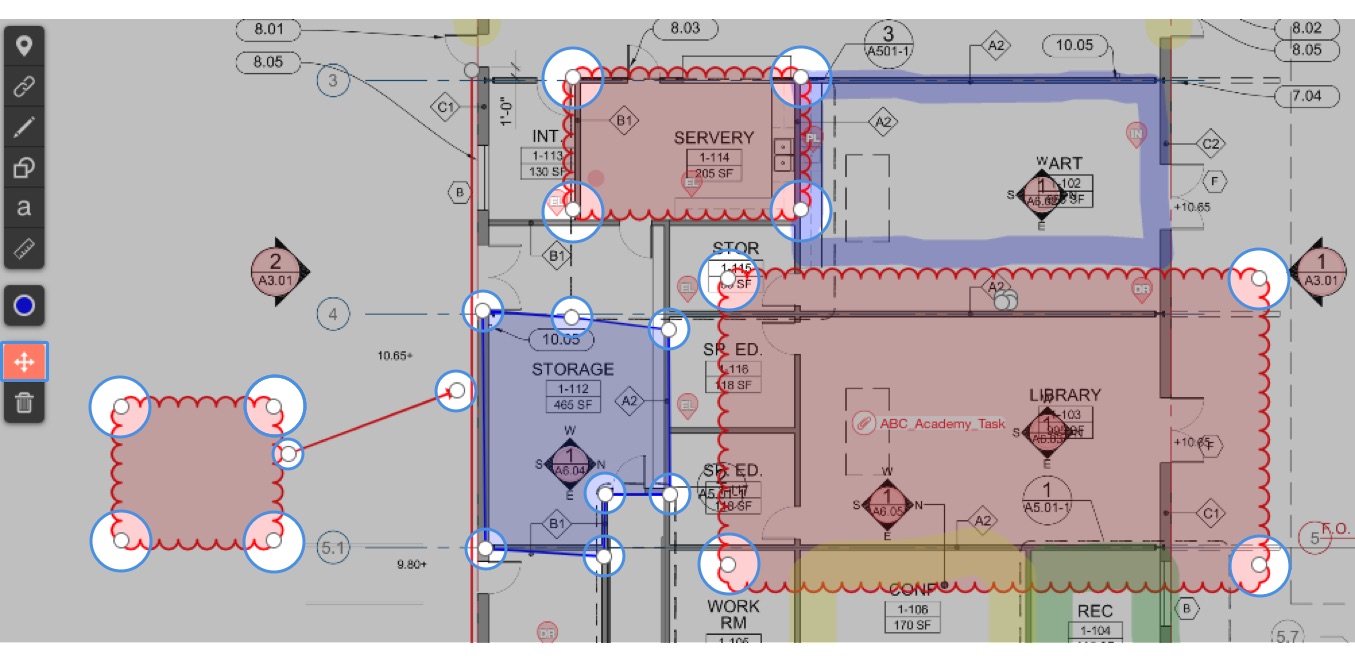 Mobile


On the mobile version, just click and hold down on the markup and you'll see the same options to edit, resize, and duplicate appears. This works for tasks and file links as well.
On Android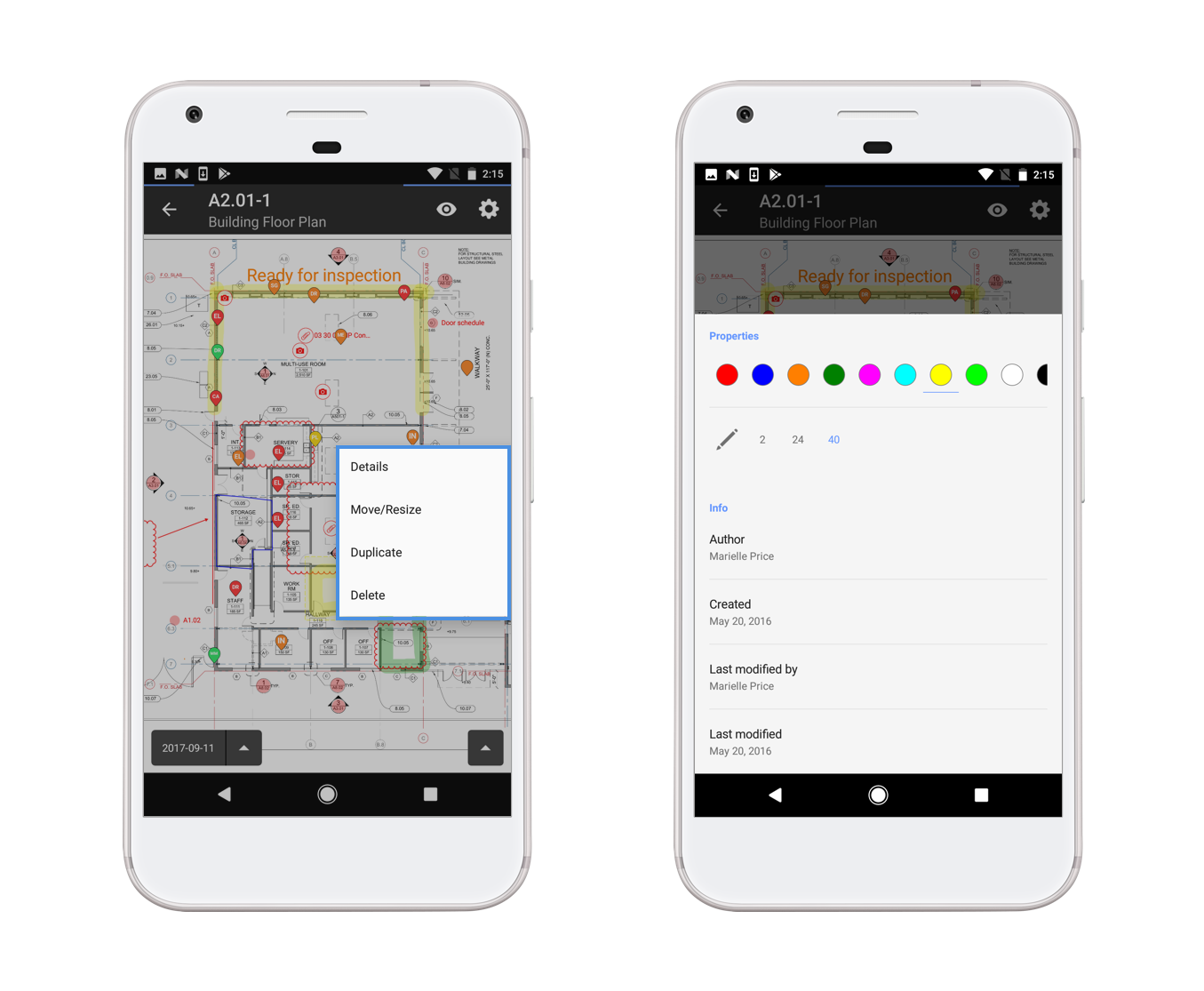 On iOS



Related Articles:

These help articles explain mark-ups further.
Video Tutorial on Markup Tools