Overview and background


Fieldwire users on the Business plan subscription can capture 360º degree photos by linking a Ricoh Theta camera directly to the Fieldwire app. The photos are viewable on both the web and mobile version of Fieldwire and are a speedy way to track the progress of your project.
The cameras that are currently compatible with the Fieldwire 360 photo feature are the Ricoh Theta S, Ricoh Theta SC, Ricoh Theta SC2, Ricoh Theta V, Ricoh Theta X, and Ricoh Theta Z1.
Generally, we don't support any non-Ricoh Theta brands of 360 degree cameras, but we do support all new models of Ricoh Theta 360 degree cameras as they come out. Periodically, we may deprecate support for the oldest Ricoh Theta models, but only after Ricoh Theta themselves discontinue production of those models.
To ensure your Ricoh camera's firmware stays up to date and to connect to the camera's Wifi, we recommend you also install the Ricoh app from the Google Play Store or Apple Store.
Step 1:


Connect your mobile device to the WiFi network generated by the Ricoh Theta camera. Once your device is connected to the WiFi network, open the camera option within Fieldwire in the desired task, the Photos page, or the Photo hyperlink markup tool on a plan.

While the camera is open, select the 360º option. On Android, you can locate the 360º option from the top-right drop-down menu. On the iOS app, this icon appears in the bottom right corner of the camera screen.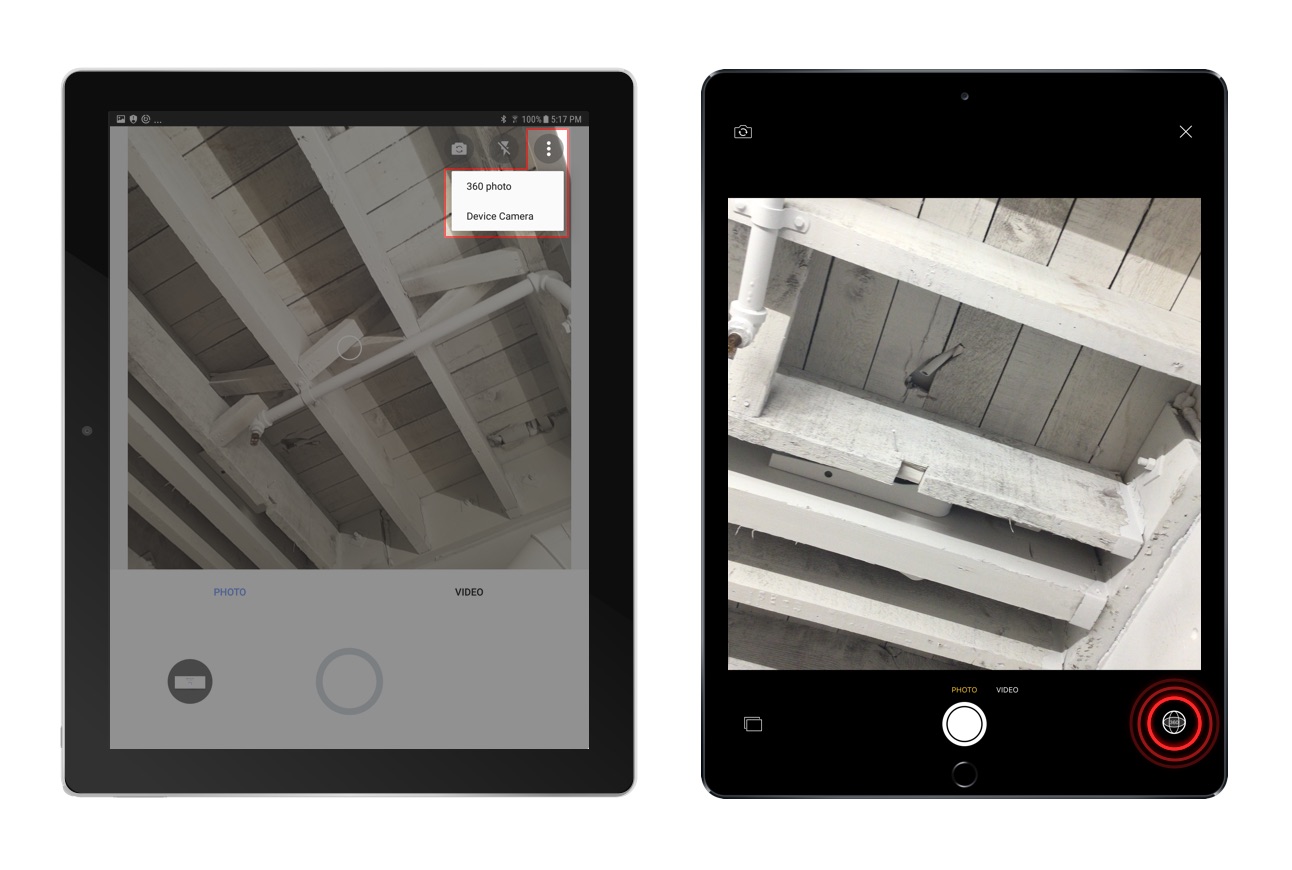 Step 2:

After selecting the 360º option, you will see a pop-up titled "360º Photos." Fieldwire will then connect to the 360º camera. If Fieldwire does not connect, you will see an error message that appears with some suggestions on how to successfully connect your device.
If you see an error message that states "Your camera is not currently supported" you will need to update the firmware on your 360º camera. Please check your camera's manual or specifications if you find yourself in this situation.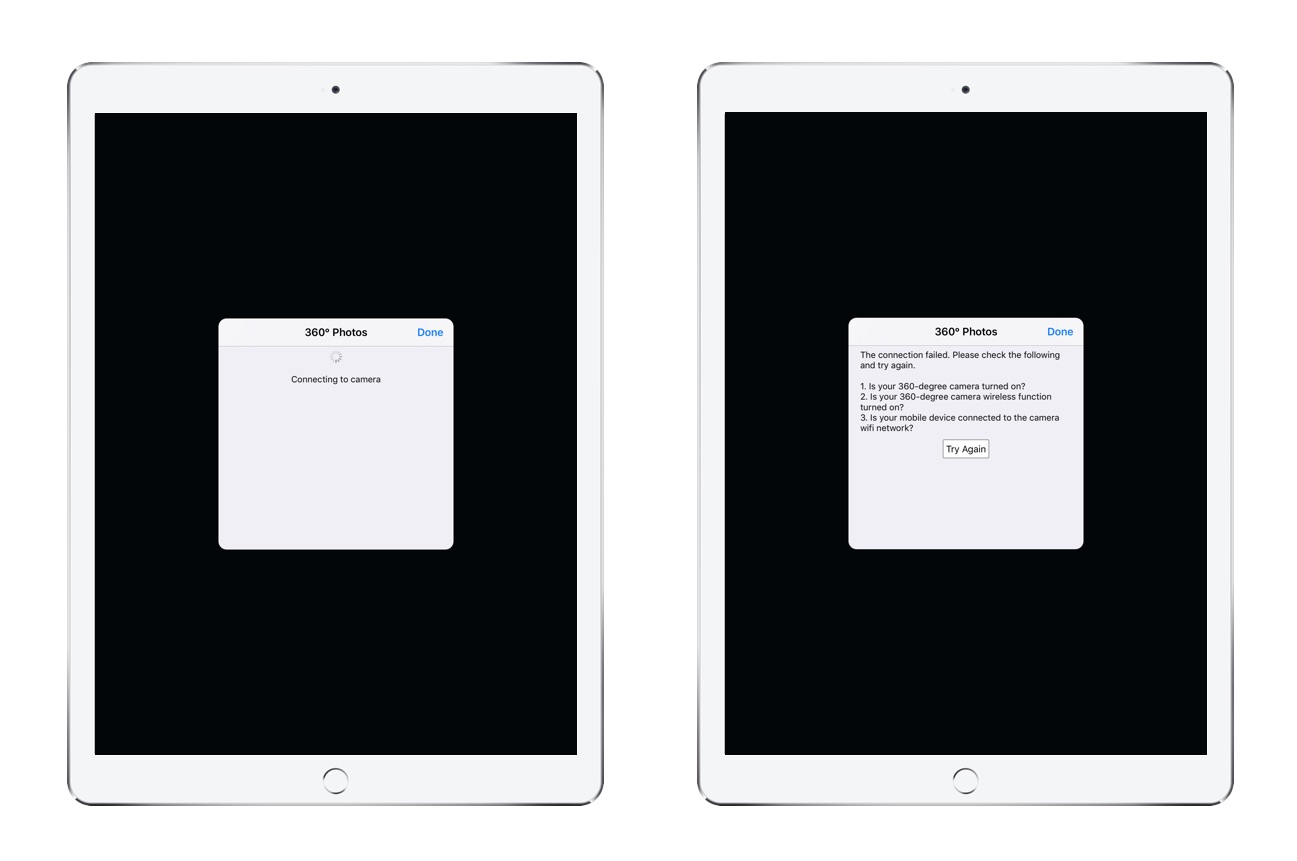 Once the Ricoh Theta is successfully connected, take your 360º photo by pressing the shutter button on the Ricoh Theta Camera. Thee 360º photo you capture will push to Fieldwire and you can either take additional photos or select "Done" (iOS) or "Back" (Android) to finish.


Step 3:


When the photo is uploaded, you can view it on any platform (Web and Mobile) once it has synced over. 360º photos will have the appropriate 360º icon on their thumbnails, so you can easily distinguish regular photos from the 360º ones. When you click on the thumbnail to open the photo, you will be able to pan your device around in order to see the 360º gyroscope.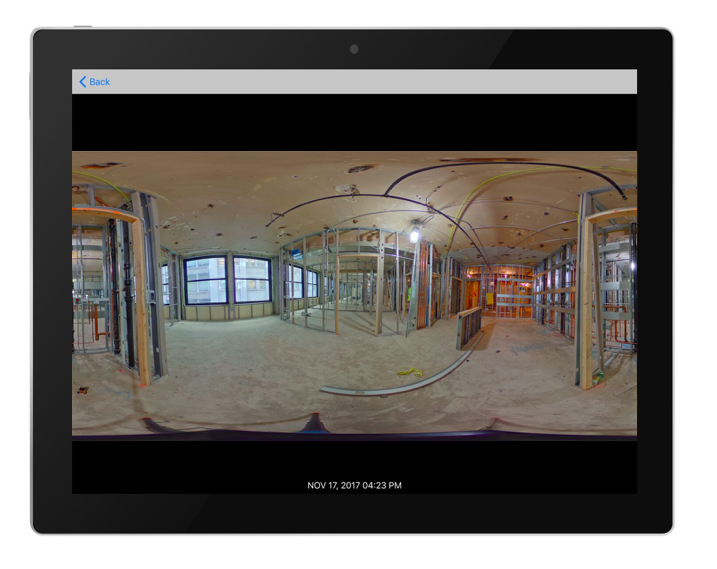 Please note that only Project Admins and Members are able to add 360º photos directly to the Photos page or attach to plans. Project Admins, Members, and Followers will all be able to add 360º photos to tasks.

Tutorial Video on Taking 360º Photos


More Information