Question
I am a Hilti customer who wants to activate my Hilti Online order for a Premium Fieldwire Subscription - what exactly do I need to do?
Answer
Click the "Accept Agreement" Button in Your Subscription Activation Email
Within an hour or two of confirming the subscription level (premium feature set), number of licenses, and start date that you want with your Fieldwire Sales Representative, you'll receive an email to Activate your Premium Subscription.
Click "Accept Agreement":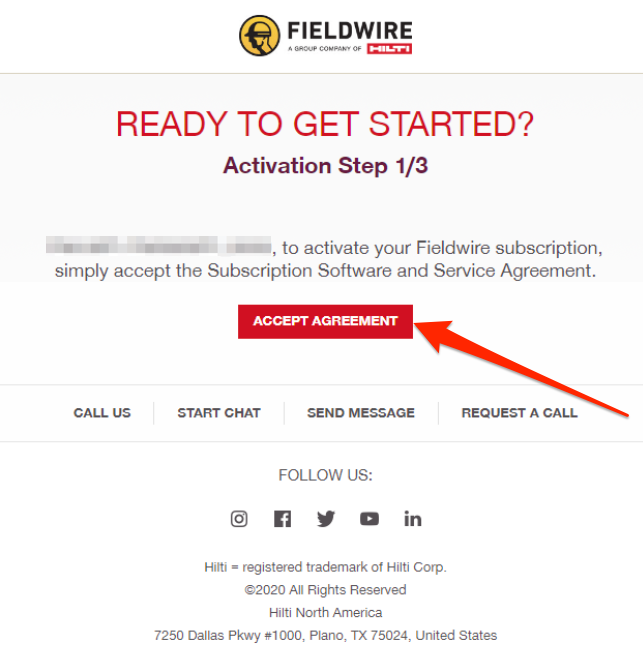 Activate Your Subscription
Clicking that button will take you to Hilti Online. If you don't yet have a Hilti Online account, follow these instructions to create your account (just an email and password).
If you do, follow these steps to activate your subscription:
1. Log in to Hilti Online: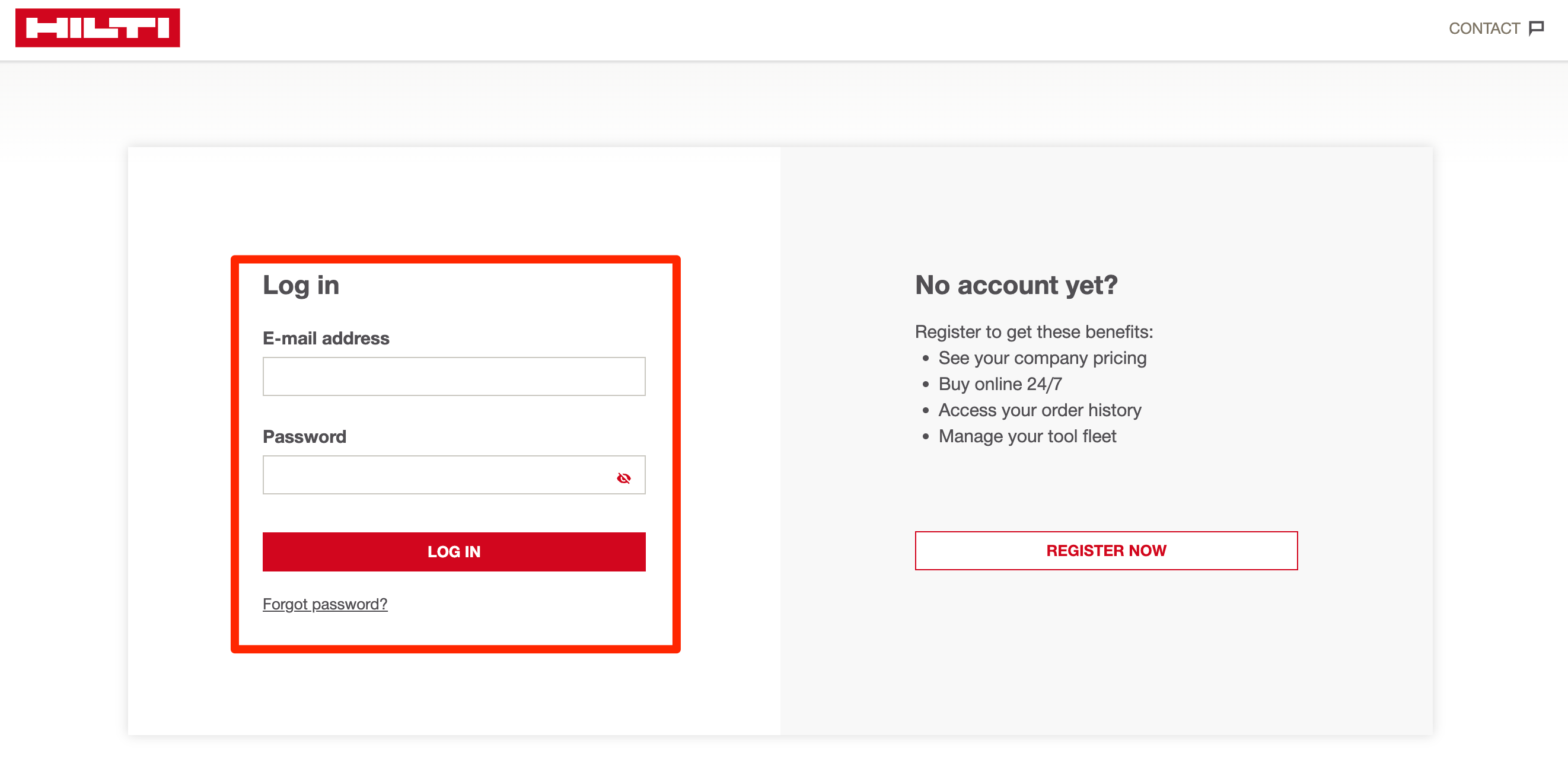 2. Click on "Software subscriptions" under "My documents":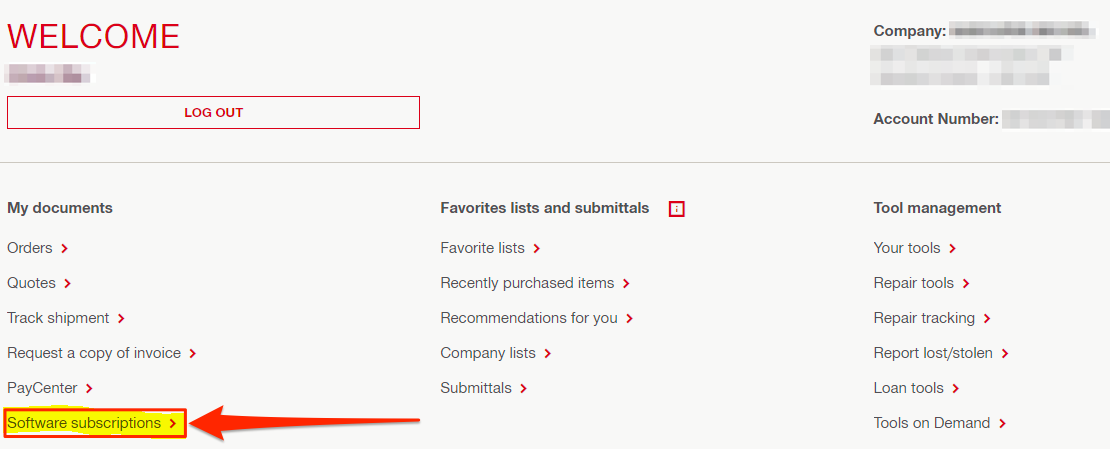 You'll be redirected to the screen shown below where you also view "Quotes" - if you agreed to pay for Fieldwire via a credit card, you'll see your pending subscription activation under "Quotes". If you agreed to pay via any other method, you'll see it listed as a "Subscription."
3. Once you locate your Fieldwire subscription, click "ACTIVATE".

Register (First-Time Only)
To activate your Hilti online order for Fieldwire, you must first register on Hilti Online. If you have not registered, please follow these steps.
1. Click the "REGISTER NOW" button: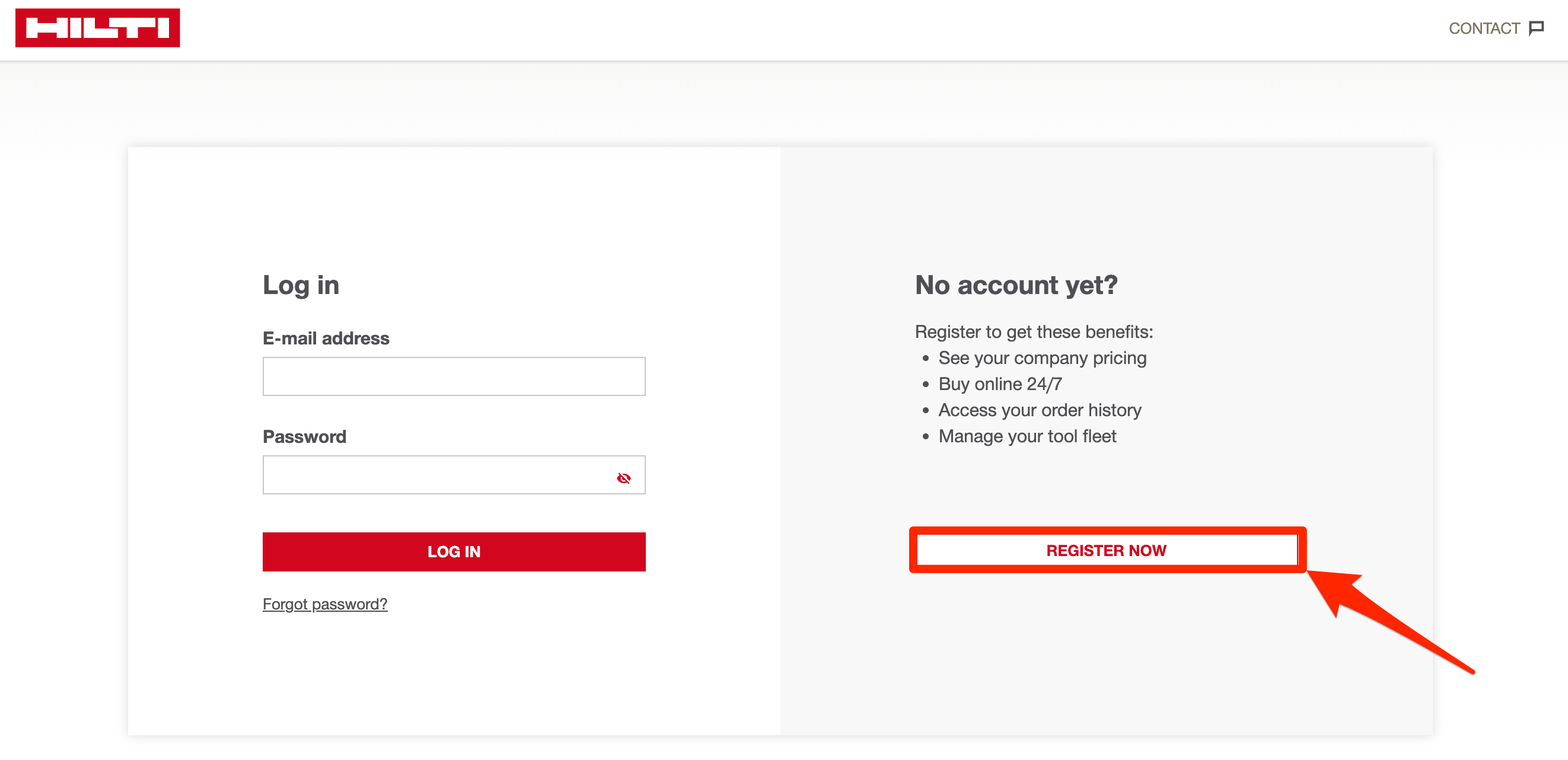 2. Add your work email address, a password that you'll use to login, and choose your country of residence: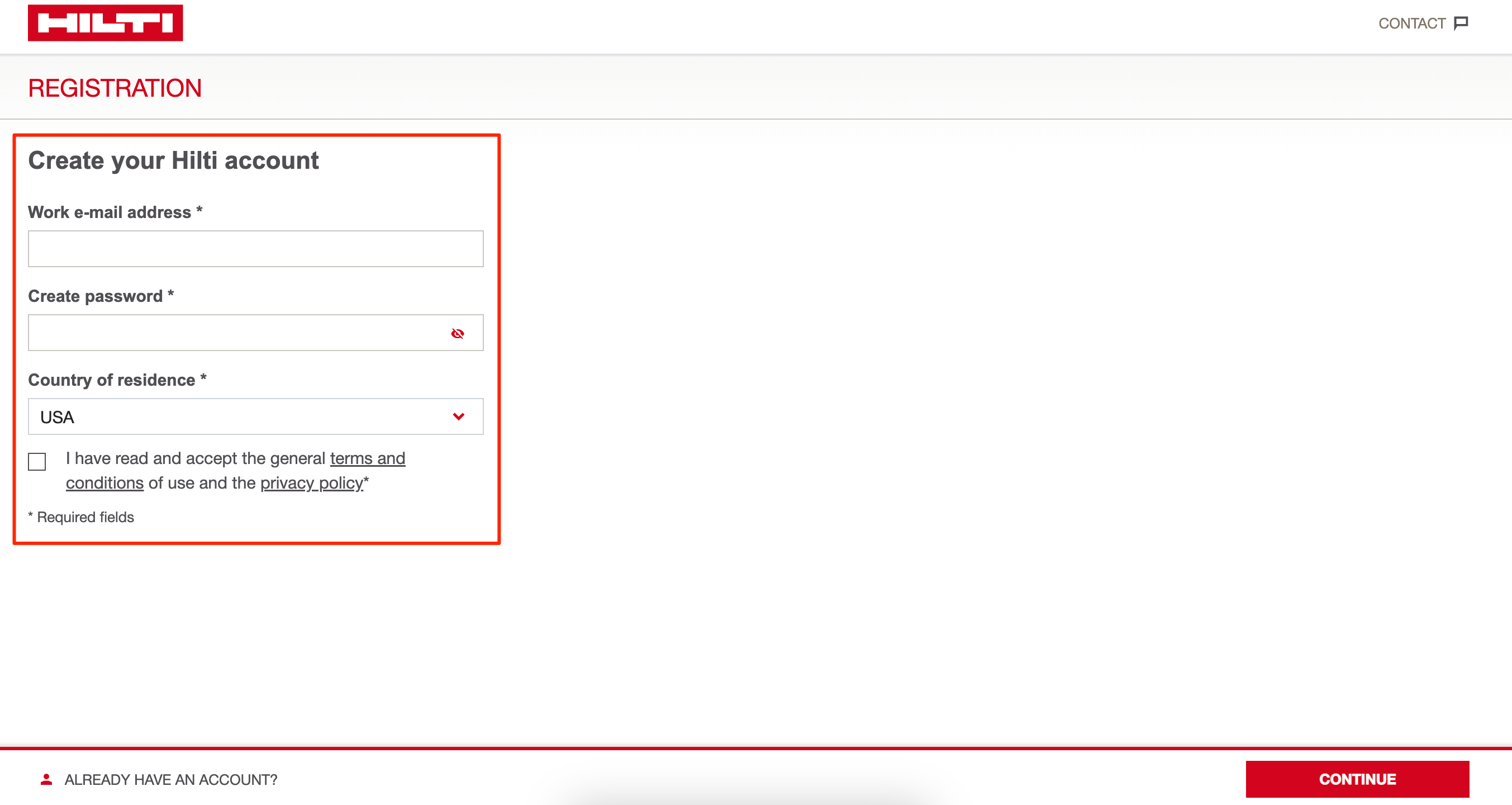 3. Follow these instructions to activate your subscription.
More Information