Table Of Contents
Spanish Mobile Playlist / Tutoriales en Español

Number of Videos: 3 Videos
Length of Playlist: 15 Minutes approximately
Average length of each video: 5 minutes
Who is this playlist for?
¿Para quién es esta lista de reproducción?
This playlist is for Apple iOS and Android mobile device users.
Please note: the Fieldwire Windows App, available to download on the Microsoft Store, is currently in beta. There are no plans for development as Microsoft, themselves, have stopped development on their mobile devices.
Esta lista de reproducción es para usuarios de dispositivos móviles Apple iOS y Android.
Tenga en cuenta: la aplicación Fieldwire para Windows, disponible para descargar en Microsoft Store, se encuentra actualmente en versión beta. No hay planes de desarrollo ya que Microsoft mismo ha detenido el desarrollo en sus dispositivos móviles.
Skills Gained/Habilidades Adquiridas:
Field coordination, standard operating procedures, Quality Control on Fieldwire.
Coordinación de campo, procedimientos operativos estándar, control de calidad en Fieldwire.
Tip : Using Chapters / Uso de Capítulos
Each video will contain chapter that allow you to skip directly to information you might be seeking.
Cada video contendrá un capítulo que le permitirá saltar directamente a la información que podría estar buscando.
On the Playlist:
En la lista de reproducción:

Click the chapters icon on each video below or
En videos individuales:
Haga clic en el ícono de capítulos en cada video a continuación o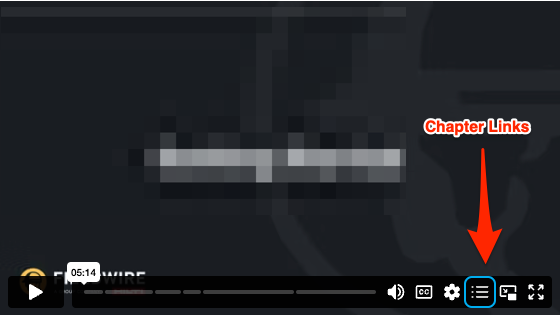 Individual Playlist Videos / Vídeos de listas de reproducción individuales