Overview & background


Of course! Fieldwire's Mobile Apps for Android and iOS work while online or offline. While offline, you can access all of the project content that has been downloaded onto your device. You can also add new content to your projects, which will then be automatically synced (pushed to the web version of Fieldwire) to the project the next time your device is connected to WiFi or Cellular data and you have the Fieldwire mobile app open.


Note: Offline functionality is not available on the Windows App, which is currently in Beta, and cannot be used with Surface Pro tablets.
Note: Ensure that you are logged into your account on the mobile app before you go offline. You will not be able to log into your account on the mobile apps if the device is offline, since the device needs a network connection to authenticate your account. If you try to log into the mobile app while the device is offline you will see the following error message: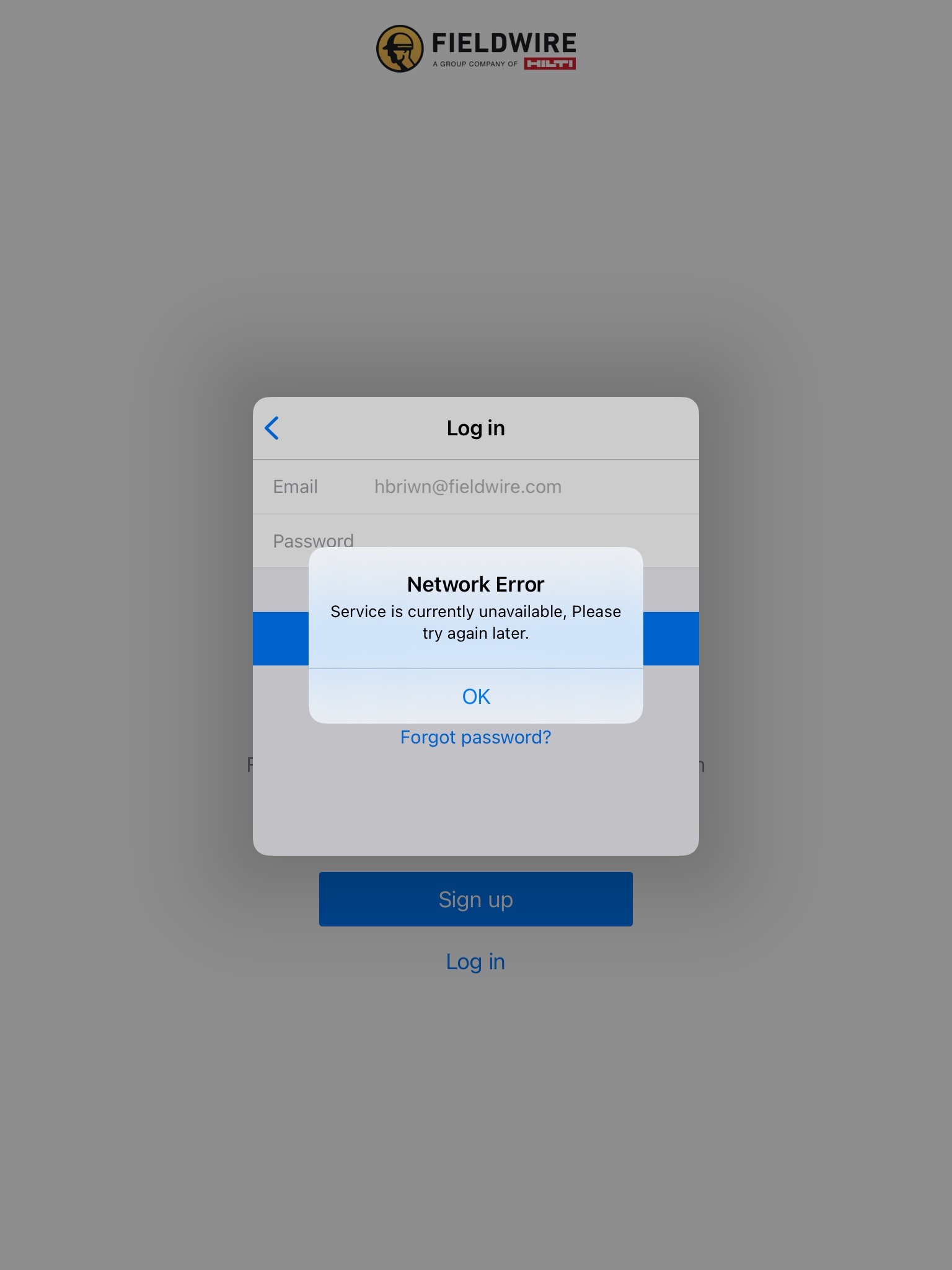 Tip: After you have added or edited project content while offline, always re-connect your device to WiFi or turn on cellular data and open Fieldwire. Fieldwire will automatically push the updated content to the web version. This ensures everyone stays on the same page.
Note: While offline, tasks will not have any automatic task numbers. Once you connect the device to a WiFi network, or a cellular data connection, and open the Fieldwire mobile app your tasks will be numbered.


More Information & Troubleshooting
Take a look at the content below for more information on how to optimize the rate at which content pushes from your mobile device to the web version of Fieldwire. If you ever run into any Syncing issues, or issues where the content on your mobile device doesn't match with the content on the web or vice-versa, try the troubleshooting steps in the articles below:
Have any feedback?