Overview & background
 
Navigation in Fieldwire is designed to keep everything organized while you're on the job. Projects are broken down into sections or "tabs" so that you are clear about what information you are viewing and so you can easily navigate to other tabs. Categories are listed below the Tabs.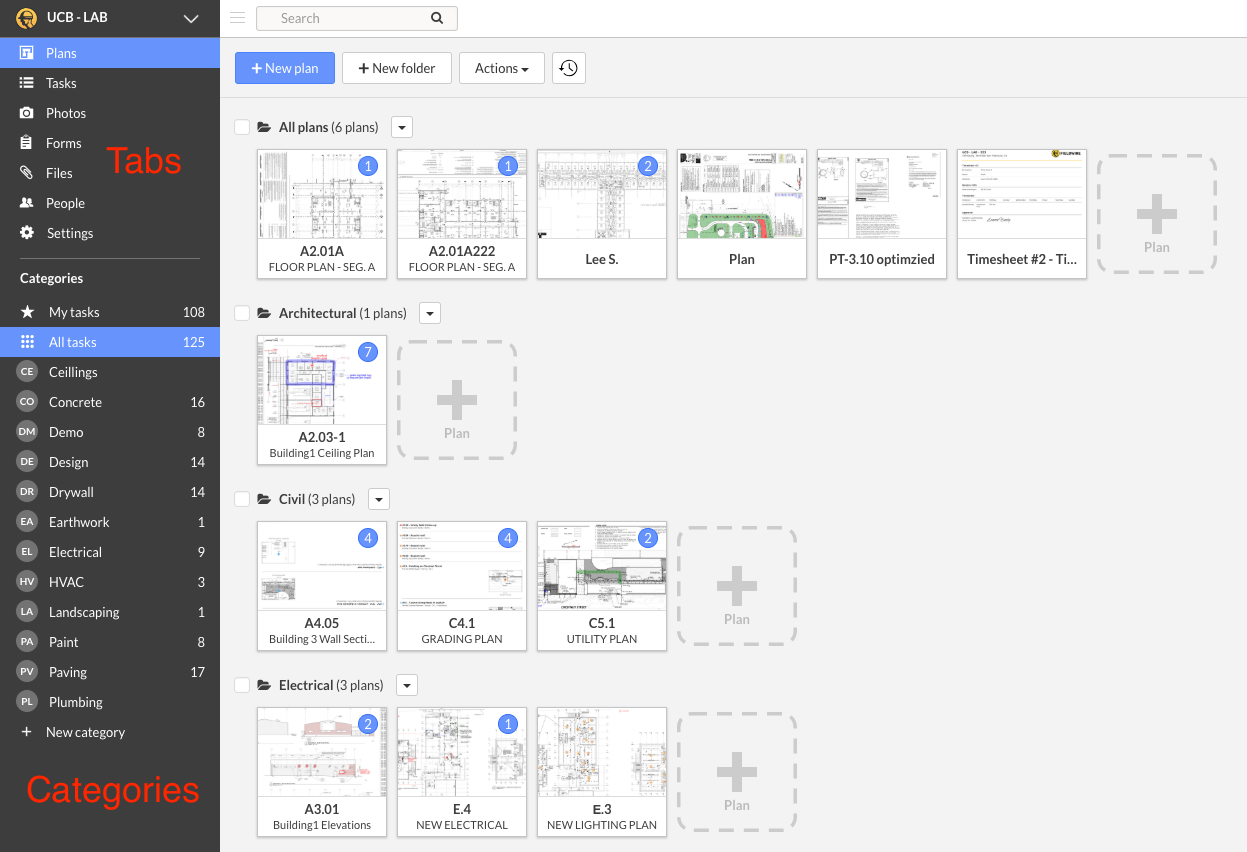 What is each tab?

 
Plans

Clicking this tab will let you view all of your uploaded sheets, as well as create new tasks, markups, and hyperlinks. 

Tasks
Here, you are able to easily view, filter, and manage all of the tasks on your project. You can also change between the Priority, Calendar, Gantt and Graph views. 
Photos
 This is where you can find all of your project photos (from within tasks and attachments).
Files
This tab collects all of the files associated with your project.
People
You can manage all of the users working on your project on this page. Users are organized by project permission access, and you can view their contact information by clicking on their name.
 Settings
This is where you update project-wide settings. Keep in mind, this page is only visible to project Admins.
What is a Category?
There are also filtering options that allow you to restructure your project display as you see fit. These are 'Categories'.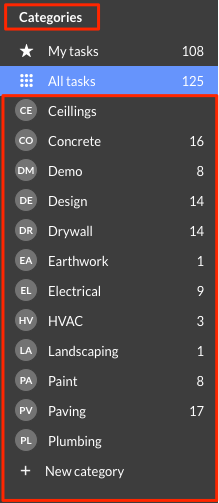 When you create tasks, you can include the category they are associated with. Typically, users assign categories based on specific project topics or trades (e.g. HVAC, Plumbing, Electrical).
'Landscaping' is the category selected in the task below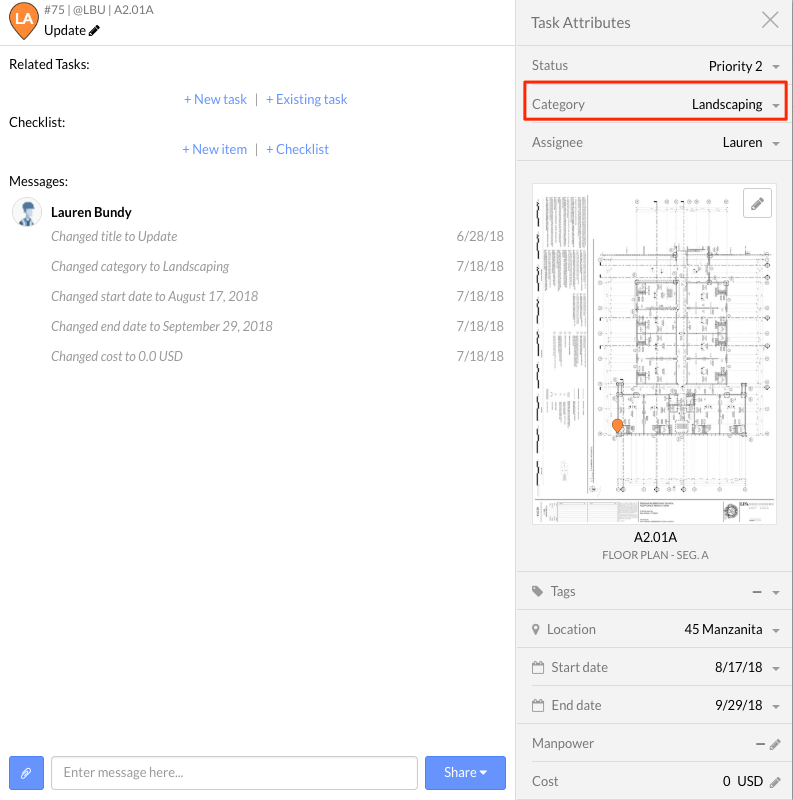 If you would like to view tasks associated with a category, just select that category from the list. Categories are visible in the core navigation column, beneath the other tabs.

Isolate Tasks in the 'Demo' category 

If you need to edit or delete a category, hover your mouse over it. When you hover over a category, a little gear will appear. Please note, if you delete a category, all related tasks will no longer be associated with that category.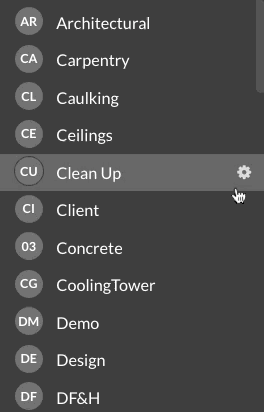 More Information
These articles explain more about Tasks and how they can be organized.
Video Tutorial on Managing Tasks


Video Tutorial on Advanced Task Features