Overview & background
Navigation in Fieldwire is designed to keep everything organized while you're on the job. Projects are broken down into sections or "tabs" so that you are clear about what information you are viewing and so you can easily navigate to other tabs. Categories are listed below the Tabs.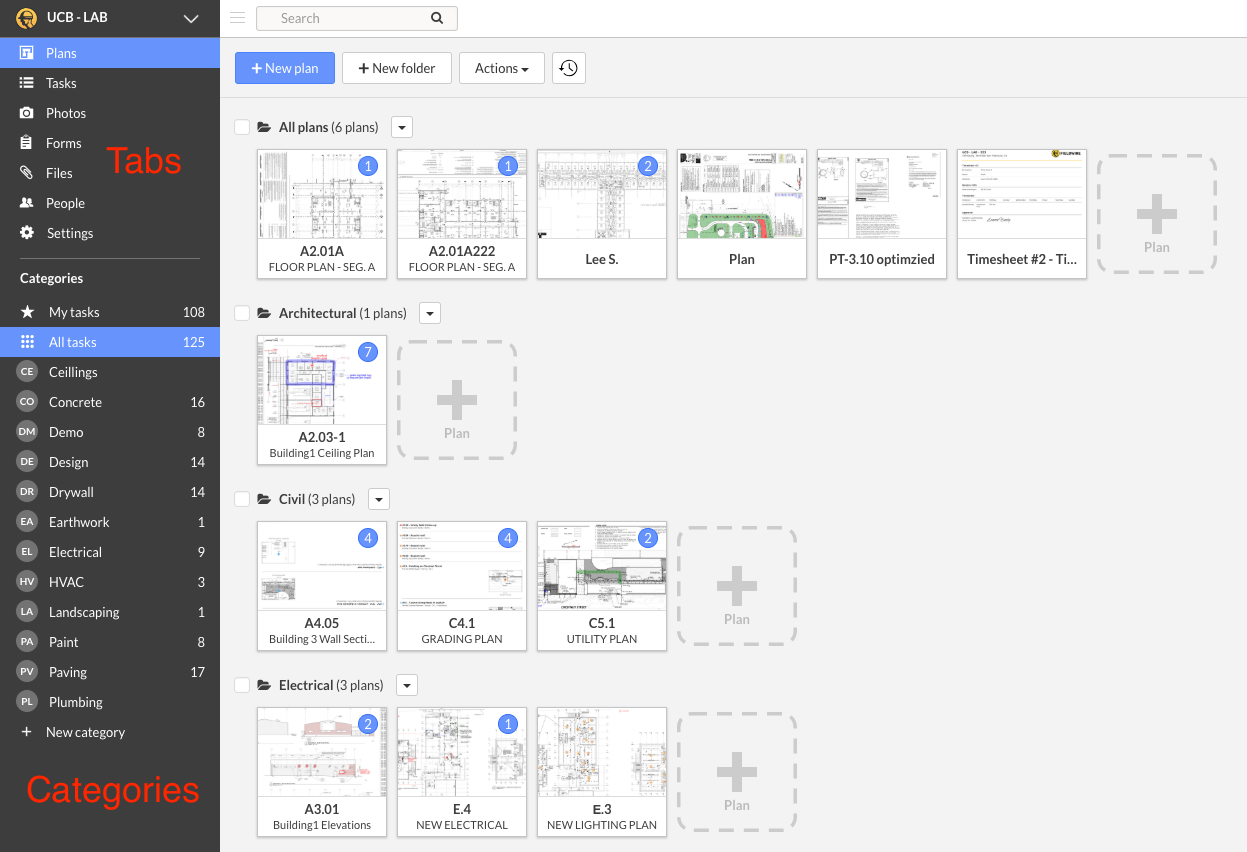 What are the tabs?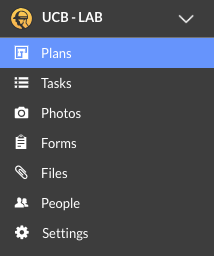 Core Navigation
What are Categories?
There are also filtering options that allow you to restructure your project display as you see fit which are called 'Categories'.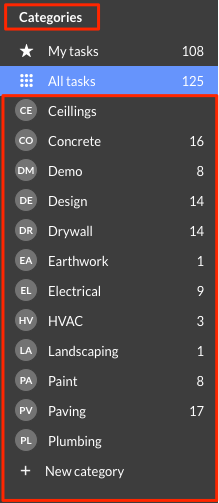 When you create tasks, you can include the category they are associated with. Typically, people assign categories based on specific project topics or trades (e.g. HVAC, Plumbing, Electrical).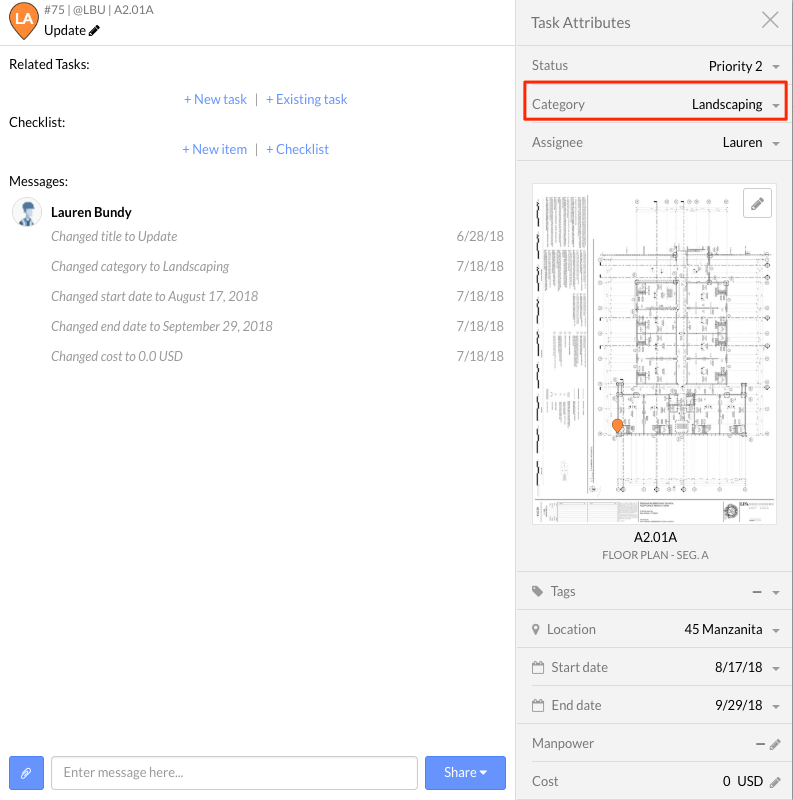 If you only wish to view tasks associated with a certain category, just select that one from the list. Categories are visible in the core navigation column, beneath the other tabs.

Only displaying Tasks in the 'Demo' category
Should you need to edit or delete a category, you can do that by hovering over it. When you hover over a category, a little gear will appear. Please note, if you delete a category, all related tasks will no longer be associated with that category.