Overview & background
To be able to view your plan markups, hyperlinks, and annotations, you will need to open the exported PDF in Adobe Reader (due to how the file is generated, you will not be able to open the file properly with a browser viewer).
If you want to print or share the exported PDF with someone else, we suggest while in Adobe Reader you "Save As" the doc with a new name. This allows Adobe to make the file readable.
Export plans from the "Plans" tab
On a premium Fieldwire account, you are able to export as-built plans from the "Plans" tab. To do this, simply select the plan(s) you would like to export, then click on the "Actions" option, and "Export".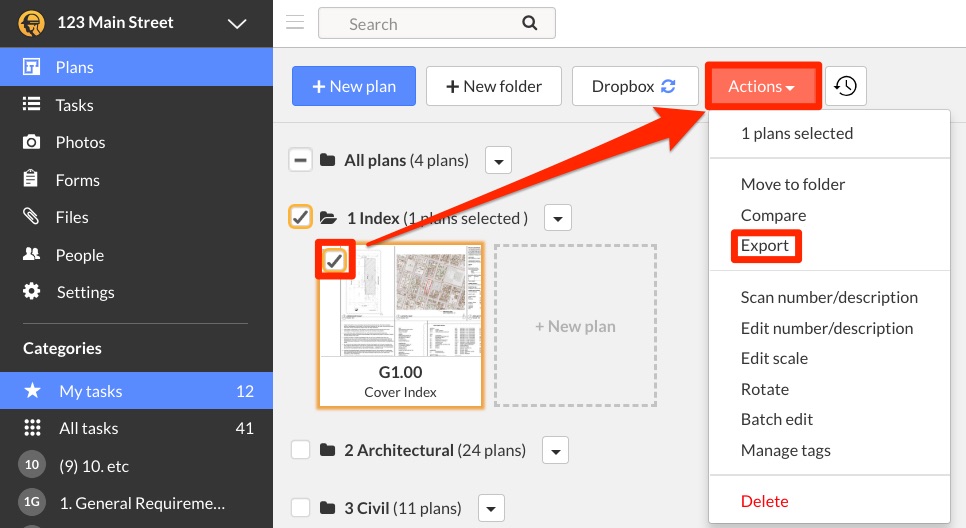 The export will be sent to the email associated with your Fieldwire account as a .ZIP file. From there you are able to download the plans as .PDF documents. When you open the PDF in a PDF viewer, like Adobe Acrobat, you will be able to view the mark-ups and hyperlinks you have made.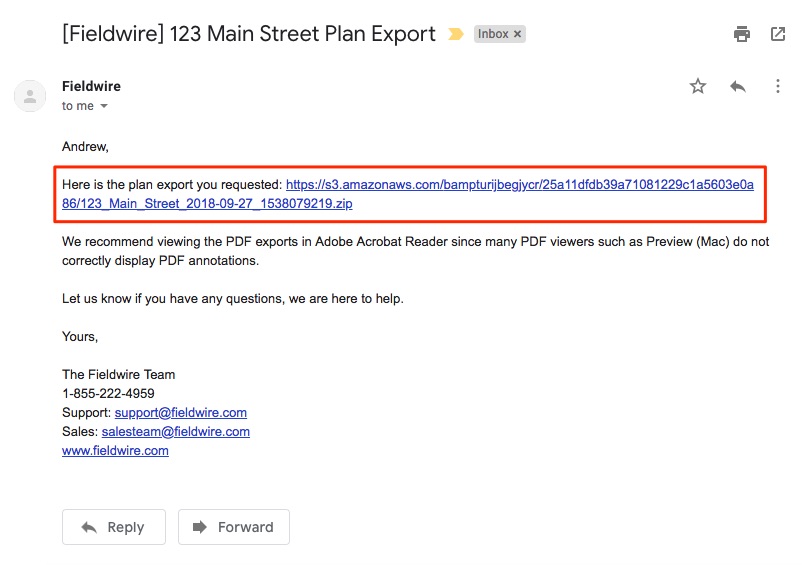 Export plans in a report


When you generate a "PDF Summary" or "PDF Detailed" report, you can include contingent plans at the end of the report. You are able to download these as-built plans from the report.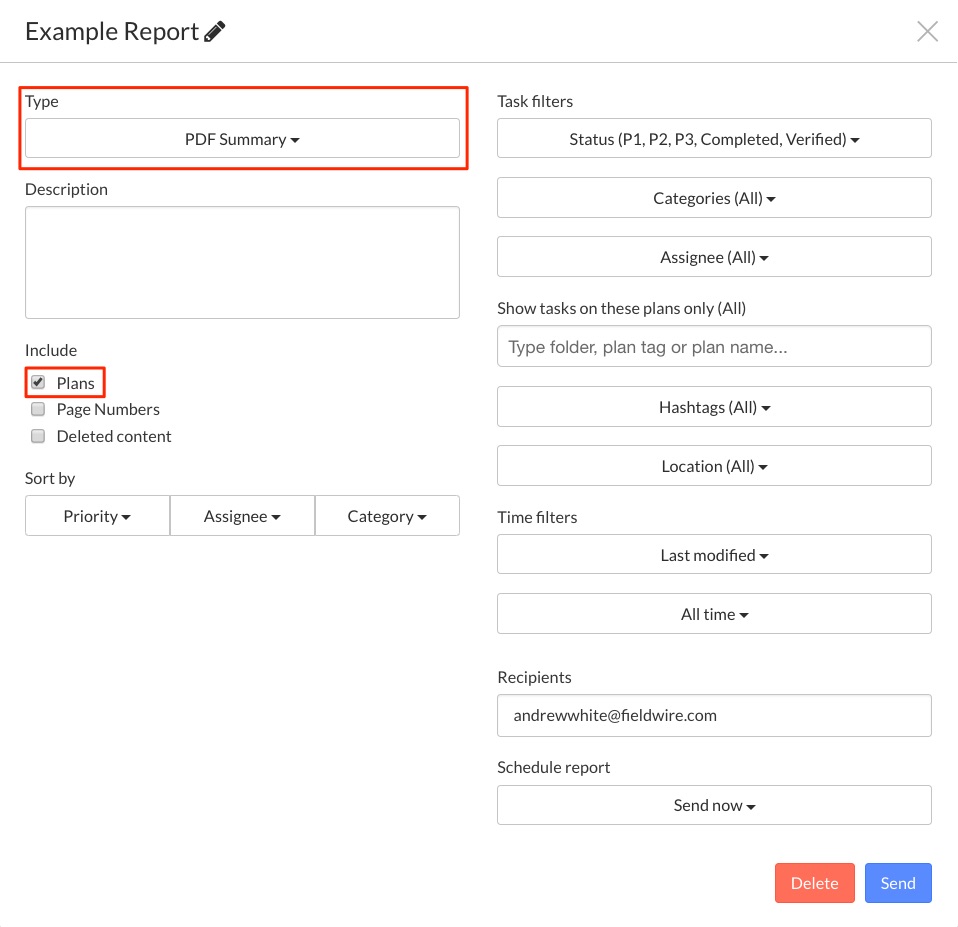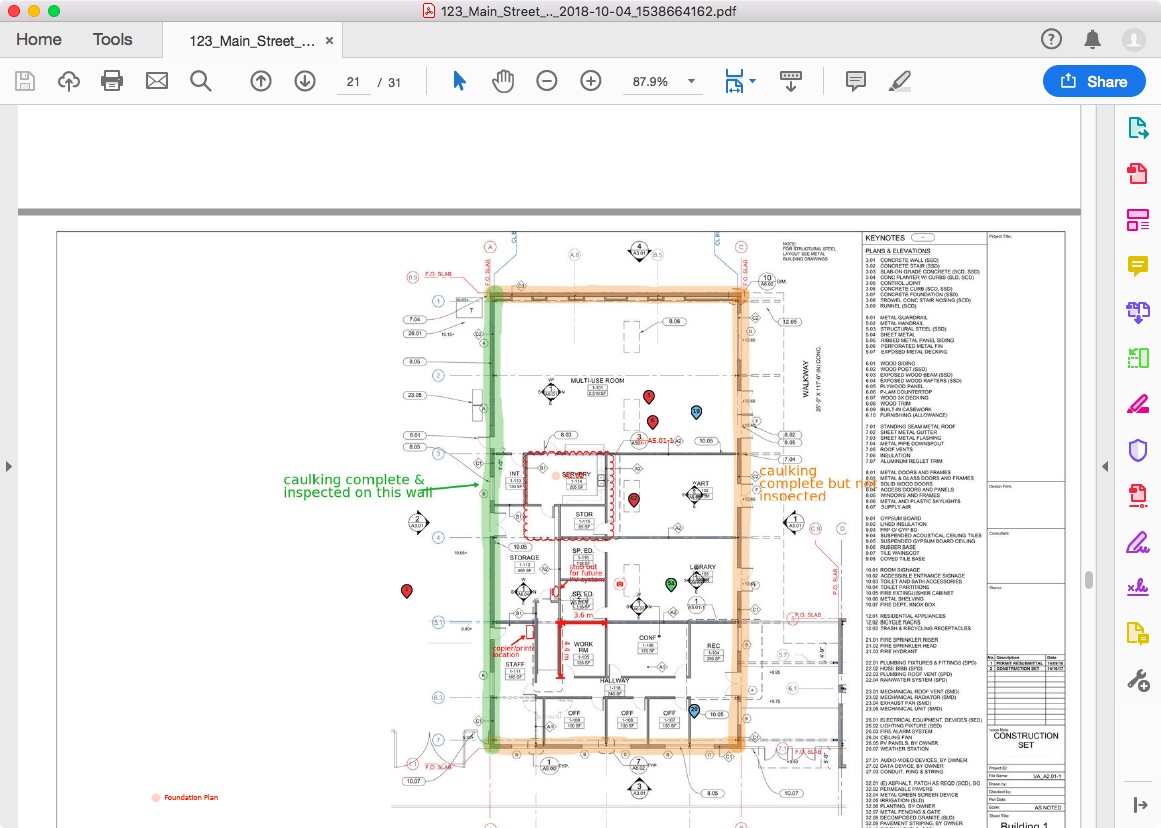 Note: How the plan appears in the PDF Detailed report when viewed in Adobe Acrobat.


More Information


The following help articles go into exporting Plans and the different reporting types:


Video Tutorial on Markup Tools
Video Tutorial on Exporting Plans
Video Tutorial on Advanced Plan Managment