Overview & background
Fieldwire provides an open application program interface (API) to customers on the Premier plan.
API functionality
Our open, RESTful API allows you to do anything that you can do manually in the Fieldwire user interface, but with coding. The most popular ways our customers utilize the open API (generally large companies with IT teams or developers) is to synchronize data between their other software platforms and Fieldwire, automatically copy their Fieldwire plans and documents to their own servers, bulk export data from existing projects, and analyze large amounts of data across multiple projects.
How to request developer access & an API Token for your account
Account Owners and Managers can request Developer Access API Tokens, see if API Access is enabled or disabled, and view our API Documentation under the 'Account' tab, specifically the 'API Settings' section:
1. Navigate to your 'Account' tab, and scroll down to the 'API Settings' section at the very bottom.
2. Click to 'Request API developer access':
3. A popup to email support@fieldwire.com to Request API developer access will appear - please include the context for your request and be sure to click the blue 'Send' button: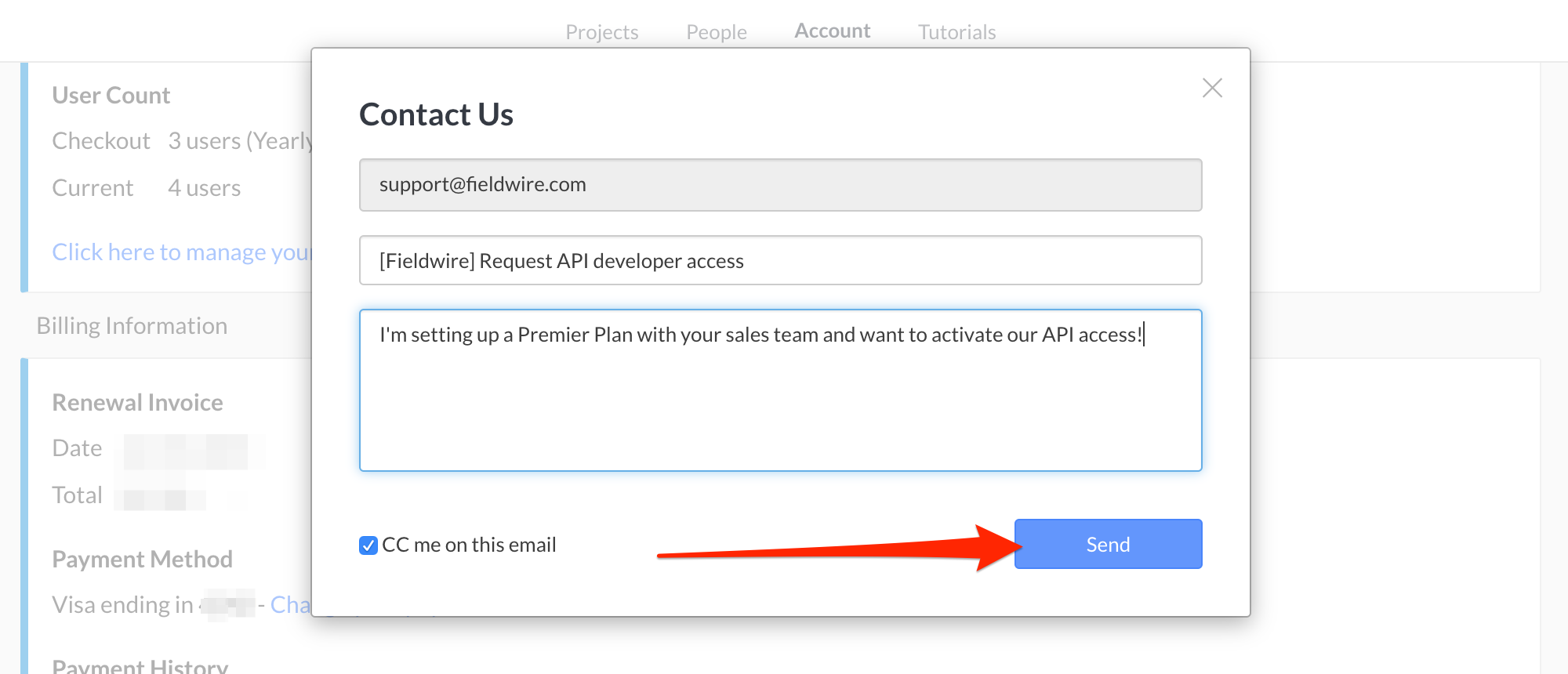 4. Our team will then reply (the same day) either asking for more info or, more likely, confirming we've activated your account's API access.
5. When you go to the same 'API Settings' at the bottom of your 'Account' settings page, 'Request API developer access' will be gone. Click the link to 'Request API token' that replaced it:
6. Click 'Confirm' in the popup:
More information