Overview & background
Keyboard shortcuts are an effective way of using your keyboard to create markups that you would normally do using a mouse.
Plan view markup tools
You can use a selection of 15 keyboard shortcuts to do markups without needing to manually select the action you would like to take using your mouse.
To view the Keyboard Shortcuts menu, click 'SHIFT + ?' and the menu below will appear in Fieldwire when you are viewing a plan.
Markup Keyboard Shortcuts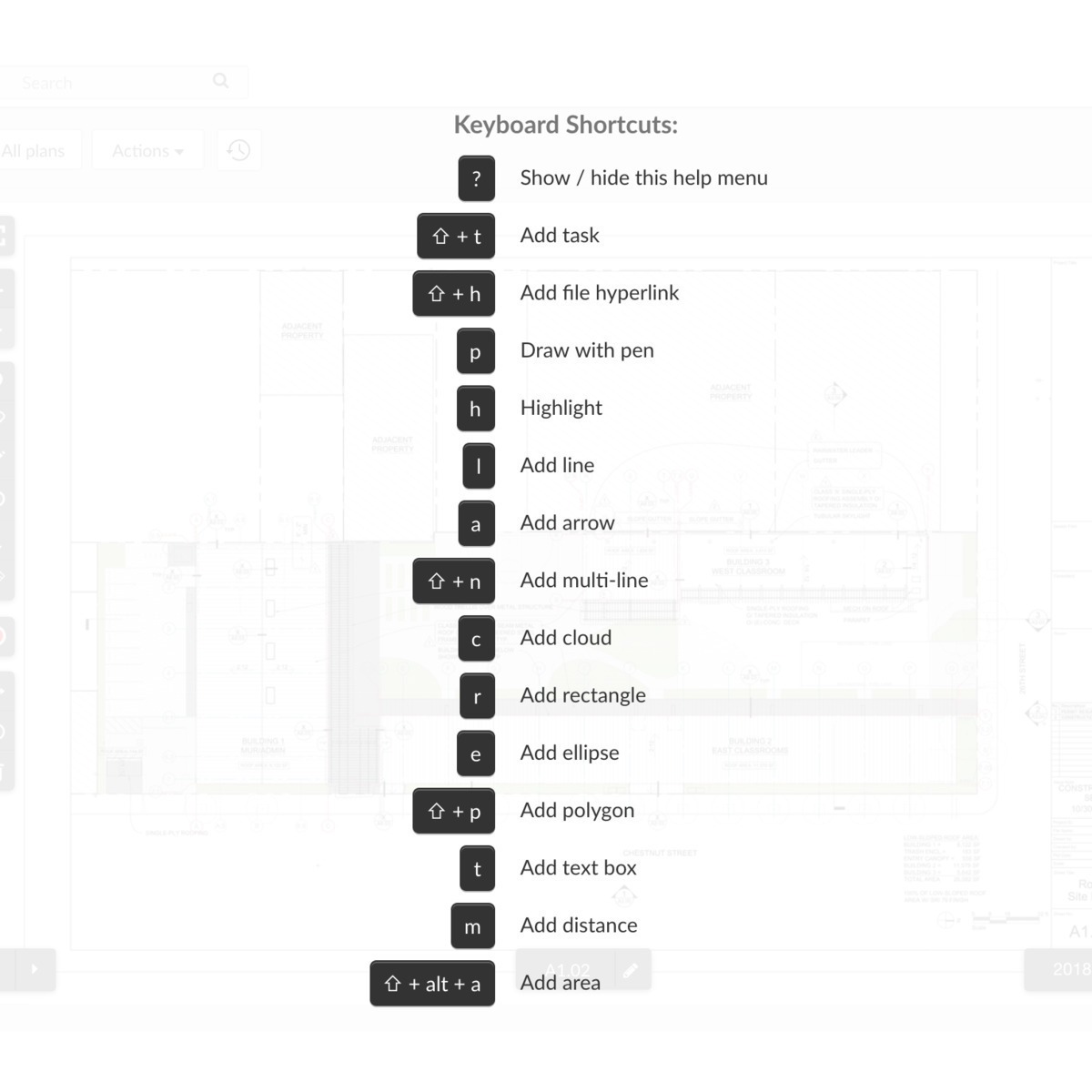 'SHIFT' key 
All shortcuts that include an upward arrow (
) indicate that you need to hold down the 'SHIFT' key while pressing the additional letter/function key.
For example, to use the add polygon shortcut, hold down 'SHIFT' and press the letter "p". Once you release both keys, you should see a "Click to add Polygon" function on your mouse.
More information