The benefit of downloading the Fieldwire app to your mobile device (cell phone or tablet) is that you will be able to:
Access all of your plans and tasks offline.
Receive notifications when your tasks are updated.
Important note
When you first set up your mobile device, ensure that you are connected to the internet (preferably wifi). This process involves downloading new project data and can drain cellular data.

Step 1: Download the app
You can download the Fieldwire app from the Google Play Store (Android) or the App Store (iOS). 

Step 2: Log in
If you have an existing account, you can log in when you open the app. Alternatively, you can create a new account if this is the first time you're logging in to Fieldwire
| | |
| --- | --- |
| | |
| Fieldwire app on iOS | Log in on iOS |
Step 3: Enable projects
"Enabled Projects" are projects which are accessible offline. For these projects, your project data (plans, files, tasks and photos) will be stored locally on your device. To reduce the data stored on your mobile device, we recommend specifically enabling projects which you'll be accessing on the device. 
To enable a project, simply press the disabled project and select "Enable".



Enabling a project on iOS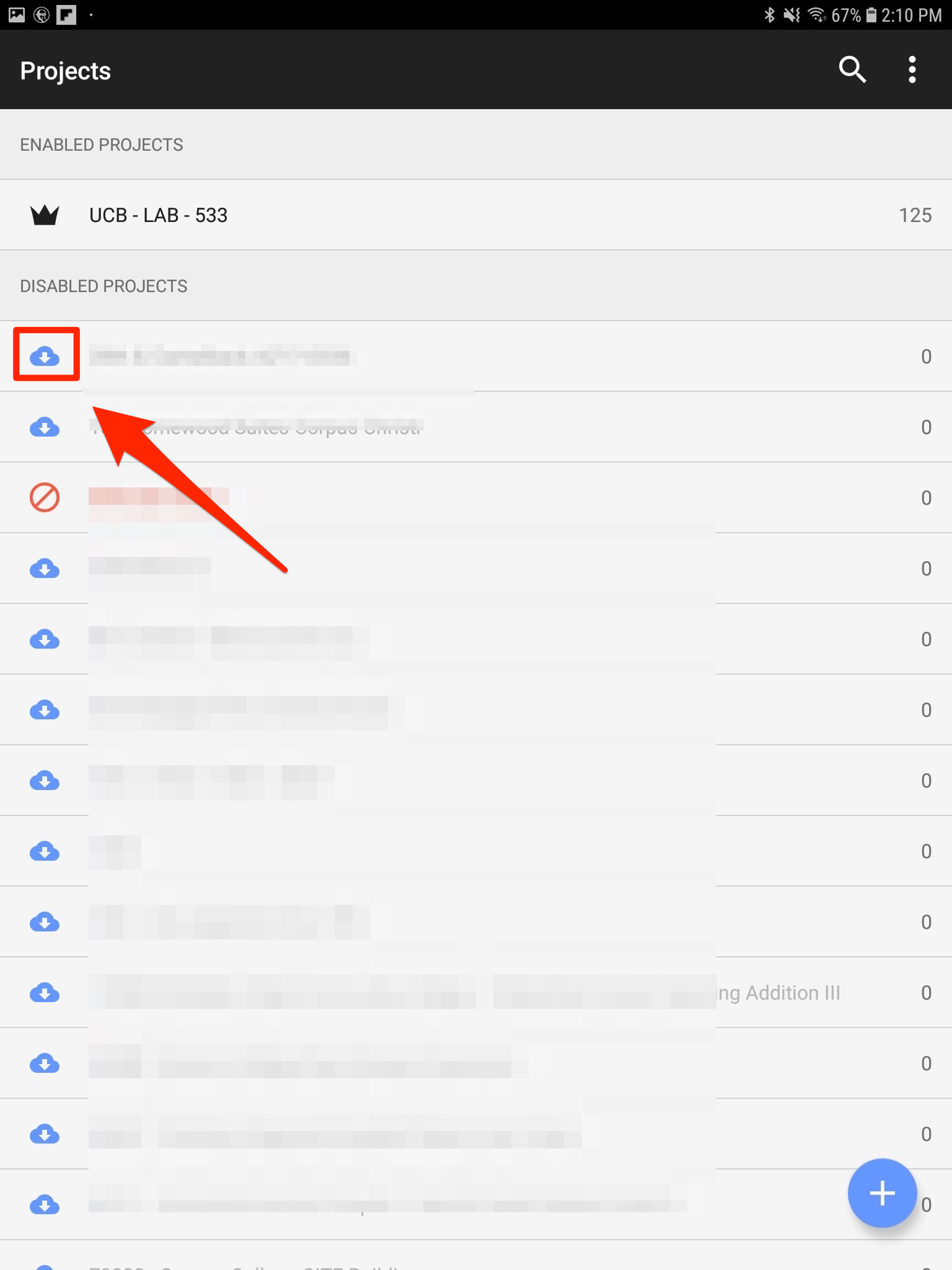 Enabling a project on Android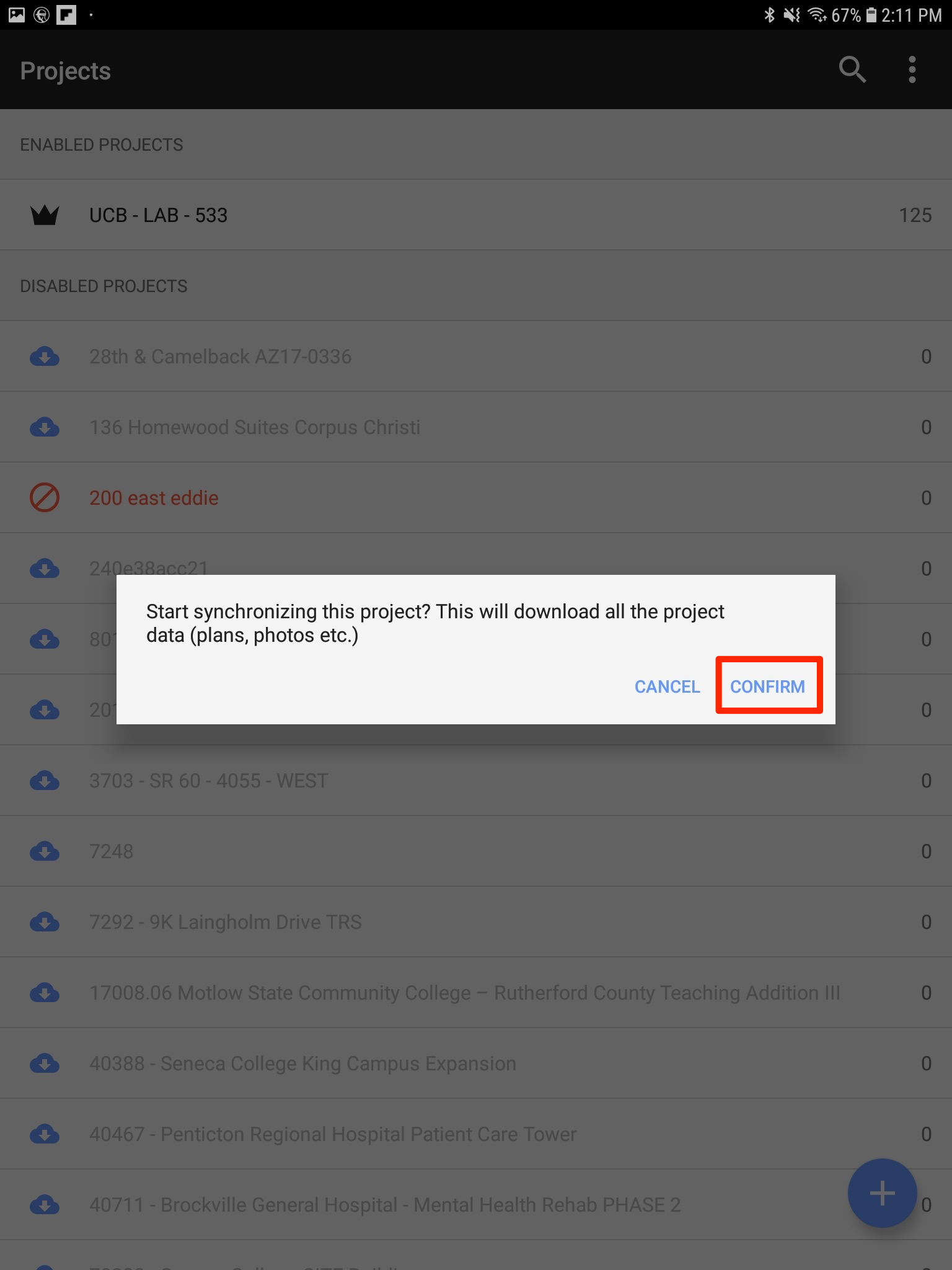 Enabling a project on Android
Step 4: Allow projects to download
Once you've enabled your project, allow the project data to download. If you have large projects, this may take some time. Both Android and iOS devices have loading indicators at the top of the app. 



Blue loading bar on iOS

Allow your app to completely sync, and you're ready to go!