Overview & background
Fieldwire has three different permission levels, as outlined in this article. If you have been added to a project as a "Follower", then you can do the following.
View plans and files


Within the "Plans" tab, you'll be able to view all of the project drawing sheets, including all of the versions. Notice that all superseded versions will show an "old version" watermark on both web and on mobile: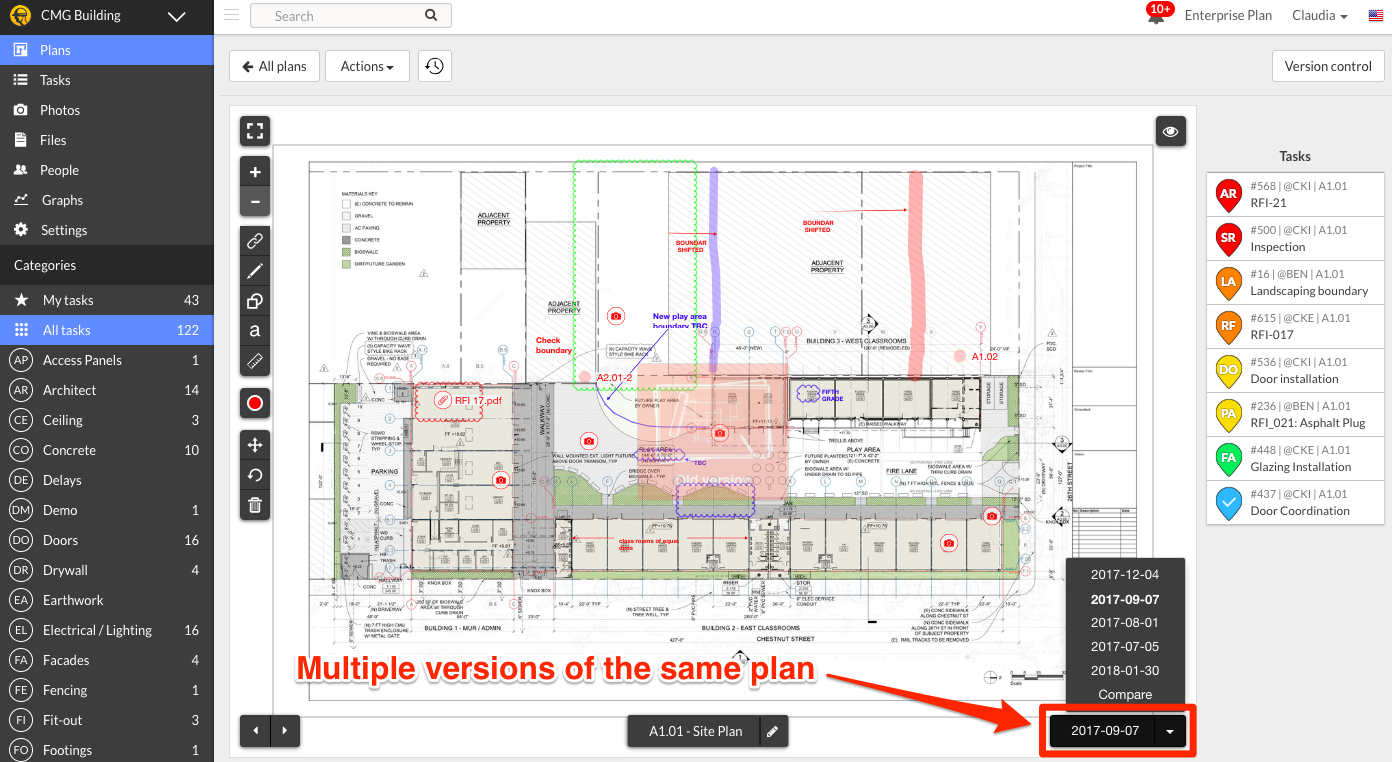 [Plans on web]
As a project follower, you will not be able to mark up the plans, however, you will be able to view the as-built markups made by project members and project admins.
Within the "Files" section of Fieldwire, you can view the project files which can include PDFs, images, spreadsheets, etc. You'll also be able to see where these files have been linked to: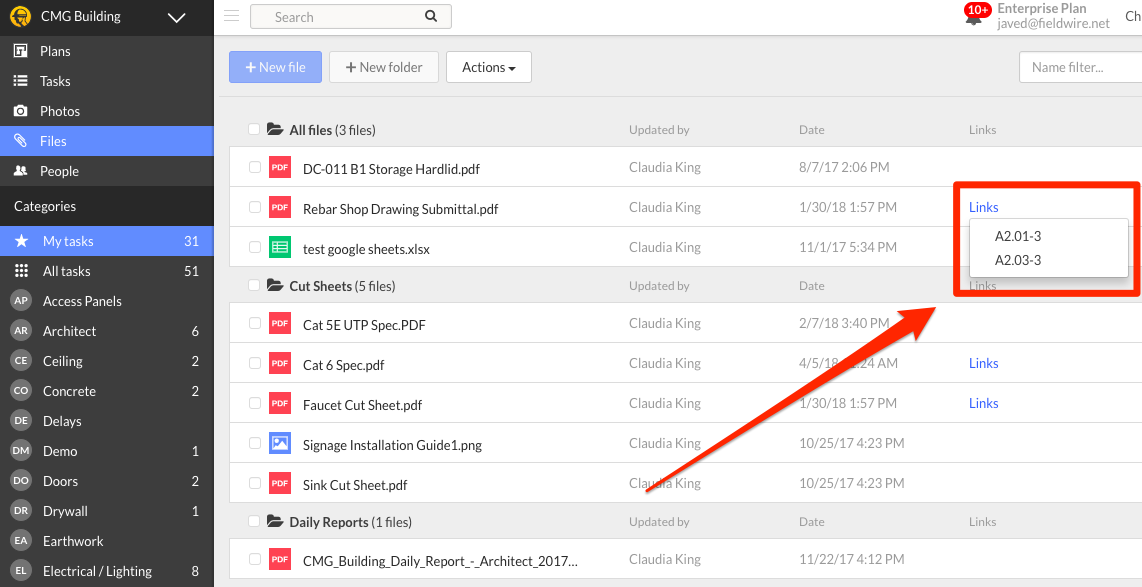 [File links on Web]


View tasks which have been assigned to you


Fieldwire "tasks" can capture a range of issues or items such as: QA/QC, safety issues, defects, punch items, inspections, general communication, etc. This article outlines tasks in more detail.
If a task has been assigned to you, they will appear within "My tasks". Here you can view all of your tasks and add photos, messages, checklists, crop plans, files, or any other information you need to document the work at hand.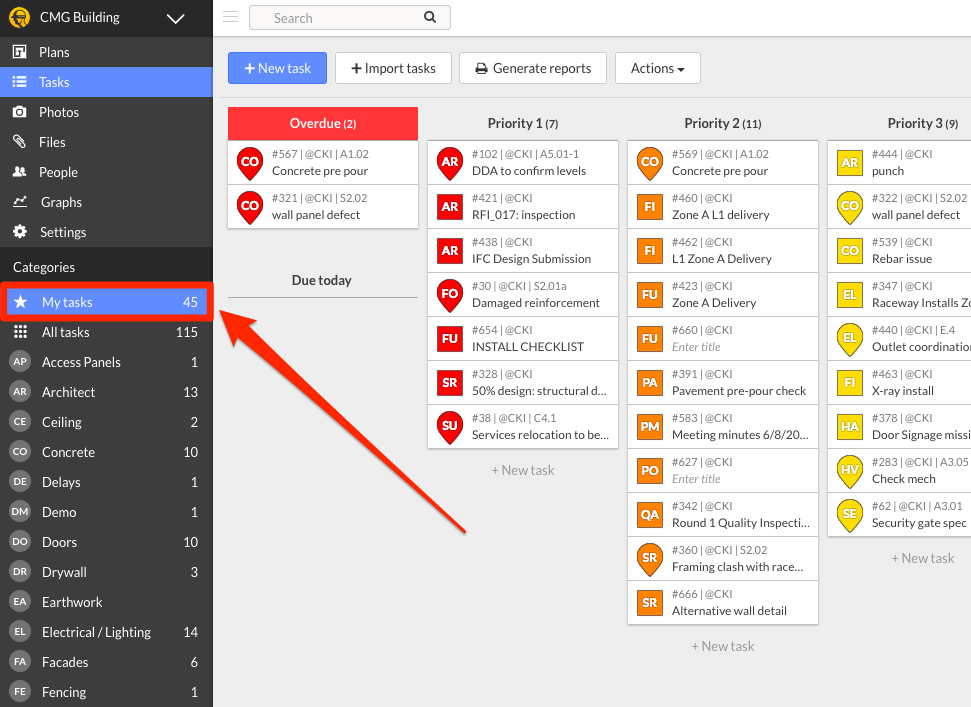 ["My tasks" on web]
Note: As a project follower, you can only see tasks that you've either created or tasks that have been assigned to you at some stage.

Note: A project follower cannot delete a task that they have created if they have added content (messages, photos, files) to the task. A follower can only delete a task if it has no information.
Create tasks and assign them to others


As a project follower, you can create tasks and assign them to other members of the team. The assignee will instantly receive a push notification to their device if they have the Fieldwire app downloaded. This short video describes creating tasks.


"Complete" tasks


When you are finished with a task, you can mark it as "Complete", then assign it to a project admin for Verification.

More Information


For more information on Fieldwire's capabilities, please refer to our Support page which contains FAQ articles, short tutorial videos and registration info for our regular webinars (free online demonstrations).