Overview & background
If you are in the process of transferring individual paying accounts to a central paying account, then you may need to manually transfer your project(s) to the centralized paying account.
You may also need to transfer your project from the Basic account to the paid account if you are the owner of a project on a Basic Plan and have been invited to a paid account.
Tip: Refer to the Account management & pricing main article for related topics.
When to transfer a project to your paying account
Your project says "Basic Plan" rather than"Pro", "Business" or "Premier" even though you have a paying account.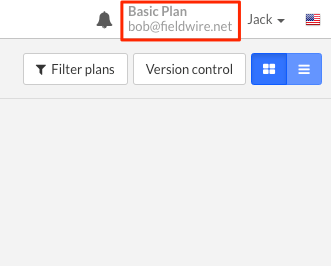 Note: When a project is transferred to an account, all users on the project are added to the main account. Ensure that the correct people are on the project before transferring project ownership.
How to transfer a project to your paying account
Step 1:
Check your permission levels
a) Account status: Belong to the account that will own the project as an Account User or Account Manager. If this is not the case, you can ask someone in the organization to add you as one.

You can view the 'Account' statuses from the 'People' tab on the Fieldwire main dashboard (see below).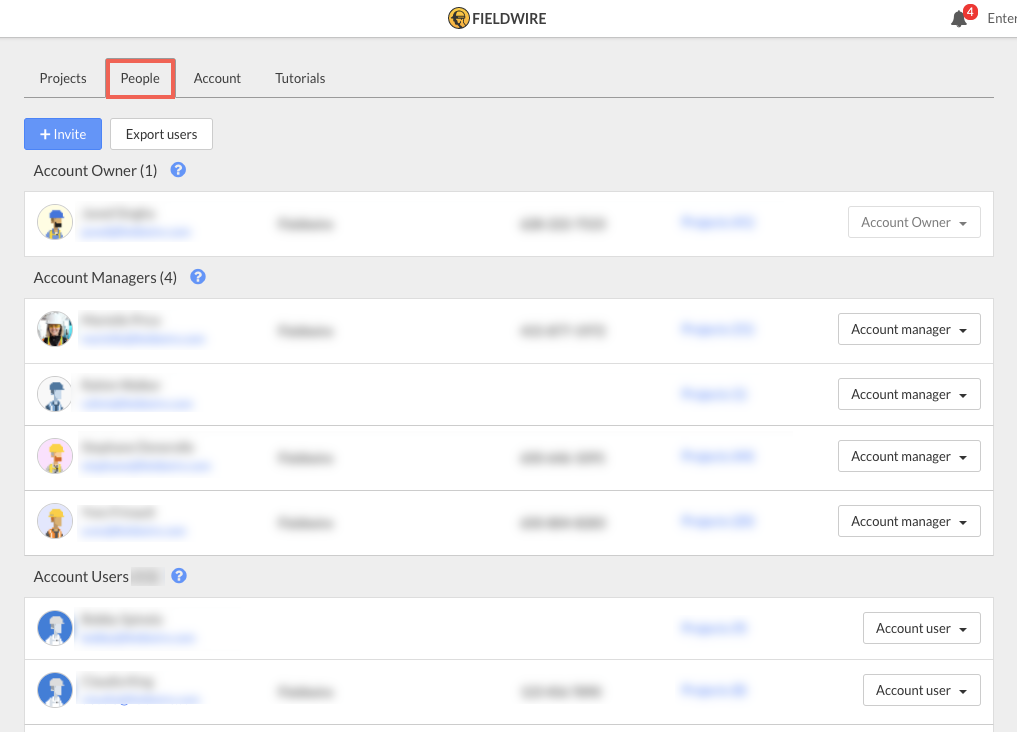 b) Project status: Make sure you're a Project Admin on the Project that will be transferred.
Note: You can view the Project permission statuses on the Project 'People' tab (see below)


Tip: Keep in mind that Account User, Account Manager or Account Owner are a different permission set than the Project Admin, Project Member or Project Follower.
Note: This article is on the Project People page so it is related to the Project Admin, Project Member or Project Follower permission levels.
Step 2:
Open the pertinent Project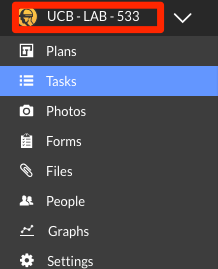 Step 3:
Click 'Transfer to my...' in the upper right corner of your screen

The project will then be covered by your paid Pro, Business, or Premier account and you will be the project owner. If you are an account user, then your account Owner/ Managers will receive an email to confirm the transfer.
Transfer Ownership from the Settings Tab

You are also able to transfer project ownership to another Admin on the Project from the 'Settings' tab in the project. Just select the pertinent Admin from the drop-down menu.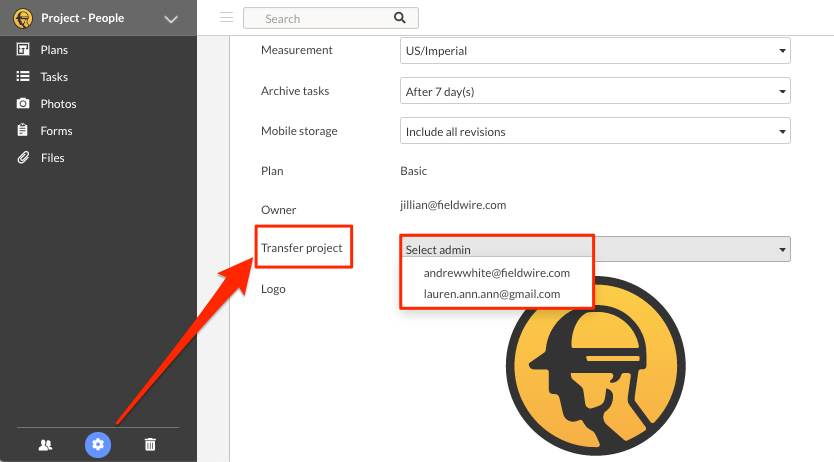 Transfer from Project Dashboard


You can also transfer project ownership to other users from the 'project settings' on the Project Dashboard. Hover your mouse over the Project Tile, and select the 'Gear' icon.

Then, select the new admin to own the project from the drop-down menu.
More information