Overview & background
In July 2018, Fieldwire released a "Forms" module in beta for all Business and Enterprise users. This is a new way of using Fieldwire, alongside the existing plans, tasks, and files.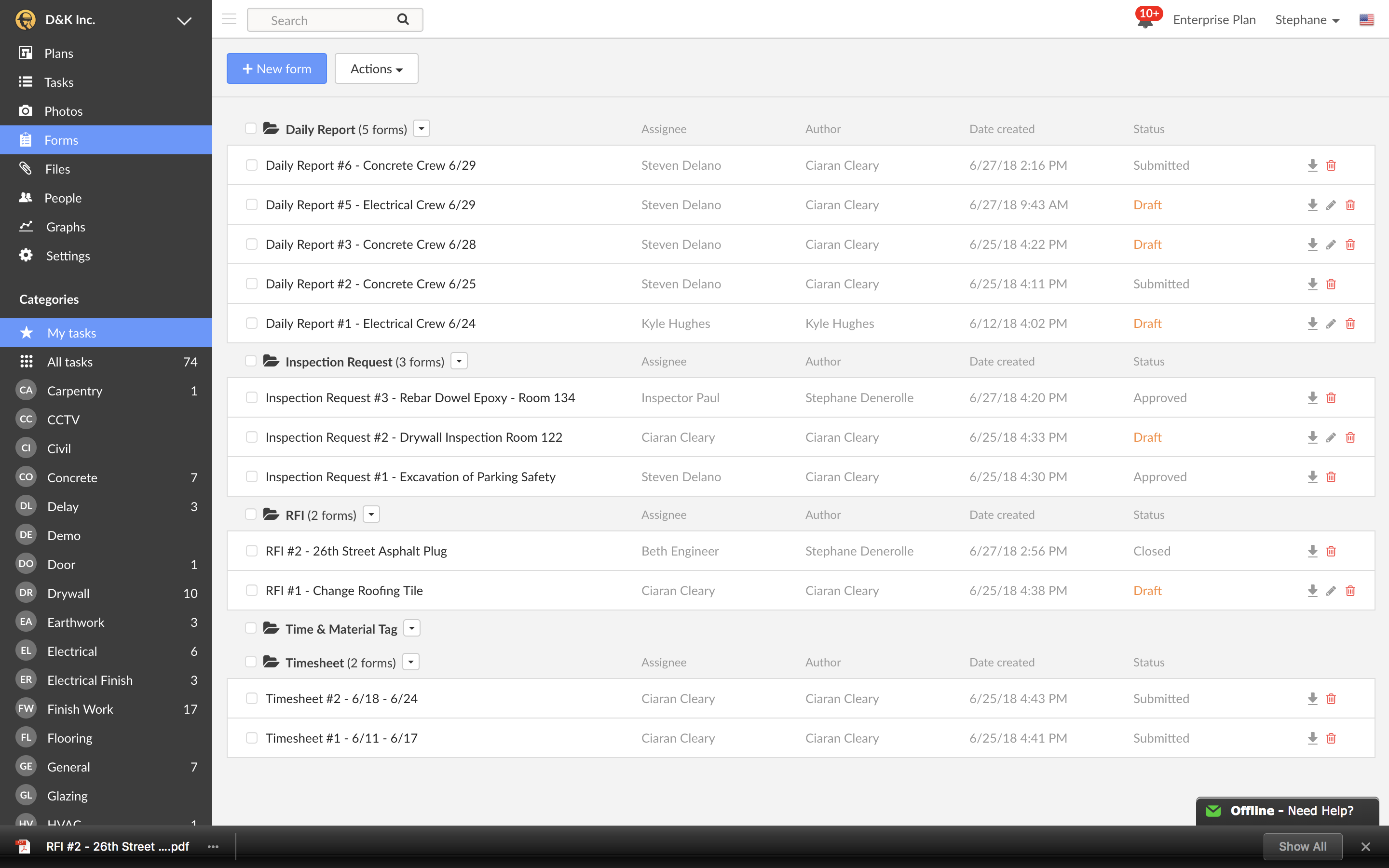 Tip: There is a 'batch export' option for Forms. When you navigate to the 'Forms' tab you can select multiple forms and select: Actions > Export and all the selected forms will be emailed to you.
Form types

Submitting forms
FAQs and Troubleshooting