Overview & background
Crop plans are a fantastic way to highlight a specific area of a plan within a task. 
Crop plan on iOS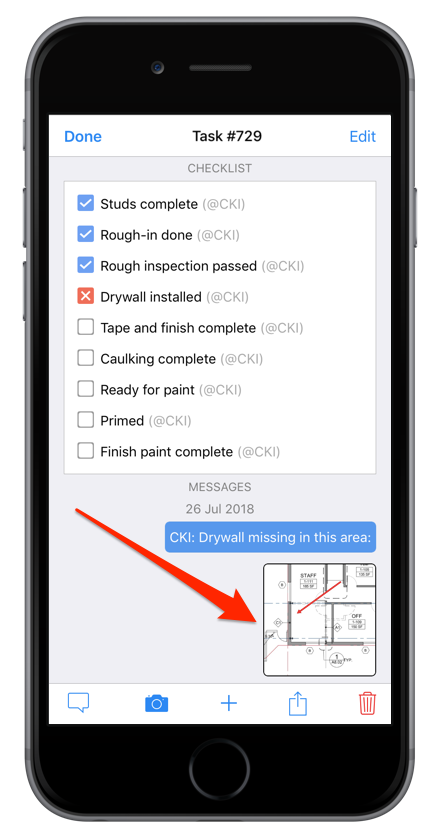 Adding a crop plan to a task
Once a task has been attached to plan (i.e. the task has a pin icon, rather than a square or a diamond), you can attach a task.
Note: You cannot attach a crop plan to a 'square task' 

 because all tasks in the shape of a square icon are not associated with plans.
1. Open the task and press the "+" symbol.

[Note: on Android and web, select the
paperclip symbol.] 

2. Select "Crop Plan"

[Note: This option will only appear if
the plan has been attached to plan.] 

 

 

3. Zoom in to choose the exact location on plan.

Then, select the Crop Plan and you'll have
various markup options. 



4. The marked-up Crop Plan will then be
inserted into your task.

The crop plan will also be added to your
Photos library on web and mobile.  
More information