Overview & background
Tasks are a Fieldwire tool that integrates your project data and metrics. You can use Tasks to track progress within Fieldwire as well as export relevant data.
Image of an open task on the web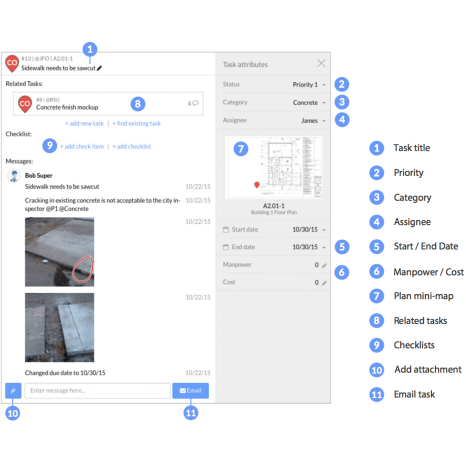 Tip: To view the article that defines each blue numbered Task attributes above, click here.
Defining tasks, categories & hashtags
Task tools & usage
Task communication
Task views
Categories & hashtags
Task video tutorials
Creating tasks video
Managing tasks
Advanced task features
More information
FAQs & Troubleshooting