Overview & background - Reports
Reports are available for our premium customers and are extremely useful for keeping clients up to date, for generating punchlists, for monitoring project progress and for recovering certain data from deleted tasks.
Forms are also available for our premium customers and include four report types.
Detailed PDF report
Video tutorial
Generating reports
Overview & background  - Forms 

In July 2018, Fieldwire released the "Forms" module in beta for all Business and Enterprise users. This is a new way to use Fieldwire, alongside the existing plans, tasks, and files.
 
Forms tab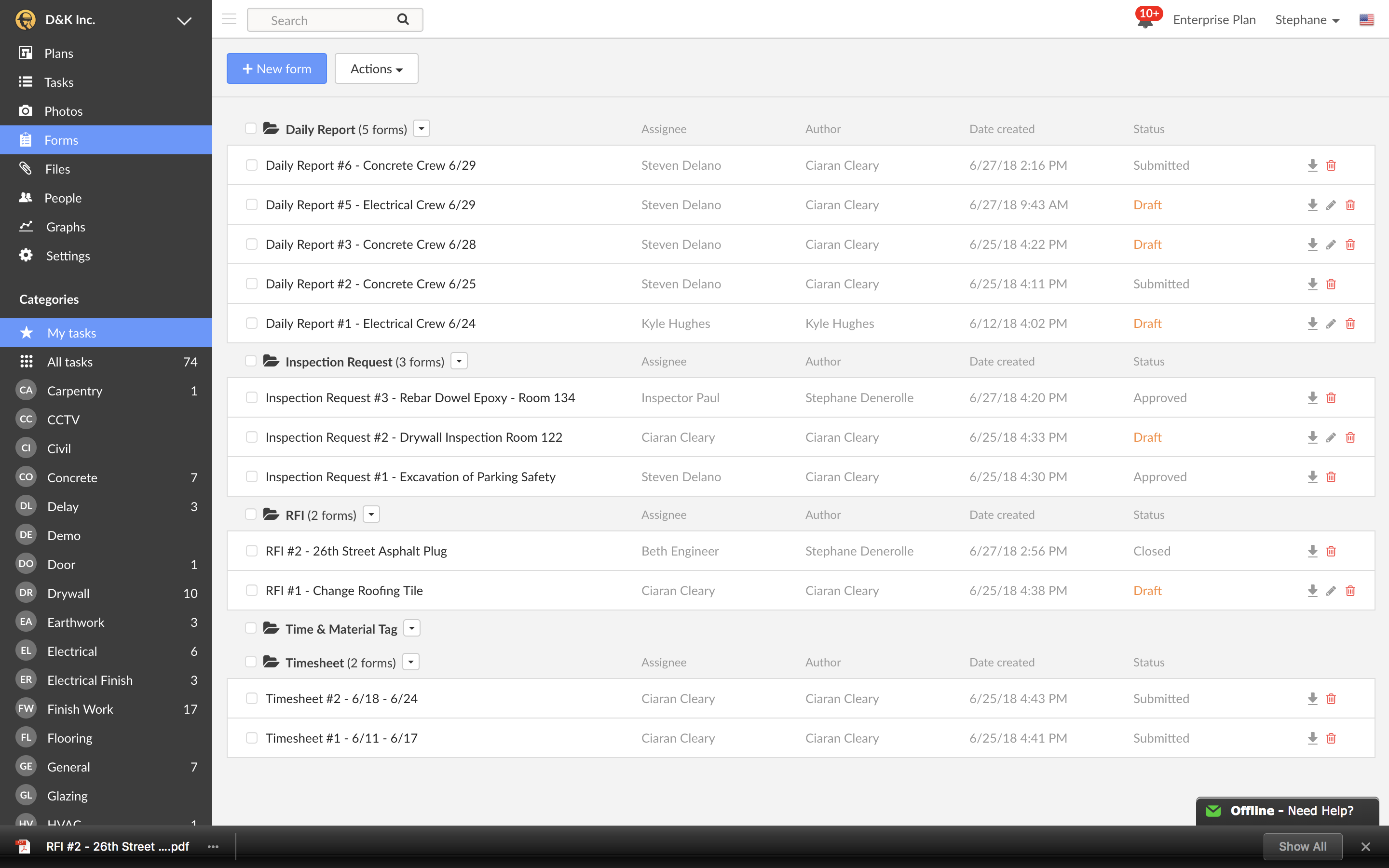 Tip: There is a 'batch export' option for Forms. When you navigate to the 'Forms' tab you can select multiple forms, then select: Actions > Export and all the selected forms are emailed to you.
Bulk selecting and then exporting forms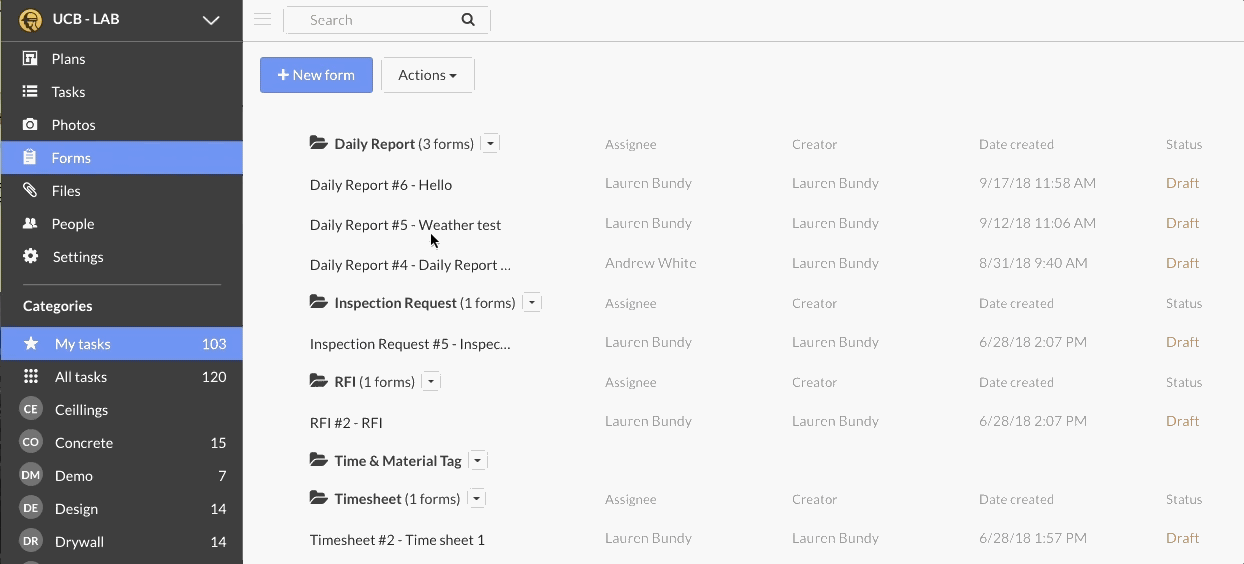 Form types
Submitting forms
Forms in action: Daily Reports

This Tutorial Video explains how to create Daily Reports, our most requested form!
More information

The "Introduction to Forms" webinar demonstrates each Form type offered in the Module.
FAQs & troubleshooting