Overview & background

The Trash tab serves as a tool to recover any Plans or Files that may have been deleted within the last 30 days. The Trash tab is available to Pro and Business Subscribers. Currently, you cannot recover any deleted tasks or Photos through the Trash tab.

Access the Trash Tab


Like the "Settings" tab, the Trash tab is only available to Project Admins. Once you select the tab, you can choose to restore all Plans and Files that have been deleted in the past 30 days. In addition, you can also view the type (either plan or file), who deleted it, and when it was deleted.




Restore Items


You can choose to restore one item at a time, by selecting the "Restore" option to the right of the date of deletion.


To restore multiple plans or files at once, select each checkbox (or the checkbox next to the date of deletion for all items under that date), then select "Actions" and "Restore".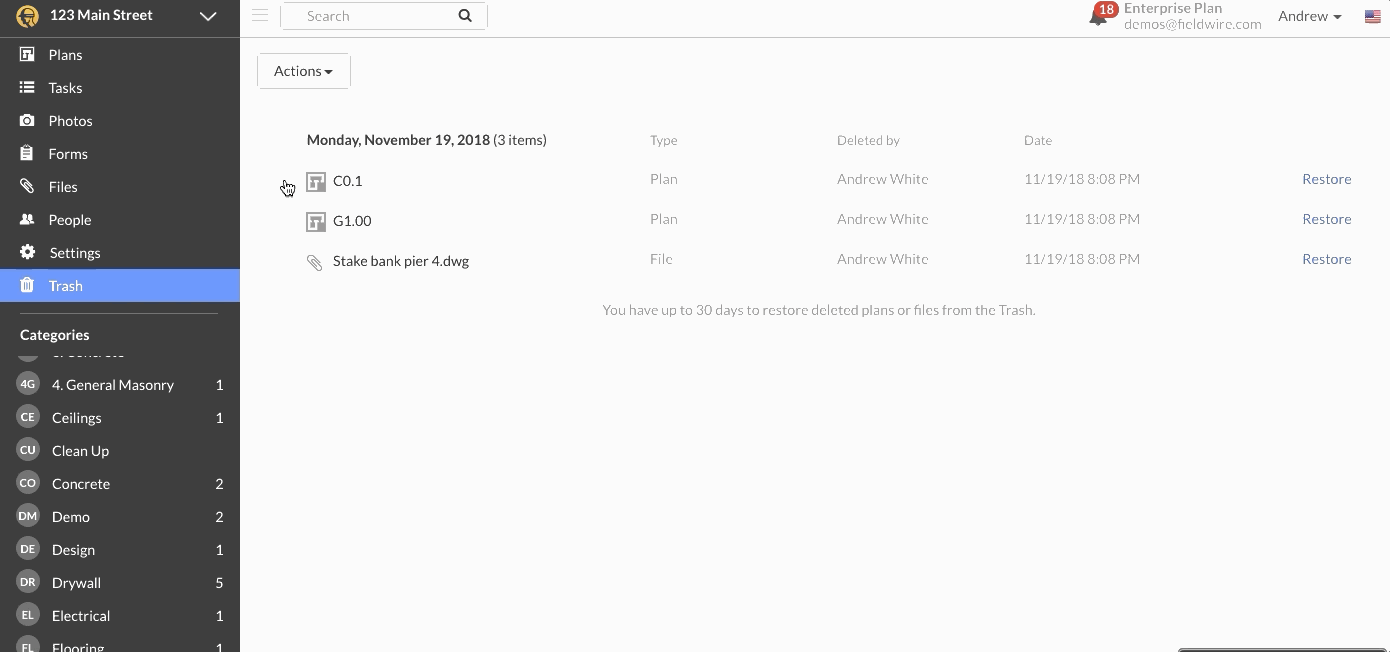 More Information


This article explains more about restoring other types of content in Fieldwire.