Overview & background

The Trash tab is a tool in every Project for our customers on any premium subscription that allows you to recover any Plans or Files that have been deleted in the last 30 days. It's available on the web version of Fieldwire (but not our mobile apps) and is accessible only to account and project admins.
Important: Deleted Forms, 3D models, Photos, and Tasks are NOT stored in the Trash tab. They are deleted permanently and cannot be restored, though we do have a workaround that allows you to recreate deleted tasks.
Please email support@fieldwire.com if you'd like to upvote adding forms, photos, tasks, 3D models, or any other Fieldwire entity to the trash tab so that they can be restored. Every upvote we get from customers helps determine which feature(s) we'll develop next!

How to access the Trash tab
Like the "Settings" gear, the Trash tab icon is only visible/clickable in the left menu for Project Admins. In it, you'll see the type of deleted entity (either plan or file), who deleted it, and when it was deleted all listed, along with the option to 'Restore' any of them individually:


How to restore items
You can choose to restore one item at a time, by selecting the "Restore" option to the right of the date of deletion:


To restore multiple plans or files at once, select each checkbox (or the checkbox next to the date of deletion for all items under that date), then select 'Actions' and 'Restore':

How to re-attach tasks that were pinned to a deleted plan(s)
Tasks pinned to plans are NOT deleted when you delete the plan they're attached to - you can find these tasks in the 'Tasks' tab. The task shape will change from a pin to a square icon, to indicate the tasks are no longer associated with a plan:

You can utilize the filter function to find tasks that were left behind from the deleted plan:
1. Go to the Task tab and select 'Filter task':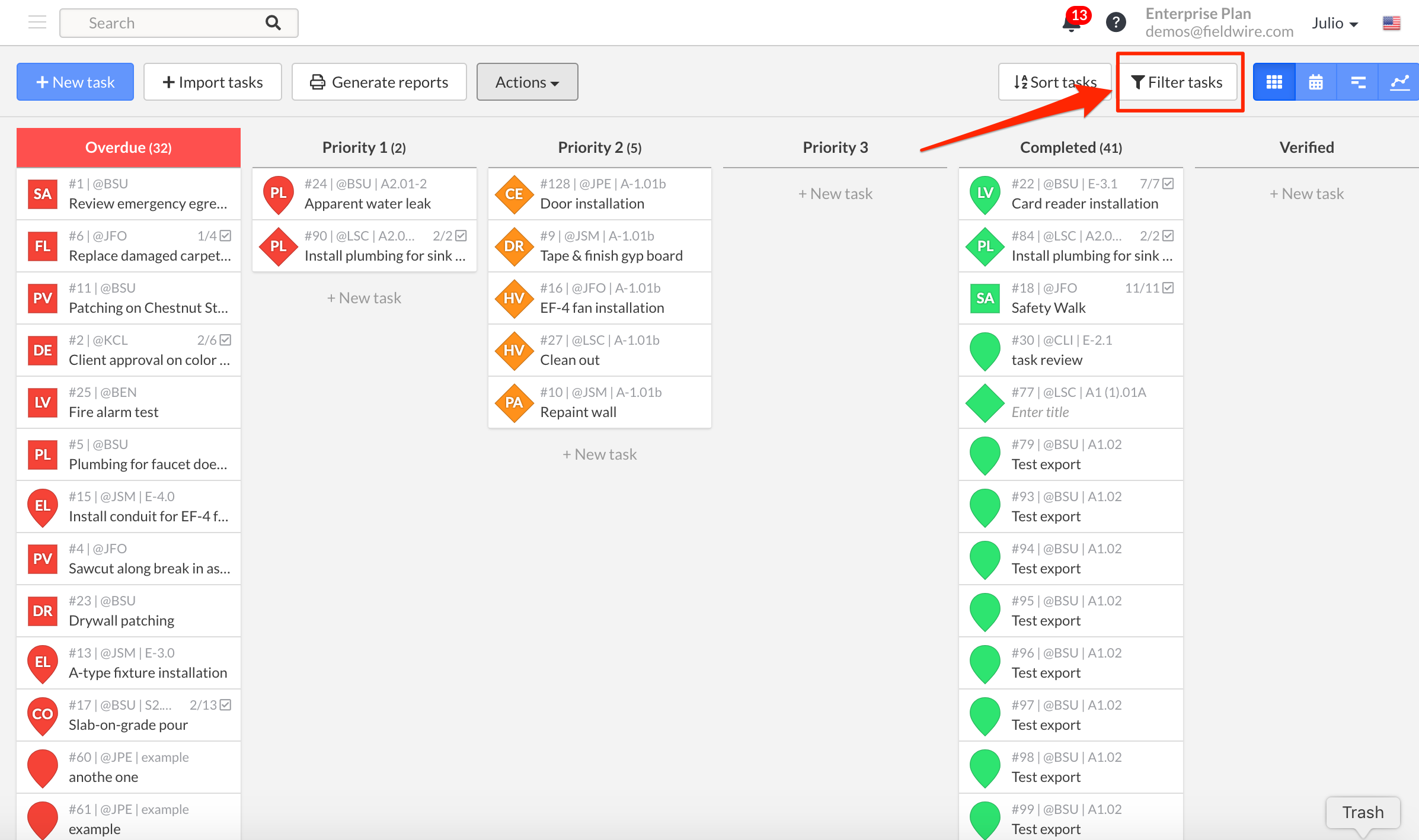 2. Click on the plans section and choose 'No plan':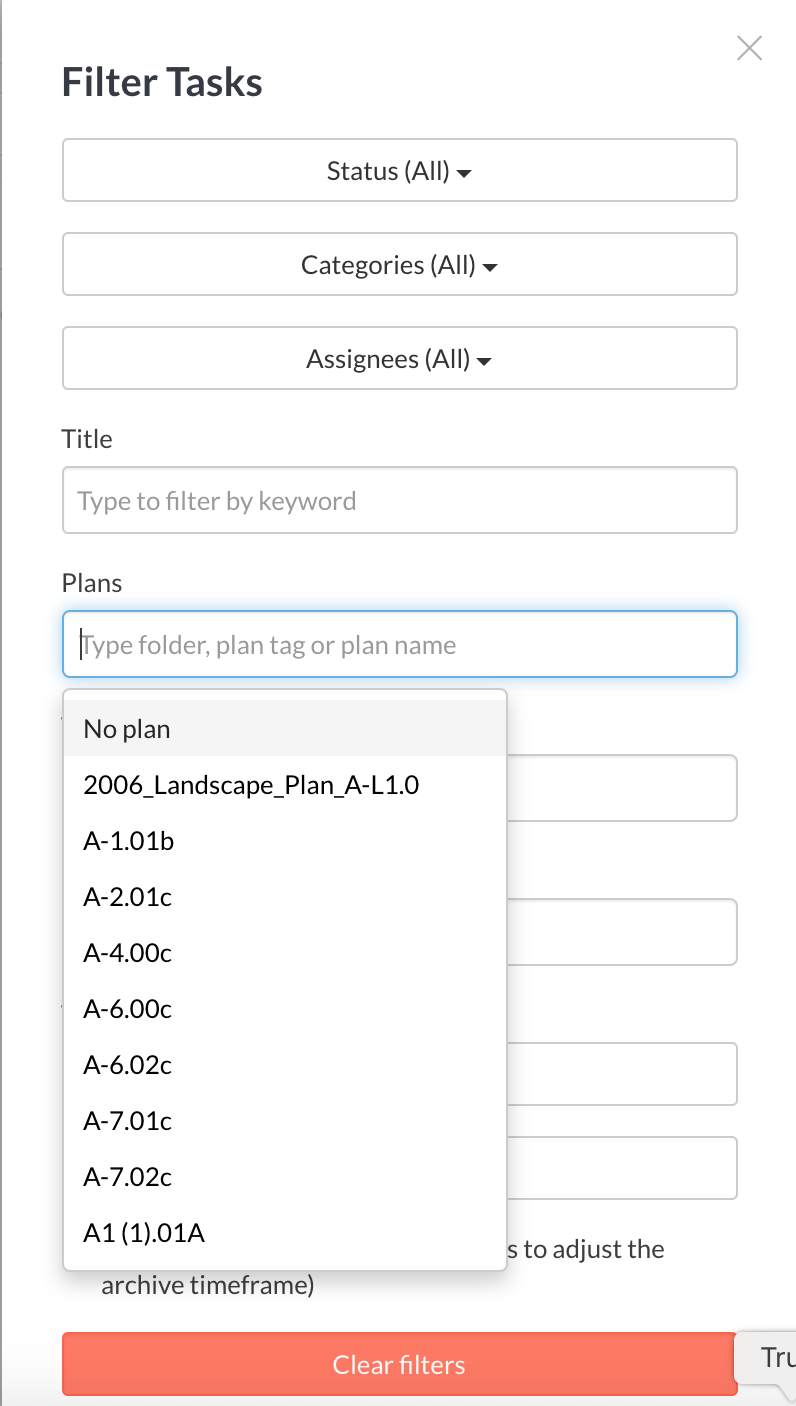 3. You can also add additional filters for Status, Category, Assignee, keyword, etc. to further isolate the the particular group of tasks you're looking for: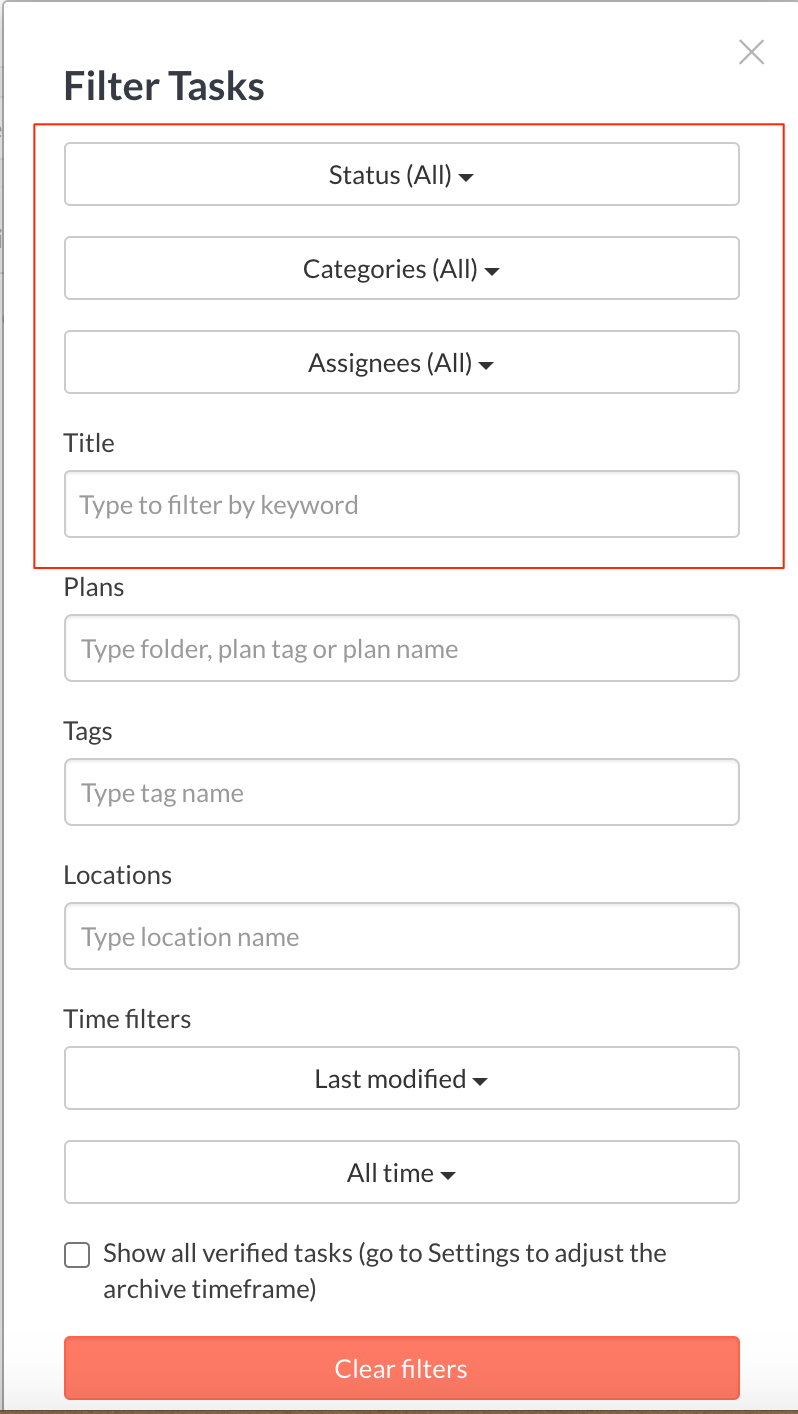 4. Once you find your tasks, use the checkboxes to select all of them, click on 'Actions' and then 'Batch edit':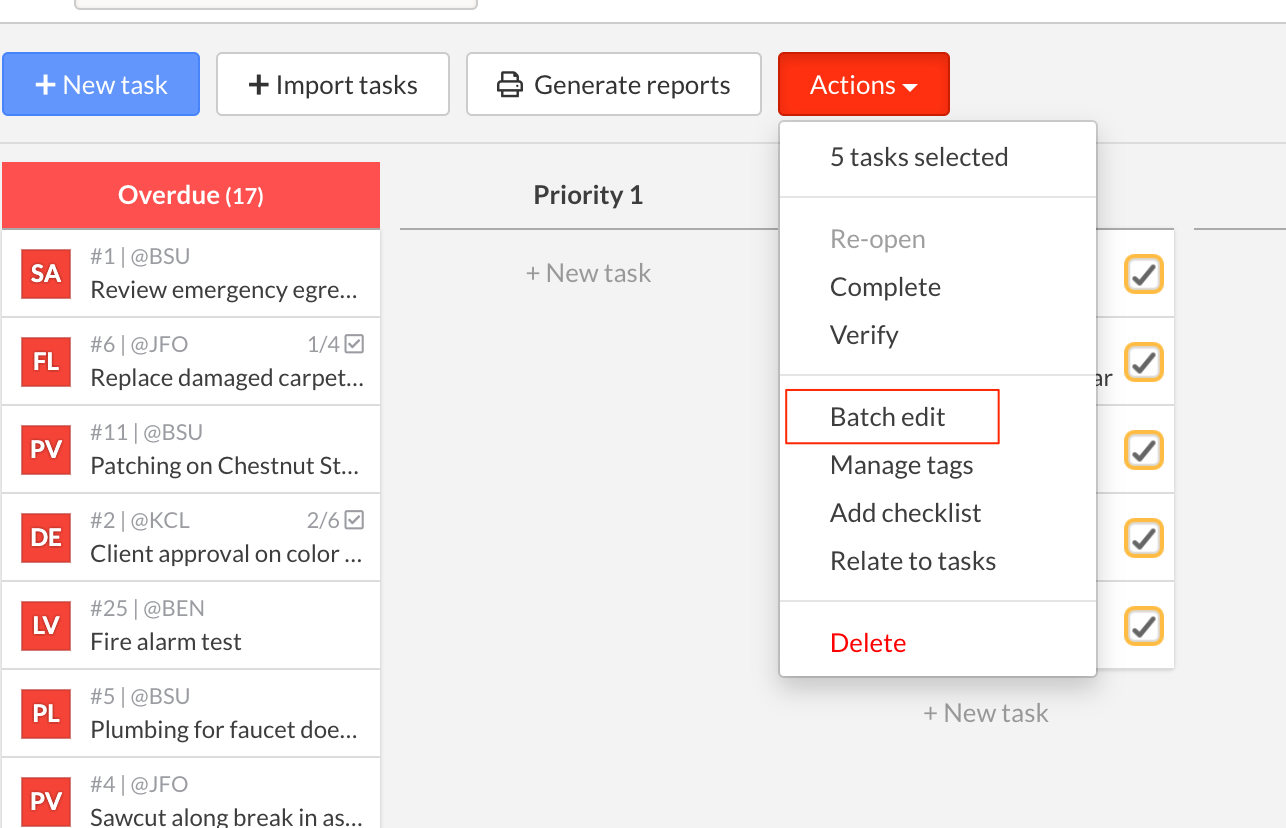 5. From the batch edit screen you will be able to add the tasks to the restored plan: