Overview & background


Scheduling and planning is critical to ensure that your construction project is completed on time and within budget.
Fieldwire's construction scheduling software focuses on the day-to-day execution of the project plan, bringing both speed and structure to the entire team. Easily organize, assign, and distribute work by importing tasks and using the calendar and Gantt view.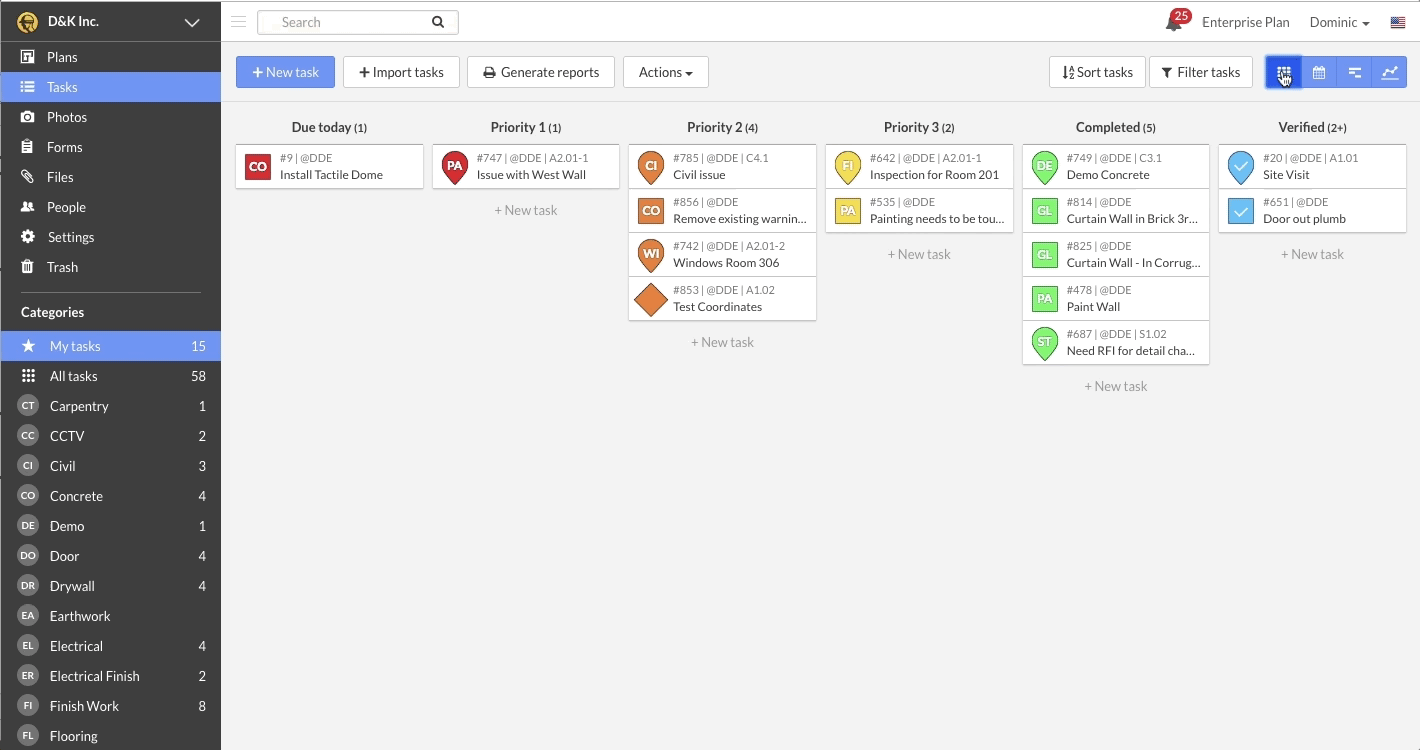 Change view from Kanban to Calendar (Monthly/Weekly) and Gantt
Create tasks for each schedule activity with the task importer


Add tasks one by one or easily schedule out activities on your project by creating multiple tasks at once with Fieldwire's task importer.
Click on '+Import tasks' in the top left while on the Task tab.
Copy & paste each line item from your 3 week look ahead into the task importer.
Add priorities, categories, due dates, and an assignee to ensure that each activity will be tracked and completed on time.




Use the Calendar & Gantt view to visualize and change your schedule


The calendar and gantt views are a great, interactive way to see the overall progress of your project. After you've imported your schedule as tasks, you can view, sort, and update them in the different views.
Let's say you want to check on your framing activities, so you can start coordinating with your MEP trades on when they will begin their rough-ins.
Filter tasks by the task attributes (i.e. 'Framing' in Building 1) to get a focused overview on your framing schedule.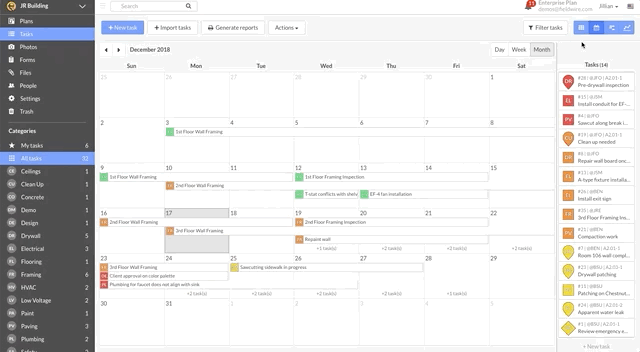 Filtering tasks on the Calendar view
In those weekly schedule meetings, quickly and easily change the start and end dates of tasks and the updates sync to everyone on the project.
Move tasks around and extend dates if there has been any changes to the framing schedule by hovering over the task and dragging to the desired dates.
Drag & drop any tasks that still need to be scheduled from the right side to quickly add start and end dates.
Batch edit multiple tasks at once by selecting the tasks and clicking 'Actions' and then 'Batch edit'.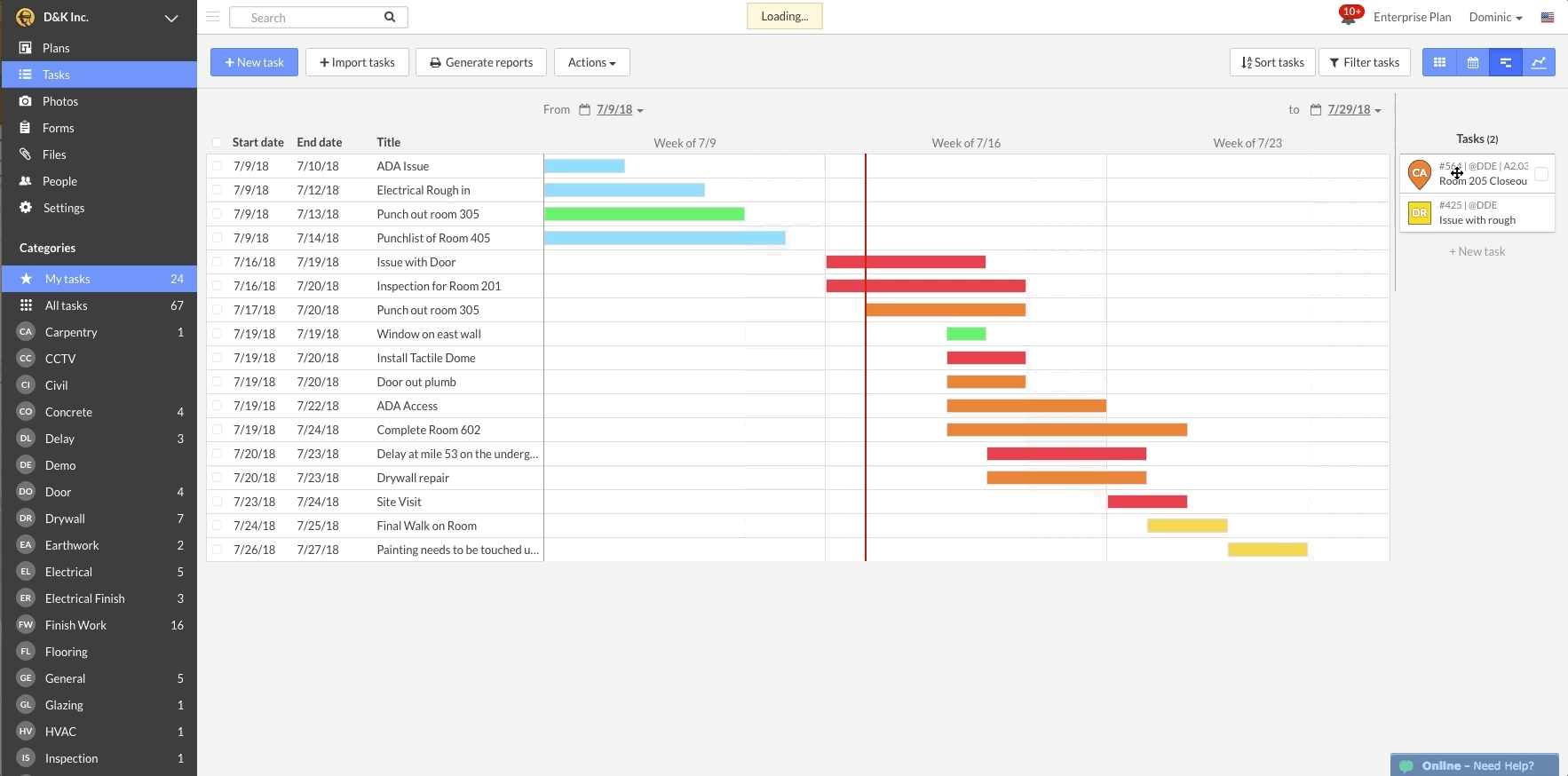 Interactive scheduling on the Gantt view


With start and end dates tied to the task, the team in the field can look at their tasks on a phone or tablet and know when they need to start and complete work.
Tasks tab on mobile device sorted by start date
Now that you've read about Scheduling, you might be interested in:
- 3 Ways Fieldwire Supports Last Planner System
- How to use Fieldwire for Change Order Management
- How to use Fieldwire for your Punch List process