Overview & Background


Publishing a form is a vital step to make sure that the form becomes available to all users on your project. When a form isn't published, you can make edits, but no users can access it. 


How do I make edits to a Form? 


If you ever want to make edits to an existing form template you would need to unpublish a form.
The option to unpublish a form comes from the Form editor page. There are two ways to access the form editor page.
| | |
| --- | --- |
| Select the dropdown menu next to the form, then select 'Manage Template'.  | |
| Select the Form from the 'Manage Templates' drop-down menu in the top-right corner.  | |
How to Publish a Form

On the Form Editor Page, select the 'Publish' option in the top right to make the form visible and editable to the individuals on your project.


Unpublish a Form

To unpublish the form, select the 'Unpublish' option in the top-right corner. Now, you are able to make edits to the form. Be sure to select 'Publish' so other users will be able to edit the form.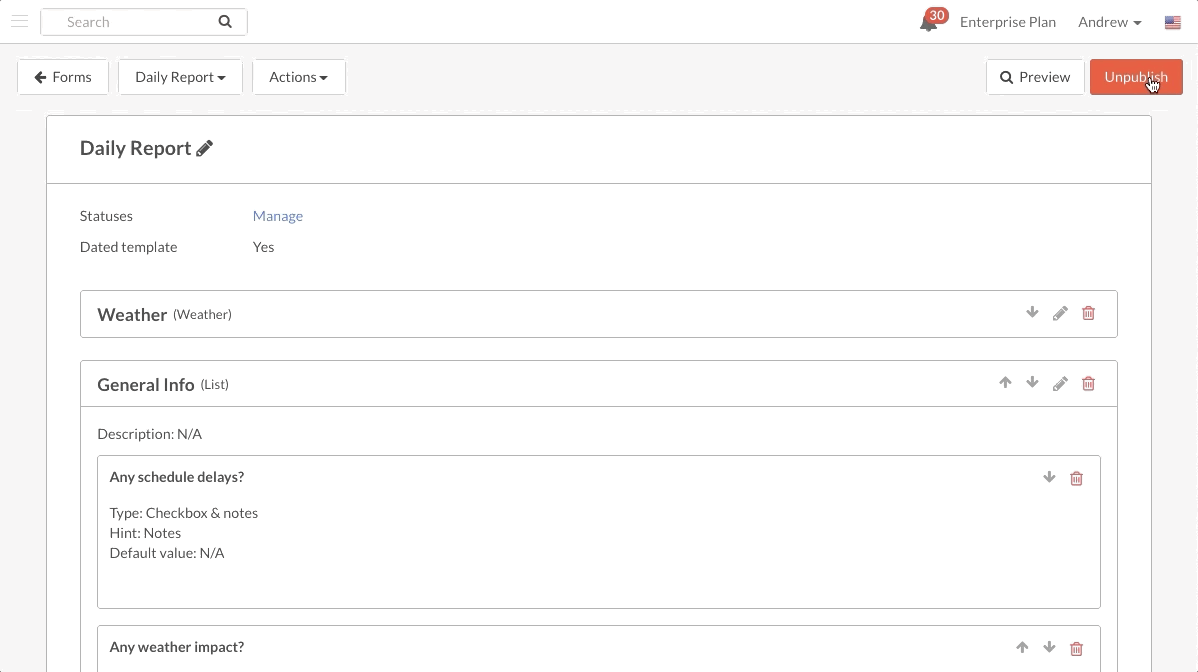 More Information

These Articles give more information on custom forms.