Overview & background


File Access control is a way for Project Admins to designate which folders users will have access to-- this is based on Project permissions. If a user doesn't have access to a particular files folder, the folder and the files it contains are hidden from various views (files tab, file hyperlinks, within a task). This can be used to hide sensitive contractual information from external stakeholders for instance. This is a feature available to users subscribed to the Business Plan.

How to control File access
On the Files tab, Project Admins can select the drop-down menu to the right of the pertinent folder, then select "Edit Folder Access". This will bring up a pop-up menu where the project Admin can select the folder access level.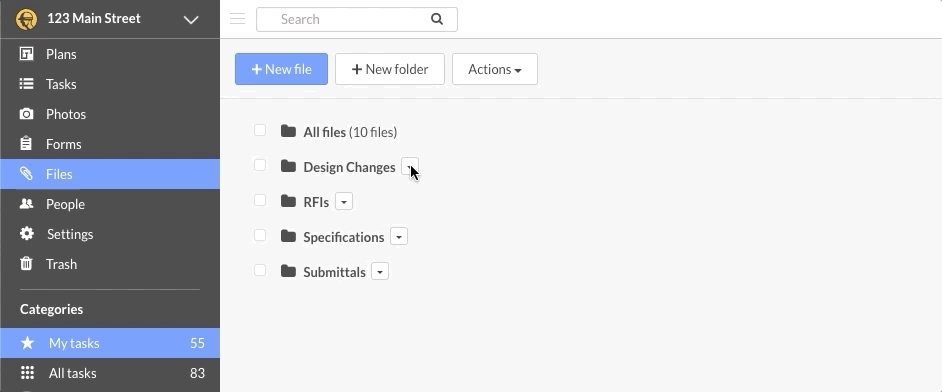 By default, folders will be accessible to 'All users'. Project Admins can select the relevant access level for the folder by selecting it from the drop-down menu.

Once a Project Admin selects the pertinent access level for the folder, the folder icon will change. to indicate that the Folder is restricted. Any users lacking the appropriate permissions won't be able to view the folder and the files within it.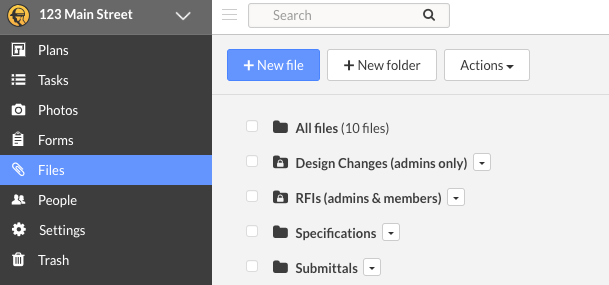 Those individuals will also be unable to access restricted files if those are referenced on plans (file hyperlinks) or forms.


More Information
These articles give more information about how to control permissions in Fieldwire.