Overview & Background
Users can select any objects included in the 3D models that are uploaded to Fieldwire's BIM Viewer. Users can hide, isolate or view the properties of any model object. Being able to access model properties such as material, height, type, etc. provides your team with actionable, location-specific insights into the model and project.
Note: To view larger 3D models, we recommend having at least 4GB of RAM on your device.
If you are trying to view a larger model on a device with less than 4GB of RAM, Fieldwire may crash.
To remedy this, try the following:
Clear any background apps to free up memory.

Split a model into smaller models to view on mobile.

Upgrade your device with more memory/RAM.


Select an Object

To select an Object, tap on it. The selected object will turn yellow.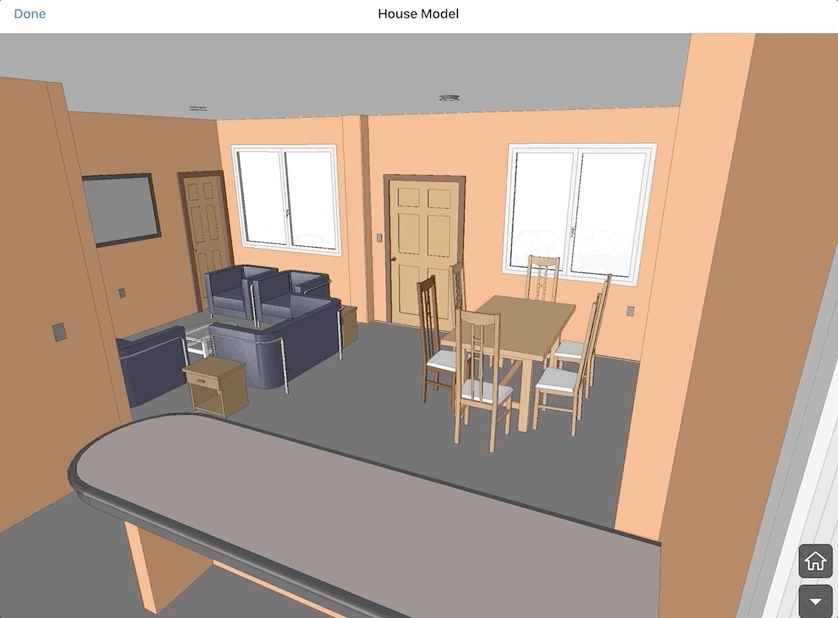 View Properties

After you select an object, you'll see a menu with four actionable items.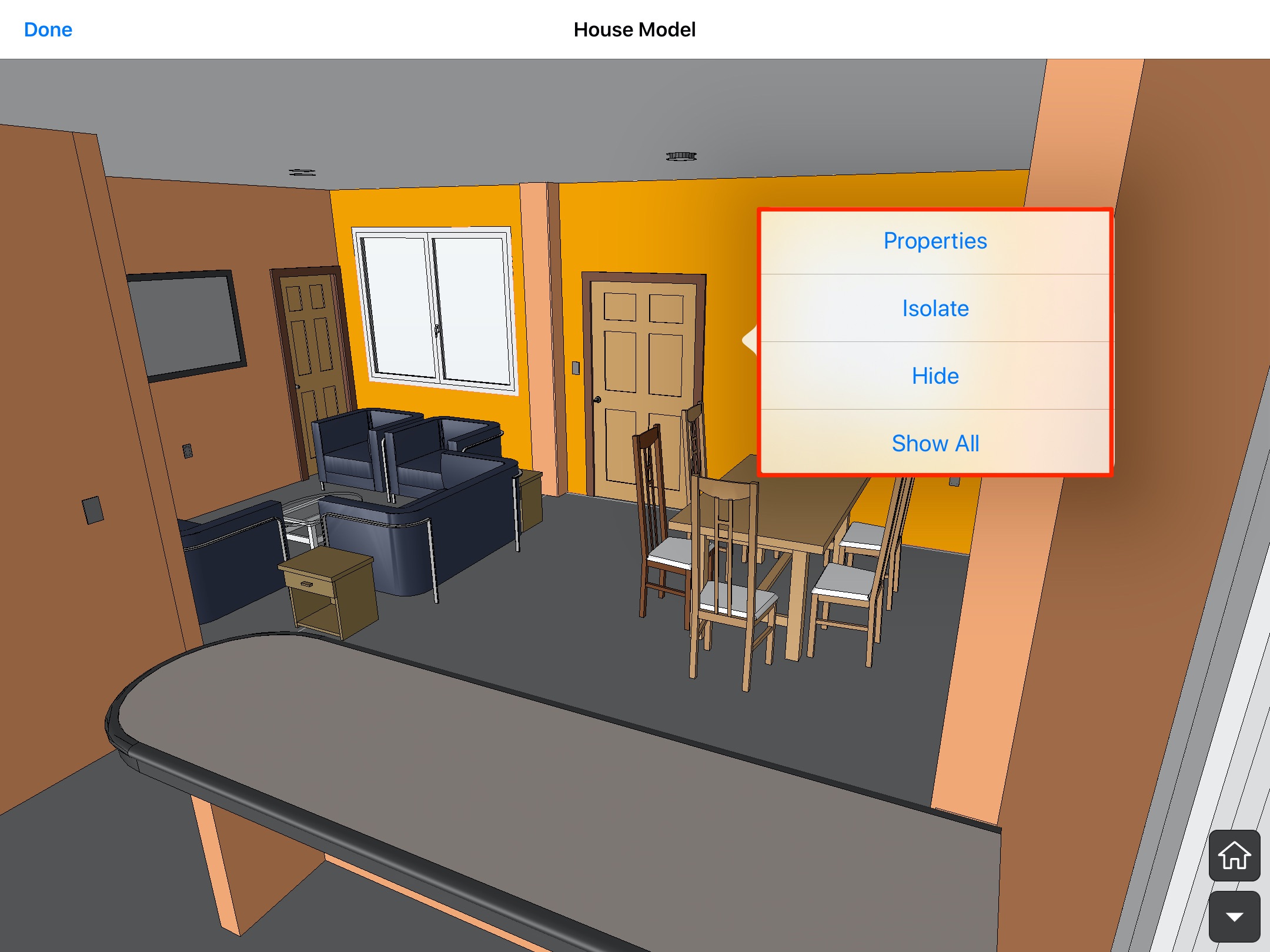 Tip: To deselect an object, tap anywhere outside of the menu. The object will stay selected/highlighted. Once the menu is closed, tap the object again or outside the model to deselect.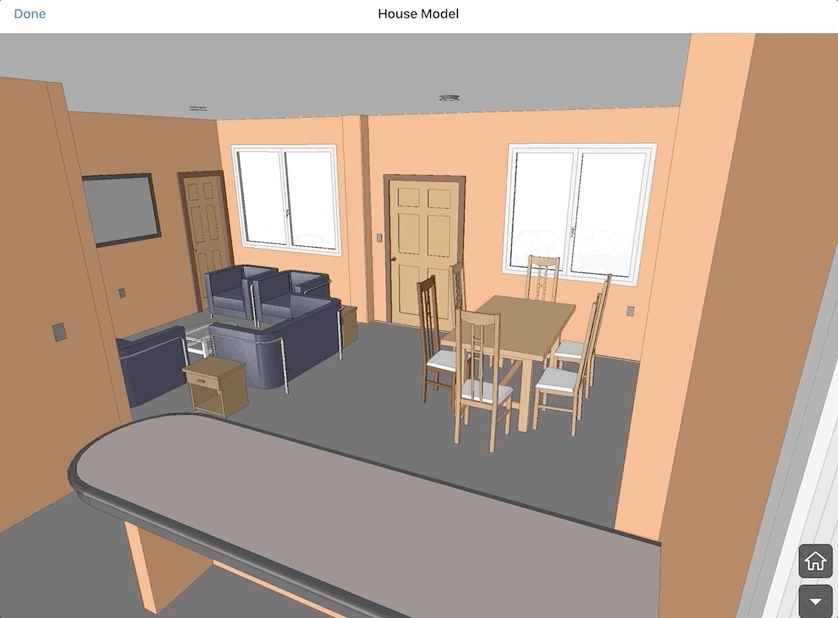 Properties
This option provides additional metadata about the selected object. Fieldwire will display every property included in the model for that object. This ultimately depends on the type of object and the platform in which the model was created.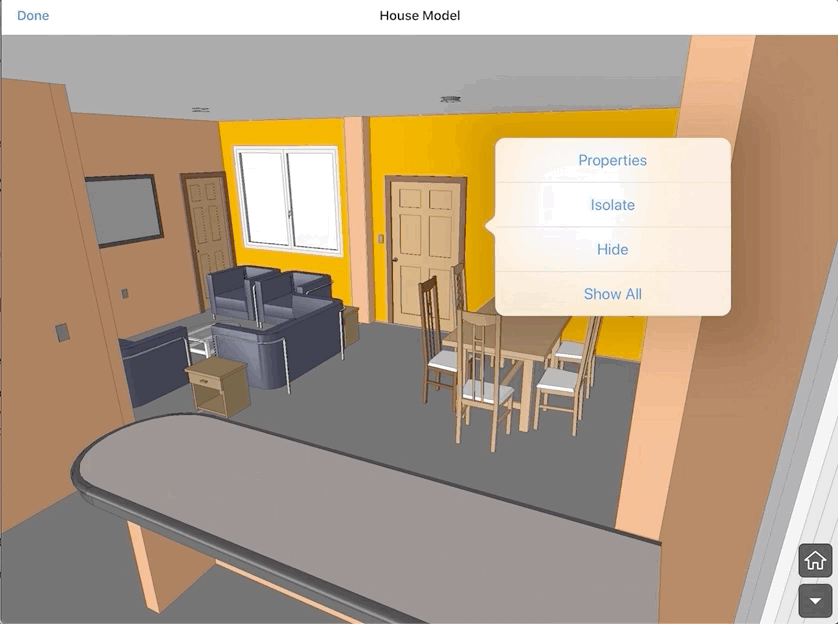 Isolate
Selecting 'Isolate' will hide all other objects within the Model.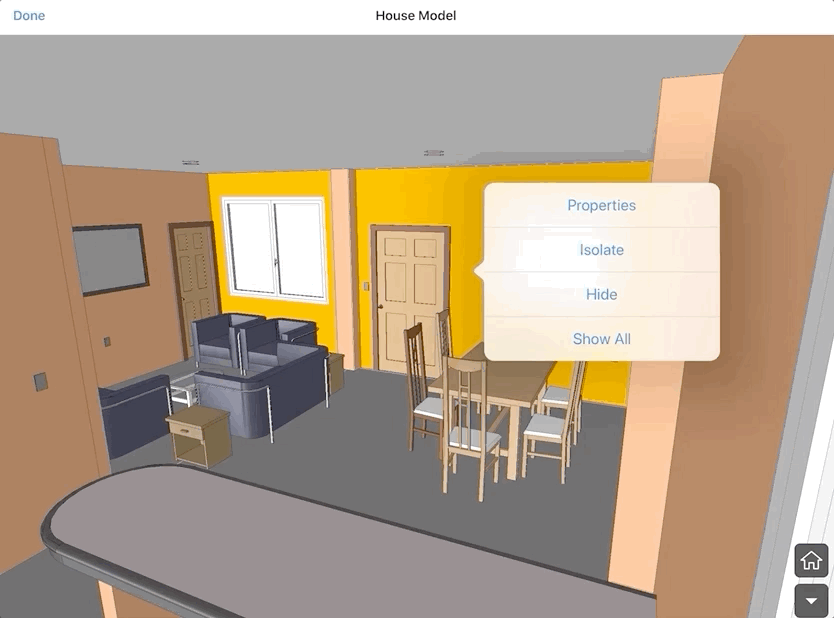 Hide
Selecting 'Hide' will hide the selected object.
Show all
Selecting 'Show all' will display all objects that were hidden in the model.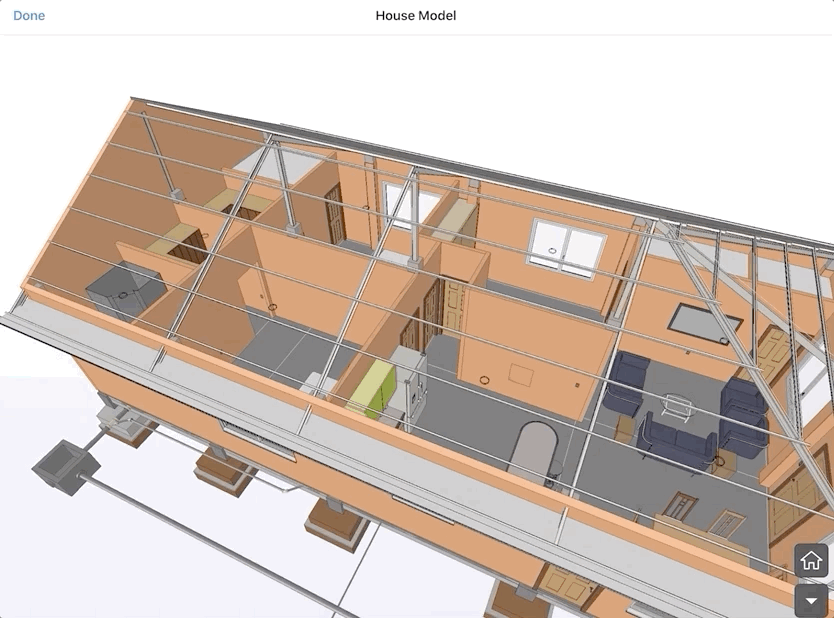 More Information
The selected Articles provide more information about 3D models and Fieldwire's BIM Viewer.