Overview & background
Whenever you upload a new version of a plan to Fieldwire, we maintain a copy of all previous versions as well, stamped with the date you uploaded them. By default, the most up to date version of the plan will be downloaded when you export a plan (Actions > Export as PDF when you're viewing a plan).
But what if you want to download a previous plan? You can access your comprehensive version history by clicking the 'Version control' button in the upper-right corner of the page whenever you're viewing a plan with multiple versions, and you can reorder the version in that list to export whichever version you like.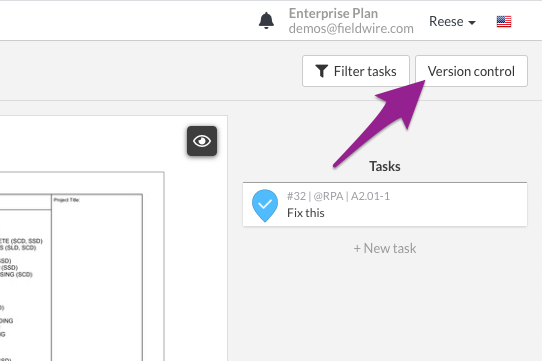 If you're looking for a basic introduction to plan versioning in Fieldwire, check out this related article: What is version control for plans?
How to download a previous version of a plan
1. In order to export (download) a previous version of a plan, you'll first temporarily reorder that version to the top of the versions list in the Version Control popup. Open the plan in question and click 'Version control'.
Take note of your version file names, descriptions, notes and positioning so that you can put your list back in order once you've finished exporting: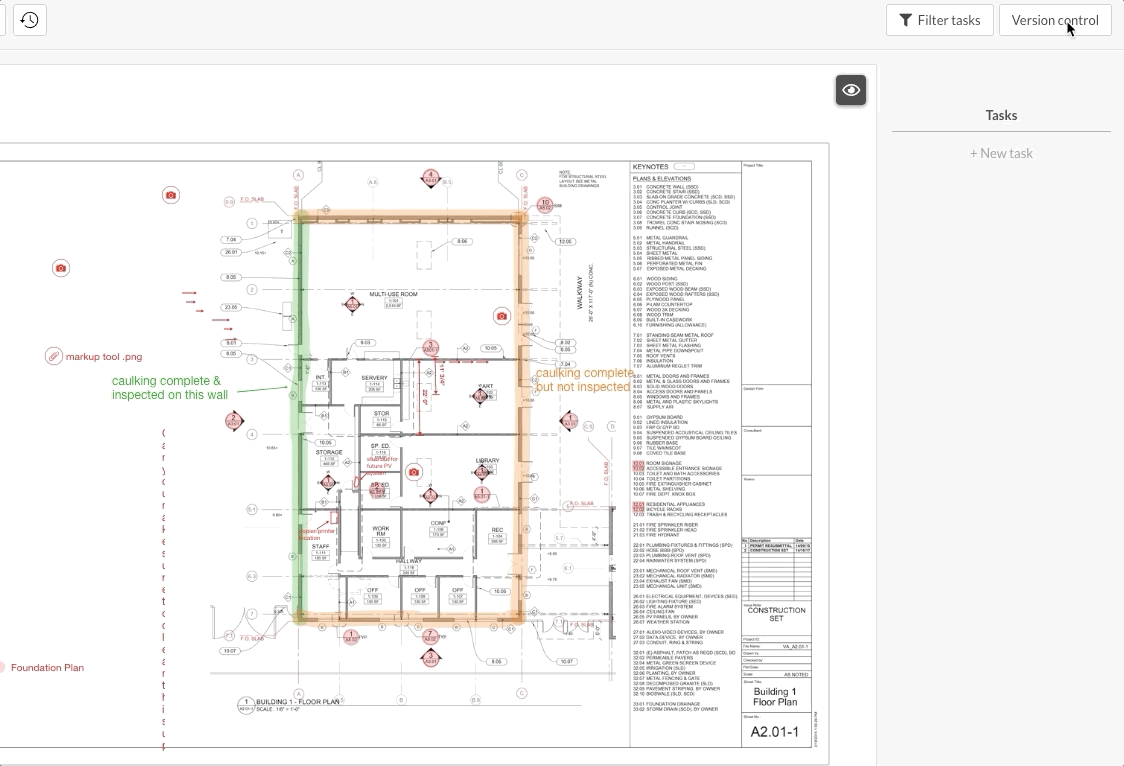 2. Rollover the previous version you want to export and use the up-arrow to move that version to the very top of the list: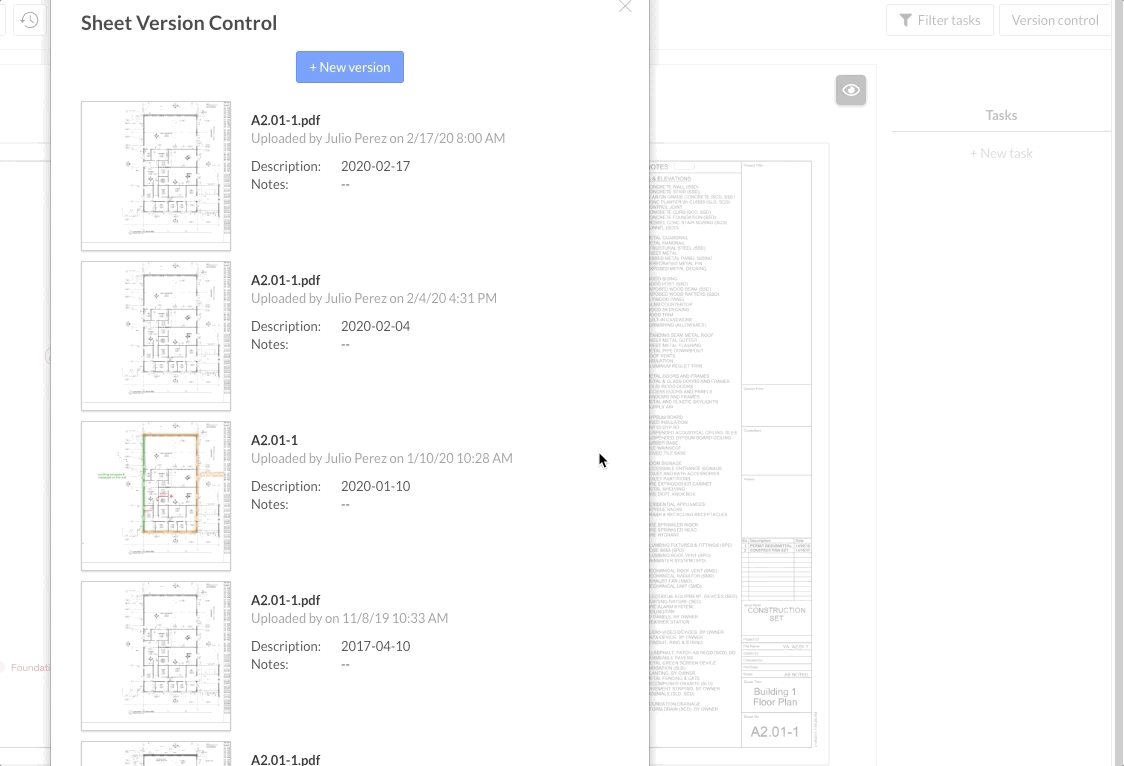 3. Close the Version control popup, then click 'Actions > Export as PDF' to download the plan version you just brought to the top of the Version control list: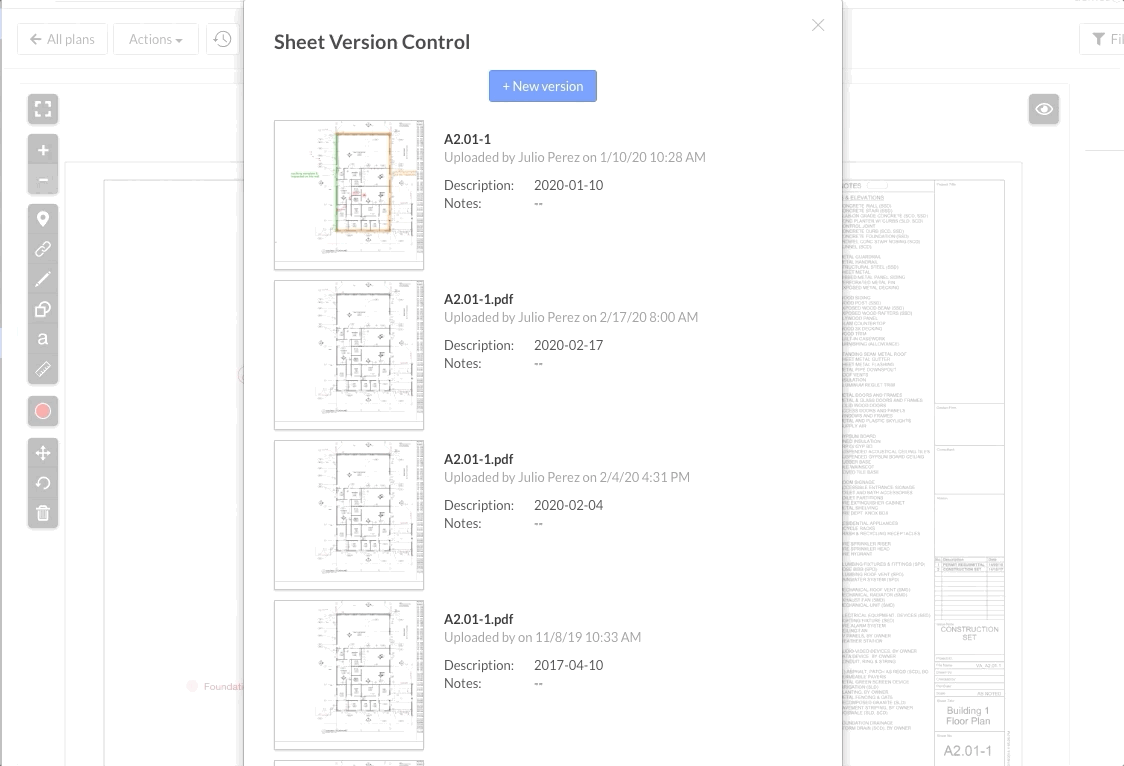 When you click 'Export as PDF,' a new tab will open in your browser, displaying that plan as an image preview. You can click to download the plan directly from this page, and the exported PDF file will also automatically be sent in an email to your Fieldwire login email address a few minutes later:

Note: If the export doesn't open up in that new tab right away, you'll see a popup window where you can click to 'Download':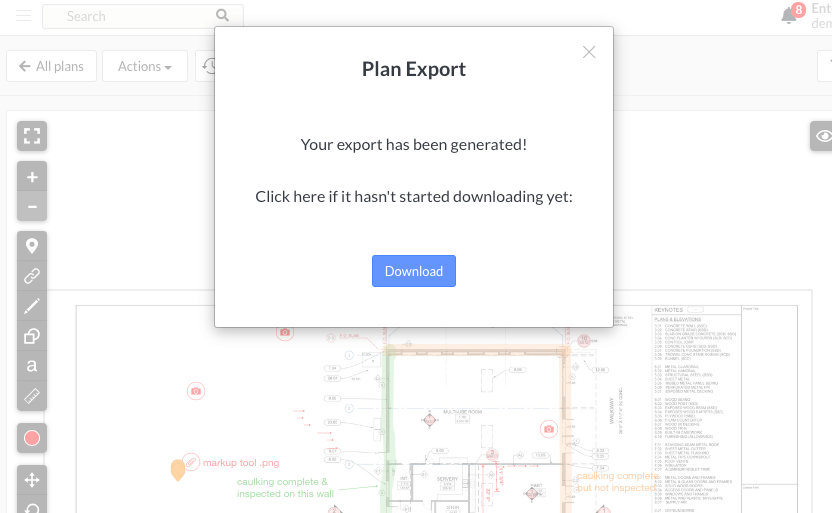 4. Click 'Version control' and move that version back to wherever you want it stored in your list and ensure that the most up-to-date version is back at the top of the list: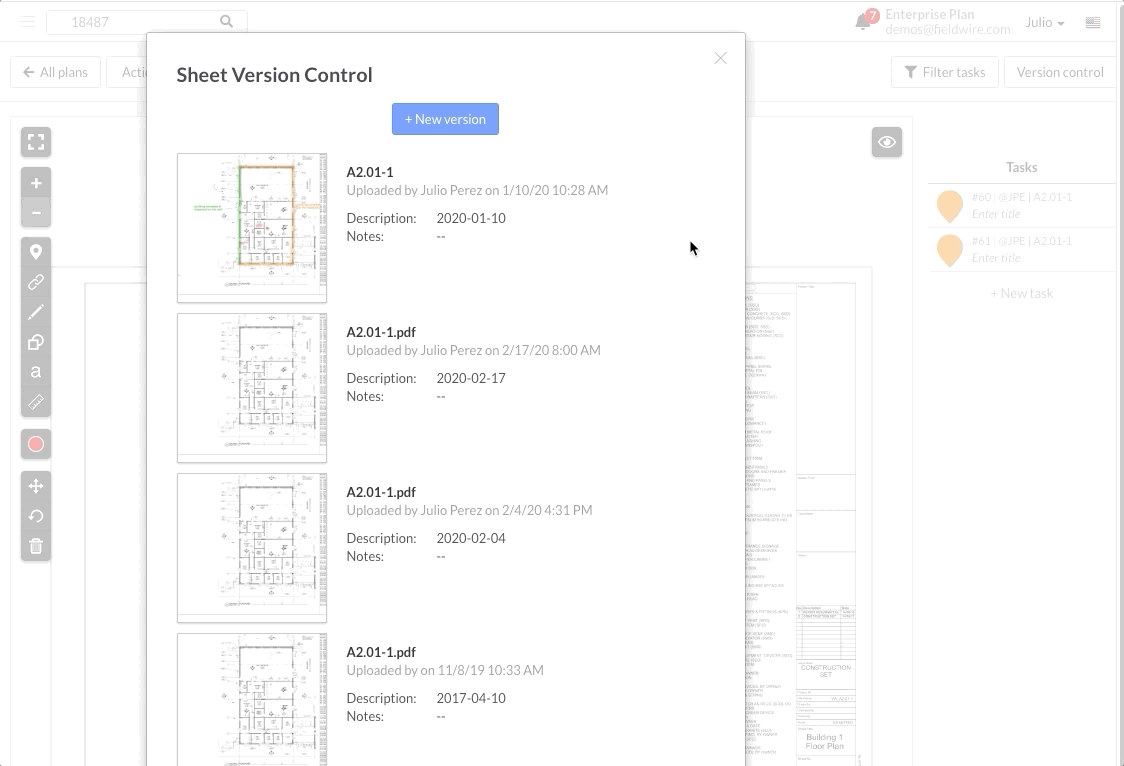 More Information
Version Control Tutorial Video