Overview & Background
We want you to get all the help you need, right where you need it. We also take pride in being responsive to our customers - as soon as we got the feedback that our Help button was getting in the way of some Fieldwire essentials in the lower-right corner of the app, we went to work on a new design that lets you have your cake - Fieldwire Support in-app at the click of a button - and eat it too - now accessible via a sleek new button in our top menu that's always out of the way but at your fingertips.
Looking for this?
Your eyes are not deceiving you, it's gone:
Because it's been replaced by a smaller, more out-of-the-way help launcher in the upper-right corner of our Fieldwire app top menu: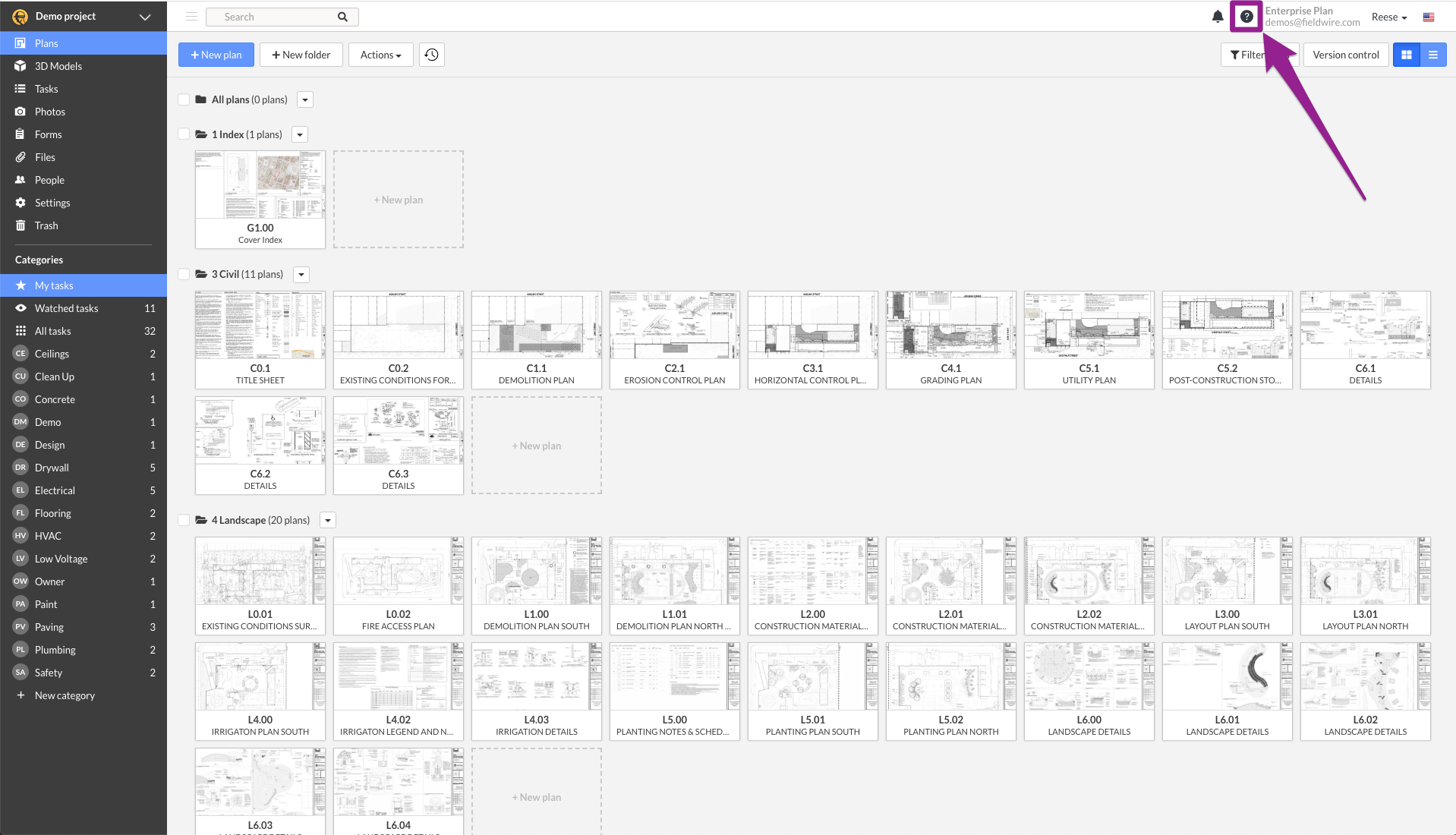 When you click the new button, the same Fieldwire help widget you're used to opens in the lower-right corner, with relevant articles, knowledgebase search, and the ability to contact us if you don't find the answer you need: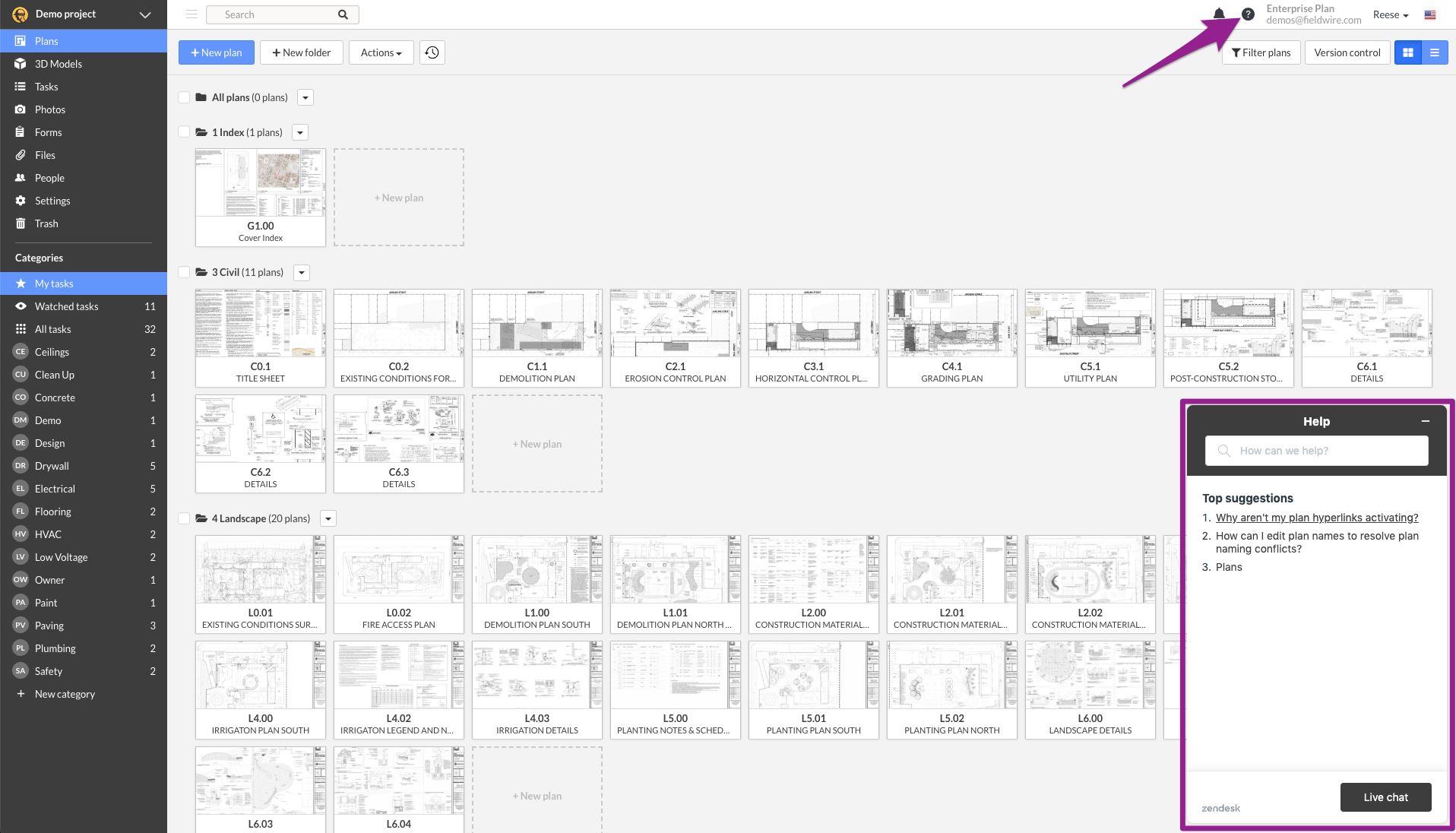 If you want to close/hide the help widget, just click the little "-" button in the upper-right of the widget: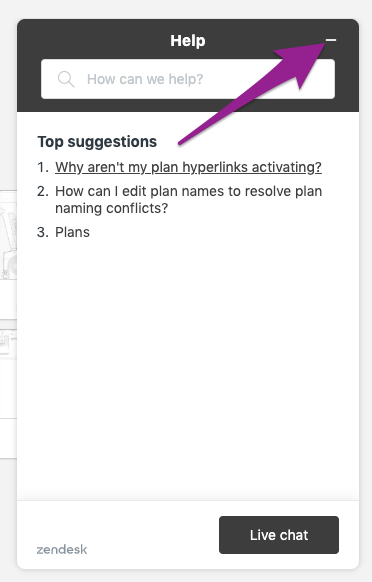 From the Account/Home Page:
The Help button can also be accessed from the Account/Home Page, similar to how it looks within your Projects.

You can also access our Knowledge Base with all of our Help articles and videos by following the path below: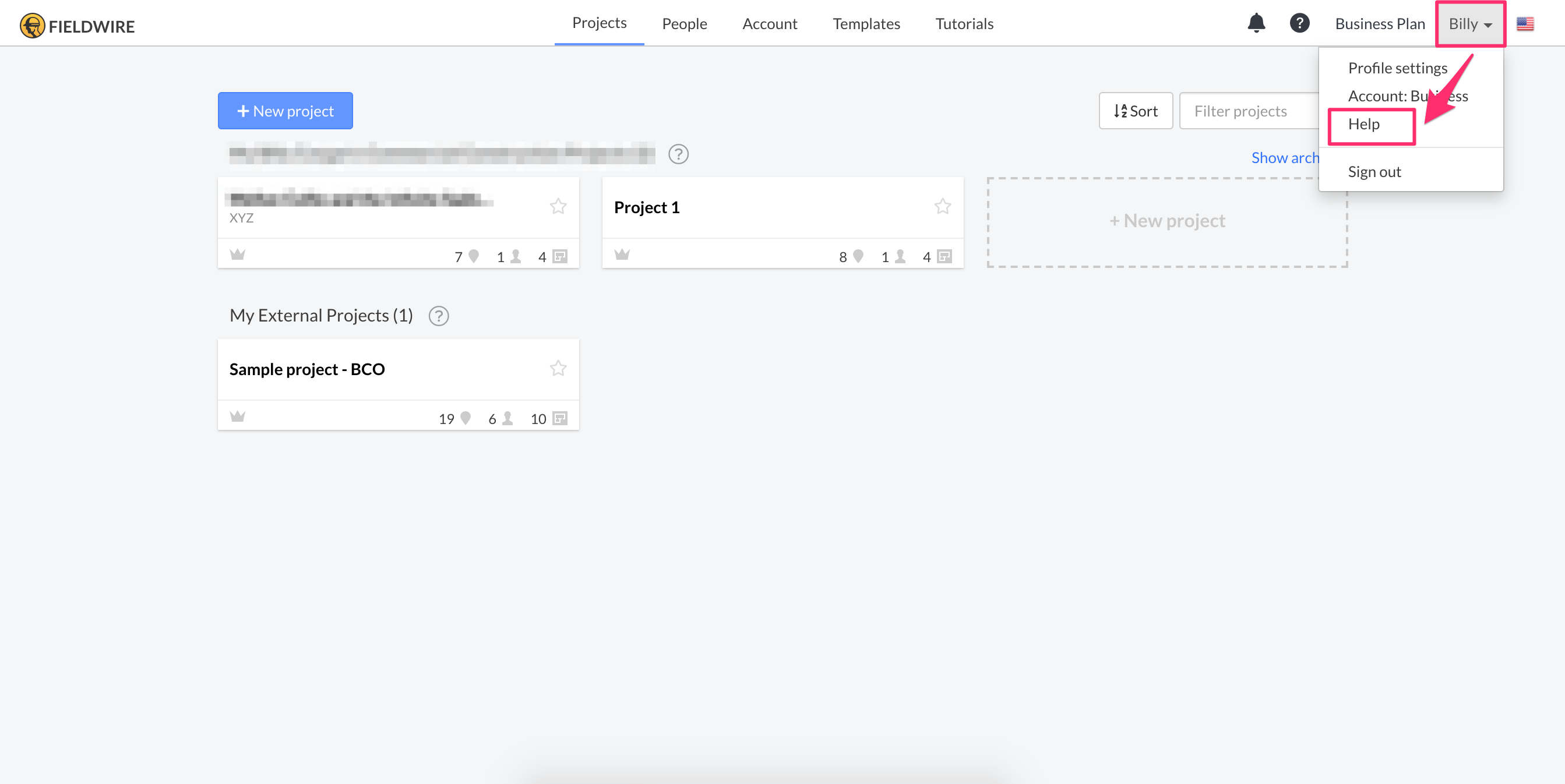 More information