Overview
We want you to have access to all the help you need, right when and where you need it. That is why we have multiple channels available to our users to contact our Support team to get the answers you need fast!
You can contact our support team directly via the following channels:
Email
You can email Fieldwire Support directly at support@fieldwire.com to open a ticket regarding any query you may have about Fieldwire.
It is also possible to email support directly from your Fieldwire App.
To do so, click on Support from the home screen and choose the most relevant topic from the choices below "Contact us:"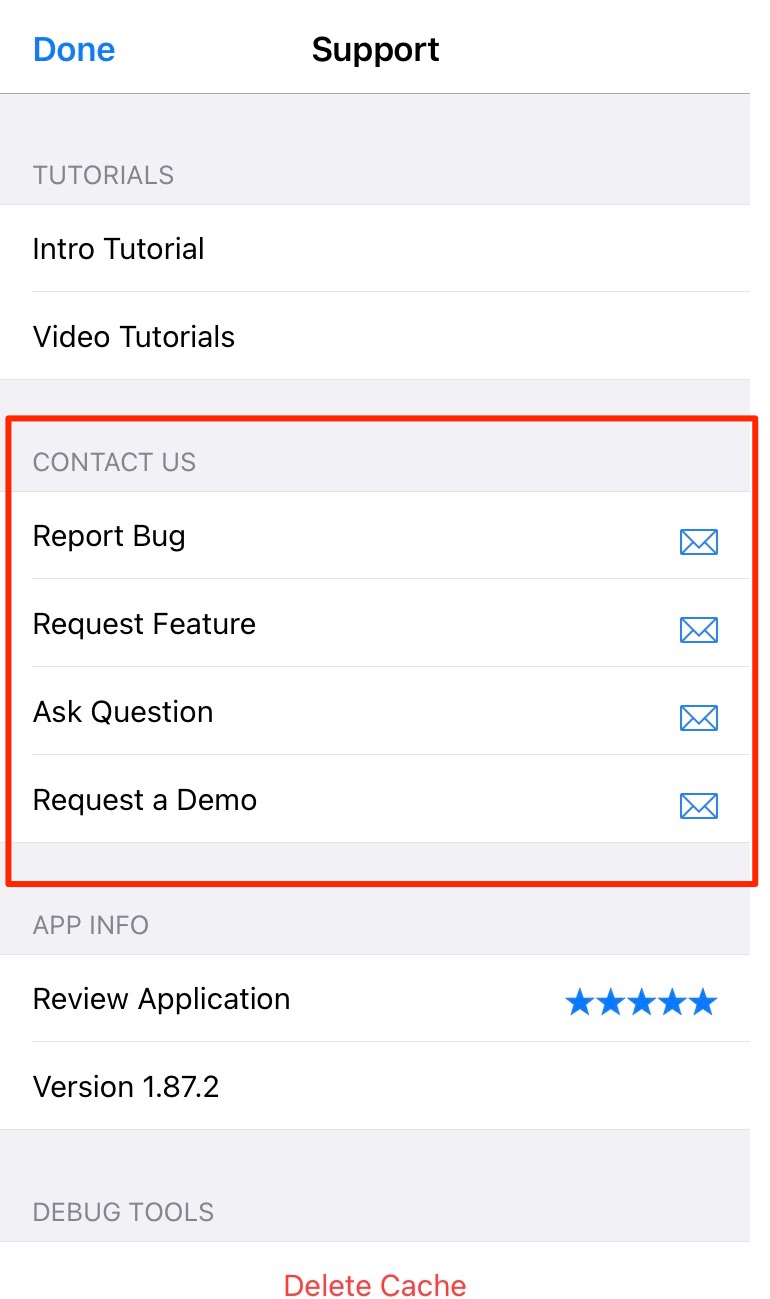 Your native email app will then open with a draft email to contact Support.
If you are using iOS and would like to change the email address from which you send the email, follow the steps here.
In-App Help Button (Chat)
In-app support is available from the help launcher in the upper-right corner of our Fieldwire app top menu: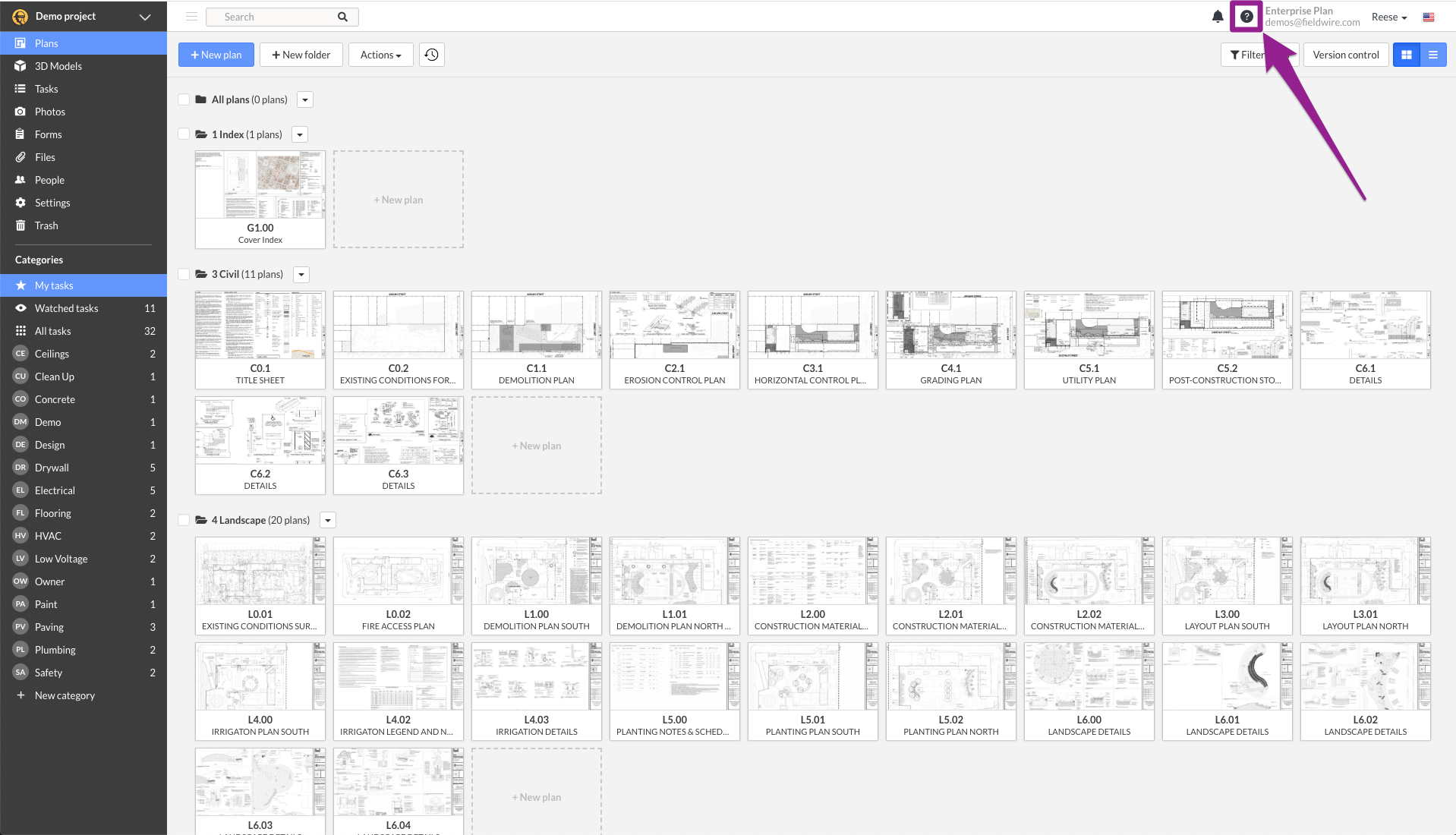 When you click the new button, the Fieldwire help widget will open in the lower-right corner. You can use it to access relevant articles, search our Knowledge Base, and contact us if you don't find the answer you need: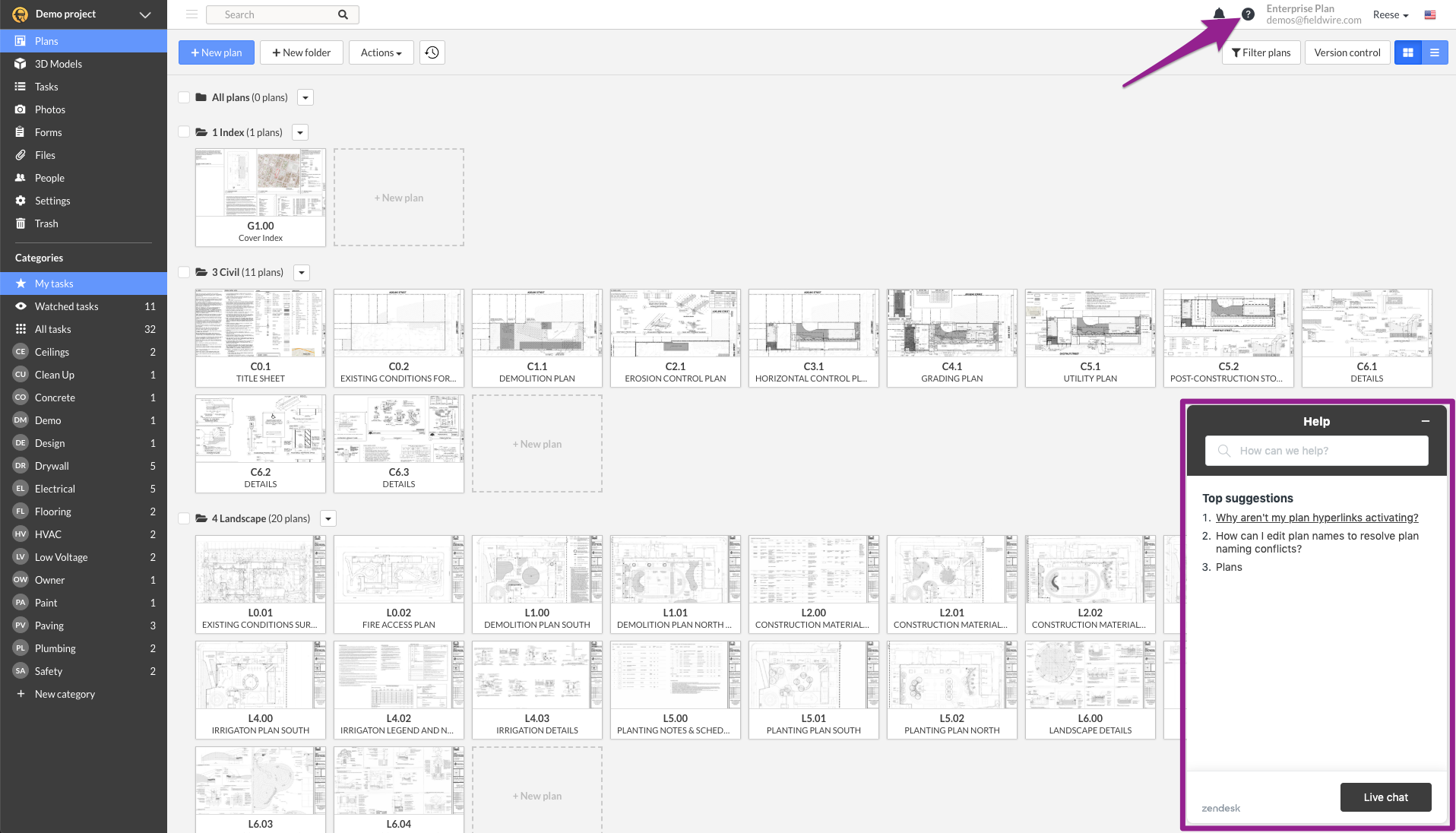 If you want to close/hide the help widget, just click the little "-" button in the upper right corner of the widget: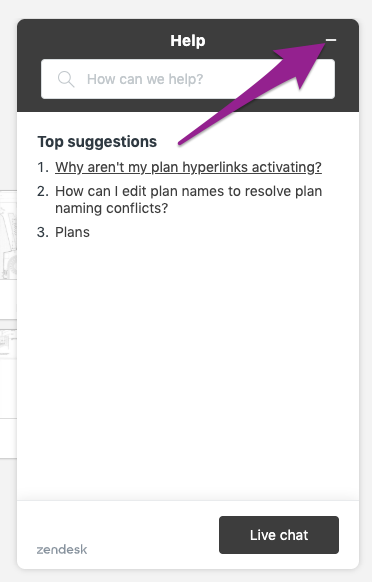 From the Account/Home Page:
The Help button can also be accessed from the Account/Home Page, similar to how it looks within your Projects.

You can also navigate to our Knowledge Base, which contains all of our Help articles and videos, by following the path below: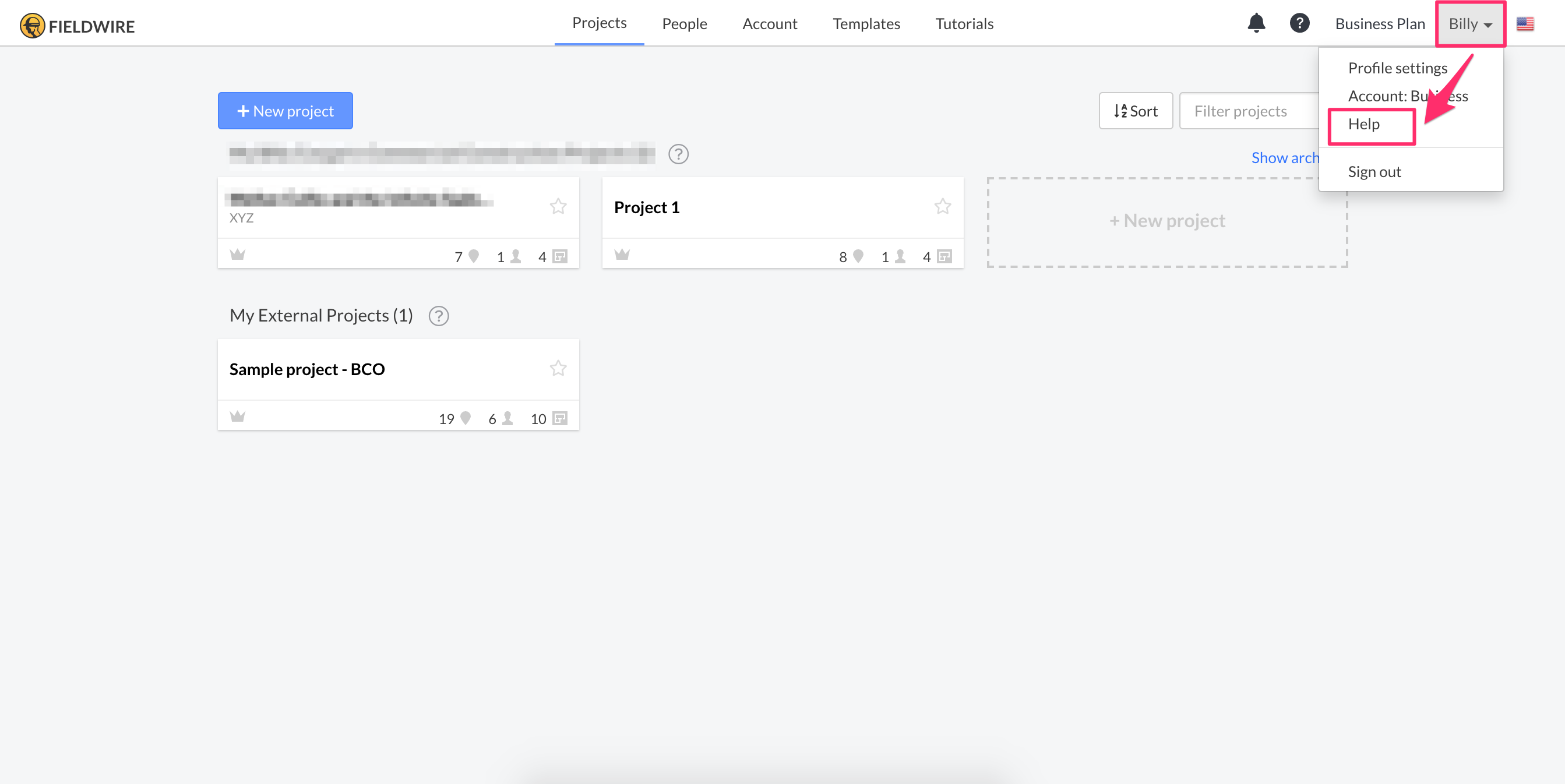 Phone
Phone support is available to all Business and Business + customers. Our support team can be reached directly at the following numbers:
United States: +1 855 222-4959
France: +33 (0)1 88 24 39 77
Tickets can also be raised through Hilti support by calling the numbers below to request a call-back from Fieldwire:
Czech Republic: +420 800 11 55 99
Germany: +49 800 888 55 22
Great Britain: +44 800 886 100
Italy: +39 800827013
If you reside in another country and would like to request a call back, you can also make your request by email.
Phone support is available in Czech, English, French, German and Italian.
More information