Overview & background
People often leave a company or move onto other projects. What happens to the data a user has contributed to your Fieldwire account if they are subsequently removed from the project or account?
Note: If you are looking for how-to remove a user from an account or project, respectively, please refer to these articles:
Removing users
Removing users from any of your Fieldwire projects or accounts will not delete any information the user has contributed to Fieldwire. You can remove users whenever you need to and their "historical" data will remain in your Fieldwire account.
What should I do with Tasks assigned to removed users?
If any tasks are assigned to that user, then his or her name will appear as the 'Assignee', even after the user is removed. Go to Tasks > All Tasks and use the 'Filter tasks' button in the upper-right of the page to find all tasks currently assigned to the user(s) you removed: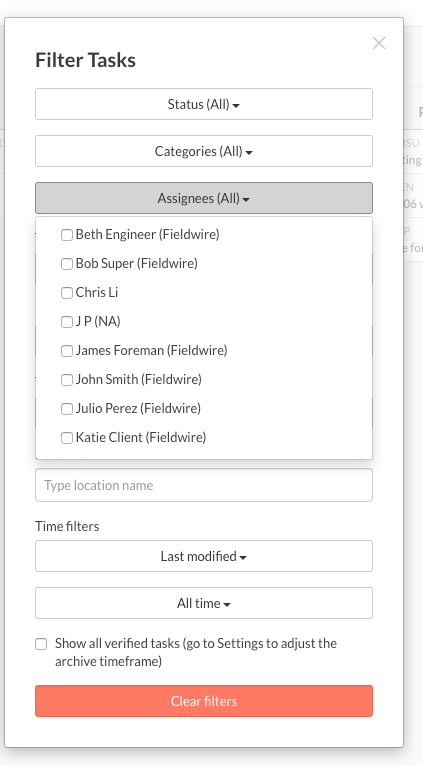 Then, with your Filter in place, click 'Actions > Select all':

Finally, with your selection in place, click 'Actions > Batch edit' and update the 'Assignee' field for all your selected tasks: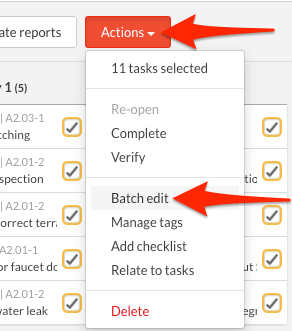 Note: The user who was removed will still appear on 'Filter tasks,' but will NOT show up when choosing an assignee for new or current tasks.
Additional information