Overview & background
Fieldwire strives to be the most intuitive and powerful field management solution in the construction industry. We pride ourselves on continuously updating our platform with both innovative designs you won't find in any other application and by responding to our most consistent customer feedback with improvements to our existing products. We also value radical transparency, so this article includes a running list of the new and improved features we released this quarter. Please give us your own feedback on these updates as well as what you'd like to see us build next at support@fieldwire.com!
Jump To:
Tasks
Forms
BIM Viewer
Getting Started
Account
Tasks
Watched tasks filter on iOS (March)
All Fieldwire iOS app users can now easily filter watched tasks from the left sidebar. This allows you to easily locate and follow up on tasks you've created or been added to as a 'Watcher.'
Resources:
Forms
Add a form section description (March)
Our customers pointed out that it was taking 3 or more clicks to add a description to their form sections as they created their custom forms. We now surface the description field earlier, in the initial new form section popup, so that creating a form is as easy as adding it to your tasks and filling it out in the field.
Resources:
Text wrapping for forms on mobile (March)

Our customers let us know they were unable to read the full text of long form fields that were truncated on mobile devices. With this fix, we now text-wrap all long form fields to ensure you'll always see all your text and be able to complete filling out your custom forms on the go, no matter what device you're on.
Resources:
BIM Viewer
BIM Viewer keyboard navigation shortcuts (March)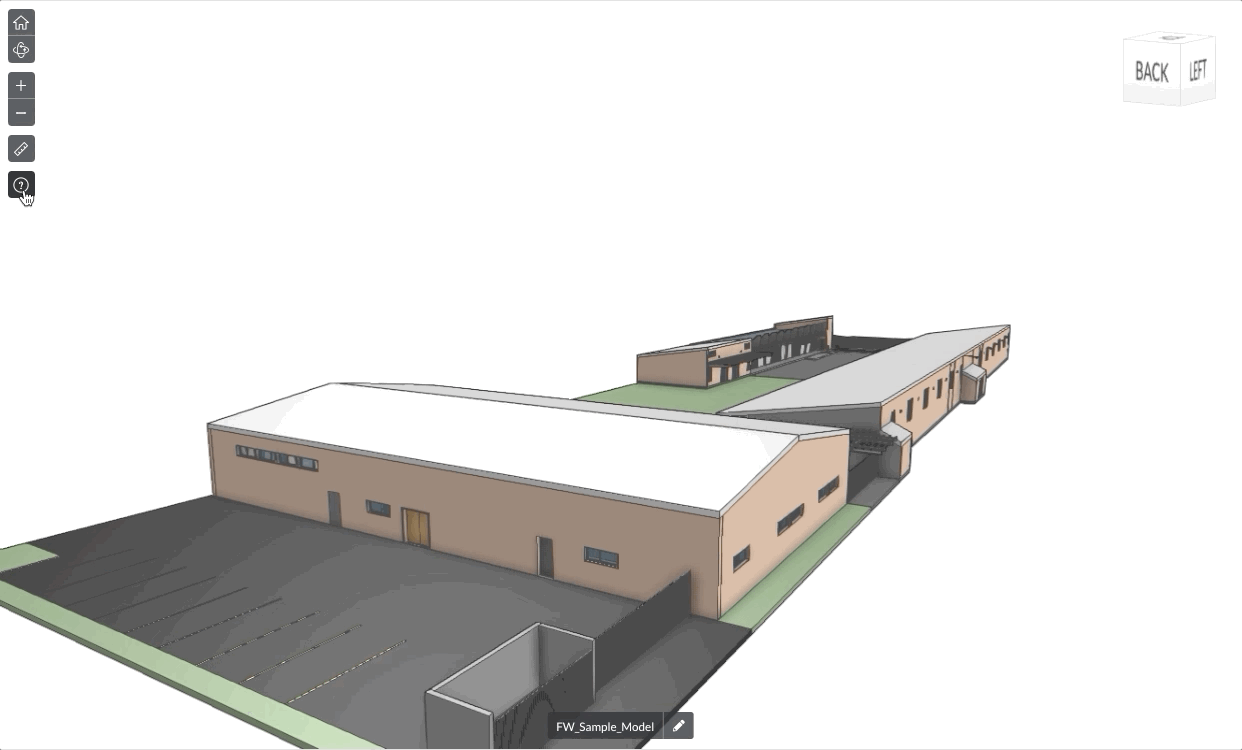 We've added keyboard controls to the POV navigation mode on web. Now you can easily navigate your 3D models using the W, A, S, D or arrow keys (move forward, back, left, and right) and the Q and E keys (move up and down) to do a virtual jobwalk! If you're ever unsure of these keyboard shortcuts, simply click the new Help icon on the left side while viewing your 3D model to a view a key of exactly how each works.
Resources:
Fieldwire 3D Model (BIM) Viewer (January)
This was a big one: a brand new Fieldwire module for Business and Premier subscribers to view and interact with 3D BIM models! With the BIM viewer, you can now upload and view 3D models in Fieldwire just as easily as you can 2D plans. Some highlights include intuitive navigation, access to BIM metadata with a single (right) click, and object visibility controls.
Resources:
Getting Started
Improved new project tutorial (March)
The new project tutorial was improved to walk all first-time users through the quick configurations that ensure you get the most out of Fieldwire from day one: adding plans, creating task categories, inviting users, downloading our mobile app, and more.
Resources:
Account
New in-app help button (March)
Our customers let us know that our old help button was getting in the way on some pages, so we made a sleek new design and moved it to our top-right menu, no matter which page you're on. Now it's never in the way but always accessible, and it launches the same help widget in the lower-right corner of your app where you can access all our most relevant support guides and contact our team directly via live chat or email.
Resources:
Delete project safeguard on mobile (March)
We made the various project smart storage actions in the 'Settings' tab of our mobile apps clearer: remove from device, delete project, and more. A number of our customers reported accidentally deleting projects, so we added project name-validation to ensure you only delete the projects you really want to.
Resources:
Grouped notifications on Android (March)
Previously, Fieldwire's push notifications would always appear individually, which our customers confirmed often led to pile-ups in their Android devices' notification centers. With this improvement, we group together all unopened Fieldwire Android push notifications under one "umbrella" notification, so that you see just one message from Fieldwire that you can open to reveal batches of updated tasks.
Resources:
New home button for quick access to projects list on mobile (March)
All Fieldwire Android app users can now easily navigate to their projects list from the new home button we added to the sidebar menu.
Resources:
More information:
Check out our updates for these other timeframes: