Question
Under the 'Projects' tab, I see Projects created by other Account Managers and Users. I wasn't invited to these Projects, but they are covered under my Account. How do I gain access to these Projects?

Example: There is a section titled 'My FW Projects' and another titled 'Other FW Projects'. I have access to the project under 'My Projects', but I have not been invited to the 'Other Account Projects'.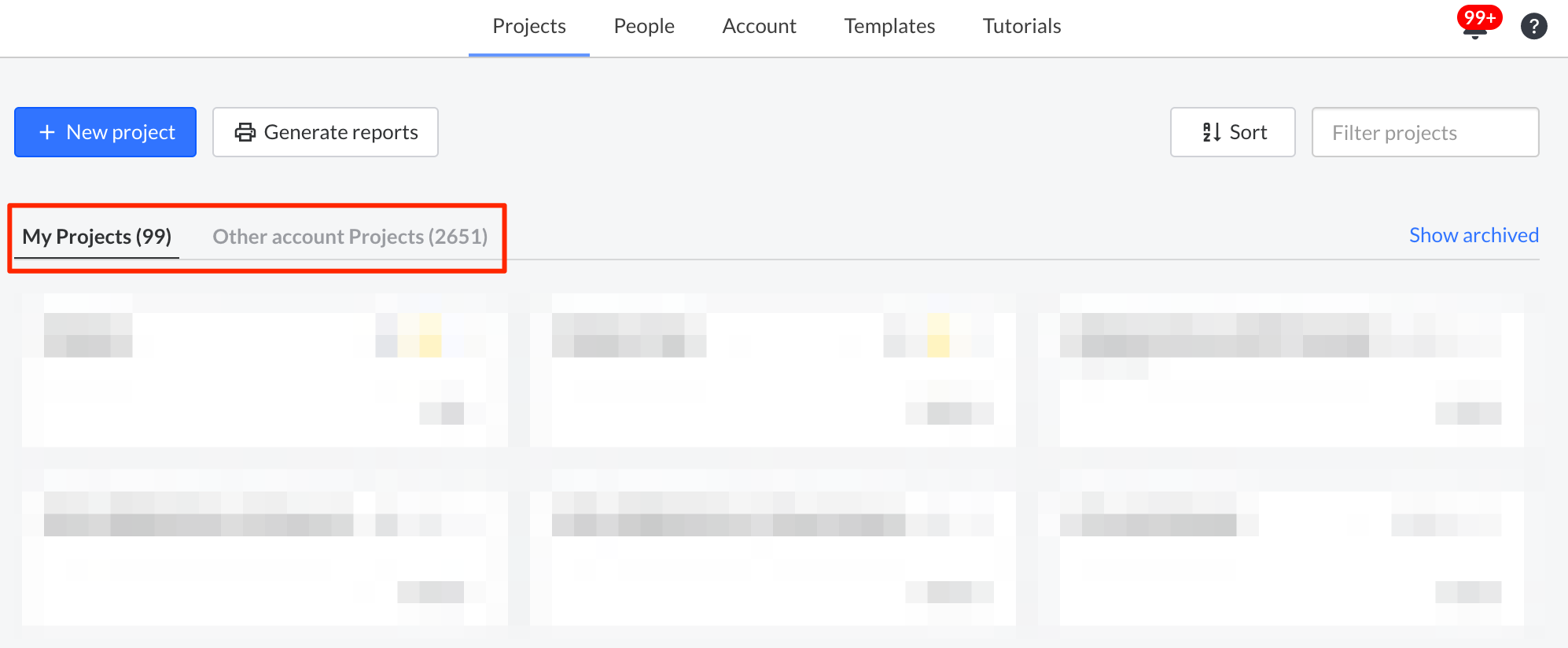 Answer
The Account Owner/Manager can acquire access to any Projects covered under the Account that they have not been specifically invited to. This includes Projects created by other Account Managers and Account Users. The Account Owner/Manager has the ability to add others, as well (see this article for more information: How do I invite or remove a user to my Account or Projects?).


How to gain and provide access to Projects


How to gain and provide access to one Project:
1. Click on the Project you would like to gain access to: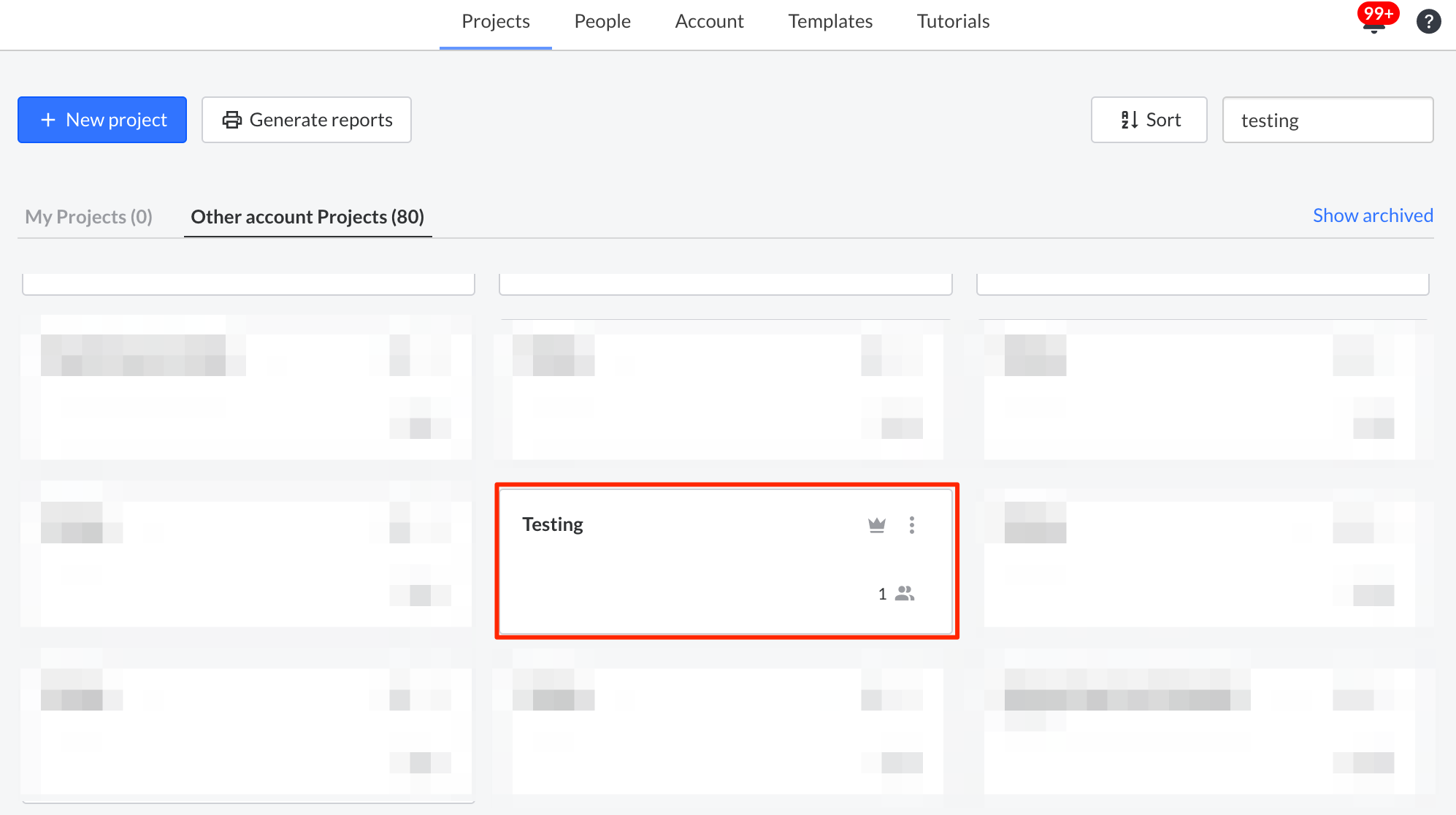 Note: For the purposes of adding yourself to projects, do not click on the three dots; instead, click the project tile itself.
2. A new window will open that displays all Users on the Project, and their contingent Project permissions. Click on '+New user':

3. From here, you will need to add your own email (if you are trying to join the project), as well as any other user emails. Make sure to separate email addresses with commas:

4. Select the desired project permission level for each user and click 'Send Invites':

How to gain and provide access to multiple Projects:
You can also add yourself (and several users) to multiple Projects, or to 'All Active Projects' at once!


1. Log into 'app.fieldwire.com' and choose the Account 'People' tab:


2. Click '+Invite', and 'To a project':

3. From the drop-down menu, choose each project individually -or- select all projects by clicking 'All Active Projects':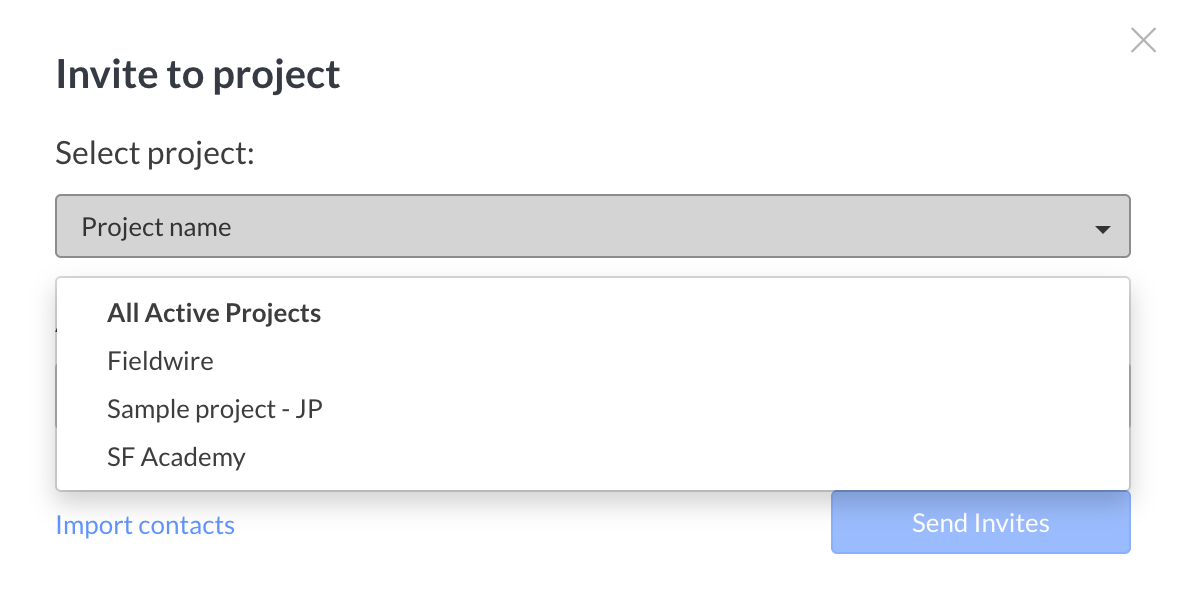 4. Add your email address, or the email addresses of any other users that need access, and determine their Project permission level: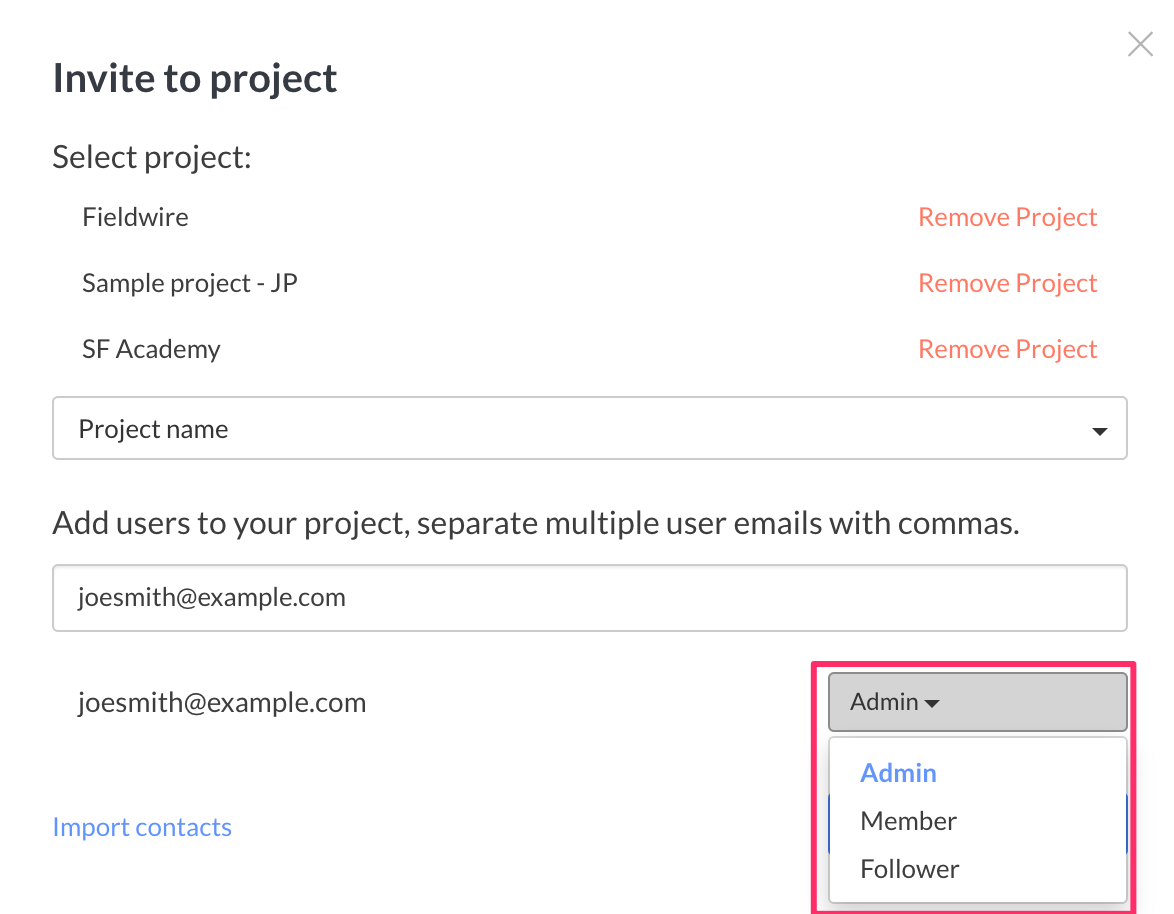 Note: You can invite new users or existing users.
Note: If the user's Project permission needs to be changed later, you can do this from the Project-level People Tab: What is the difference between Project Administrators, Members, and Followers?
5. Once you have added the email and permission level, click 'Send Invites':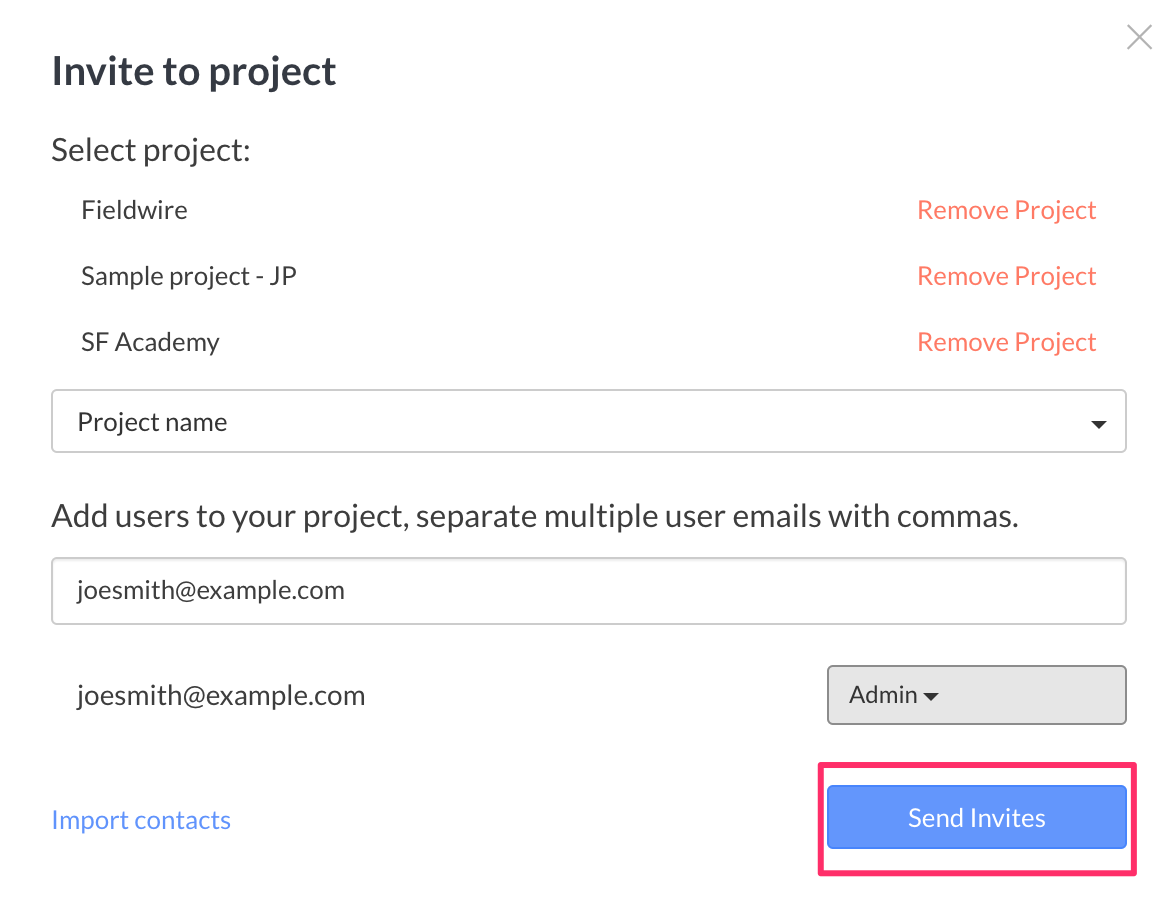 What if I'm the Account Owner, but I'm not an Admin on one of my Projects?

Because a Project Member does not have the ability to make permission level changes within the project, you will need to first remove yourself from the project.

From within the project, click the Settings icon, then scroll to the bottom of the page. Select "Leave project".


From there, you can use the Account-level "People" tab to select yourself and send an invite to the project - this time, as an Admin.

Locate your user profile by utilizing the "search" bar, then click the box to the left of your name. The "Actions" tab should turn red and produce a drop-down menu once it is clicked. Choose "Invite to project".

All you have to do from here is to pick the project you wish to join, set your access level as Admin, and click "Invite users"!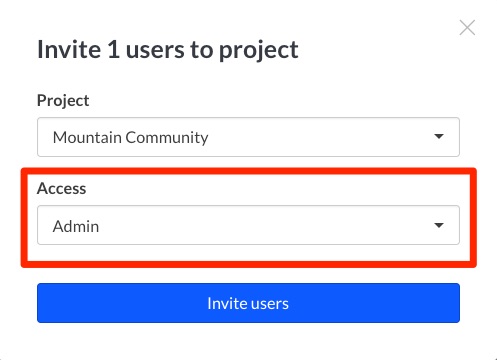 More Information