Question
I have checked the files checkbox on the PDF detailed report template, however, the files don't appear in my report. How do I get files to appear in the task report?

Example:
The task view: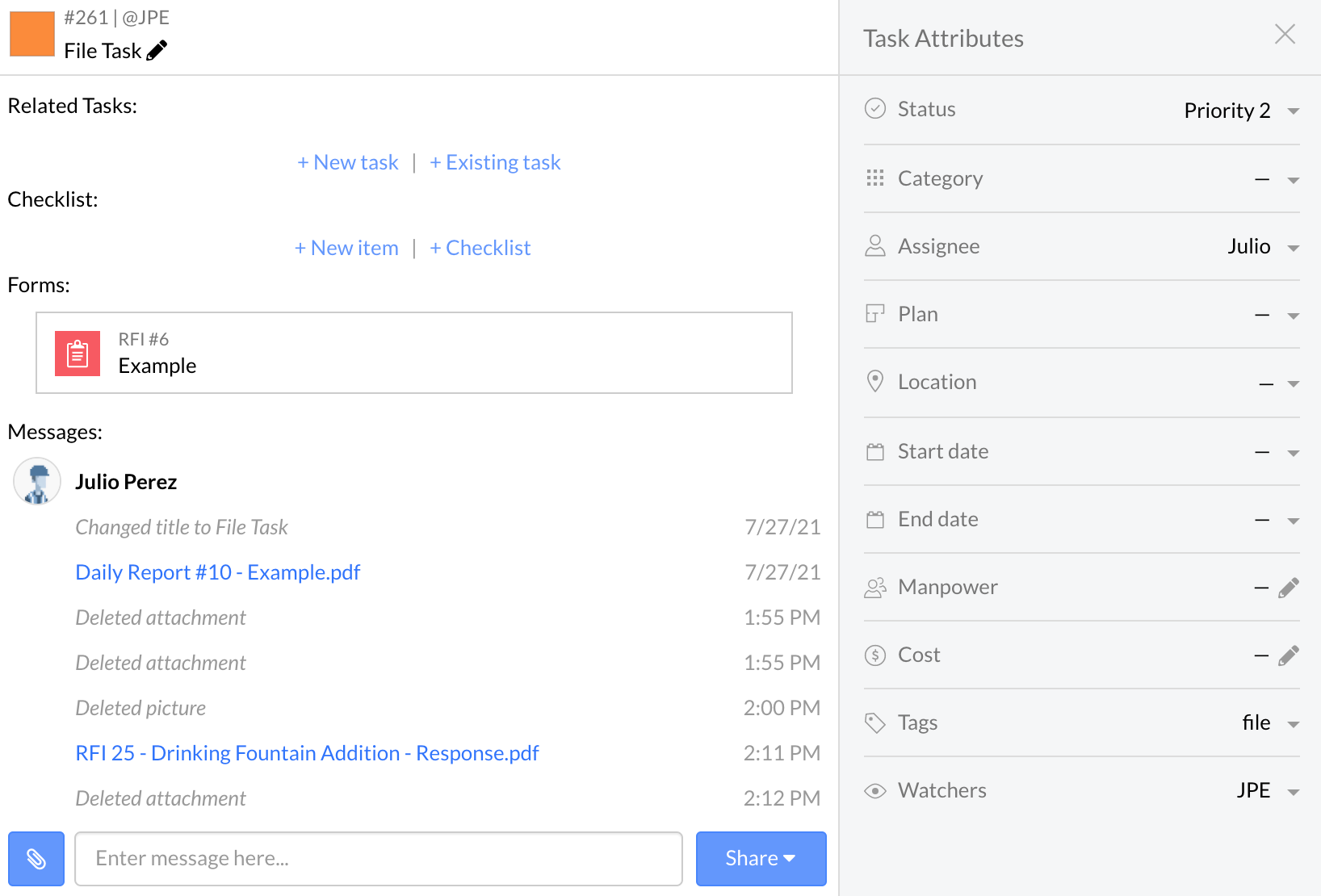 File checkbox in a detailed report template: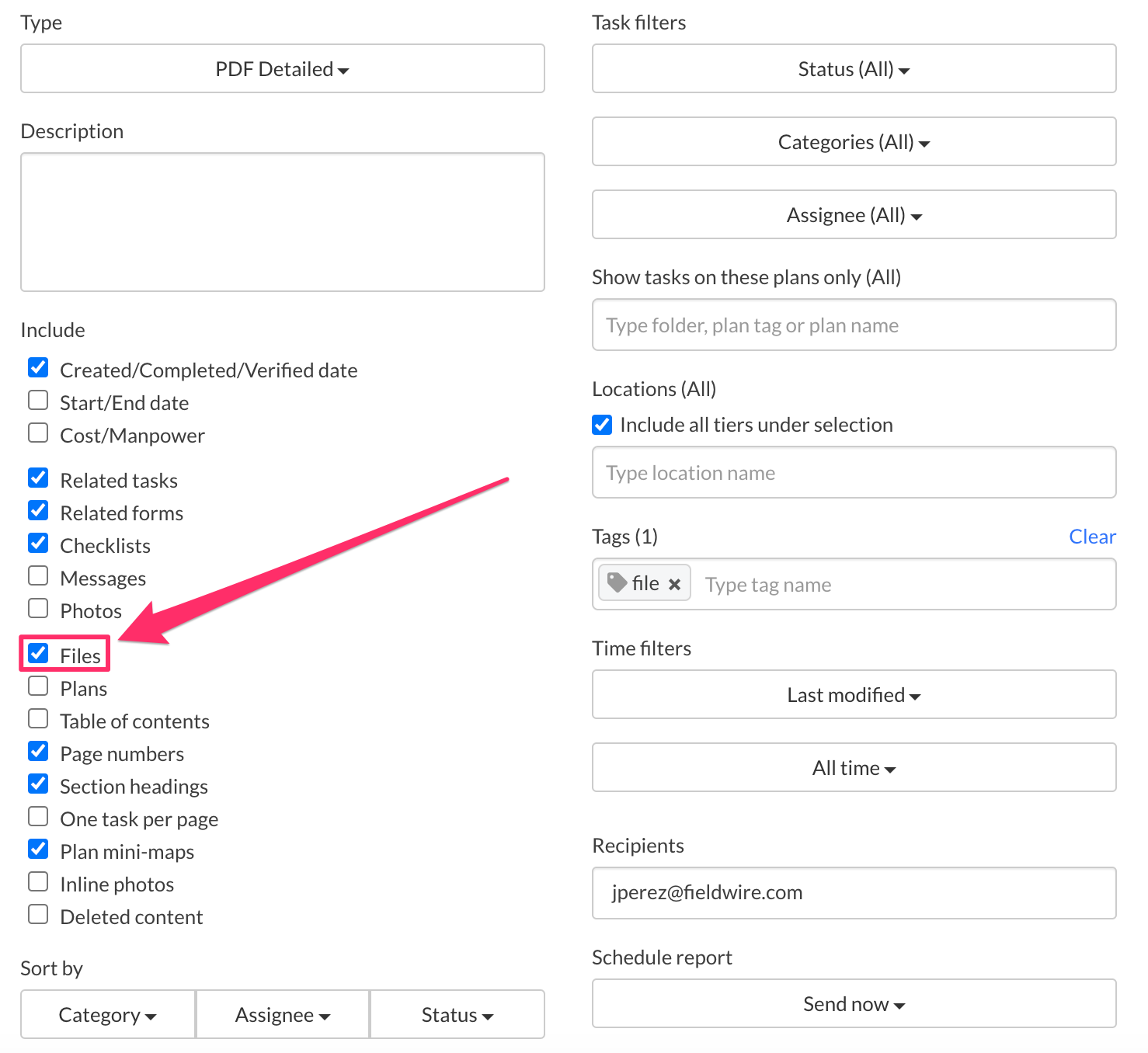 Example of outcome:

Answer
When files are uploaded to Fieldwire, they are uploaded to the message section of the tasks. To include files in your detailed report, select the 'Messages' and 'Files' checkboxes.
Ensure both the "Messages" and "Files" checkboxes are selected: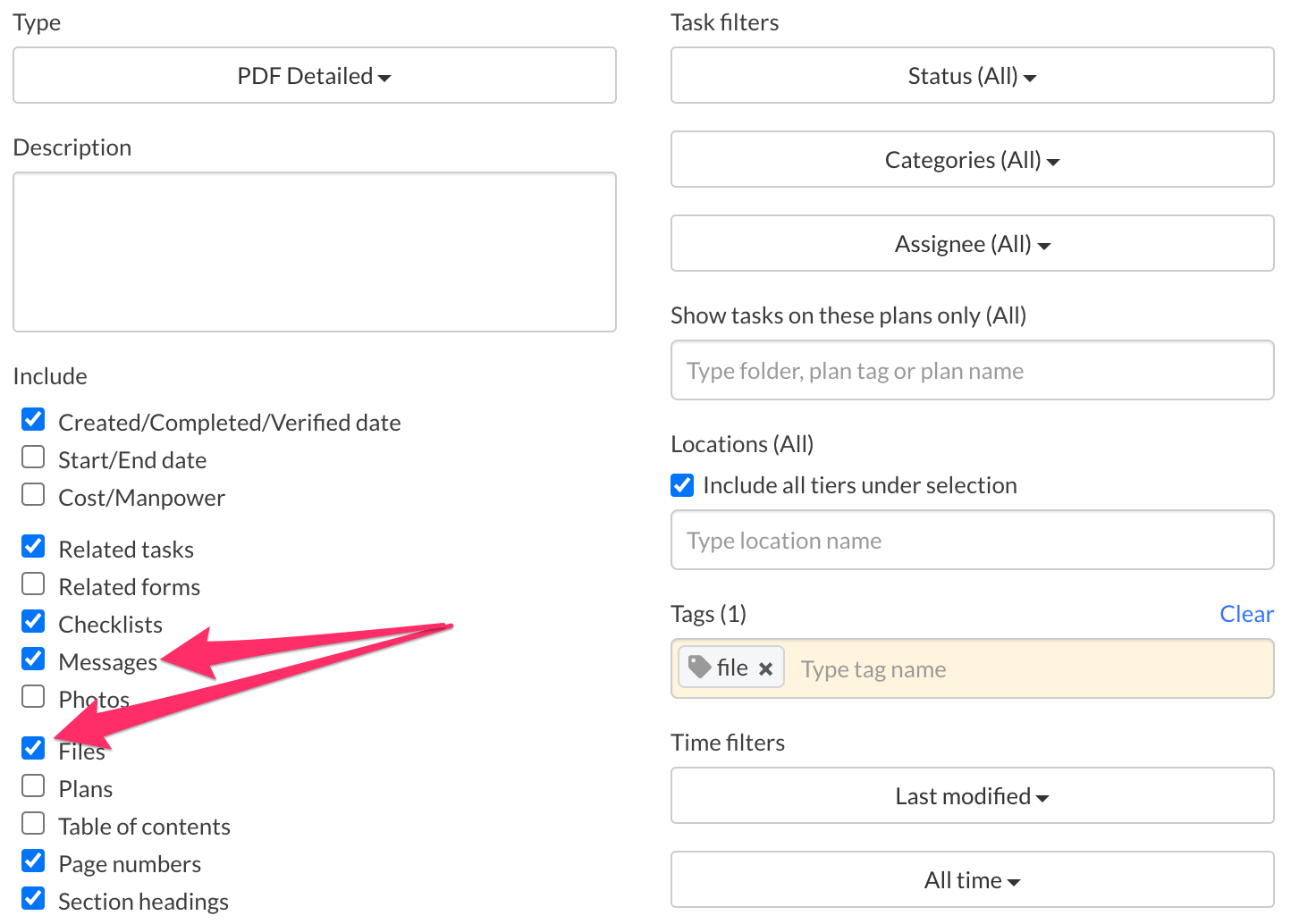 The outcome of the report: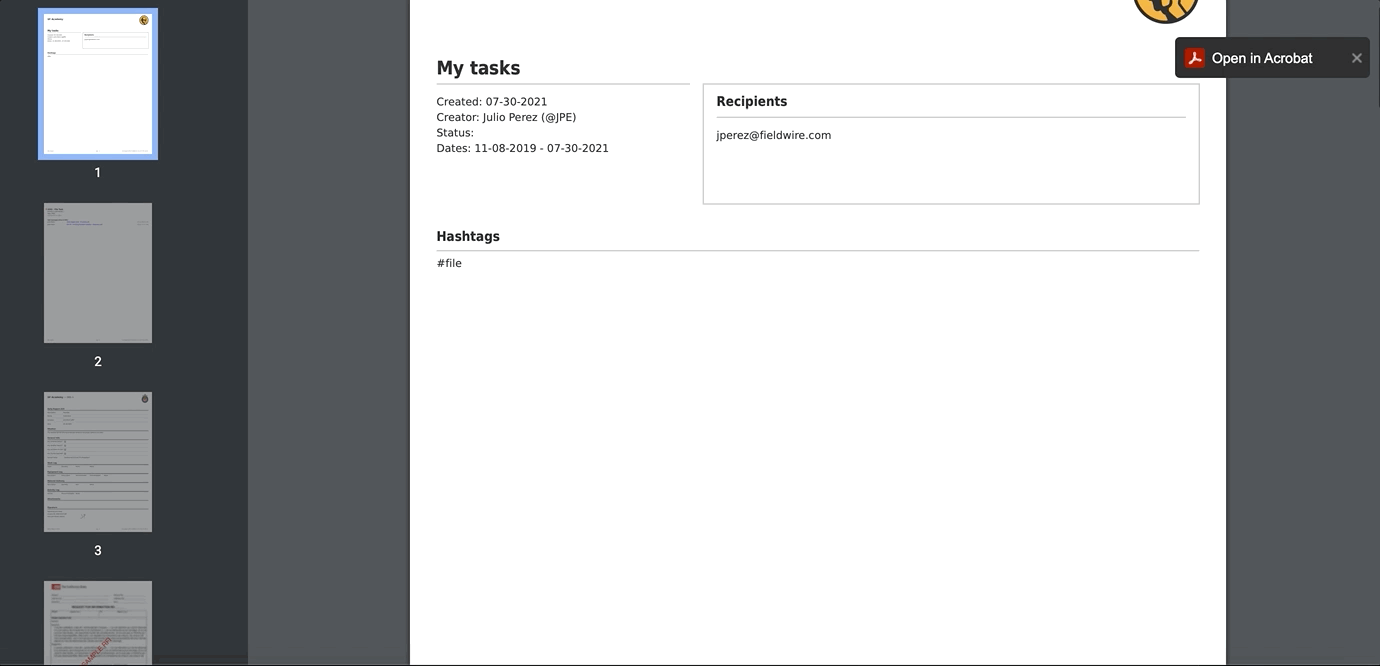 The file hyperlinks are included in the report. Selecting the "Files" checkbox includes the referenced files in the report if the file is smaller than 2.5 MB. If the file is larger than 2.5 MB, it will be accessible via a hyperlink in the task messages.
If only the "Messages" checkbox is selected, only the link to the files will exist in the report.

Note: To ensure that you generate the best reports review the following articles:
More Information
Here are a few additional articles that go into reports:
For additional information about Task Reports, check out our Help Center.