Why Proper Implementation Matters
Proper Implementation of Fieldwire can supercharge the way your teams complete work. This guide contains some of the best practices for implementing Fieldwire at your company large or small.
Here are some quotes and examples to inspire you as you go through the guide:
Power Design, one of the nation's leading electrical contractors, was able to seamlessly transition to Fieldwire, from PlanGrid, without any downtime.


"We transferred 227 projects stretched across 15 states and 100,000 different documents, tasks, and photos with zero downtime" - Brad Moore, VDC Technology Manager at Power Design


Proper implementation of Fieldwire helped Ogilvie Fire Protection replace multiple task management systems with Fieldwire to streamline QA/QC inspections and simplify scheduling on various job sites across England.


"I've used lots of other mobile technologies in the past that are meant to do the job, but Fieldwire is the first I've come across in almost 20 years that actually does what it says it does." - Bruce Ogilvie, Founder, Ogilvie Fire Protection
Table of Contents
I. Identify Workflows: How will your teams use Fieldwire?
Deciding how your teams will use Fieldwire is one of the first steps to a successful implementation. One of Fieldwire's greatest strengths is its ability to reflect a company's unique processes and workflows. Creating your workflows is not difficult, but the following steps usually ensure a successful result: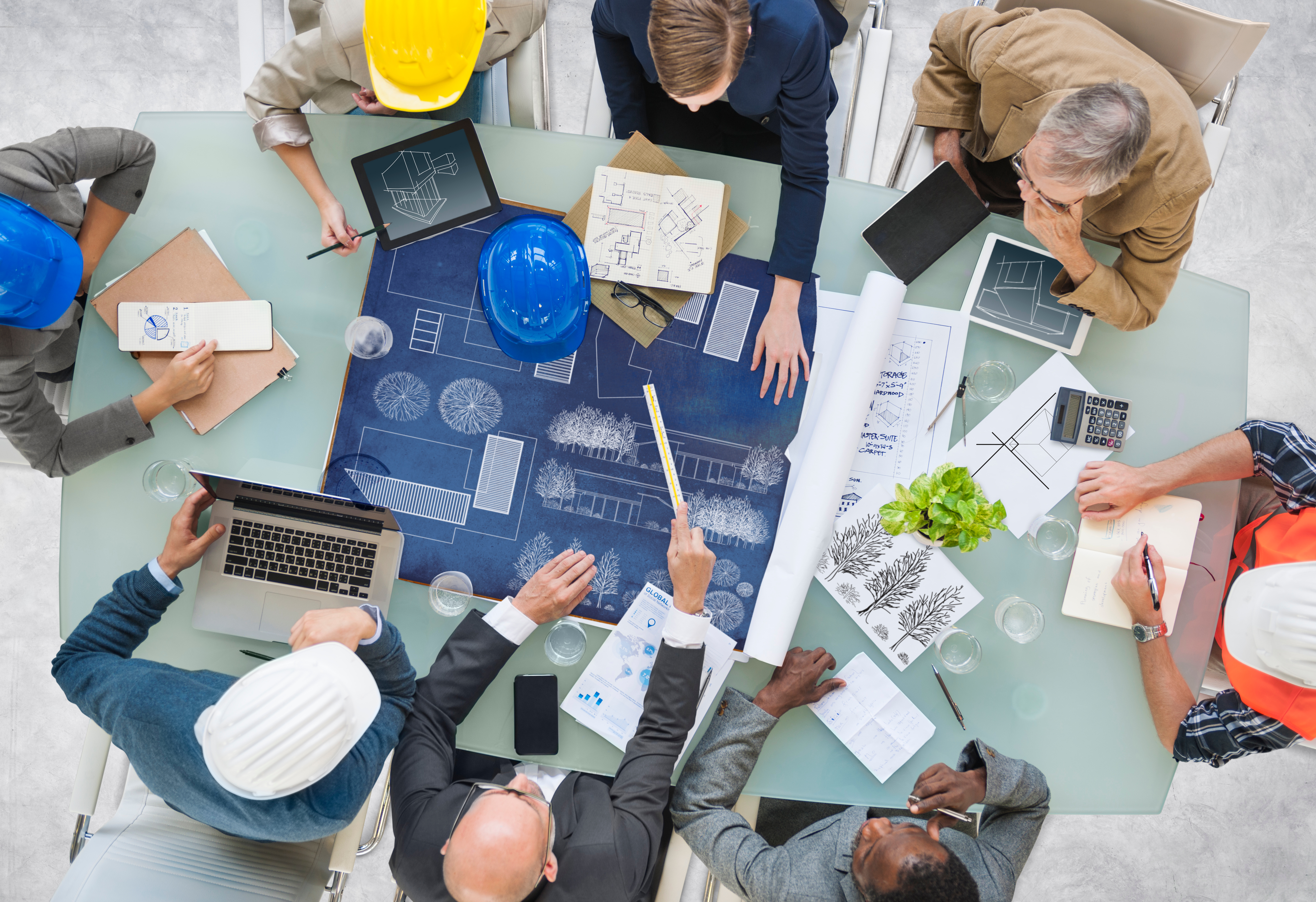 1. Gather the Right People:
Developing workflows for your company is not a solo job. These are processes that will be used by your teams every day, so team input is key to ensuring success and providing a return on your investment. Assembling a Champion Team will help you develop unique workflows for your company. Here are some of the ideal types of people to involve in this step, along with the relevant skills and time commitment you should look for from each (many of these roles can be fulfilled by the same person, depending on the size of your team):
Champions/Power Users:
These are folks that will be using Fieldwire day-to-day and supporting teams to do the same. They will develop and follow standard workflows to define your company's Best Practices. This includes:
Typical Job Titles: Project Manager, Project Engineer, Project Administrator, Project Coordinator, Office Manager, IT Administrator, Foreman, QC Manager, Superintendent, Project Coordinator, Contracts Administrator
Skills Required:
Individuals who are excited to create more effective workflows.

They should be comfortable using their smartphone and laptop.
Subject Matter Experts:
Subject Matter Experts are familiar with existing workflows and empower champions with feedback on whether proposed Fieldwire workflows will serve their needs on the ground. Ideally, include one subject matter expert from each relevant area of your company.
Typical Job titles: Field Technician, Estimator, Safety Coordinator/Safety Officer, QC manager
Skills Required: In-depth knowledge of their department's processes and procedures.


Executive Sponsor or Billing Manager:
Ensure there is one individual on your team who can maintain your Fieldwire subscription, by managing your user and license count, based on usage.
Typical Job Titles: Operations Manager, Division Manager, CEO, Office Administrator, Software Administrator, Champion PM
2. Train the Champion team:
In order to pin down the Standard Operating Procedures that will define your Fieldwire workflows, it is important for your champion team to have a basic understanding of how to navigate a Fieldwire Project and their account. Here are some self-serve resources to get started:
Everyone:
Champions/Power Users:
Subject Matter Experts:
Executive Sponsor or Billing Manager:
3. Create a Template Project:
After your champion team is trained on how to successfully navigate and use Fieldwire, they can start to define the best overall process for your company.
You can use this Best Practices Guide Template to document your company's workflows and Best Practices.
This guide will help to form the foundation of a template project, which can provide a consistent standard for all of your projects on Fieldwire. Your Best Practices should cover the following topics:
Who are your company contacts for feedback, account management, workflow development, etc. on the software?

Who is covered by your company's software licenses?

What is the process for inviting new users onto your projects?

What will teams use tasks to track what types of work?

How will you configure the following on your template project:

Plan folders

File folders

Task Categories

Task Statuses

Tags (Tasks, Plans, etc.)

Reports

Forms
Here are some resources to show you typical project setups for a few top use cases:


Example Project Setup by Industry & Workflows:

Project set-up by Trade:
Common Fieldwire Workflows:
Example Workflows:
Check out our Webinars to see industry-specific workflows in action.
II. Introduce Fieldwire to the rest of your division, department, region, or company
After you have defined your standard workflows, you will need to implement these across your team. Whether you are rolling out your new standards to one team or twenty, the process is the same: define your training groups and train them on the relevant workflows.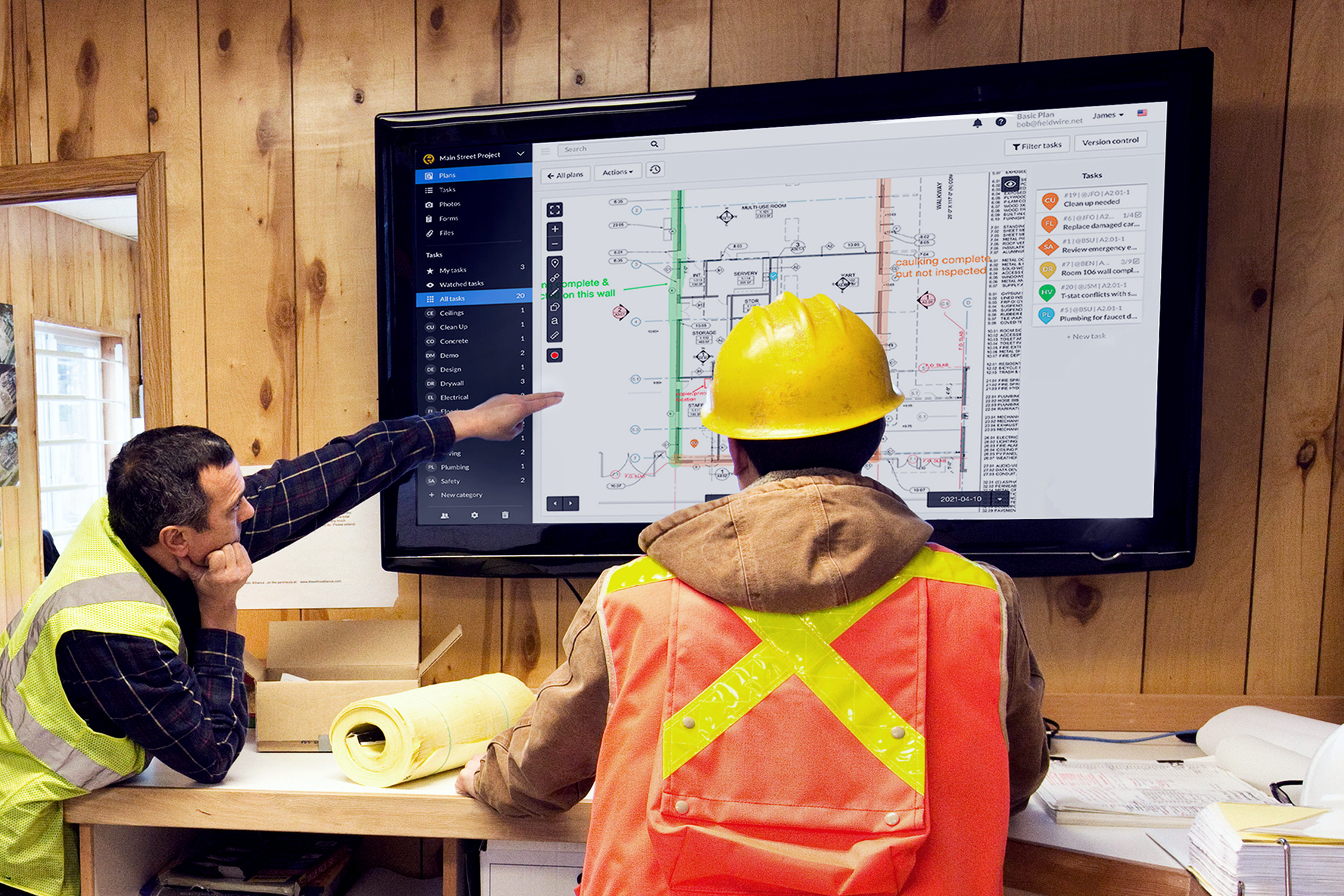 1. Define your user groups
Whether you are a company of 20 or 2000 looking to implement Fieldwire on a project or across an entire region, it is important to train people on the workflows relevant to their jobs. You can segment your user groups by skill level, project team, or region - for instance:
A PM training

A Foreman training

A basic field workflow training

An advanced field workflow training
However you define your distinct groups, ensure that the trainings you prepare focus only on that group's relevant workflows.
2. Train your user groups
While you can request a demo or training directly with Fieldwire, here are some tips for hosting a Fieldwire training to ensure your audience retains the material:

Make the training interactive:

Navigate to a sheet and mark up the drawings together per your

Best Practices Guide

.

Invite all the trainees onto the shared training project.

Practice your workflows at the same time: Practice makes perfect! There is an old saying: "The first time you do something should not be when you need to do it." If there is something the participants will need to do regularly in Fieldwire, give them the experience of doing that thing firsthand in your training.



Ask the members open-ended questions to get them talking and engaging with the material:

What are some of the ways you might use this tool?

How could it help your workflow?

Why is it important to move to this tool?



Make it memorable and use real-life examples:

people tend to remember details when they are told as part of a story. So add real-life examples of how the workflow has been used successfully to avoid a negative outcome, or encourage a successful one.



Make it relevant: A successful training should bring value as quickly as possible. Focus on workflows that can be used immediately after the training.



Focus on one or two key workflows at a time.

Trying to cover too much can cause users to retain very little. If you focus on one or two workflows, users will be much more likely to retain the information.



Host In-person trainings if you can. Zoom trainings go a long way, but in-person trainings can be more effective to troubleshoot any issues users are having and ensure users are engaged and picking up the material. If you can demonstrate exactly how the user will perform a particular workflow in the field, that will go a long way!

3. Make the process repeatable for onboarding future employees:
Make sure your processes are clearly defined in the

Be

st Practices

Guide.

Record your training if possible. The recorded training and

Best Practices

documentation can serve as an onboarding kit for new employees.
III. Implement an iterative improvement strategy
An iterative improvement strategy allows you to collect and leverage feedback from your team to increase productivity and improve Fieldwire workflows as opportunities to streamline are uncovered. Here are some techniques to support an iterative feedback loop:
Gather recurring feedback on a standard cadence:

Schedule quarterly or annual check-ins with your champion team to review any Fieldwire issues or potential process improvements. Here are some questions you can ask during a check-in to uncover valuable insights:




What processes are working the best on Fieldwire?

How much time has Fieldwire helped you save?

What processes outside of Fieldwire do you wish you could improve?

What would help your work go faster?

Where do you lose the most time?

Create a quarterly survey to all employees requesting feedback on the software and schedule follow-up sessions to understand their feedback:

create a suggestion box or email for collecting ongoing feedback. Let your team know where to locate (bookmark) it and include prompts like the questions above to clarify the feedback you're hoping to get asynchronously.

Google Forms

and

Survey Monkey

are free, simple options for creating custom forms for your quarterly survey and/or suggestion box.



Document the proper process for communicating feedback to a champion or point person in your

Best Practices Guide.



Identify new areas of value

Based on feedback, choose a couple of new workflows/adjustments to existing workflows to prioritize. From here, you can use the steps outlined above to get your new workflows in place!



Update your process documentation

As new employees come and go, and as the software continues to evolve, be sure to continue to update and maintain your

Best Practices Guide

. As new areas of value are uncovered, utilize the tools in this guide to continue to improve your processes!