Overview
The Account Owner or Account Manager can cancel a Fieldwire subscription by downgrading to the Basic plan. Once you're fully canceled, you'll maintain access to the Basic version of your Fieldwire account, which you can use at any time on up to 3 Projects, 100 Plan Sheets, and 5 Users.
If you choose to cancel, you won't lose any Project information. If you upgrade again, you can pick up exactly where you left off!
Prior to cancellation, please consider exporting any copies of project information (Plans, Files, Tasks, etc.). This help article goes into how you can accomplish this:
How to cancel your Fieldwire Subscription:


Step 1: Log into the web version of Fieldwire on a computer and click the name of your account plan in the top right corner of the screen (next to your name). Or click on the 'Account' tab.
Step 2: Select 'Click here to manage your subscription':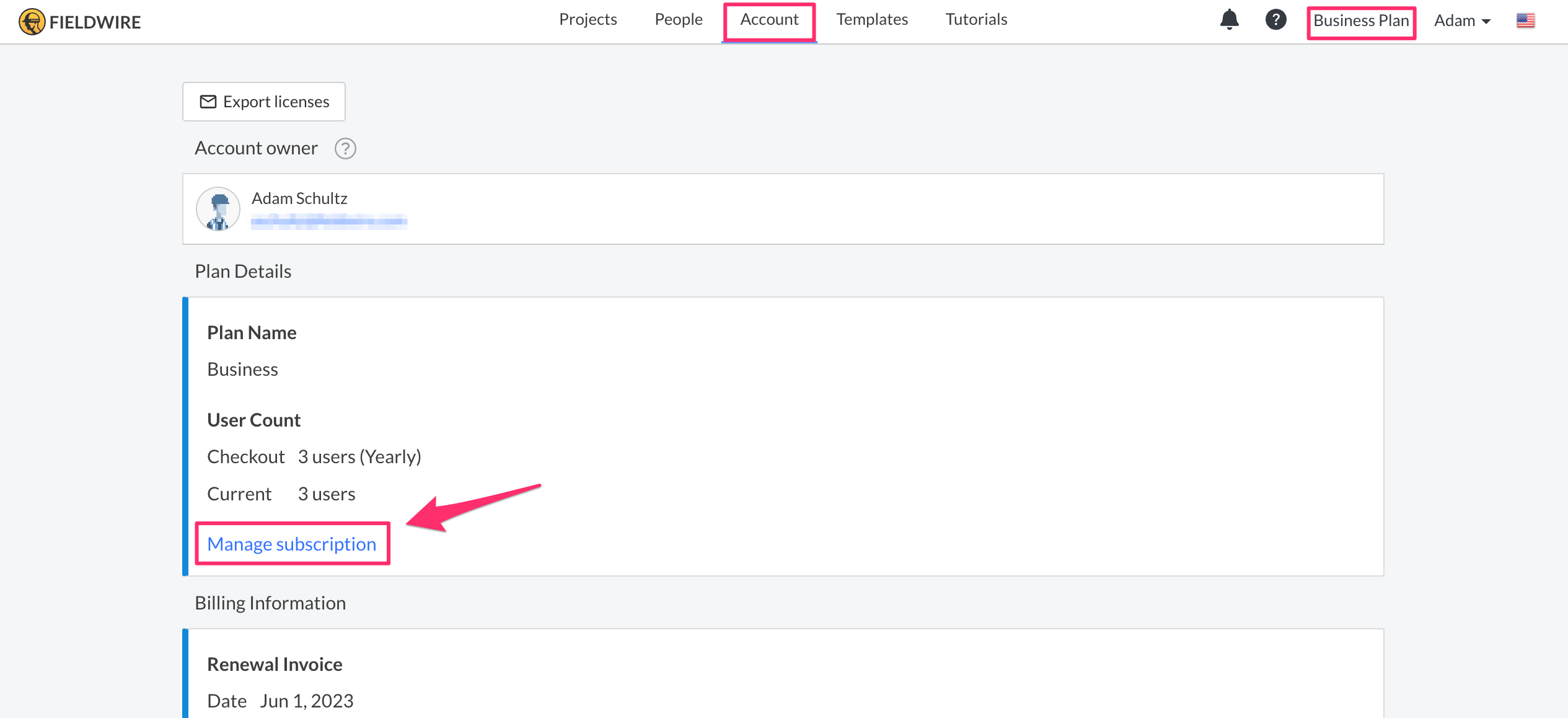 Step 3: Select the "Basic" option. This will set your account back to the free version of Fieldwire and keep it from renewing to a paid plan: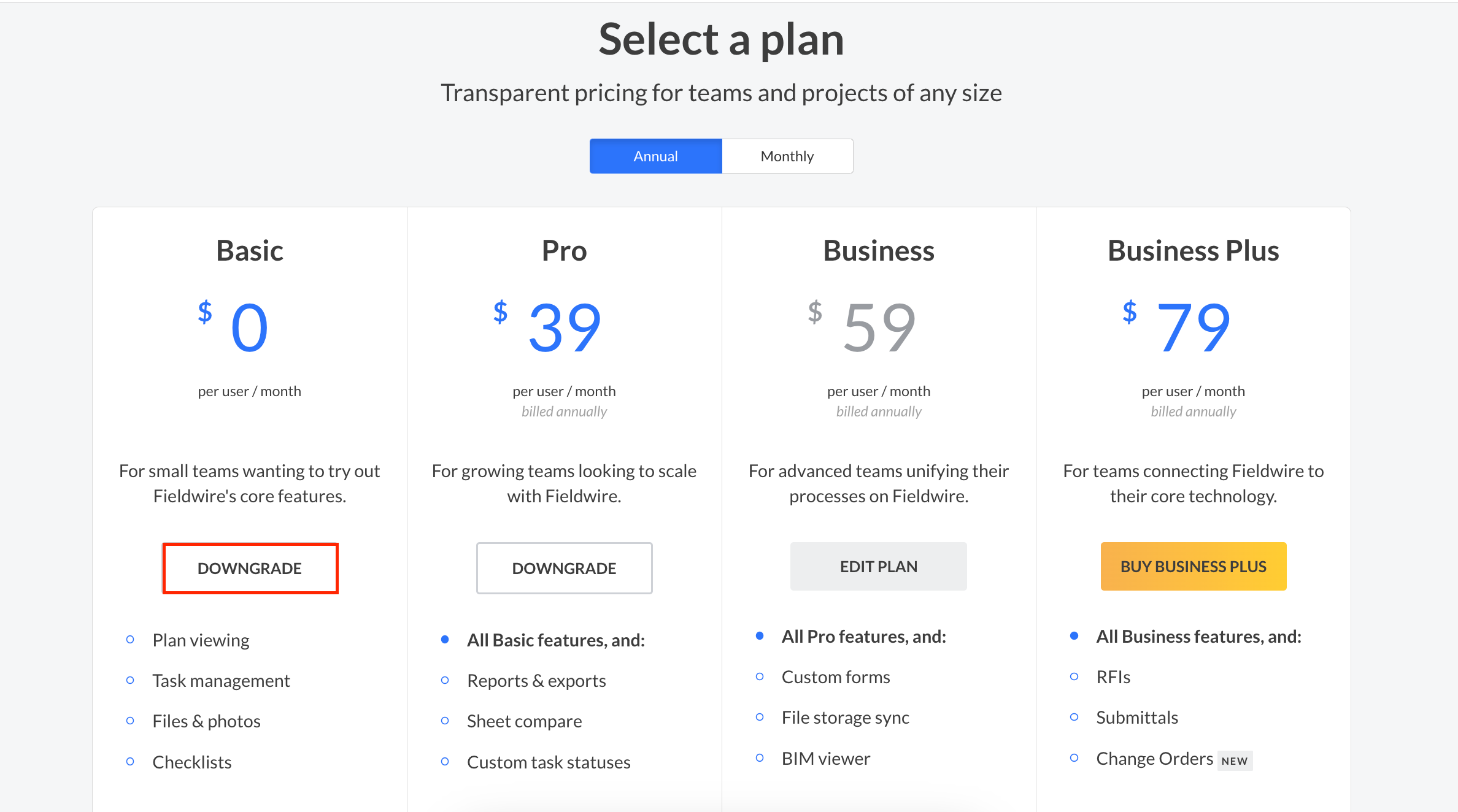 Step 4: Please help us improve! Fill out our cancellation survey to complete the cancellation. You can select one or more reasons and then add any comments as you see fit: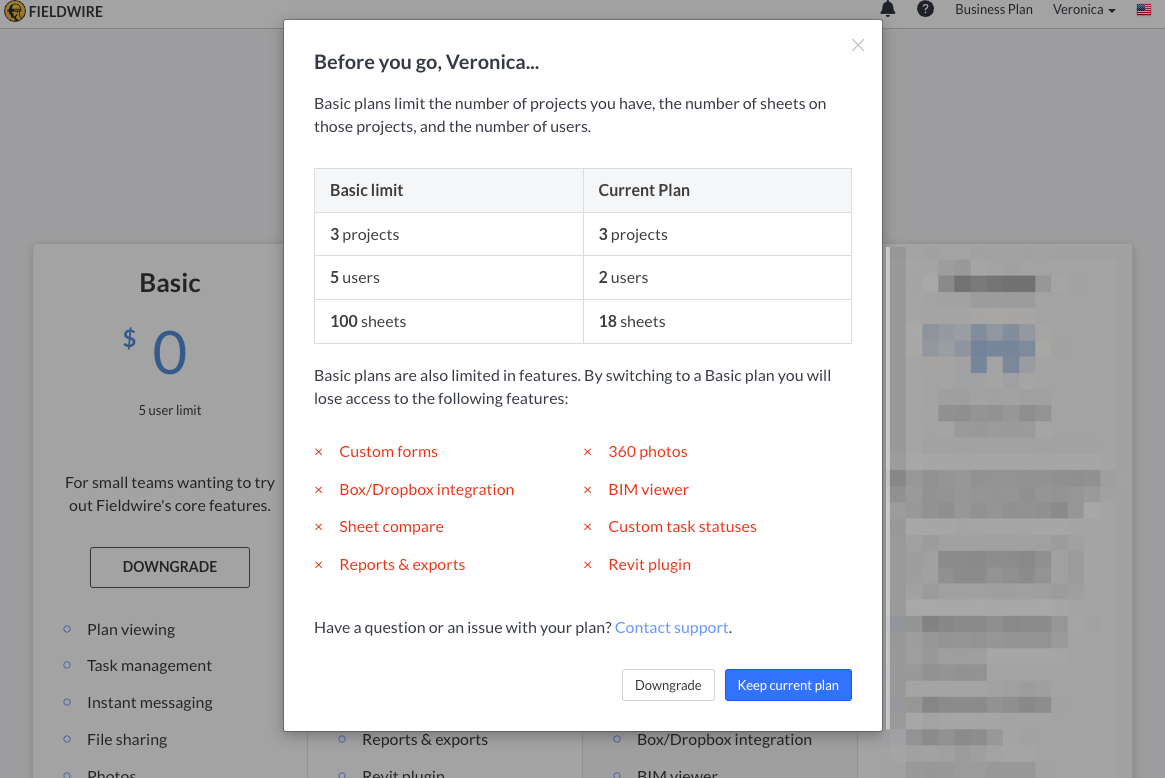 If you would like to delete your account and remove any contingent account information on a 'Basic' plan, and you have an iOS device, you can request this through the iOS mobile app. To do so, click on the 'Profile' button at the bottom of your mobile project dashboard.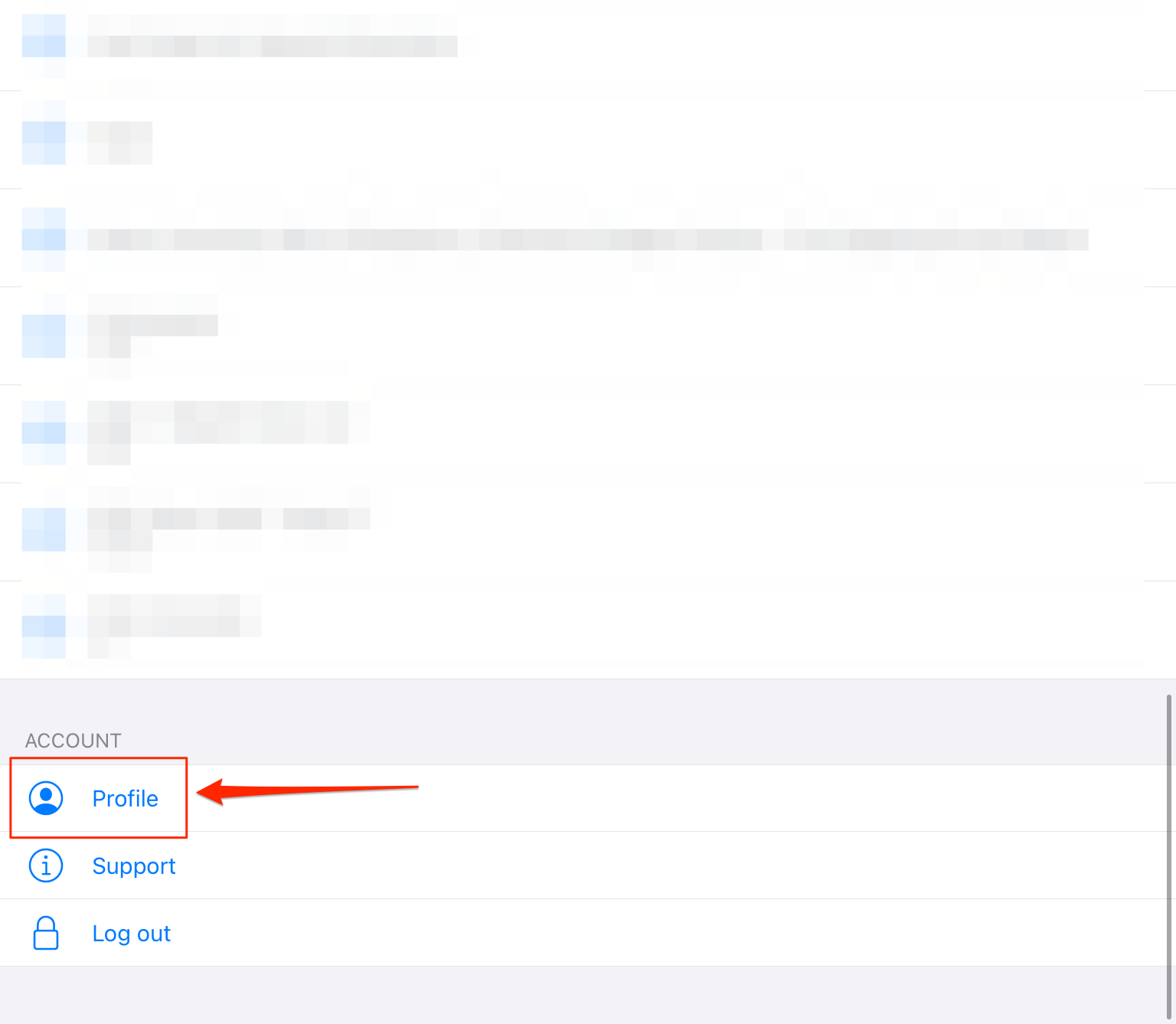 After clicking on the 'Profile' button, you'll see the option to 'Request Account Deletion'.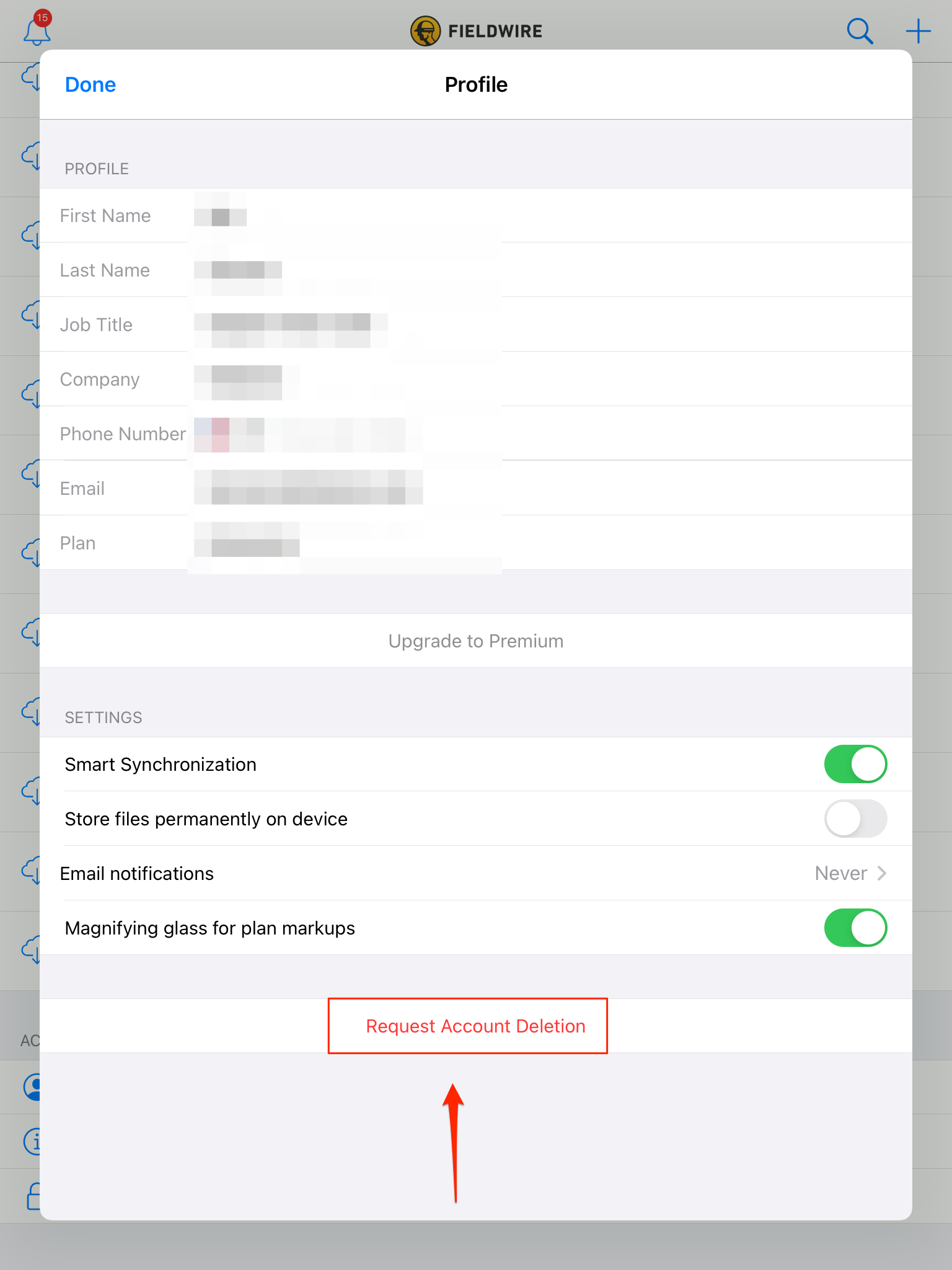 After clicking on, 'Request Account Deletion', you'll see a pop-up with instructions on how to request to have your account deleted. As is stated in the pop-up, once the request is made, it will send a message to support@fieldwire.com to delete your Account and all its information. Once this information is deleted, it cannot be recovered.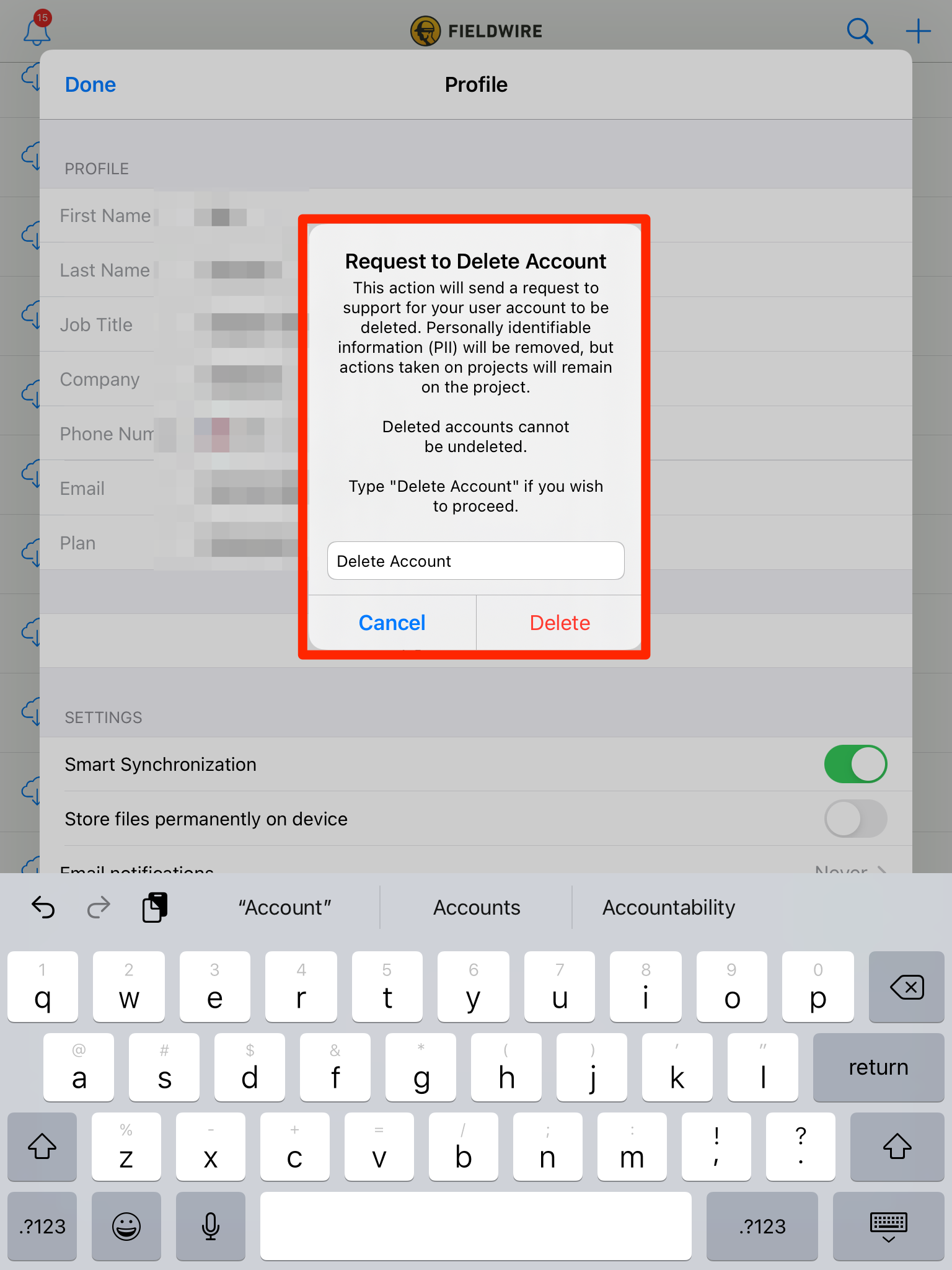 Note: "Delete Account" is case-sensitive. You will not be able to request the account deletion if you type "delete account" or any other variation that is not exactly "Delete Account".
At this time, this process is only available on iOS devices. If you do not have an iOS device but are looking for Fieldwire to remove any contingent account information on a 'Basic' plan, please contact us at 'support@fieldwire.com' so we can assist you further.

More Information: