Overview & background
Task shapes consist of a pin, diamond, and square icon on the 'Tasks' tab - the shape of a task is indicative of how, or if, that task relates to a plan: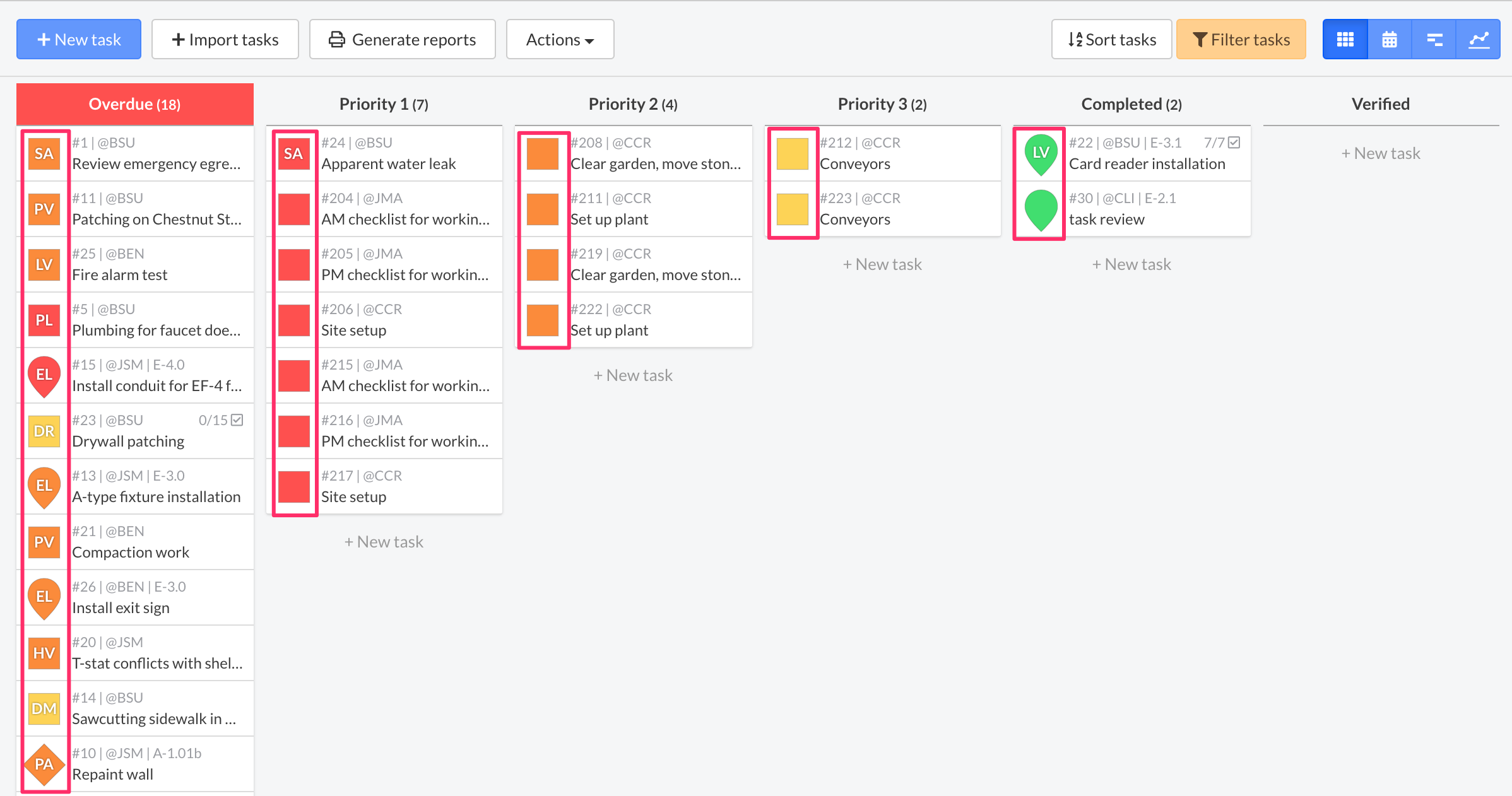 Pin-icon - task on a specific location within a plan


If a task is 'pinned' to a plan (for example, if the task was created from a plan and placed on a specific location) that task adopts a 'Pin' shape to show where on the plan the task is relevant: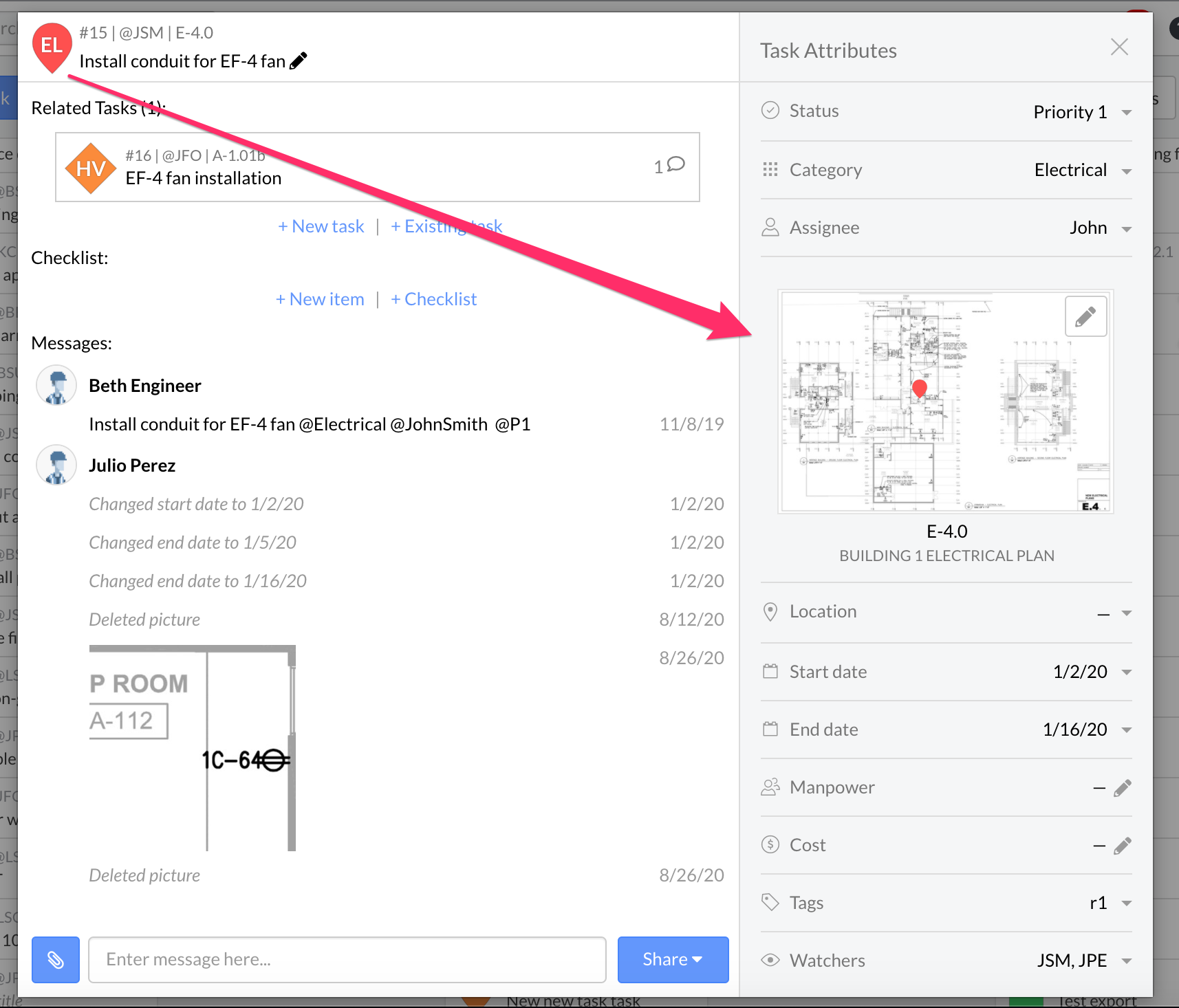 Note: The x & y coordinates of any pinned tasks can be viewed in a .CSV task report.
Diamond icon - task associated with a plan
Tasks that are associated with a plan, but not a specific location on the plan, adopt a Diamond Shape. Diamond tasks can describe widespread issues or comments that are relevant to the entire drawing.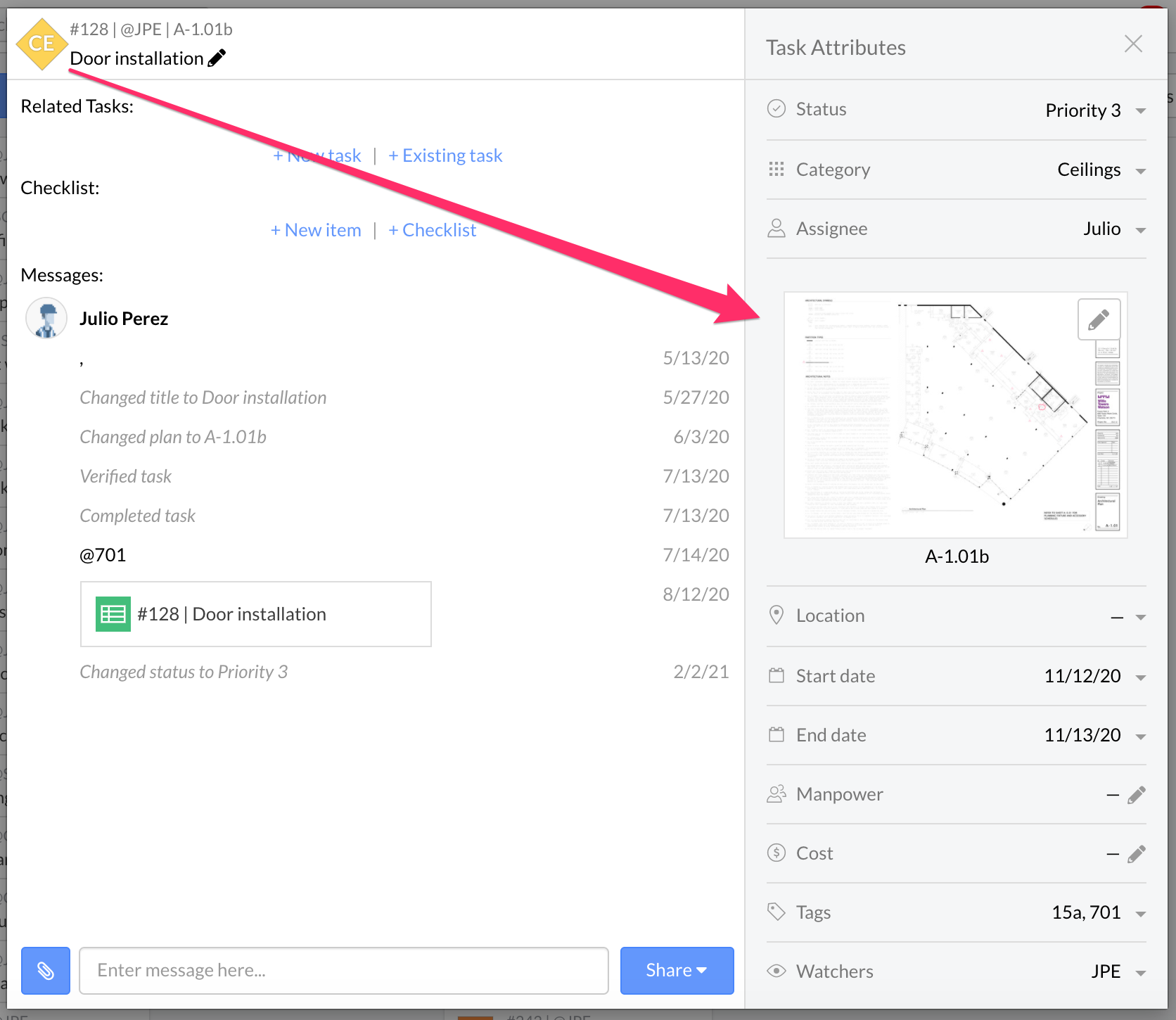 A Diamond Task is created if a Task is created from the '+New Task' sidebar to the right of a plan: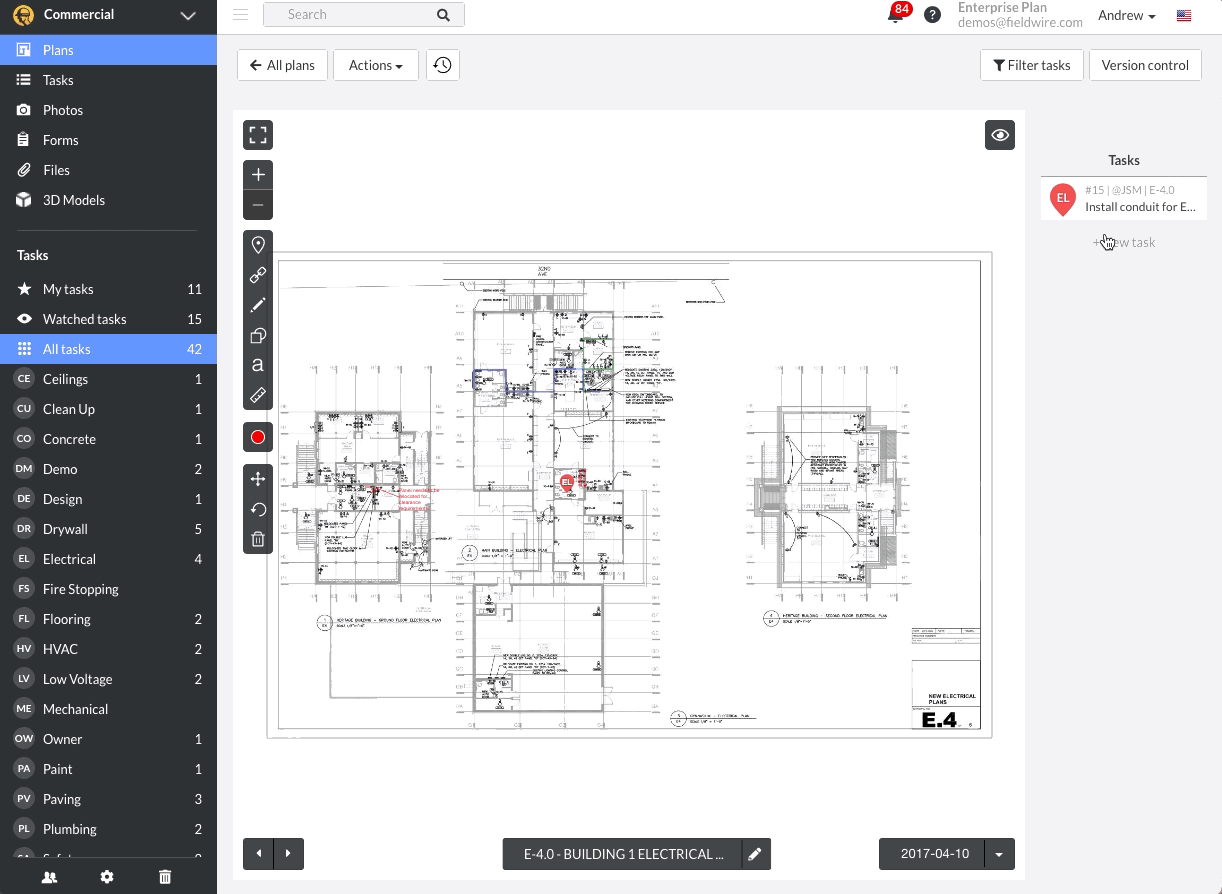 Square icon - not affiliated with a plan
Tasks that are created directly from the Tasks tab have a square icon to indicate these are not affiliated with a plan. These can further signify general work or milestones for the project itself and are not associated with a specific plan, or location on a plan.
These tasks can be later moved onto a plan to become 'Pinned' to a plan. Alternatively, if a 'Plan' is selected under the 'Task attributes' from a Square task, the Task will adopt a Diamond shape: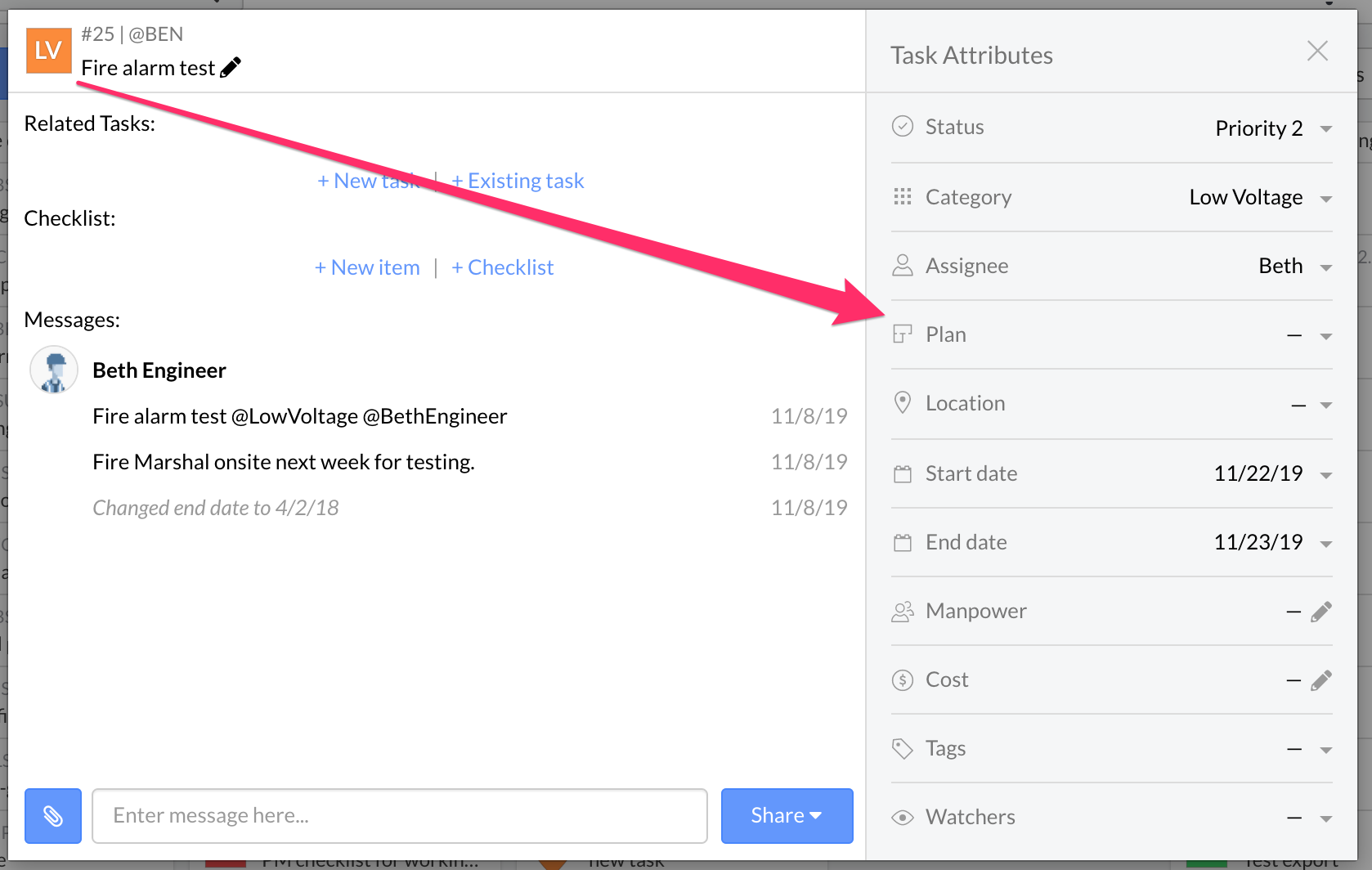 More information
Video Tutorial on Creating Tasks


Video Tutorial on Advanced Task Features