Selective syncing is the ability to choose which of your projects you want to sync to your mobile device. This is so you can save some valuable disk space if you have an older device, or else a device that already has quite a bit of data used up. This feature is available on both the iOS and Android versions of the Fieldwire app.
When you first log into Fieldwire on your phone or tablet and view your active project list, you will see a crossed out syncing icon to the left side of each project title. This means that your projects have not yet been selected for syncing data. If you click on a project title to open it, you will be prompted to confirm that you want to sync that project's data to your device, and doing so will allow new data from that project to sync from then onward (you will not be prompted each time you open the project). You can select which of your projects to sync to your mobile device and which not to.
If you later wish to disable syncing for that project, you can do so by going to the Settings page of your project and choosing to deselect the syncing feature. Doing this will also remove all the existing project data from your mobile device (although it will still exist on the web).

iOS: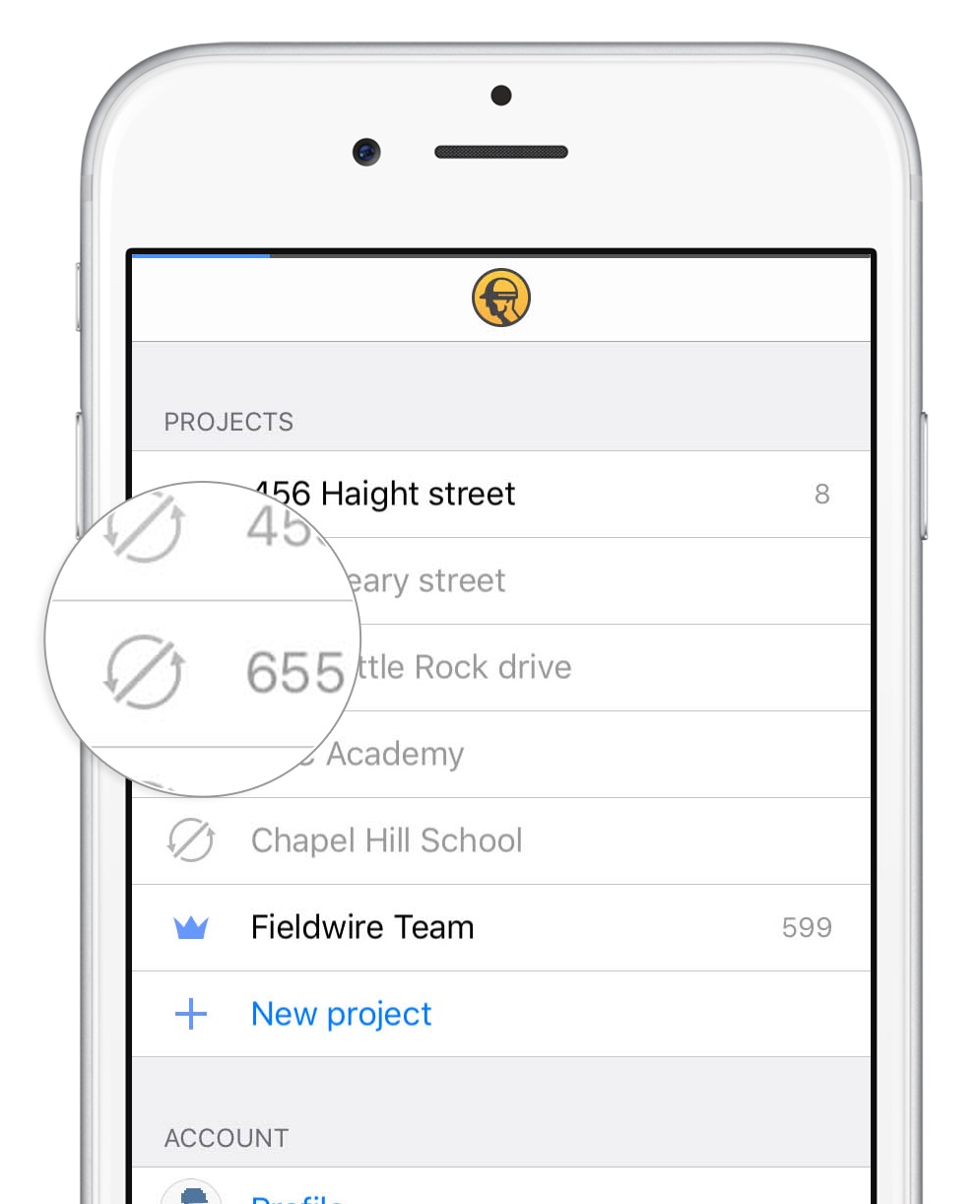 Android: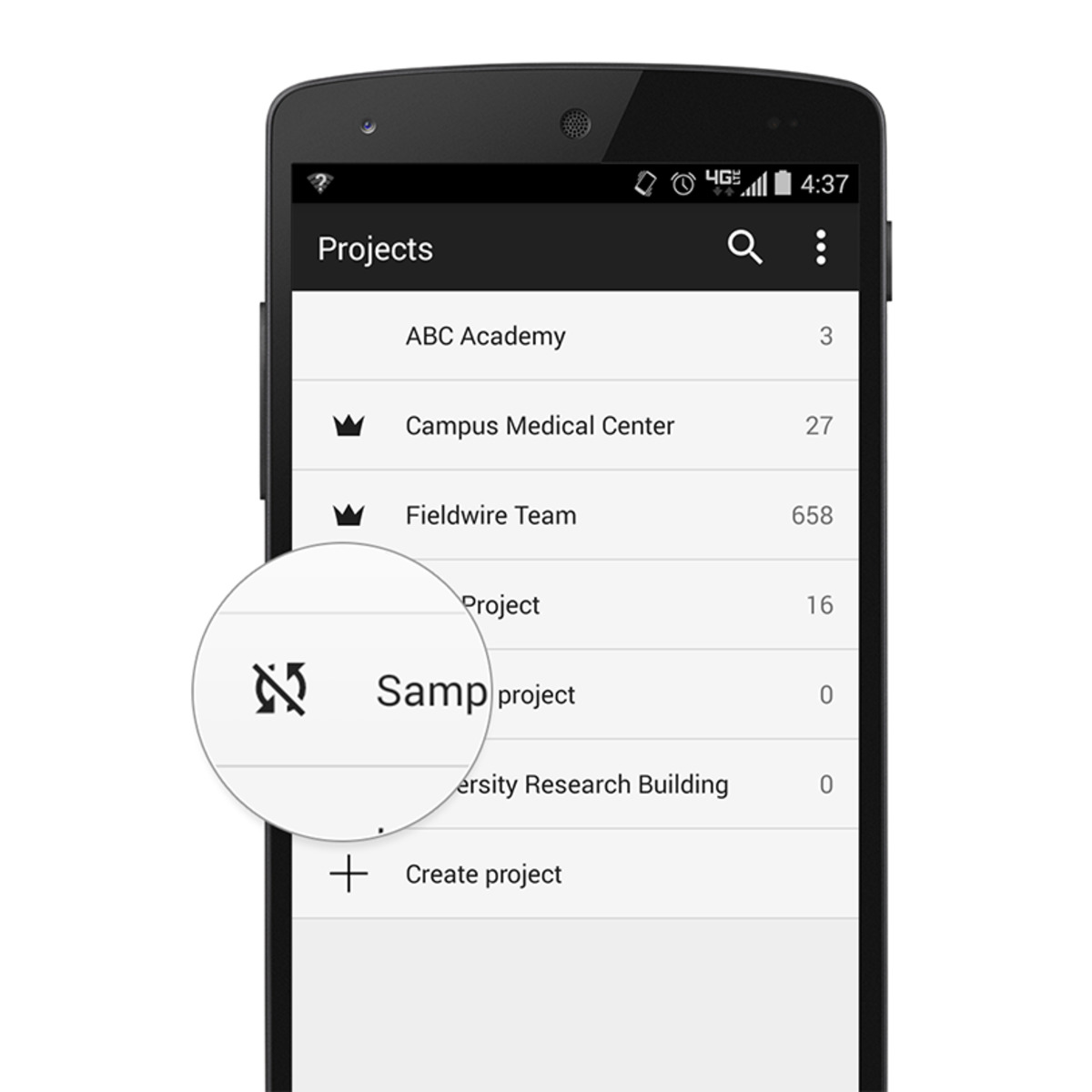 Disable Syncing (iOS):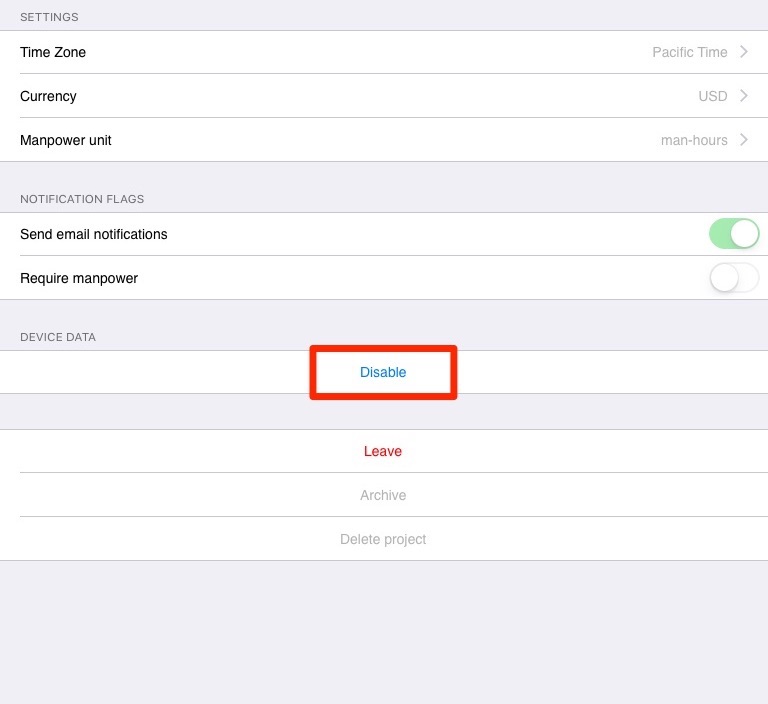 Disable Syncing (Android):