Overview & background


Plan hashtags allow you to group specific plans together. These tags are a great way to organize your plans and associate them with a specific trade, duty, discipline, etc. It's also a great way to instantly filter for plans that you frequently access during the course of your project.

How to tag your plans


Step 1:

Select all plans you would like to tag by clicking on the upper left-hand box of each plan thumbnail. You can also select a folder to tag all of the plans housed in that folder.
See how to select plans on the Plans tab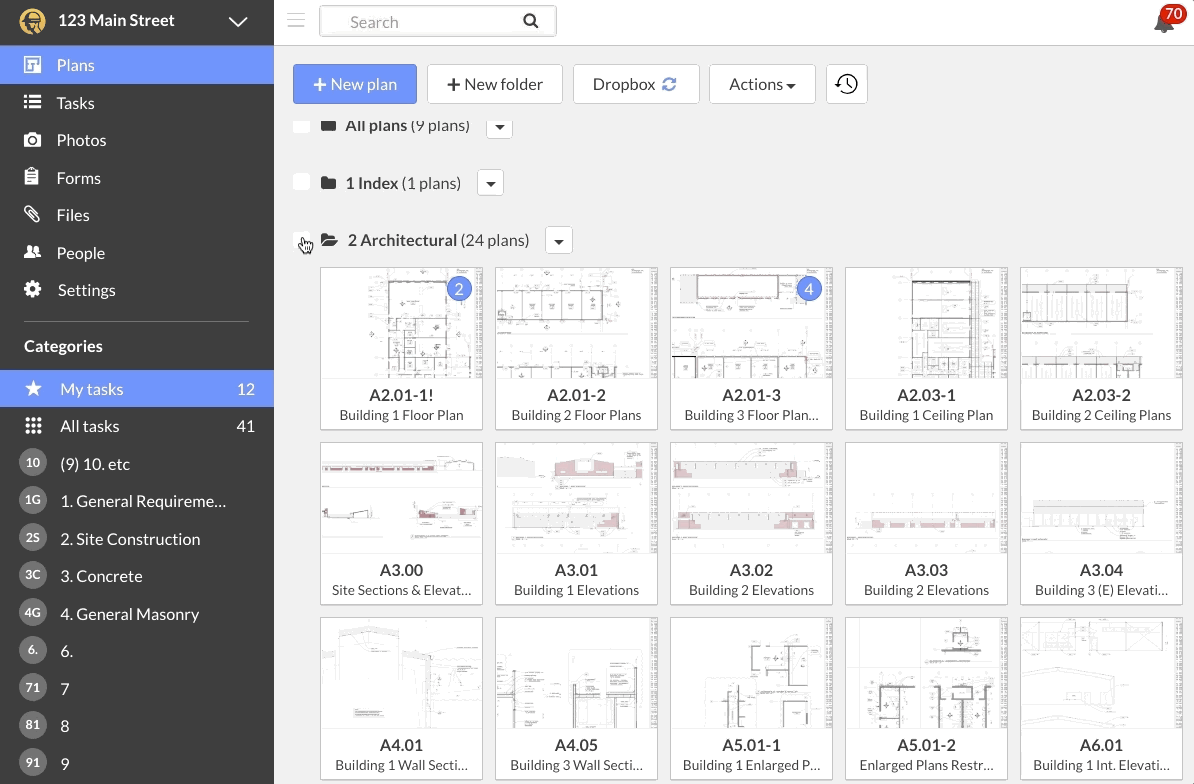 Step 2:

After you select all the pertinent plans, click on the 'Actions' button at the top of the screen. You will then select 'Manage tags'.
Selecting the red 'Actions' button and then 'Manage tags'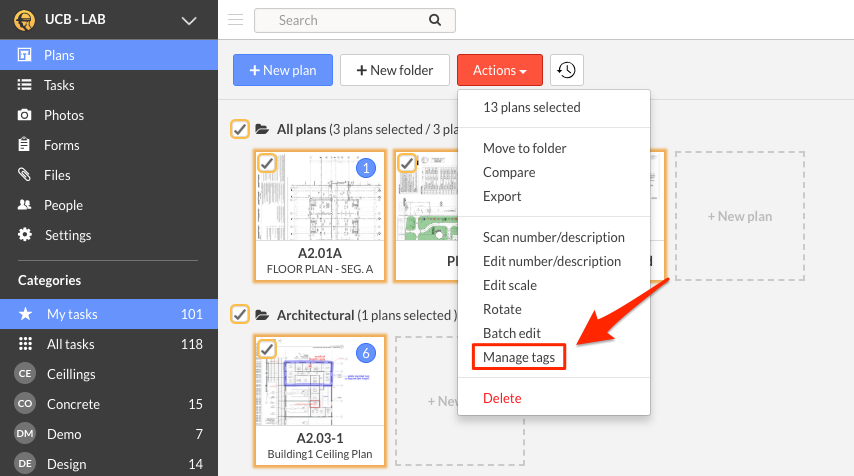 Step 3:

The 'Manage tags' box will then appear. Here you can enter a new tag or type an existing tag to associate all selected plans with that tag. To remove tags from the selected plans, click the "X" next to the tag name.


Adding new tags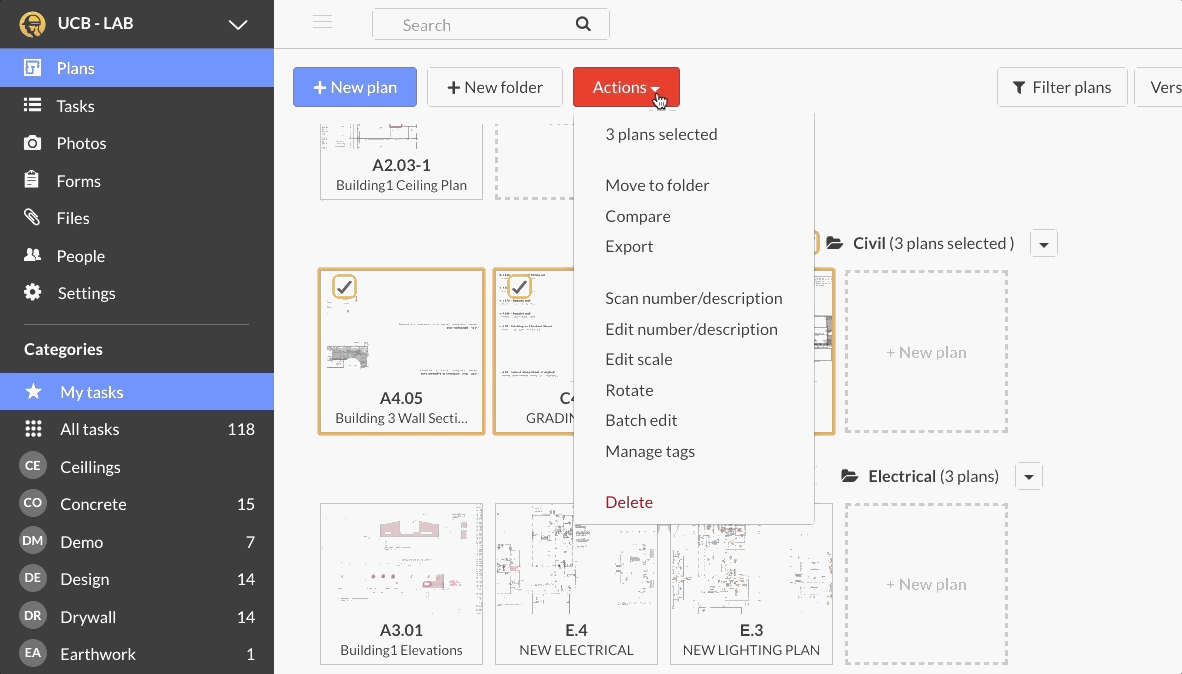 Step 4:

You can now filter plans on (web or mobile) by the tag and only those plans will appear.
Filtering by tag on the web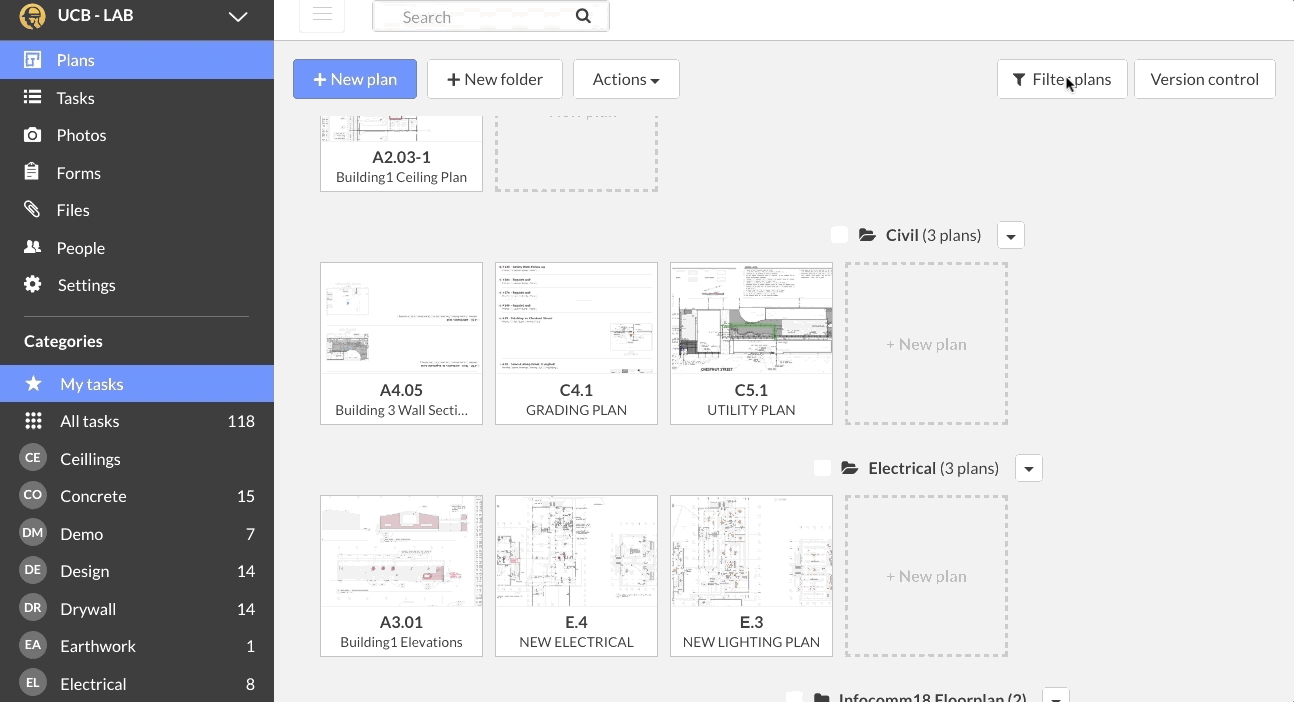 Filtering by tags on an iPad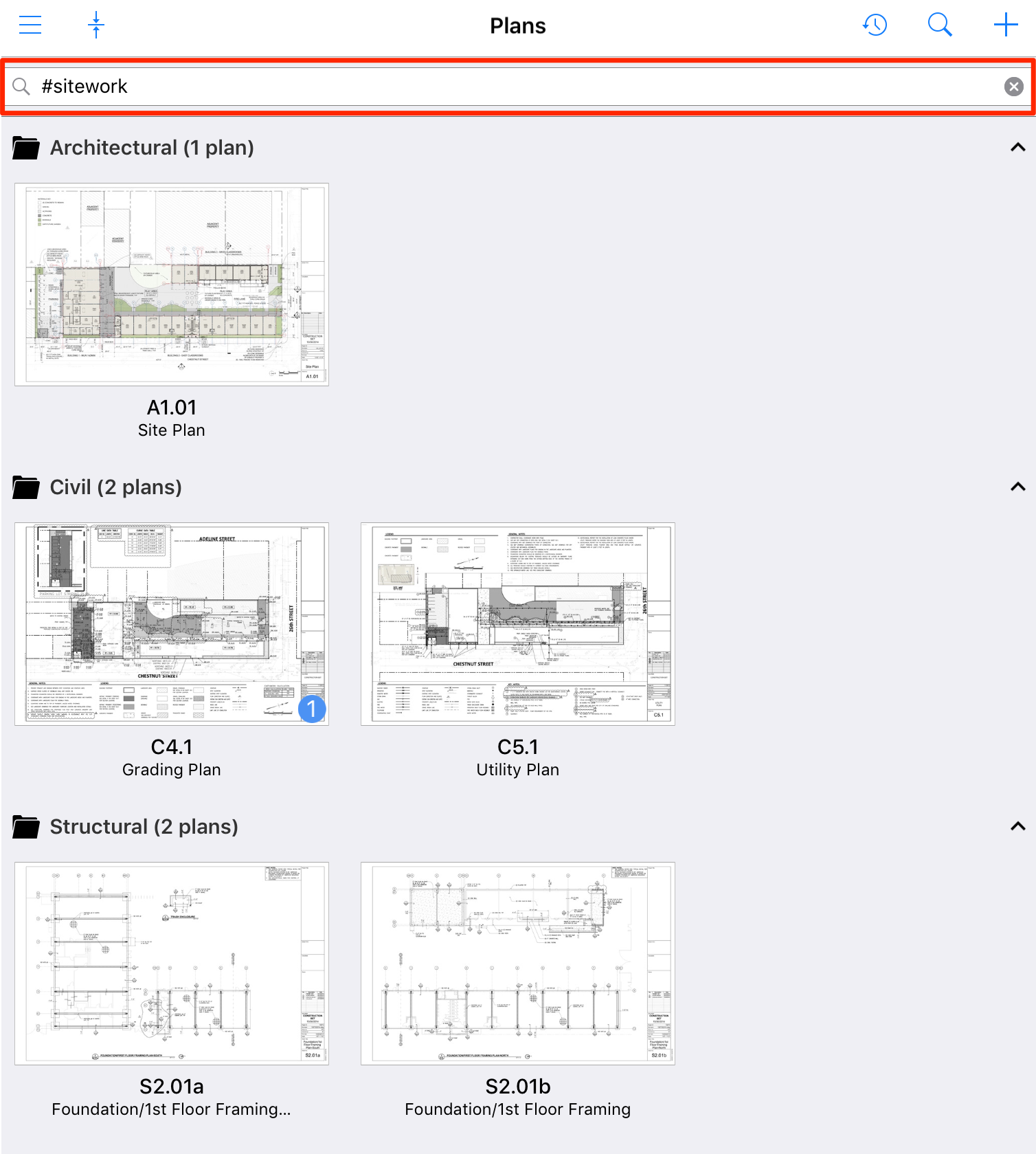 Tip: You can also filter and sort by hashtags in reports!
Tip: Project Admins can also manage a list of tags under the 'Settings' tab.

More Information
The process for applying plan tags is very similar to adding tags to tasks and photos