Whether you're in pre-construction, project execution or project close-out, or even if you're simply looking for a way to communicate efficiently within your business, you need Fieldwire tasks!
No matter what work is being undertaken, there are always questions, observations and/or issues which need to be addressed in a visible and straightforward manner. Fieldwire tasks replace haphazard phone calls and emails, and are a catch-all way of documenting the following:
QA / QC issues
Inspection observations
Punch items or deficiencies
Safety issues
RFI's and change orders
Work progress
Delays
Design and pre-con coordination
Variations
General communication and instant messaging between team members
To create a task on plan, simply select the pin icon on the mark-up toolbar: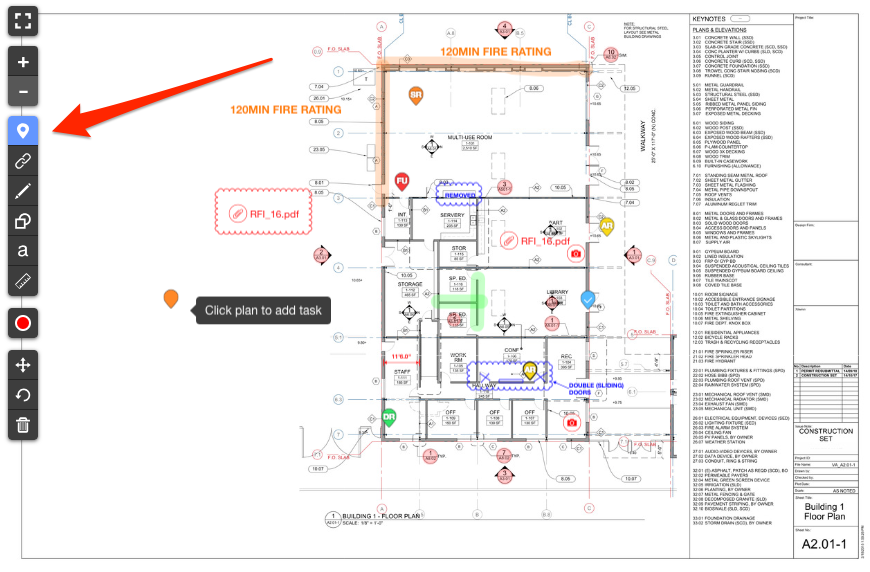 Adding a task on web.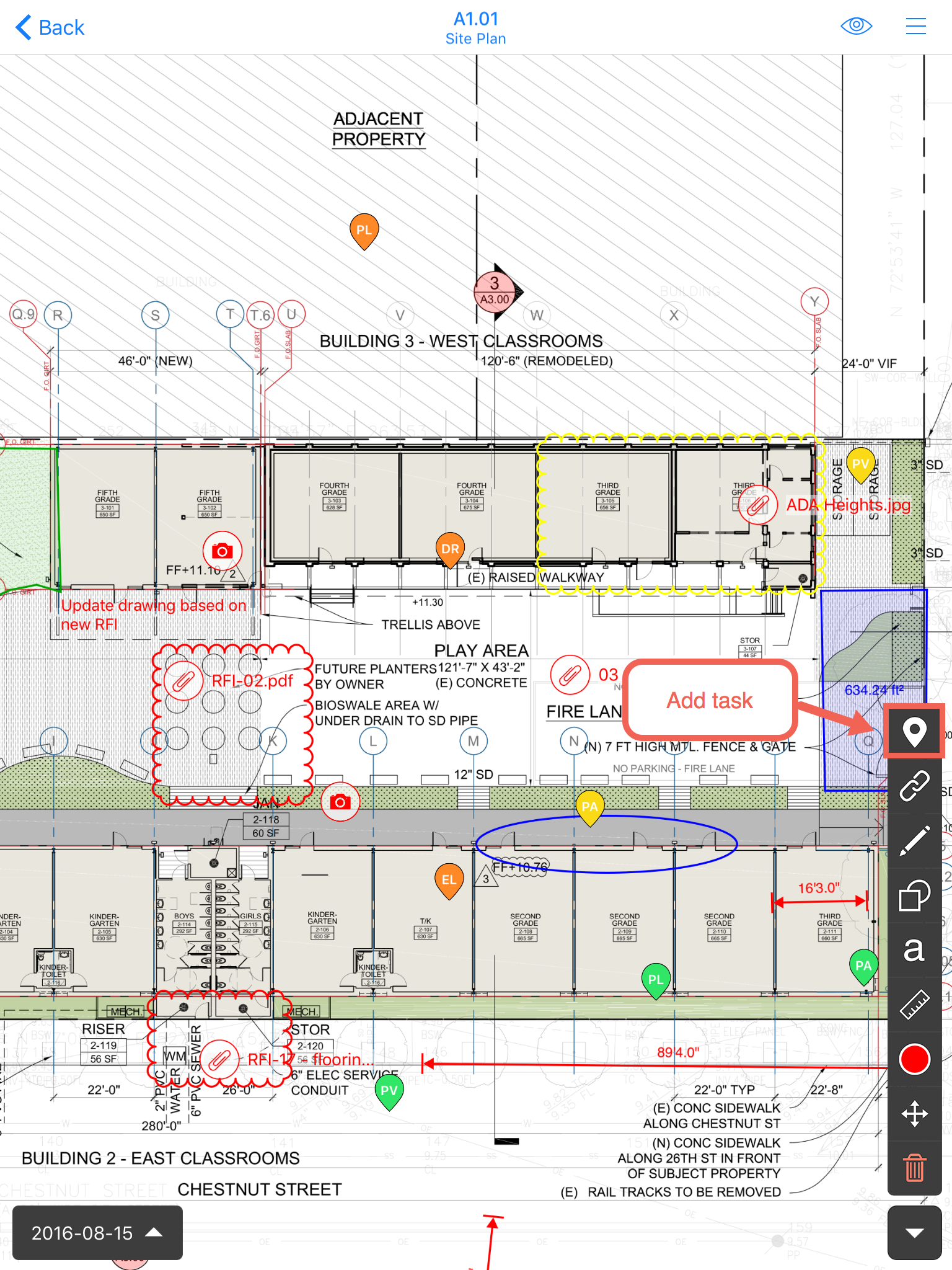 Adding a task on mobile


Once you've added a task, you can then populate the task: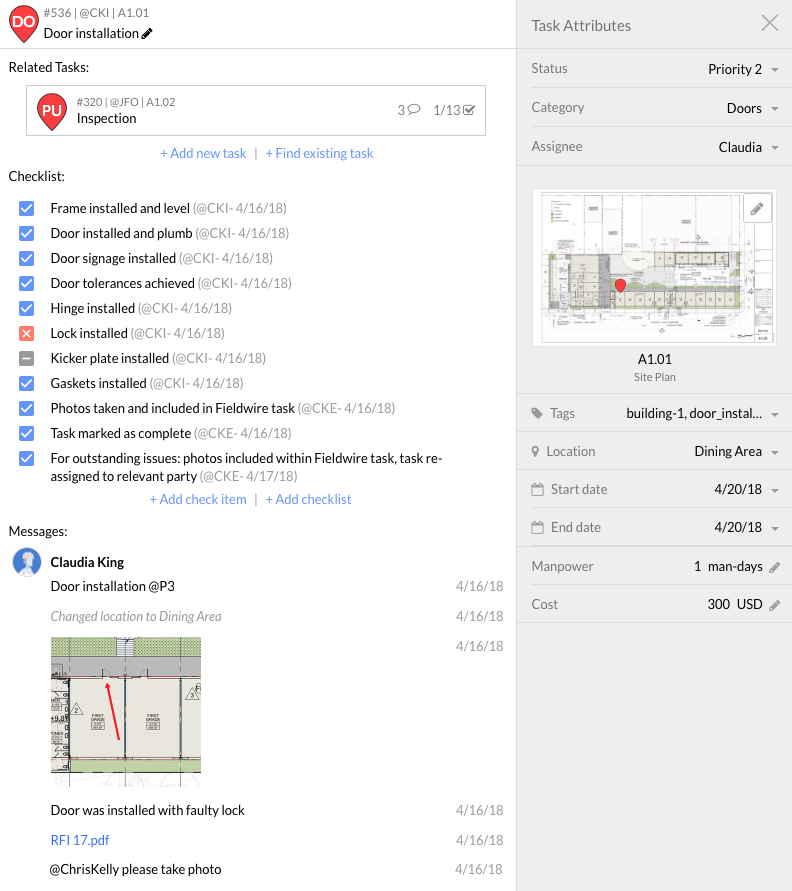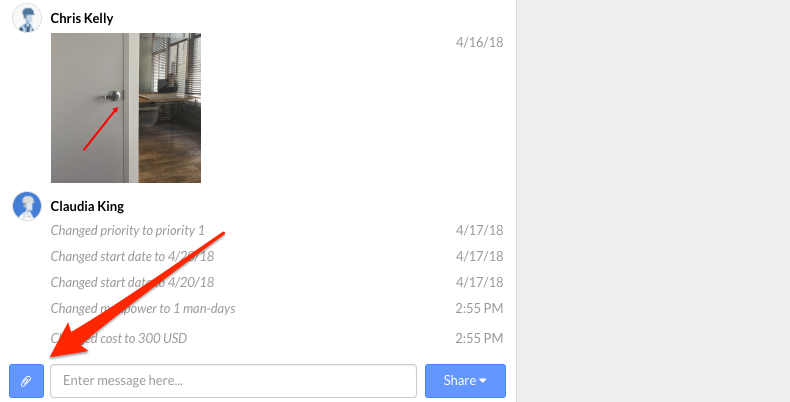 An example task view on web
Task Content
You'll notice that this task in particular is tracking a construction activity: the installation of a door. On the lefthand side, there is the correspondence between Claudia and Chris. This correspondence includes:
A related task, which is simply a linked task.
A checklist, which tracks the initials and date that each item has been checked off. These checklists can be inserted from templates, making the task set-up very quick.
Time and date stamped correspondence.
A detailed plan mark-up (referred to as a Crop Plan), added by selecting the paperclip attachment button.
A link to a PDF file.
A marked up photo which Chris took on his mobile device in real time.
Task Attributes 
To the right, you'll see the task attributes which allow you to manage and filter your task data. These attributes are the backbone of Fieldwire's task management capabilities and are the mechanism by which you can improve the efficiency of your projects, allowing you to:
Task attributes are outlined in detail in this article.
Advanced Task Features
As your projects expand and you build up more and more tasks, we have developed a number of advanced features that allow you to manage tasks in a very time-efficient manner, such as: