Overview & background
Inspections are an integral part of getting jobs done the right way, and Fieldwire is dedicated to relieving any stress or unnecessary steps from the inspection process for you.
You can quickly survey and record content through tasks to send out all of your findings to the appropriate teammates by generating reports to ensure that every aspect of the project is built to perfection.
Setting up your project to do inspections
Let's start by thinking of the different types of inspections that will need to happen on your project and what important data will be needed to complete those inspections.
Upload any drawings, approved submittals, details or cut sheets to the Files tab. You can also upload specs to the Specifications tab. Having every piece of information in hand makes it simple to compare current site conditions to project standards.
Check out our new "Practical Guide to QC (Inspections)" for in-depth instructions on exactly how to configure and leverage all the additional Fieldwire features that can supercharge your QC/inspections.
Create checklists templates
You can create checklists and save them as templates to easily add to your inspection tasks at the beginning of your project.
Checklists are very useful when added to inspection tasks. As you do your walkthrough, just check each item off and there will be a record of who and when it was marked off.
Create an inspection task and add a checklist
You may have multiple rebar inspections or general inspections for each room of a building and you can quickly set them up through the task importer or create an individual task.
Add an existing checklist and fill in task attributes such as priority, due date, and assignee to make sure inspections are being completed on time.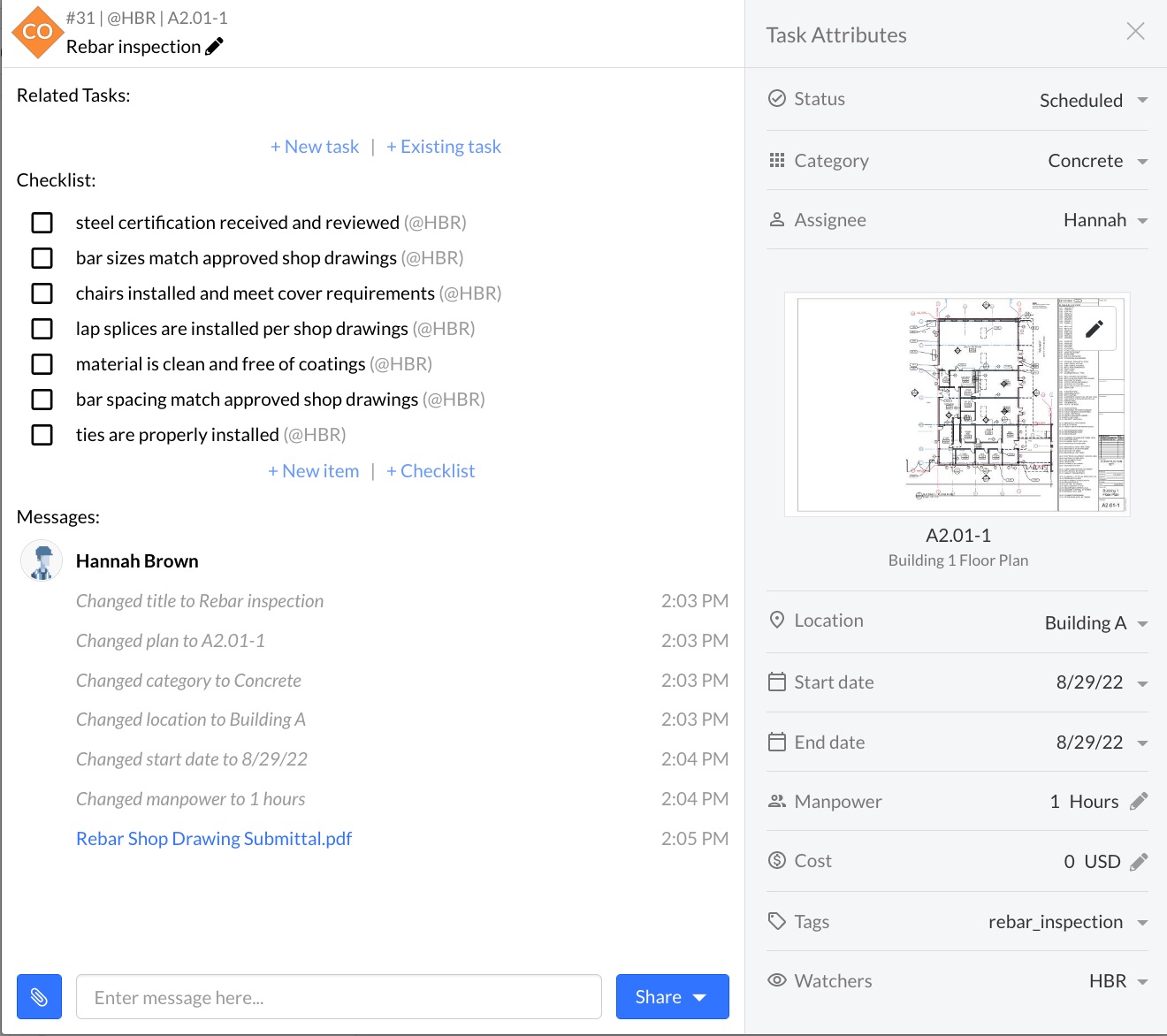 Duplicate the tasks if they apply to multiple areas.
Duplicate an inspection task as many times as you would like directly on your plans.
All of the key attributes of that task will be included in each duplicated task you create. This is useful when you have multiple rooms to inspect or numerous areas across the jobsite to look over.
Just right click on the task you want to duplicate, select duplicate from the menu, and hold down shift to pin the task multiple times wherever you want on your plans.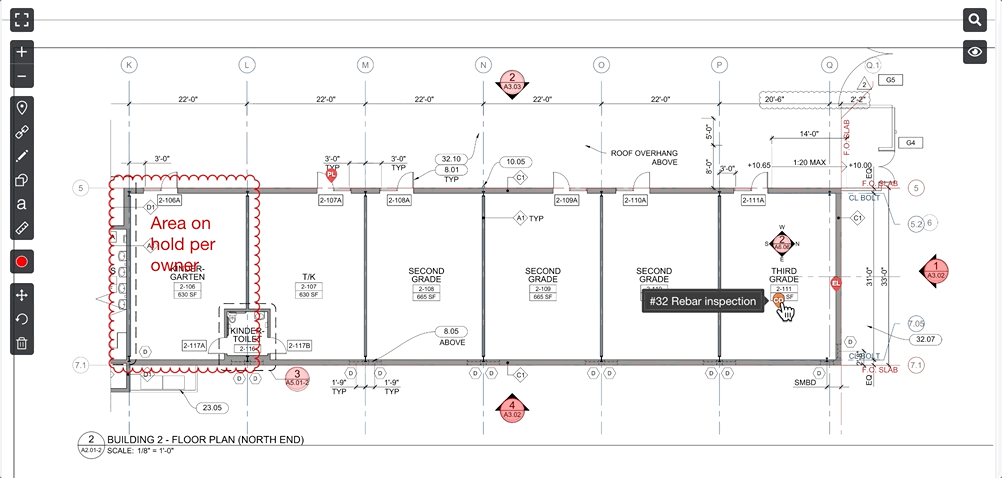 Take the Fieldwire app on-site during your inspection to add photos and comments
As your team walks the jobsite and updates tasks with photos and comments, that new progress is automatically synced with everyone else on the team.
Best of all, those involved with specific tasks will be informed via email and mobile push notifications, so you can always track issues in real-time from start to finish.
You can relate tasks together so one trade knows when their work directly affects another's, and you'll know at a glance when each job is ready for sign-off. If any punch items or safety hazards suddenly arise during an inspection, just create a task for it and assign it to the appropriate person for immediate attention.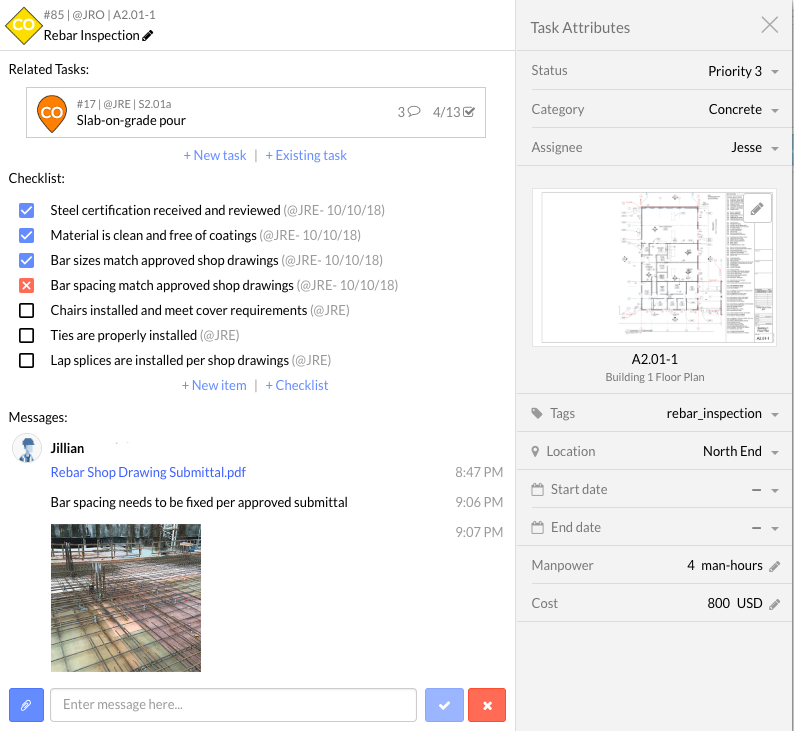 Document the inspection by generating a report.
You can generate a PDF or CSV report of the inspection results. Reports are customizable, meaning that you can include as much or little task information as you need. You can also email reports to any stakeholder, even individuals without a Fieldwire account.
You can create report templates that can be scheduled to be sent out on specific dates or on a repeated basis. Creating and sending inspection reports is fast and easy through Fieldwire. You no longer have to spend hours manually assembling notes and photos and distributing to your team.
More information