Question
I want to export or print a plan(s) with tasks included. How do I do this?
Note: By default, exporting any plan as a PDF will include all markups and attachments (that you have set to 'Show' in the 'Layers' menu, aka the eyeball button at the upper-right of the plan view) except task pins.
Check out this article for more info on how to export plan PDFs if you don't need to include tasks.
Answer
Exporting a plan will not include your task or task pins. In order to include your tasks in an export of your plans, you will need to generate a 'PDF Summary' or 'PDF Detailed' task report.
1. Navigate to the Task Tab and click on 'Generate reports':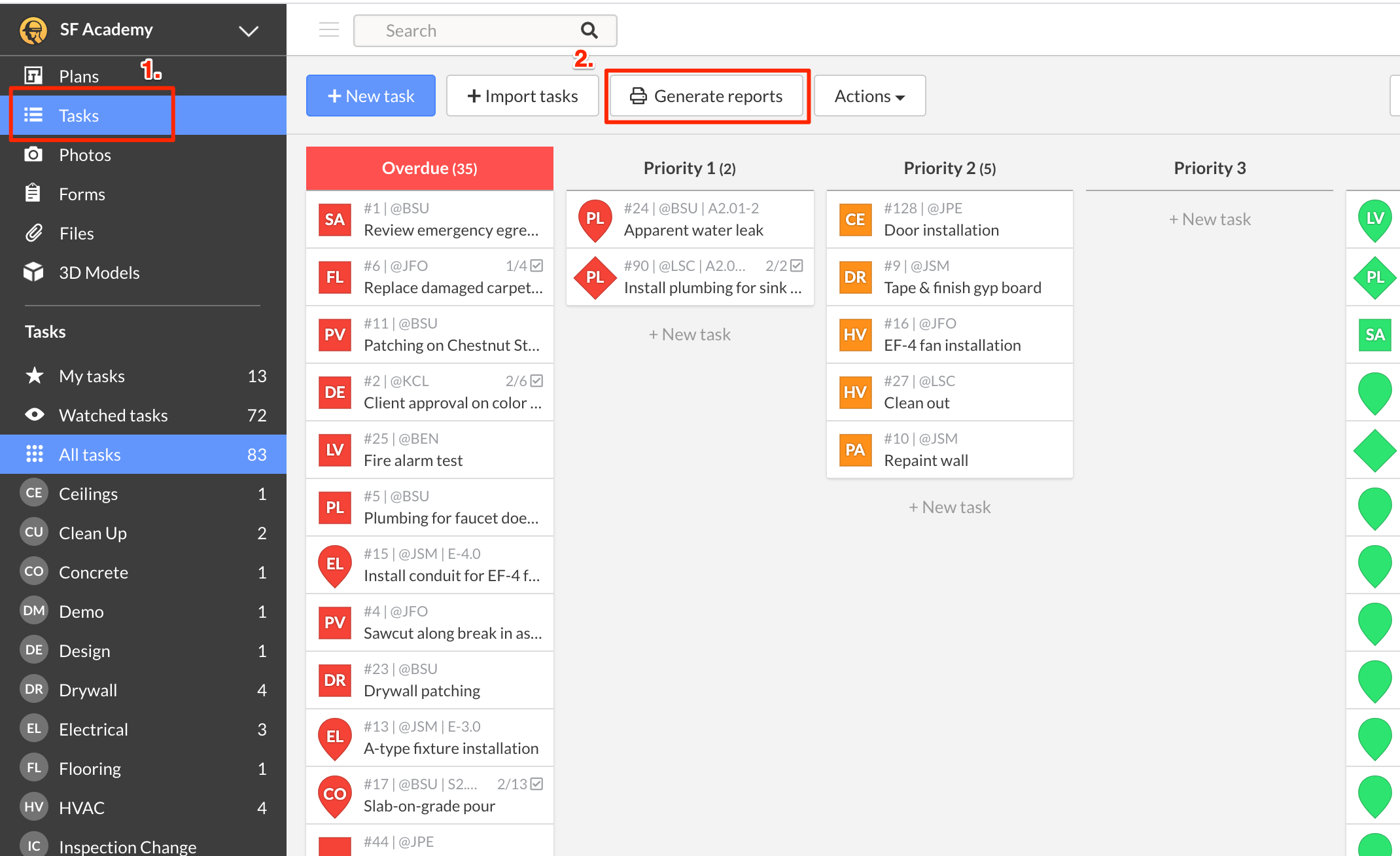 2. Create and name your new report: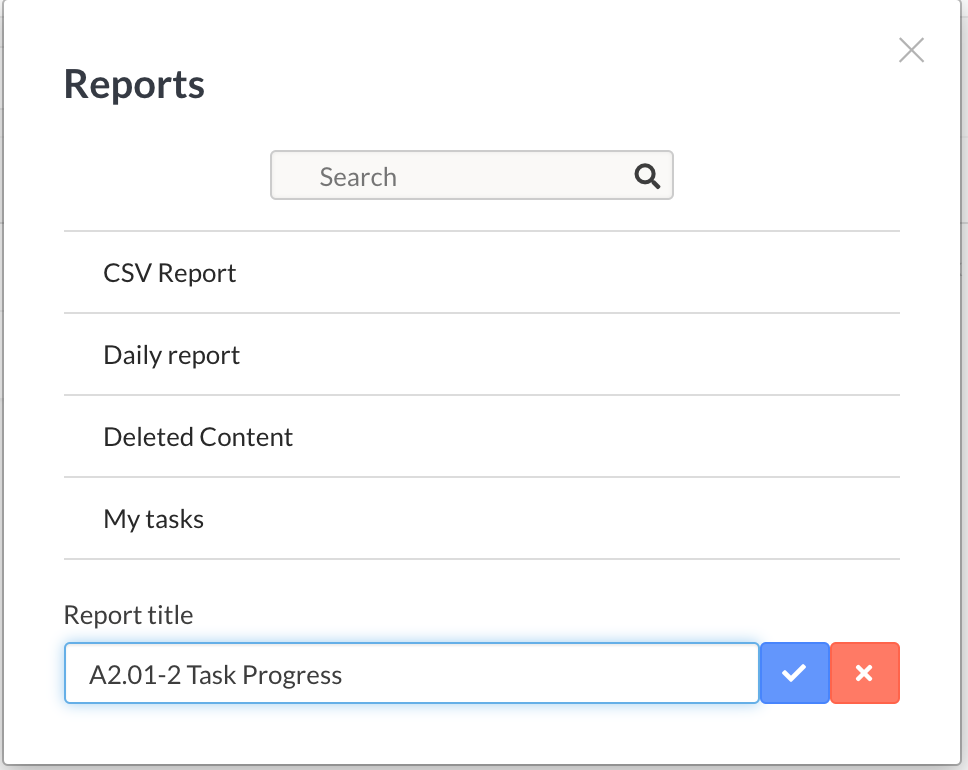 3. Select either 'PDF Summary' or 'PDF Detailed' as report type: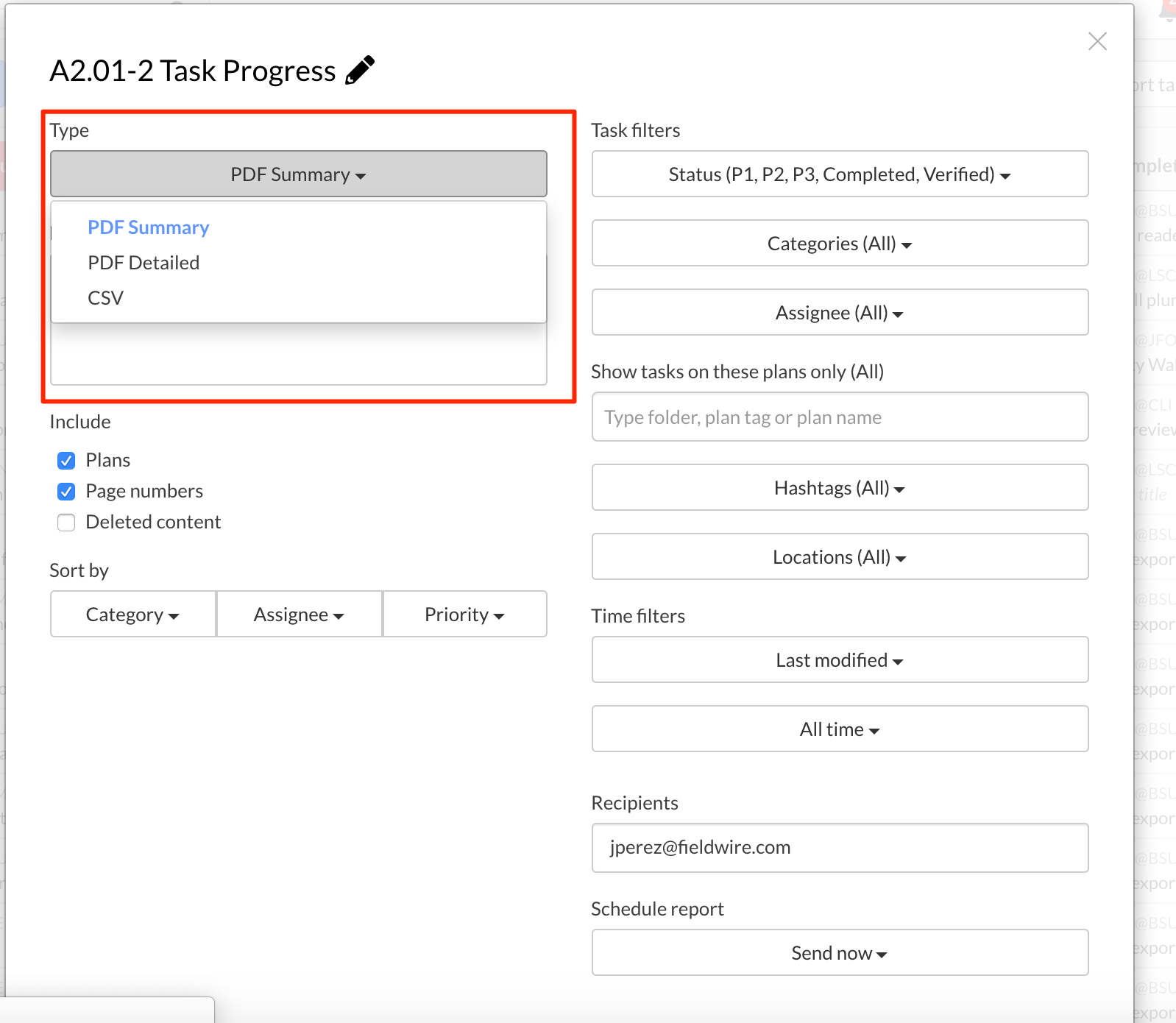 4. Check the tasks you want to be included in this report: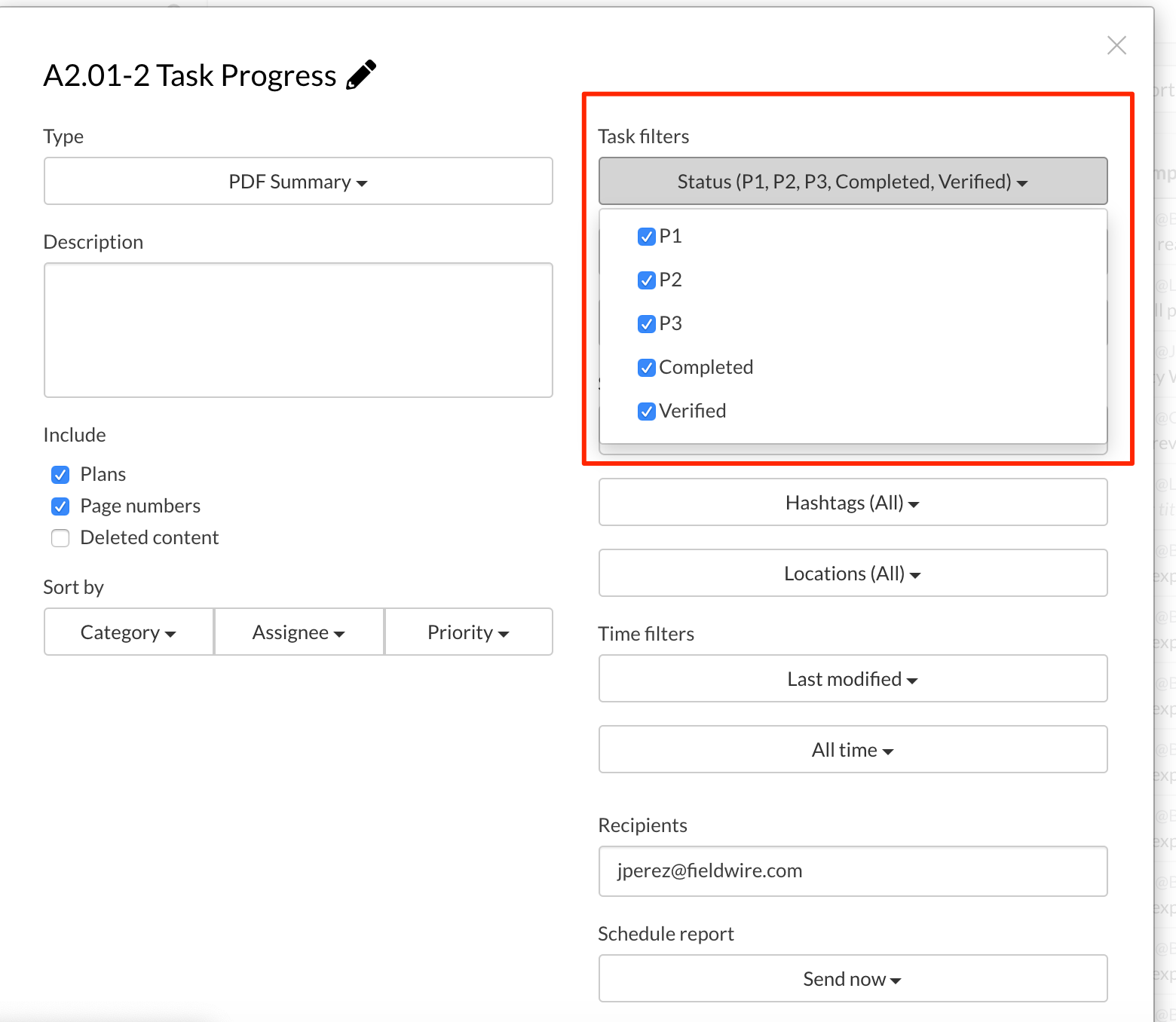 5. Include the plans you want to export: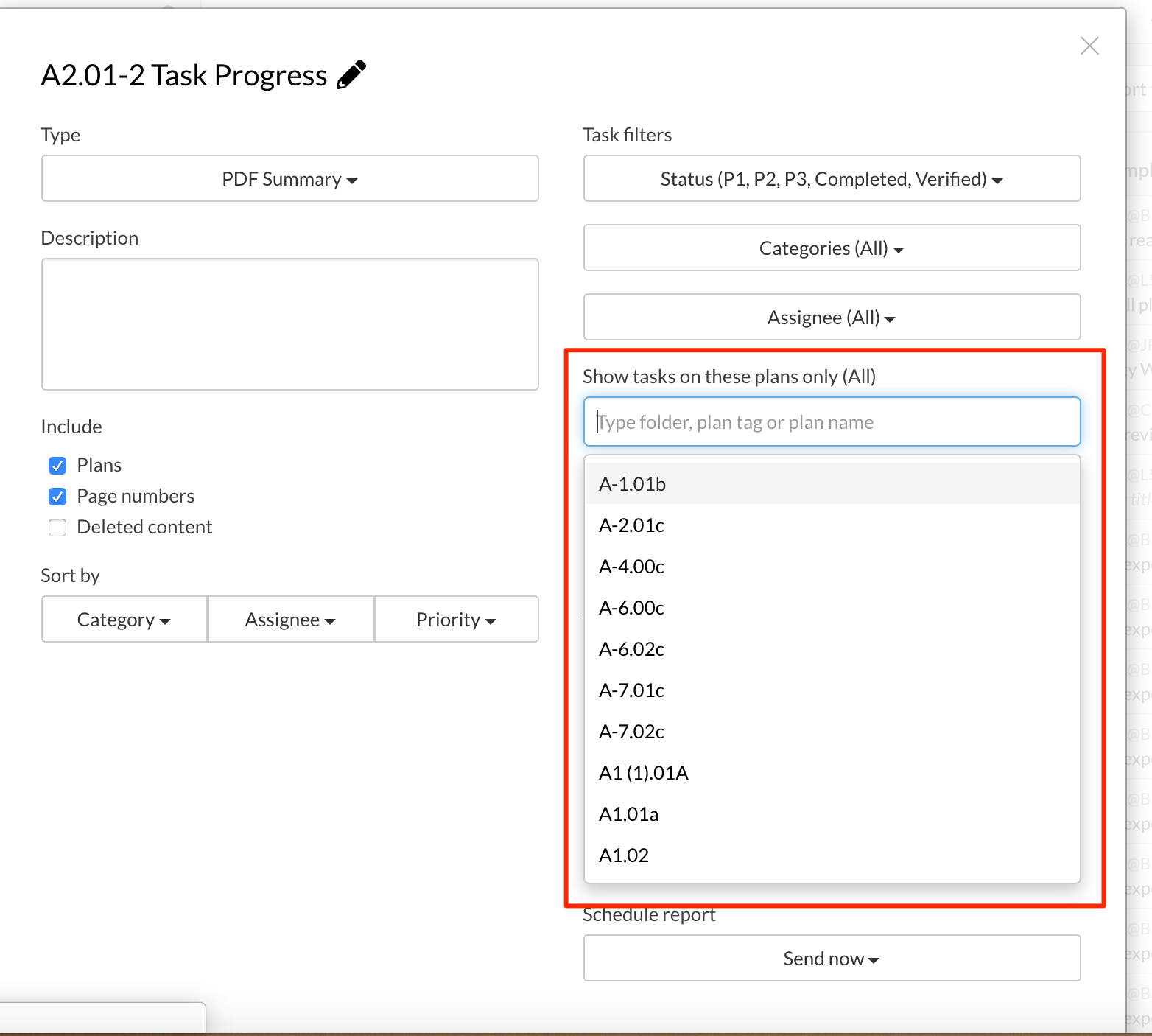 6. Send or download the report by clicking 'Share':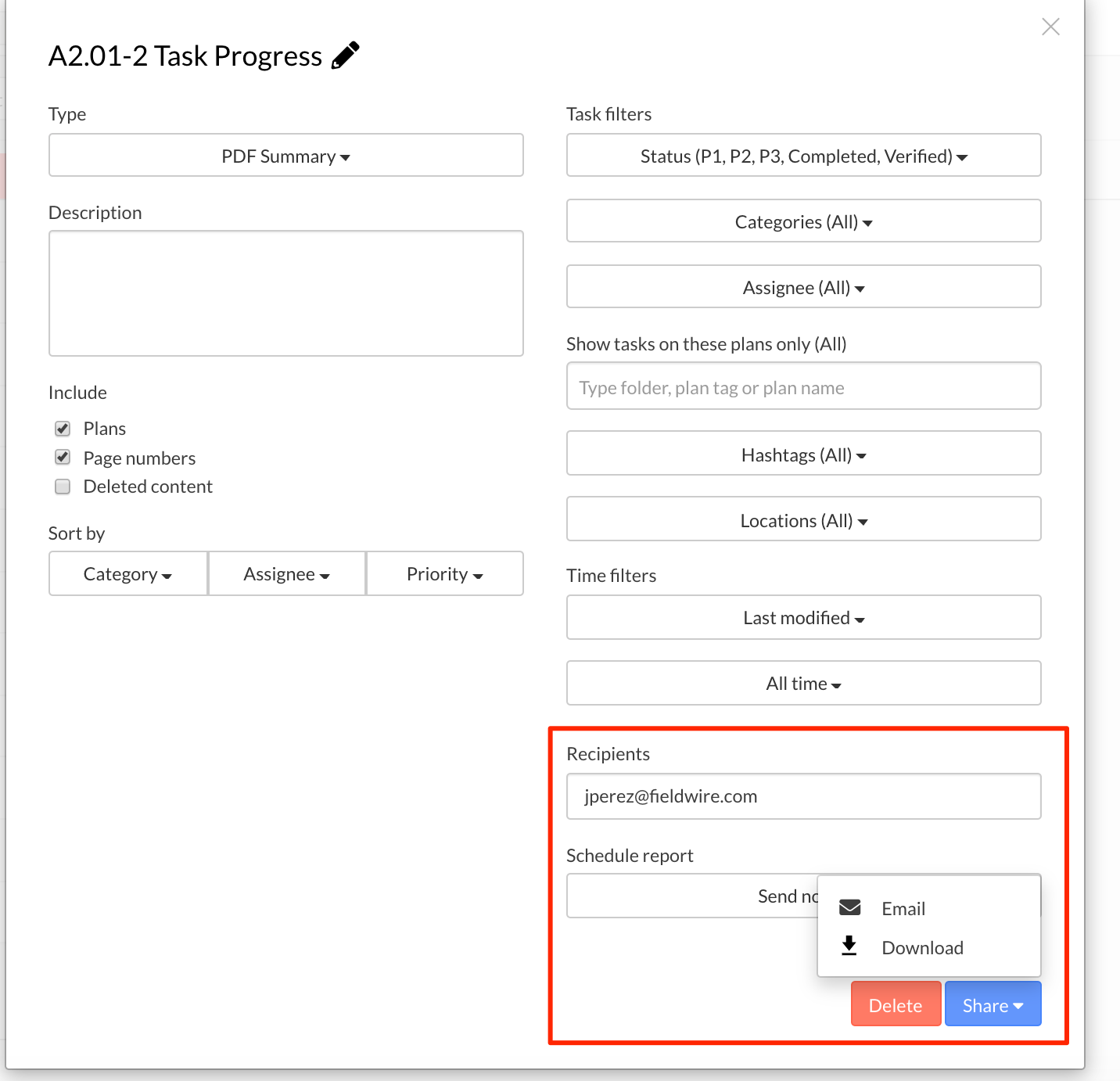 Note: You can send the report via email to multiple recipients, and even individuals who don't have a Fieldwire account.
If you would like to see an example of a PDF detail report, please download here.
More Information
Here are a few additional articles that cover related topics on reports: