Overview & Background
Fieldwire is now offering Project Management solutions to Enterprise level customers. These solutions include entirely new RFIs and Submittals modules. If you're interested in seeing these new modules in action, please request a demo with our Sales Team!
Table of Contents
Enabling PM
Once you have purchased PM through our Sales Team, the modules will need to be enabled on your account by the Fieldwire Support Team. Fieldwire Support will enable these modules, but it will only affect any project created after this enablement of RFIs and Submittals on the Account.
For any project created prior to Support enabling PM on the Account, the Account Owner and/or Managers(s) will need to activate Project Management on a per-project basis.
To do so, from the project dashboard on the web, select the 'settings' gear in a project tile, and choose 'Enable PM':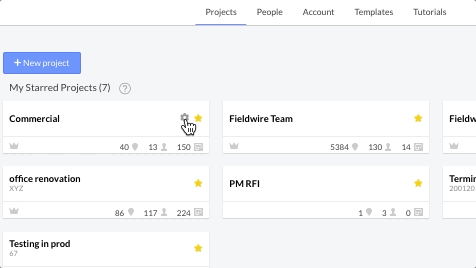 Any Project with PM enabled will have a delineation in the left sidebar between the 'Field Management' and 'Project Management' modules. 'RFIs' and 'Submittals' are nestled under the 'Project Management' section of the sidebar:


Companies
Once PM is enabled on your project, you can organize users by 'Companies' under the project 'People' option. Creating 'Companies' and organizing your users into the companies is a prerequisite to creating RFIs and Submittals since the Company association will determine how an RFI and Submittal can progress, and who can progress it.
"No company"
All users who are originally on the Project, prior to enabling PM, will appear under 'No Company' under the Project People tab. These users, and any users who are not part of a company, are not associated with a 'Company'.



Users who are not under a 'Company' are not able to create or be assigned to RFIs and Submittals. Thus, we advise setting up 'Companies' to ensure that each user on the project is able to successfully leverage these new PM modules.
After PM is enabled, each time a user is invited to a project, they will need to either be associated with a new or existing company in your project:


If you are not associated with a 'Company', and you navigate to the 'RFI' or 'Submittals' tabs, then you will need to "Go to [the] People tab" to be assigned to a Company:



How to Set Up Companies
Any Project Admin can create a new company from the project 'People' tab. To do so:
Click on 'New company'

Enter the 'Company name'

Enter a 'Company Code'
Note: The Company Code indicates the original company that created the RFI or Submittal and is used in the organization and the number associated with that RFI. The Company Code can't be edited after you 'add' the company.



Project Admins can move users into companies. To do so, either individually, or en masse, select the checkbox to the left of the respective user(s), and then choose 'Actions' and 'Move to company':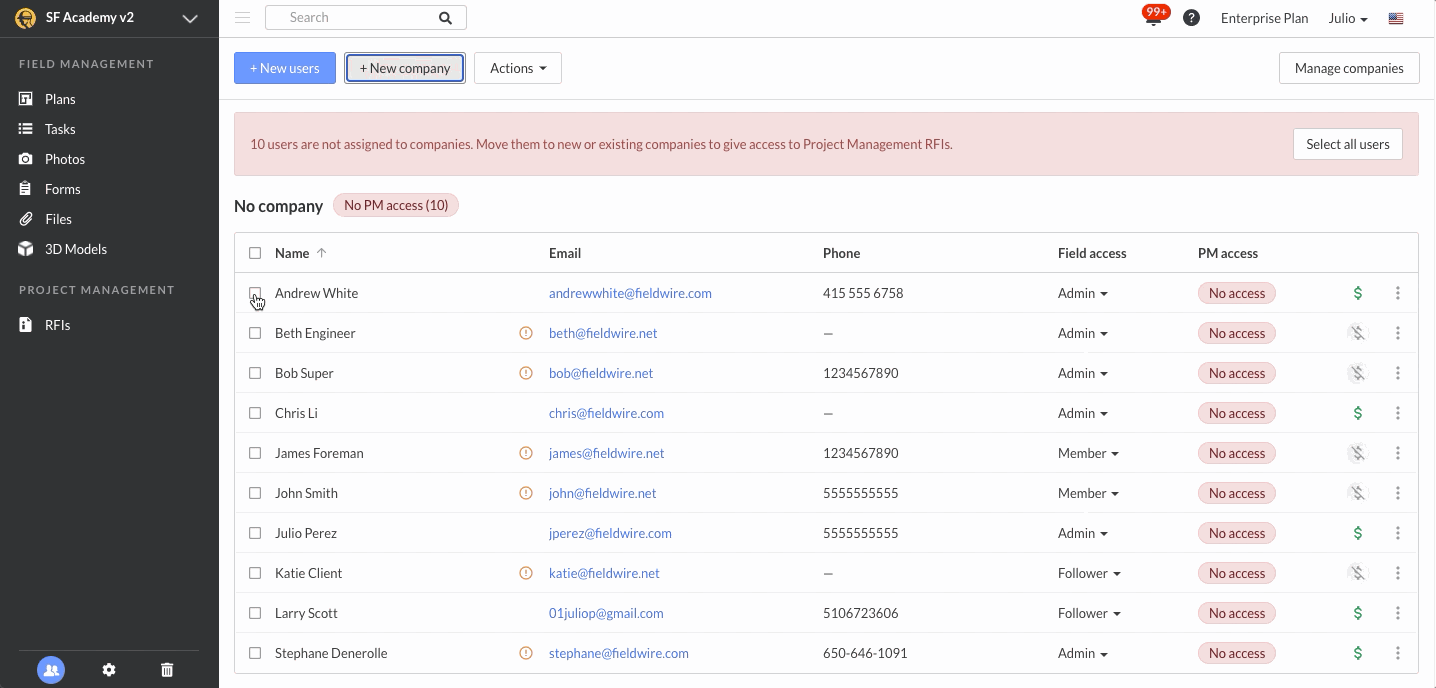 Similarly, you add a user to a company after clicking on the three vertical dots to the right of a user's name: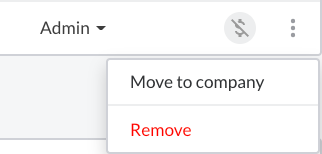 Managing Companies
Project Admins can select the option to 'Manage companies' to adjust the name of any existing companies, or to add a new company to the project:



Field Access
The 'Field Access' drop-down determines the level of access for the 'Field Management' tabs - Users can be 'Admins', 'Members', or 'Followers'. Any users that have 'Admin' Field Permissions are able to invite users to a company and adjust a user's Field and PM access level: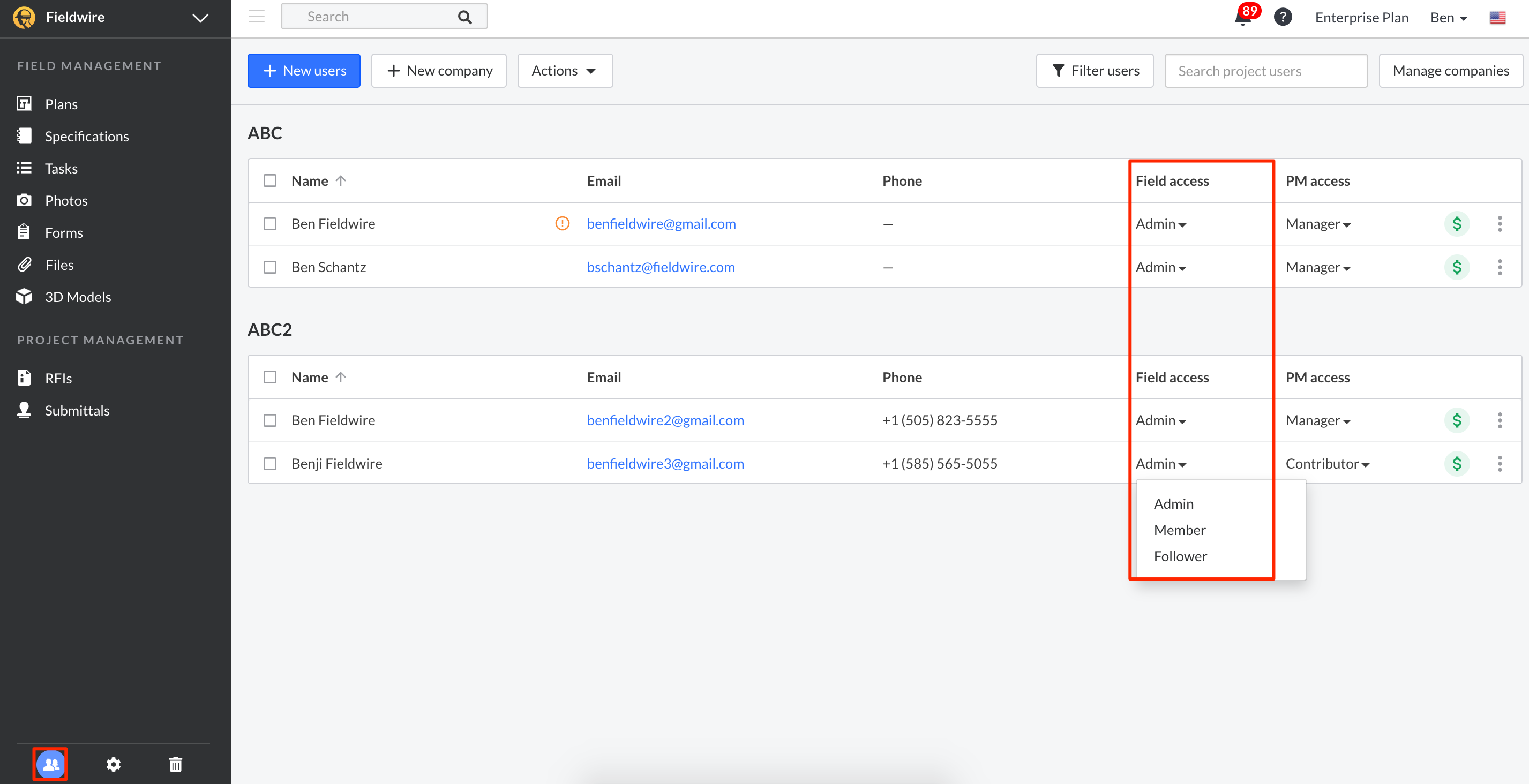 If you are a Member or a Follower, you will not be able to add new companies or new users through the RFI or Submittals tab. If you attempt to do so, you will see that the buttons '+ New users' and '+ New company' are "greyed" out and disabled so you are unable to do so.


PM Permissions
Outside of 'Field Access', Project Administrators have the option to adjust the 'PM Access' level of users. A user's PM access level will determine how they can interact with RFIs and Submittals. All users will be automatically added as Managers when invited to the project, but this can be changed to make the user a Contributor. To adjust the 'PM Access' level of a user, choose the drop-down menu under the 'PM Access' column: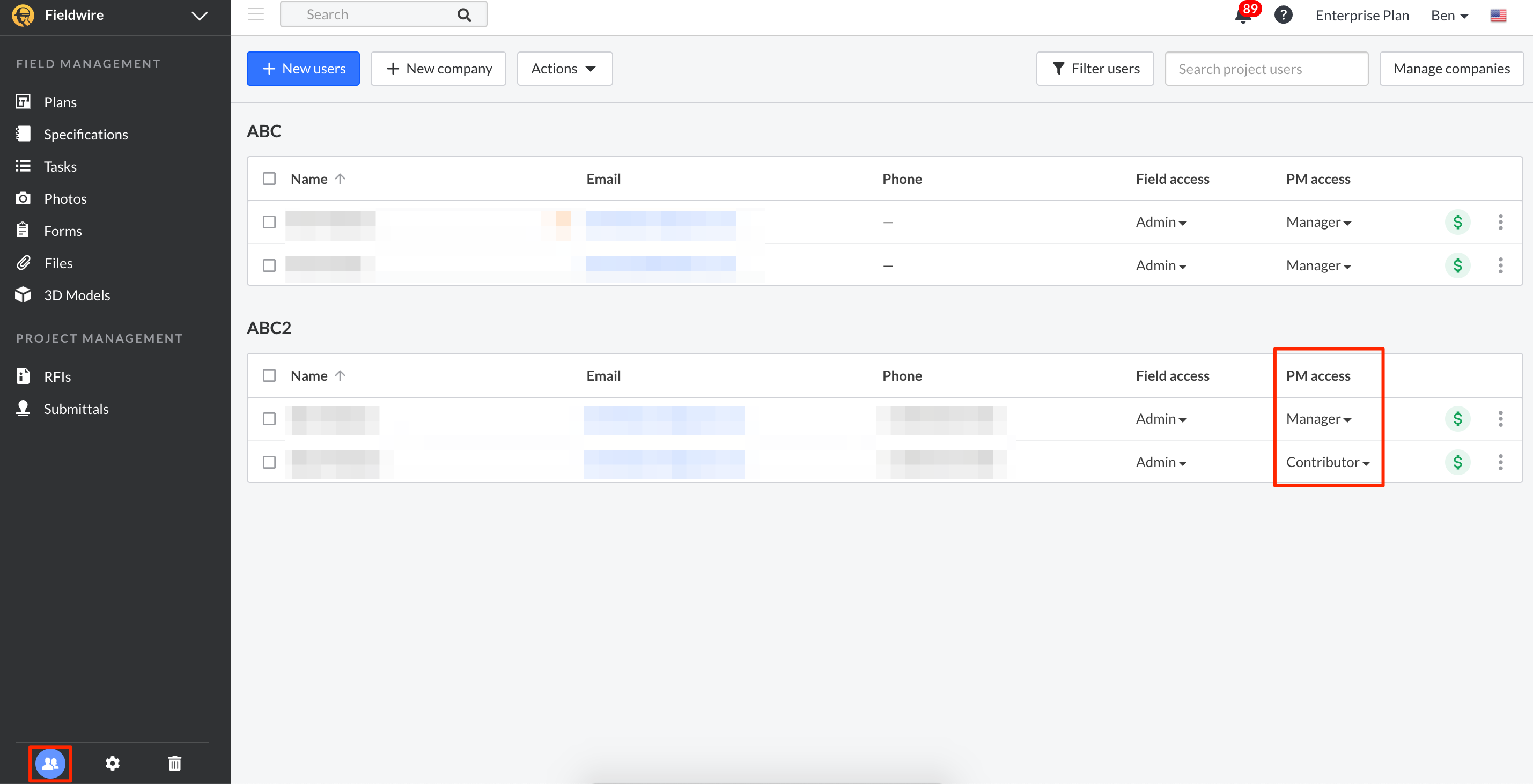 Note: At present, in regard to Submittals, there is no distinction between Managers and Contributors. All users in the Submittal assignee's company can take action on the submittal in its current state. There are 3 groups of users that have different views, actions, and edit permissions depending on the Submittal 'Status':
Assignee company's users - Any user in the current assignee's company can take action on the Submittal.

Users not in the assignee's company

Submittal creator company's users
Manager
RFIs:
A Manager can view or edit any 'Draft' RFI created by someone in their company.
Managers are the only ones who can submit any RFI created by someone in their company to users in Companies outside of their own.
Managers can accept or reject any 'Pending' RFI that is assigned to a member of their company:
Think of a 'Manager' as the Project Manager or Project Engineer who may need to review an RFI before it is sent to the GC or Architect.
Users will initially have 'Manager' PM Access when they are invited to projects with PM Enabled as there is a 1 manager per project rule.
Contributor
RFIs:
Contributors can create and view any 'Draft' RFIs in their company.
Contributors can submit draft RFIs to any Managers in their company, but can't submit RFIs to users in other Companies. Contributors can accept or reject the answers in the 'Pending' RFIs they are assigned to and can answer any 'Open' RFIs they are assigned to.