Overview & background


If your account owner has left the company or is on leave or vacation, it is beneficial to change the account owner. If another user in your company is the account owner, they will be granted all of the privileges held by the previous account owner.


Procedure

Step 1:
Log on to the web version of Fieldwire.
Step 2:
Select the "People" tab on your project dashboard.
Step 3:
Select the appropriate Account Manager, and change their status to "Account Owner".
Note: Only other Account Owners or Managers can do this.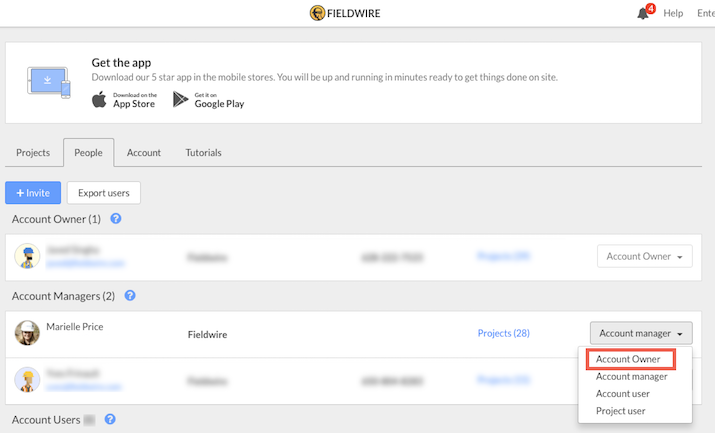 Step 4:
Be sure to update the credit card details if necessary.


Related Articles