Categories are typically defined by trade, but are fully customizable to suit your project. When you create a new project, there is an option to clone categories from an existing project. This is a great way to avoid setting up your categories from scratch each time you create a new Fieldwire project. You will also have the option import the default Fieldwire categories.
Throughout the course of your project, categories can be added and edited by Project Admins. Categories can be added on both web and mobile, either on the project dashboard or through a task.
Fieldwire Default Categories
In this case, I have decided to use the Fieldwire default categories during my project set up.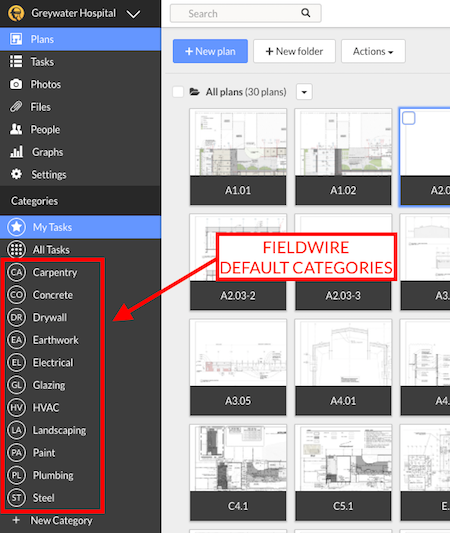 Editing and Adding Categories on Web
Categories can also be added on mobile.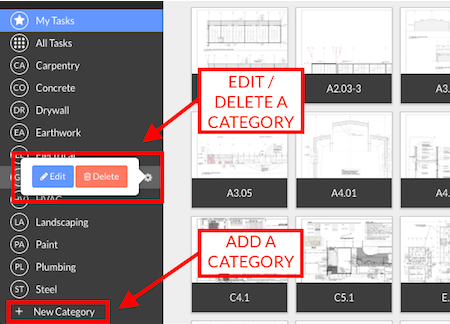 Adding a Category Directly Through a Task 
This is also possible on mobile.