If you have multiple similar projects, you can save loads of time during the project set up by cloning an existing project. This will copy over the main project attributes so that all you need to do is upload your project documents, and your project is ready to go!
To clone a project, simply select '+New Project' on the project dashboard, and select the project that you'd like to clone. You can also select exactly which attributes (categories, people, checklists, folders and/or settings) you'd like to copy into the new project.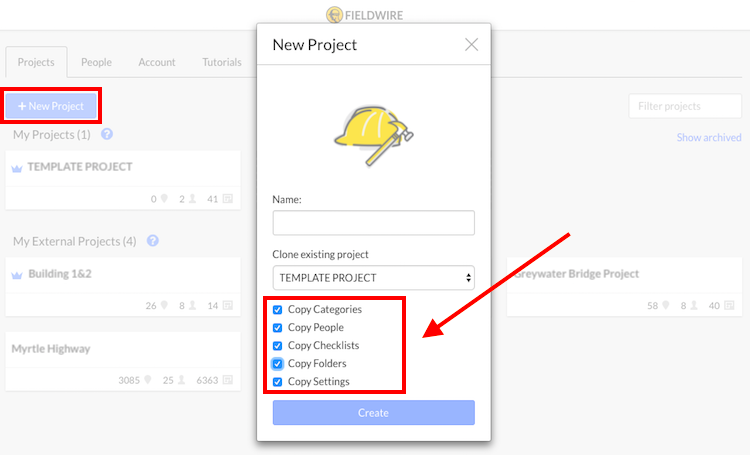 Template Projects
If you anticipate that you'll be cloning projects frequently as you use the Fieldwire app, we suggest creating a template project which has been set up with the correct categories, people, checklists, folders and settings.
This has proven to be extremely useful for Fieldwire users who are working on many projects at one time, such as subcontractors and inspectors.