Overview & background

Using the Fieldwire iOS app, you can email a snapshot of a plan directly from your device. The plan (or partial plan) is a flattened image file and allows you to quickly communicate a particular area that you are working on. 
However, if you are communicating an issue or an action item, it is recommended that you instead use a Fieldwire task with a crop plan, as this can be tracked through to completion within the Fieldwire platform.

Step 1:
Zoom in and export
Once you've zoomed to the view that you'd like to email, select Export (top right of the screen). This will navigate you directly to your default email app within your device.


On an iPad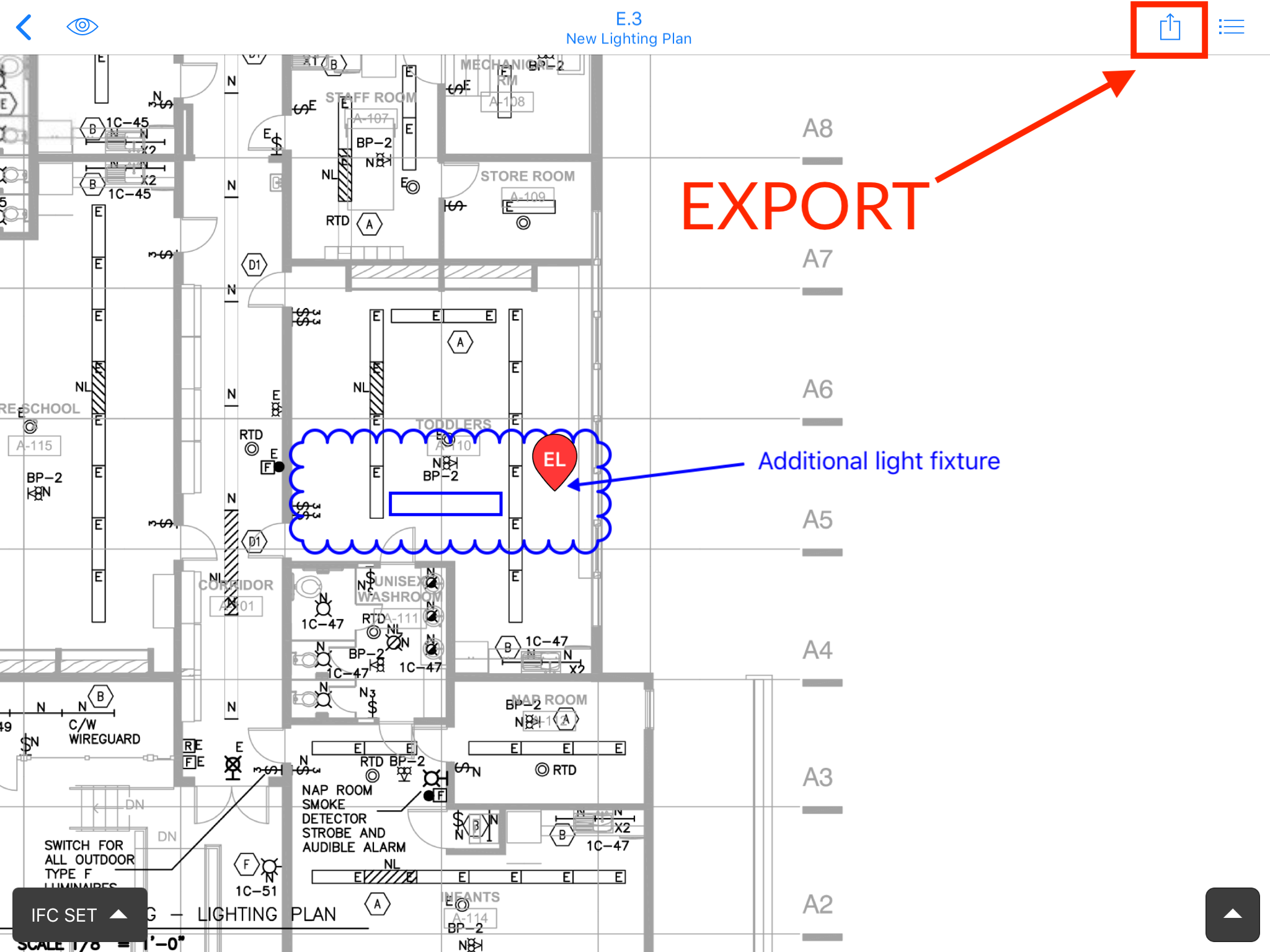 On an Android tablet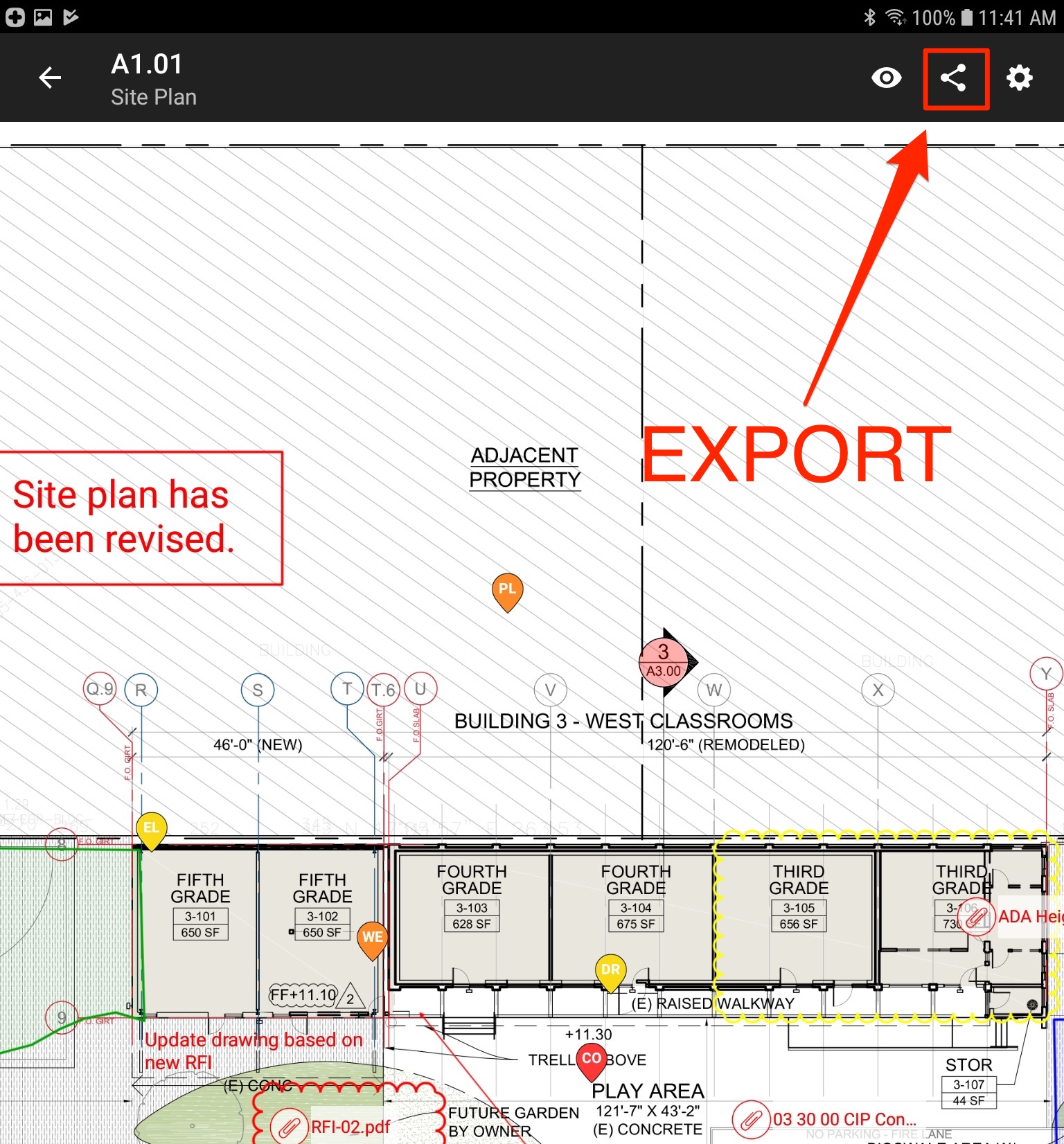 Step 2:
Enter the email address and send.
This email will include the project and sheet number, and the plan will be in the body of the email.


On an iPad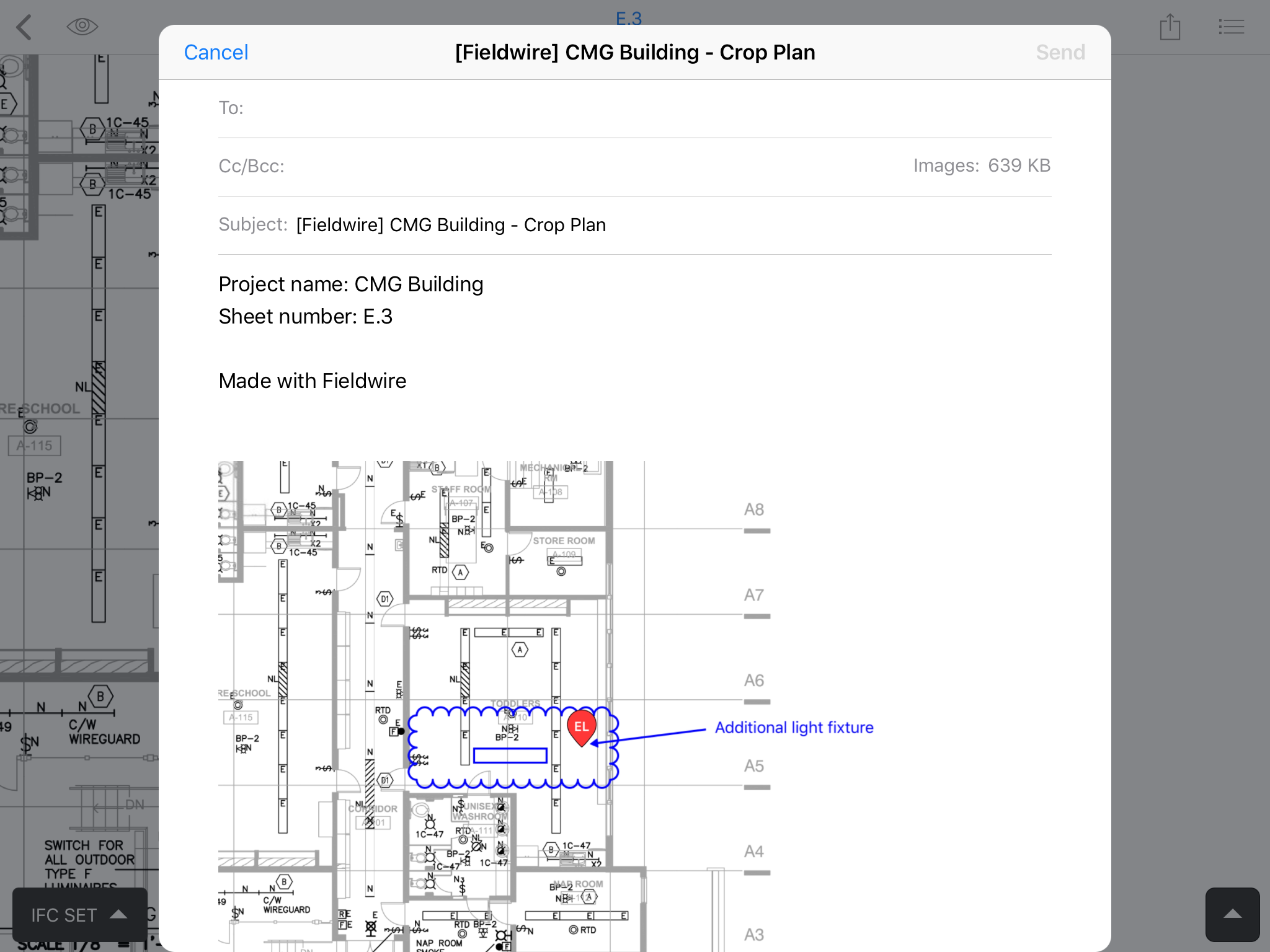 On an Android tablet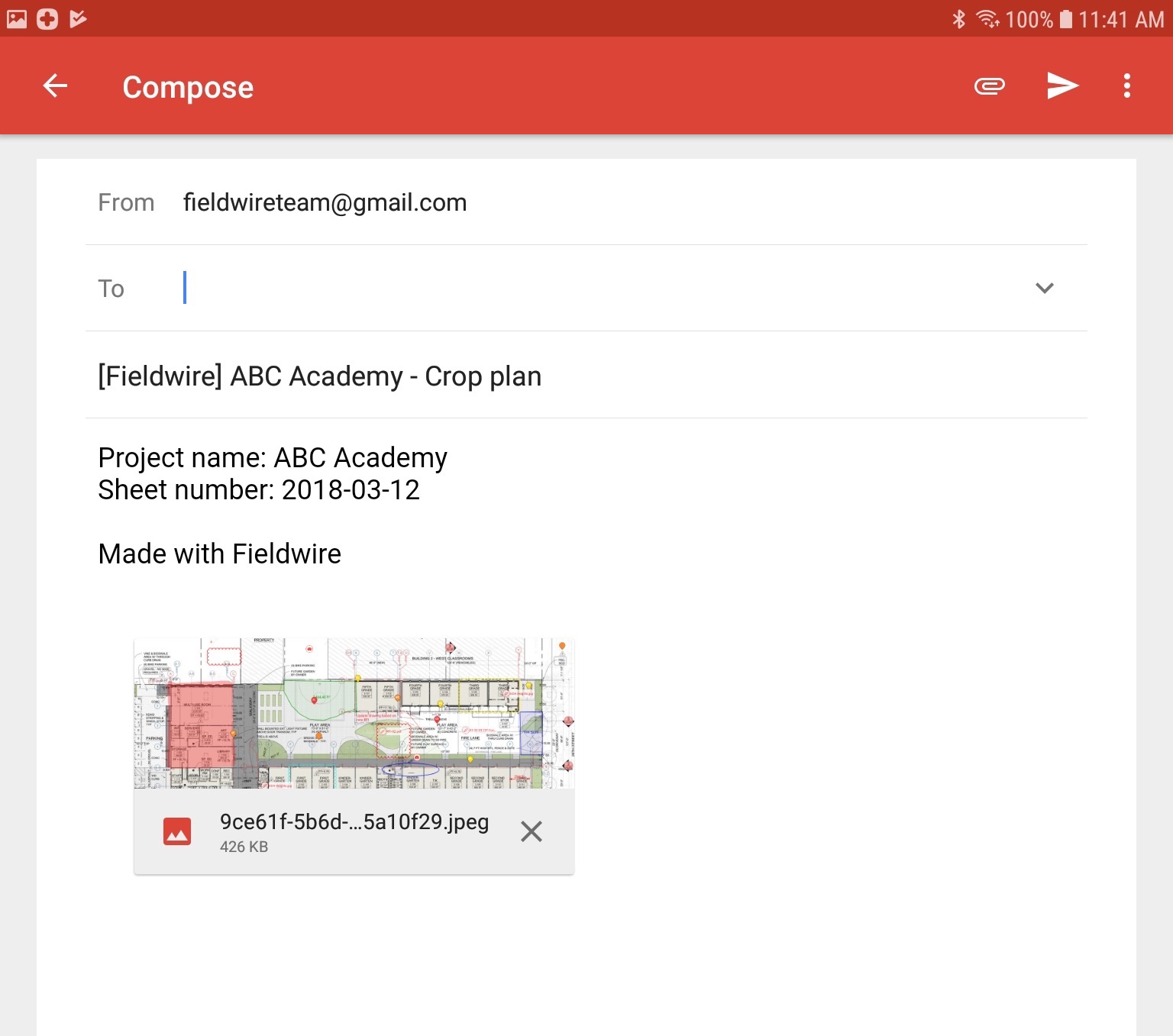 Related Articles


These articles will explain more about other ways to share content in Fieldwire.
Tutorial on Exporting Plans
Video Tutorial on Advanced Plan Managment