Overview & background
The Gantt view is a great way to visualize the start and end dates of your tasks, especially if you are using tasks for scheduling activities.
Gantt view on web
Tip: Gantt view operates similarly to the Kanban and Calendar view because you can still batch action, filter, sort, import, and generate reports from the Gantt view.
Changing order and range of view
When selecting the Gantt view, the default order of tasks will be by Category and the default date range will be from the earliest and latest filtered task. To adjust the order of the tasks, select the sort tasks option in the top right-hand corner of the screen. To adjust the date range, select the drop down next to the "From" and "To" dates.
Sorting tasks by Start date and End date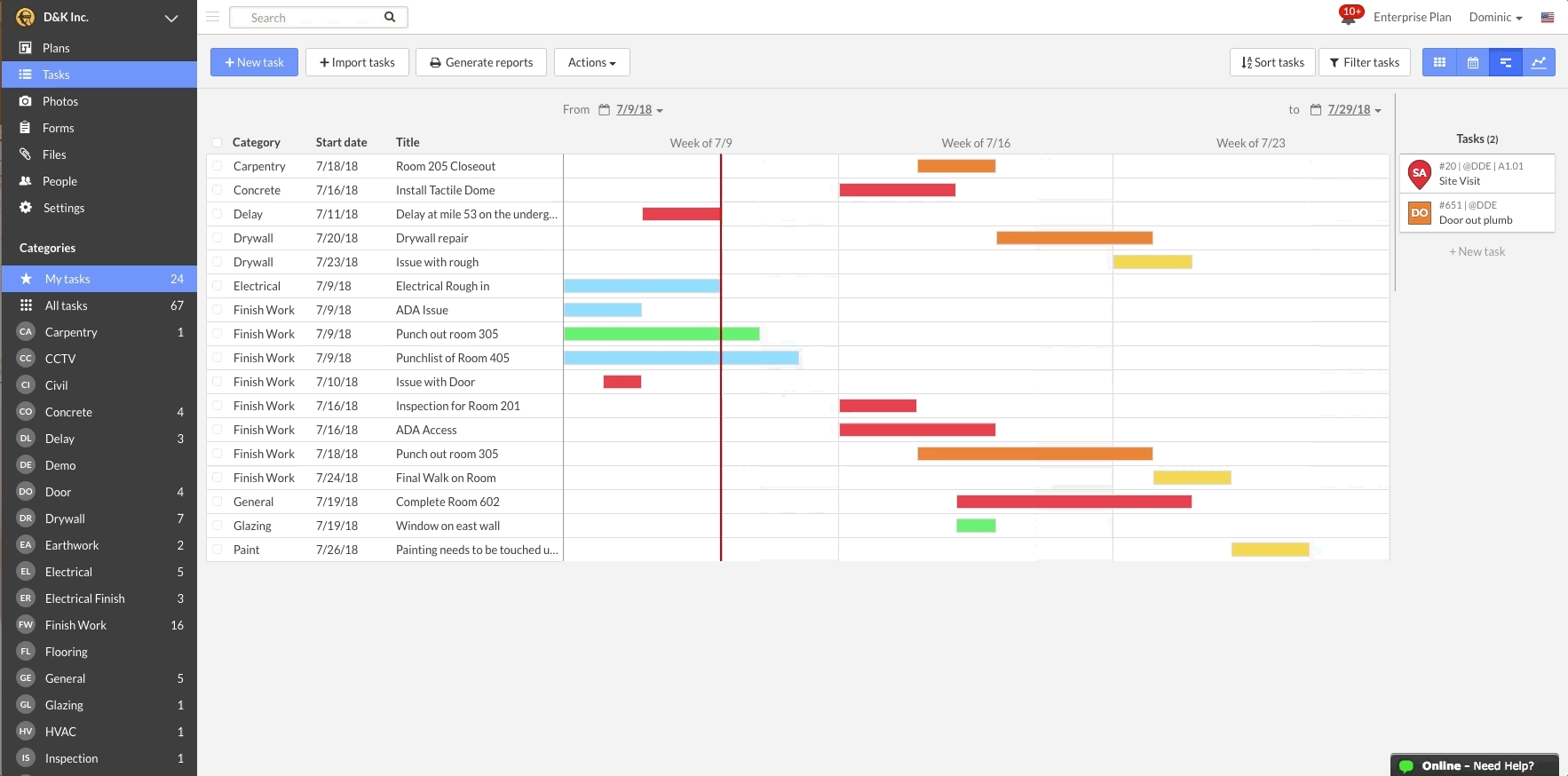 Tip: If you sort by Category, Status, Assignee, Plan, or Location, the tasks will have a secondary sort by the start date of the task.
Tip: Use filters to get your desired schedule view.
Example: If I wanted to see a view of all my tasks with the Location of Building 1, I would select filter tasks and search for Building 1 in the Location field. This allows me to see all my tasks in Building 1 and find any conflicts between trades.
Changing task start and end dates


In Gantt view, you have the ability to change the start and end dates directly on the schedule. When hovering over the ends of the task's bar, an arrow will appear that allows you to click and drag to change the date. You can also change the start date, while keeping the same duration, by clicking the task's bar and dragging to the new start date.
Dragging the mouse to change Start and End dates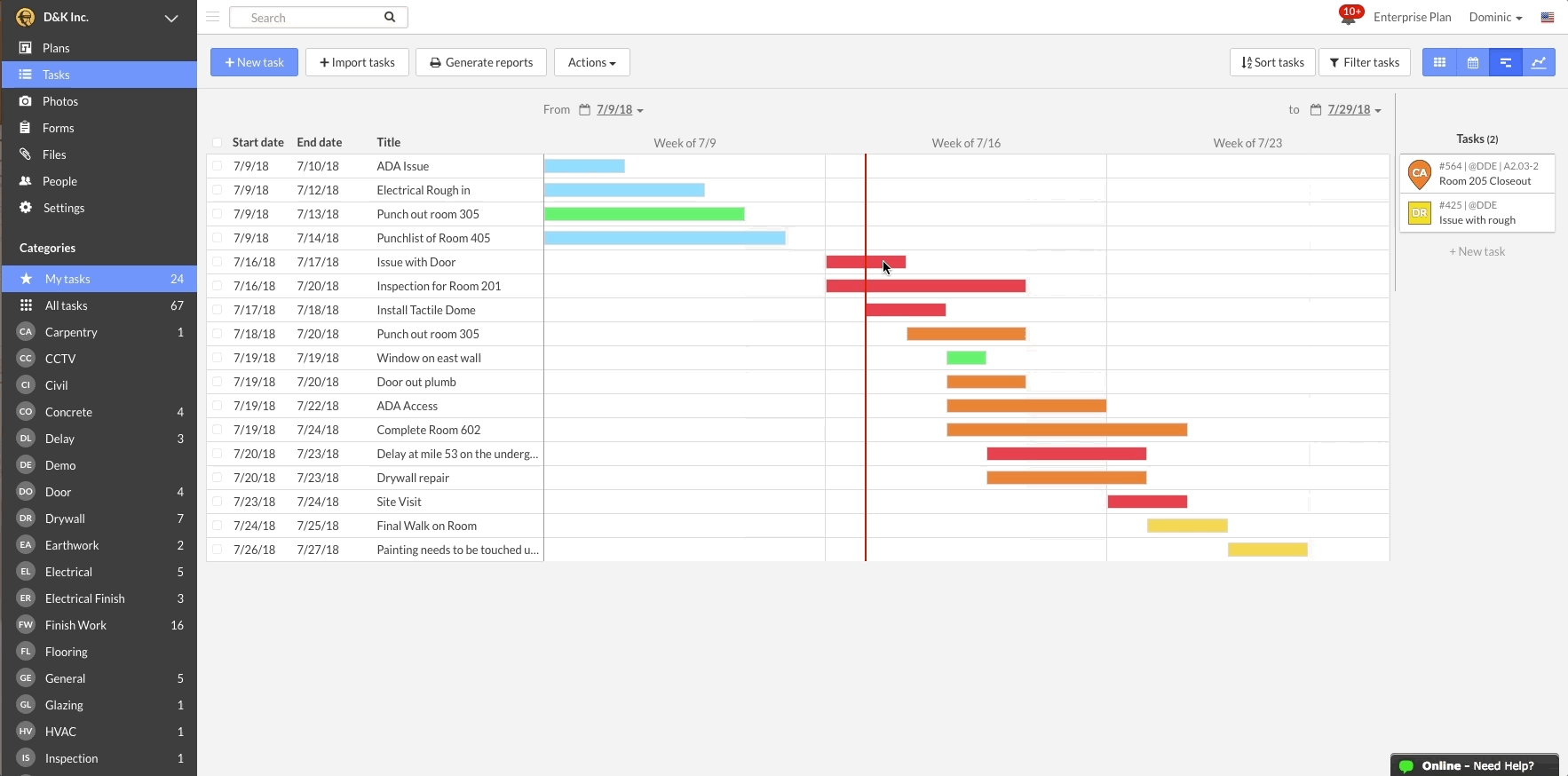 Fun fact: When you change the start and end date of a task, Fieldwire will document when and who made an update to the date in the task.
Tip: A CSV report will show the date a task was completed and verified. This allows you to see if your task was completed early or late based on the task's end date.
Tasks without dates
Tasks without start and end dates will appear in a column on the right-hand side of the window. You can drag and drop these tasks into the schedule. You then can use the methods described above to change the start and end dates.
Placing tasks without Start/End dates onto Gantt view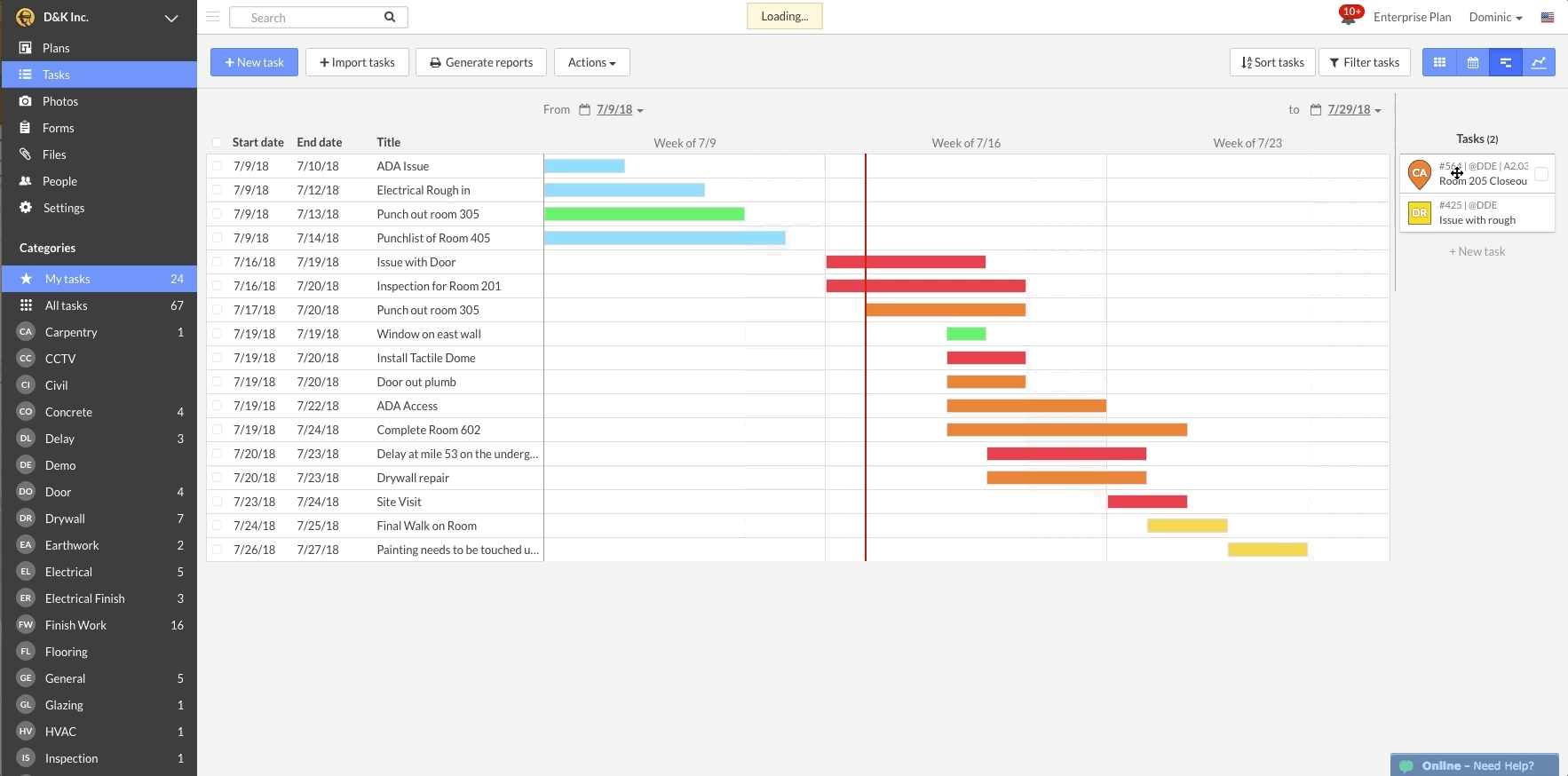 Tip: If you are interested in uploading multiple tasks at once with start and end dates, try using our import feature.
More information